Some side tables are so unique in design that they are a key feature in a lounge. We bring you 10 showstoppers.
Matilda Frog Side Table
The Matilda Frog Side Table embodies the playful spirit often evident in the works of Egg Designs. Inspired by the plight of the endangered Cape Flats frog, they decided to create a piece of furniture that would keep the frog ever present in their minds. Matilda was born. This piece has a cast resin base with a lily pad etched solid brass top.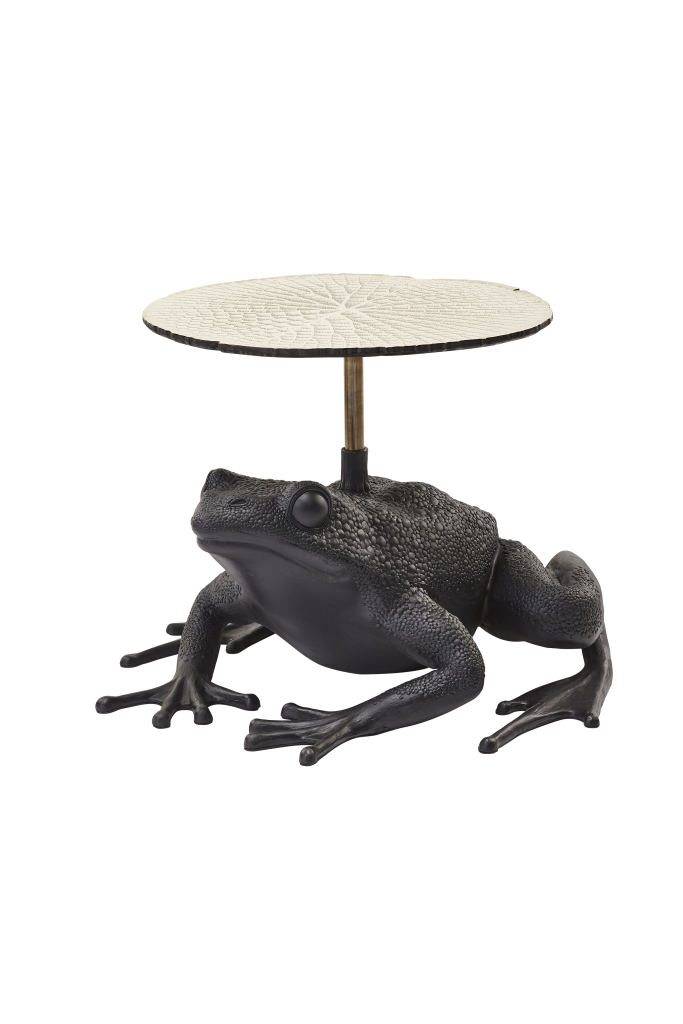 Marble Patch Side Table
The Marble Patch Side Table is part of the Patch collection by Egg Designs. Patch refers to the brass fixing mechanism which was designed by Egg Designs and is used on many of their furniture pieces. The side table has a base of marble with a glass top, the top is fixed with a polished copper plated steel bracket and solid brass patch buttons.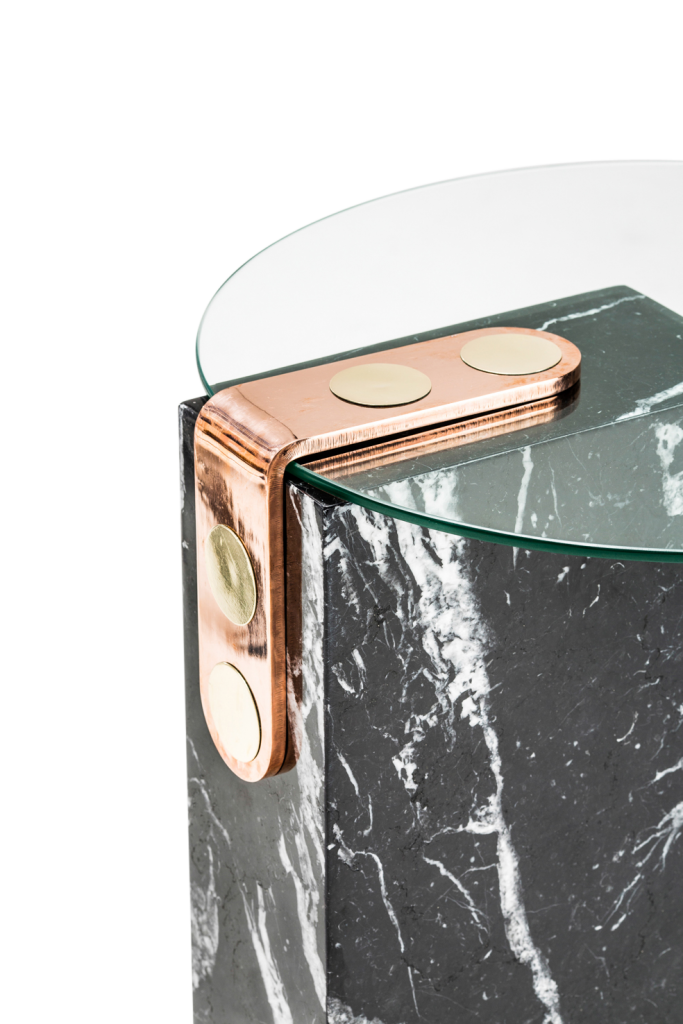 Nightingale Nesting Tray Tables
Nesting tables are always a sensible option, especially when space is crucial to your décor plan. This principle is the driving inspiration behind the super-stylish Nightingale Nest Set with walnut veneer tray tops. Its chic styling makes this nest ideal for a variety of room settings. The wide range of base and tray top finishes will perfectly complement your creative ideas.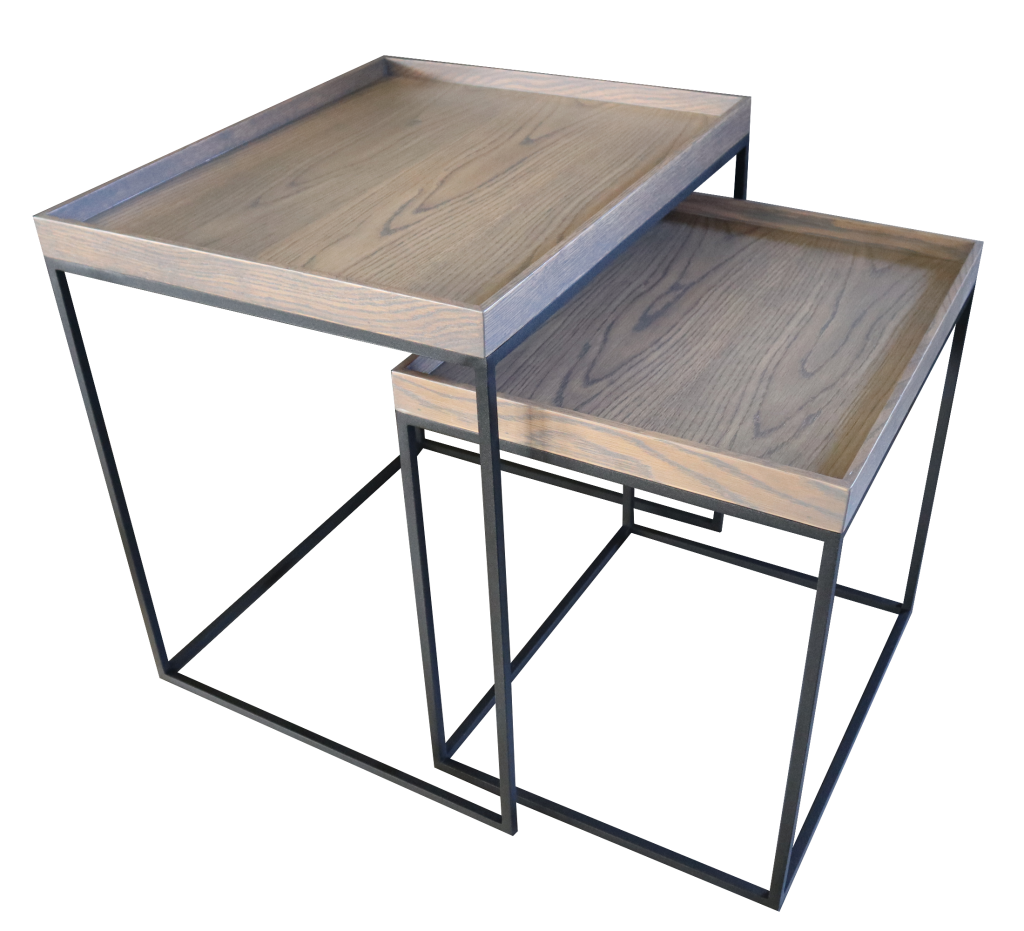 Lafayette Up and Over Side Table
The cleverness of the Lafayette Up and Over side table is in its adaptability. Ideal as a side table or simply slide it under your chair for use as a handy drinks or laptop table. It could also be handy as a slim bedside piece in tight room arrangements. Finished here in a Pale Gold powder coated colour.
Brass and Marble Cluster Side Table
These side tables are beautiful kept together to form a central coffee table set or separated to sides of occasional chairs and sofas. The detail of the marble tops in black and white with brass inlays and the shape and form of each side table makes an impactful statement.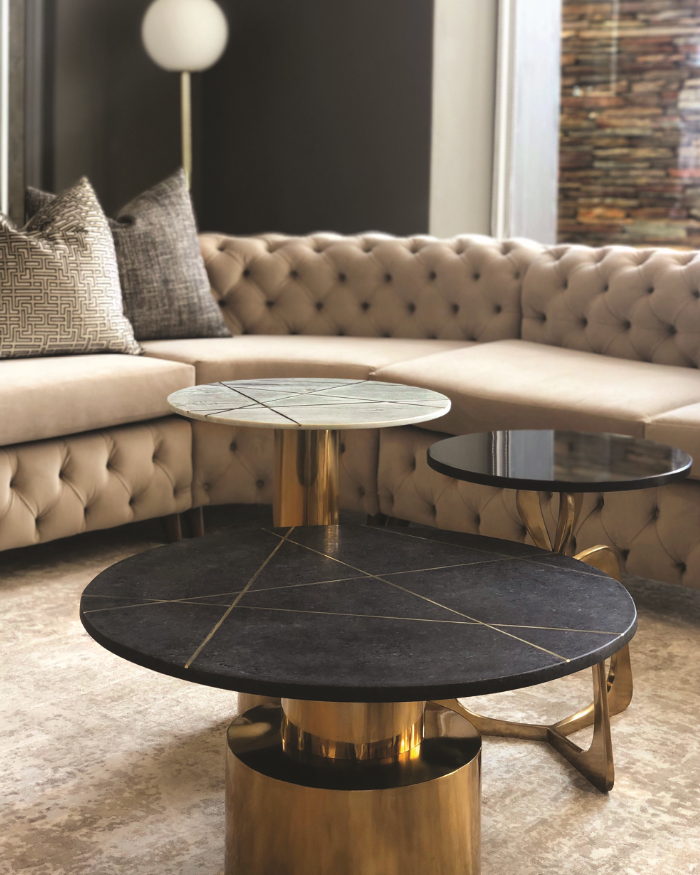 Marble Cuboid Side Table and Coffee Table
The simplicity of the design combined with the breathtaking aspect of this stone screams contemporary modern luxury. This is a timeless and elegant design.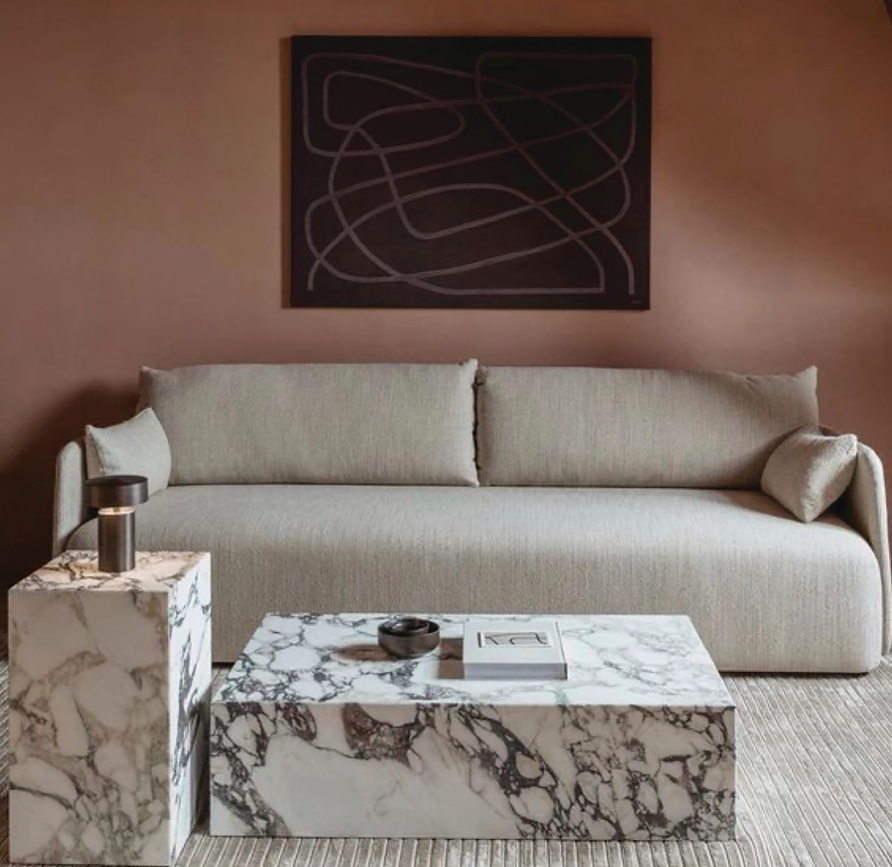 Muda Side Table
Made in India, this Muda Side Table is made of solid acacia wood and adds an authentic and raw yet refined element to your space. Its organic shape lives with current trends which can be seen in the softer, rounded shapes coming through in furniture this year. It can live both by your bedside or in your living room, adding an organic look and feel to your home.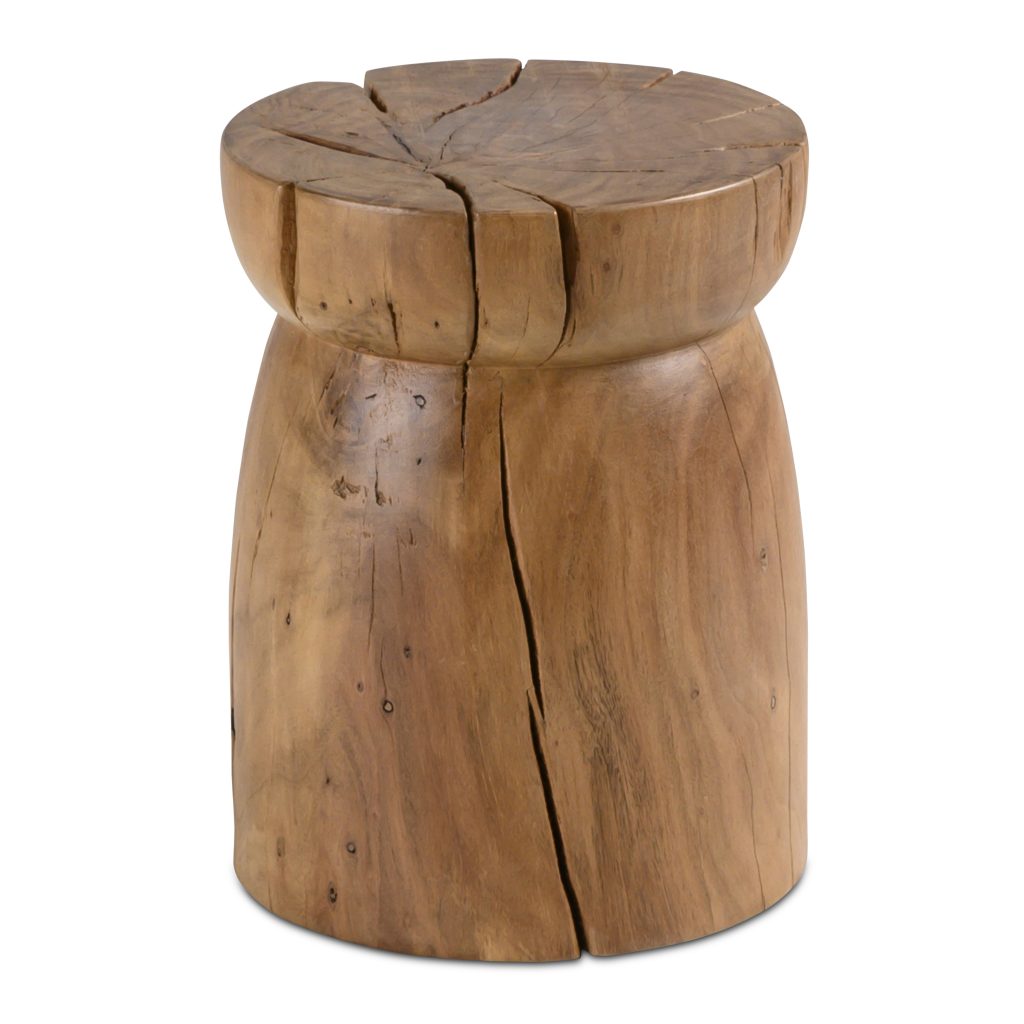 Gusta Side Table
The brass plated metal, marble and mirror combination in the Gusta Side Table is both luxurious and elegant. Metallic and marble is a fabulous pairing and will create a sense of luxury in your home.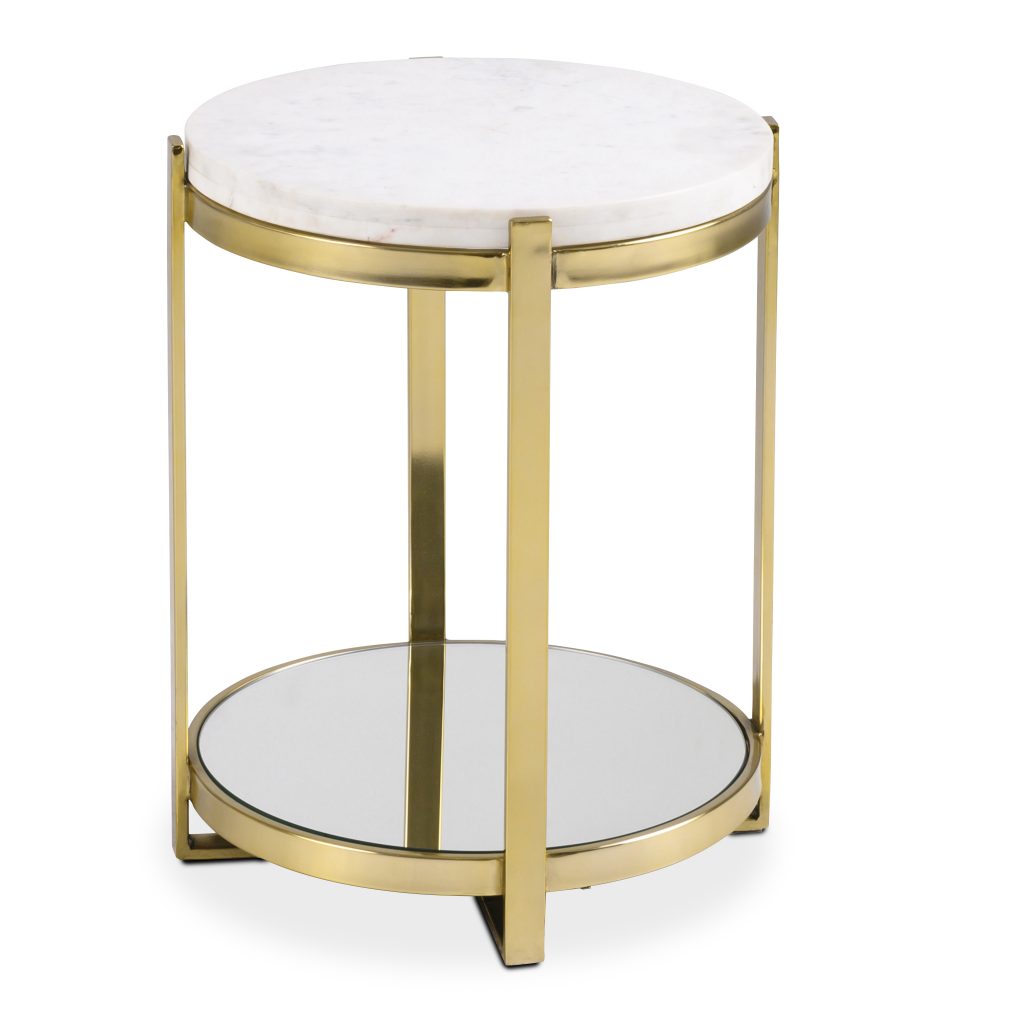 Magnifico Side Table
The marble top of the Magnifico Side Table, from which Magnifico earns its name, is evidence that marble can be forged beneath omnidirectional pressure; the interlacing threads of lighter and darker greens in its polished surface swirl organically, the original direction of their sediment shrouded in mystery. Made from the wood of the larch tree, a conifer dominant in the boreal forests of Siberia and Canada, the table legs are over-scaled, intentionally exposed beyond the tabletop edge to produce the concept of weight pushing down in a playful over-exaggeration. The Brutalist cylindrical legs have been wire-brushed to remove the soft pulp and emphasise their graphic carbon stained detail.
The Lotus Side Table
The Phoenix range designed by interior and furniture designer Fazlin Hoosain, focuses on the rebirth of natural materials. This has been achieved by sourcing and upcycling excess marble pieces that would otherwise be disposed of. These pieces has been used to create a range of contemporary side tables and mirrors, giving new life to these exquisitely veined slabs. The table base can be stained in a variety of neutral colours. Each piece is unique as no two pieces will have the same marble unless requested.