Who doesn't love a car that is both beautiful and powerful? Or an outfit that is sleek looking and comfortable? Similarly, fabric awnings are not just functional, they can do a lot to enhance the character and aesthetics of your property.
Fabric awnings are exactly what the name suggests: awnings or canopies made from fabric. Nowadays, the frame is usually made from aluminium, can be fixed or retractable and comes in a wide range of materials. Wynand Louw, CEO of Blind Guys, shares how to select fabric awnings you will love for years to come.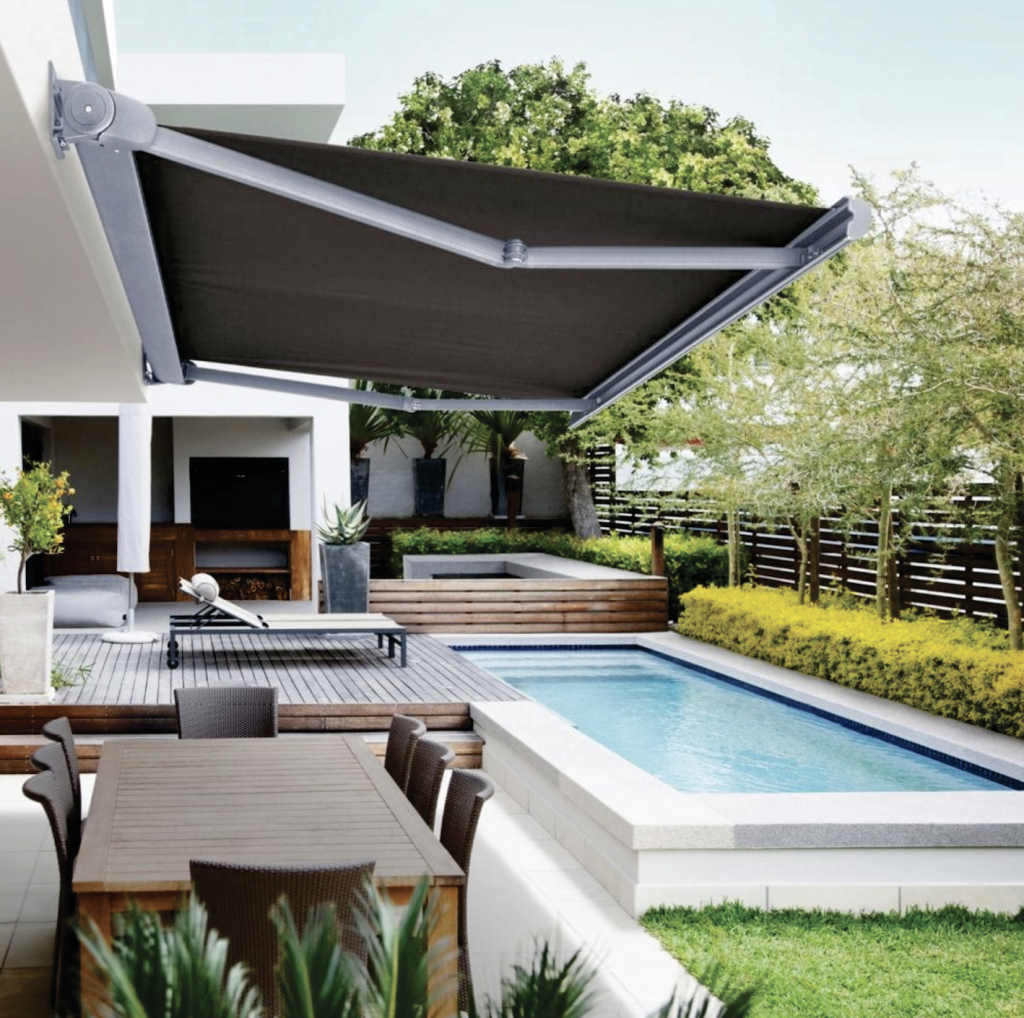 Types of fabric awnings
Fixed awnings
Fixed awnings usually have a solid frame that is covered with fabric. Typical descriptions for these types of awnings are wedge, dome or bow awnings and refer to the shape of the frame. The frame is covered with the fabric of choice.
These awnings are permanently fixed and can be functional as well as pleasing on the eye above a door or window where sun and even rain protection is required. Usually, these awnings will have an unsupported projection of 1m to 1.5m, depending on the fixing structure and frame type.
Retractable awnings
Do you want the advantage of sun protection when needed, but at the same time the warmth and glow of the sun in your house on cold winter days? Retractable awnings are ideal if these are your requirements. There are mainly four types of retractable awnings, namely pram awnings, folding arm awnings, drop down awnings and pergolas.
A pram awning is usually fitted over a door or window and looks similar to a fixed awning, but it is designed in such a way that it can fold back against the wall when not in use. Drop down awnings are usually straight-lined and have the advantage that their angle can be set as required depending on the angle of the sun or privacy needs.
Folding arm awnings are ideal for patios where protection is required on hot sunny days. This type of awning neatly folds back against the wall when not in use. These awnings can be very large if required and can have widths of up to 6m and projections of up to 4.5m, making them ideal to cover entertainment areas.
Pergolas are usually fitted below a permanent aluminium or wood structure over a patio area and can also fold back when not in use. Most retractable awnings have the option to be motorised and remote control-operated.
Retractable awnings are a good choice as they cater to most of the climatic needs in South Africa where we usually want protection from the scorching sun in summer but love to bask in its warmth during winter. Another advantage of retractable awnings is that you normally don't require building plans to have them fitted.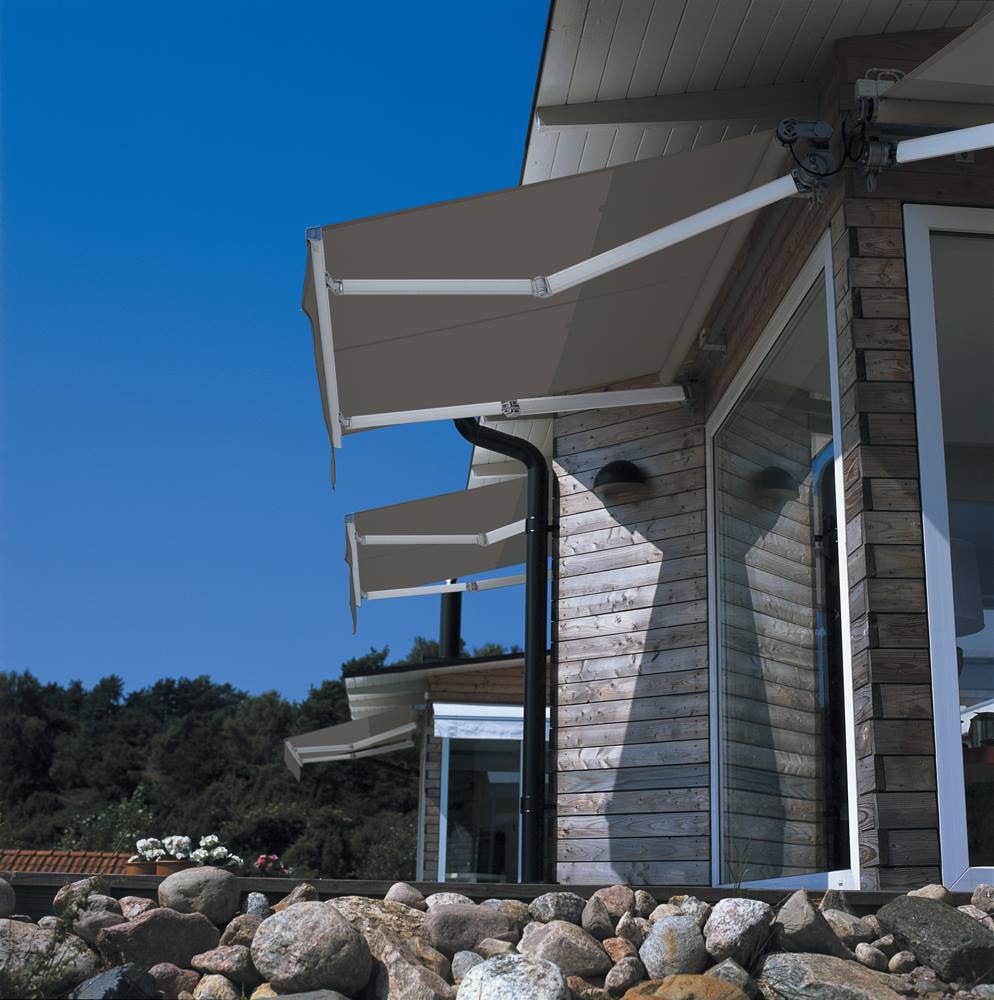 What fabric should your awning be?
Because of the popularity of fabric awnings in Europe, most of the really good quality fabrics are imported to South Africa from countries in Europe such as Italy, France, and Spain. These fabrics offer UV protection and are also dirt-repellent, making them ideal for outdoor use. A good quality fabric will offer a warranty of at least five years and will look great for years to come.
There is a plethora of colours and patterns available to suit and enhance the character of your house. You can go bold with bright colours or more subtle if you prefer something more under-stated.
Currently plain single-tone colours are popular and suit the minimalistic exteriors of most modern homes. Should you later require it, it is usually a simple process to have any awning recovered in a new material if you feel like something new.
Blind Guys works alongside several suppliers, and its expert consultants can help you select the best awning for your needs. Visit blindguys.co.za for more information on its products and to find an agent near you.