Large-format tiles have become the new default flooring for renovations and new builds. These large tile sizes have been the trend over the past couple of years and remain popular among architects, interior designers and home owners.
Roxanne Pillay, head tile and bathroomware specialist at Rocco Tile, shares the three key considerations when selecting the large-format tile as part of your renovation or build.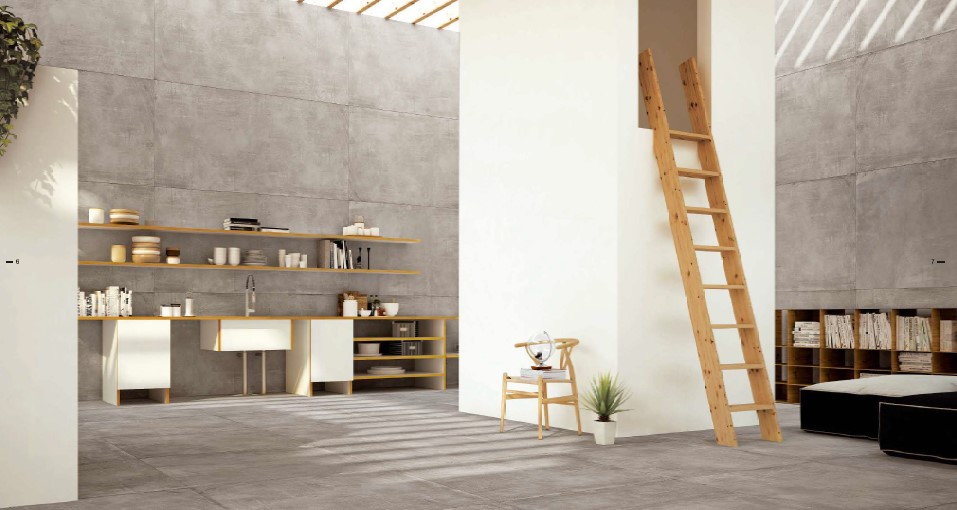 Size
A few years ago the 600 x 600mm and 800 x 800mm tile sizes were all the rage, but these days large-format tile sizes include 600mm x 1.2m, 750mm x 1.5m, 1m x 1m, 1.2m x 1.2m, 1.2m x 2.4m and larger. It is important to ensure the size selected complements the space in which it is to be used.
Large-format tiles are available in both square and rectangular shapes. Rectangular tiles elongate spaces when used along the length of a room.
The selection of a large format tile to be used in any area will always open up even the smallest of spaces, giving the illusion of a larger area.
The spatial illusion is a result of the reduced number of grout lines that are required when using a large-format tile. For example, a 1.2m x 1.2m tile requires four grout lines whereas a 600 x 600mm tile used over the same area will require 12 grout joints.
More grout lines mean a busier feel to the space while fewer grout lines offer a seamless finish.
Large-format tiles are not limited to floor use only. These extra-large tiles can be used to create seamless wall finishes as well.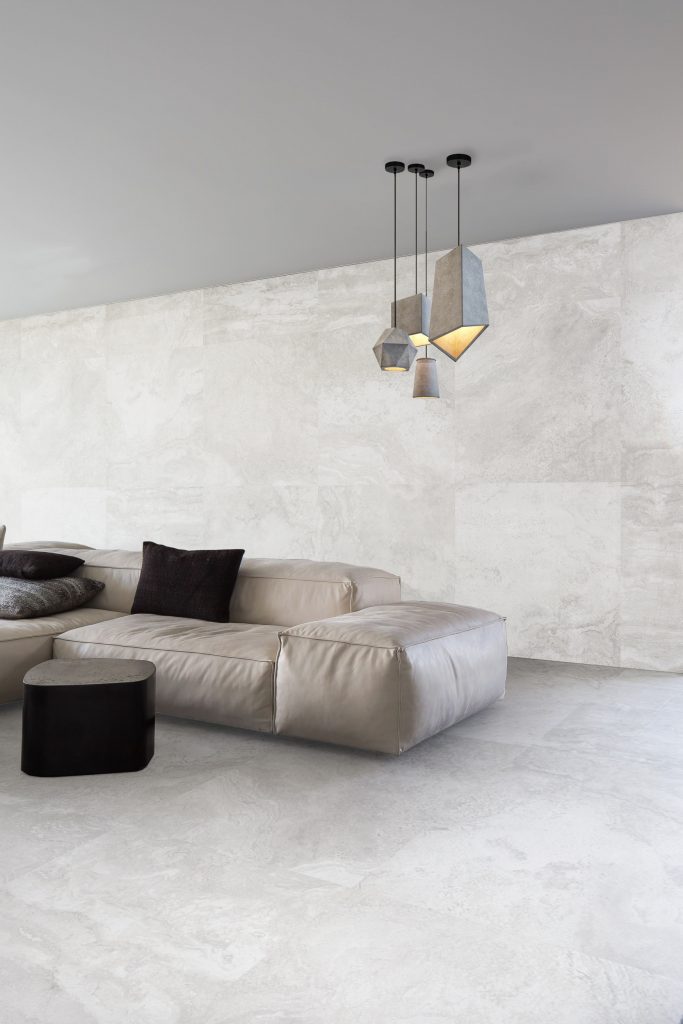 Colour
It is best to use the same floor tile throughout the home, in all the floor areas that will be tiled. Combining different tile sizes and colours leads to a busy feel, even when using large-format tiles.
We recommend a neutral floor that can be carried throughout the home. Soft grey tones can be used to create a modern base palette while tiles with beige undertones will bring a warm and earthy feel to the home.
For en suite bathrooms, tile colours can be different to the main floor selected. It is only when bathrooms lead off the main floor that the main floor must be carried into those bathrooms.
Colour in the bathrooms can be added by creating feature walls with the use of décor tiles made specifically for this purpose.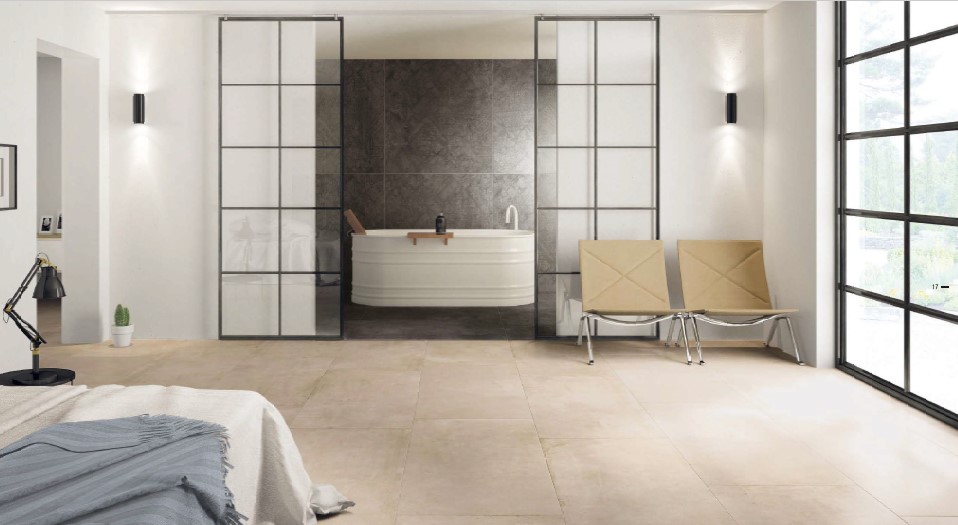 Quality
Porcelain tiles are more durable and harder wearing than ceramic tiles. Large-format tiles are only available in porcelain.
Porcelain tiles are also graded for use in different applications. Some tiles can only be used in domestic applications and are not suited for commercial use.
Always ensure that the tile selected is of the quality and suitability for the application in which it is intended.
Visit www.roccotile.co.za