It's probably quite obvious that architecture and interior design are two different things, but have you ever wondered where interior architecture fits into the picture? As an often-mislabelled field, interior architecture is a distinct architectural discipline that plays a unique role in the overall design process.

As an architectural firm that caters for both these services, JK Design Architects often gets asked where to draw the line between the two. Even though when these two services are used together, they interlace to form a holistic solution, they can also be separated and offered as two separate services – which is what JKDA does.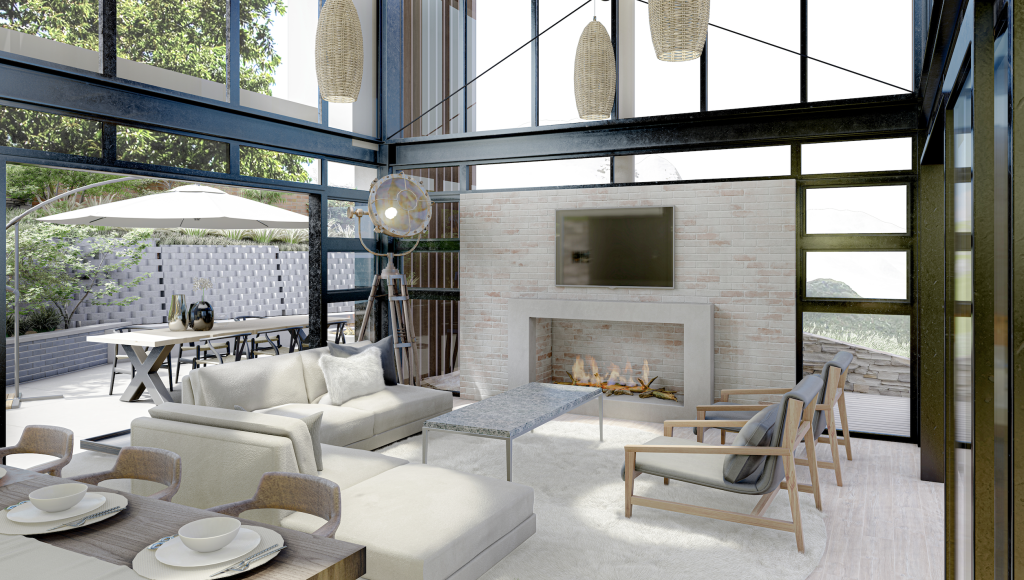 Architecture
Architecture is the main design event, which consists of shaping a home from scratch on a piece of land. The design process takes into consideration a long list of factors, normally starting with the most defining elements, such as how big the home must be, what direction it should face, and the general style of the home.
The questions we ask our clients at this stage are related to their routine, where they like to spend their free time, and what areas in the home are most important to them so we can design a space that fits with their lifestyle. While designing the floorplan, focus is put on how the house functions overall – how the rooms interact with each other and with their surroundings.
Structural integrity, technical considerations, land conditions, energy efficiency, plumbing, layout, lighting, ventilation, zoning, and council regulations are all factors that architects need to bring together to create a home that is not only beautiful, but practical and functional.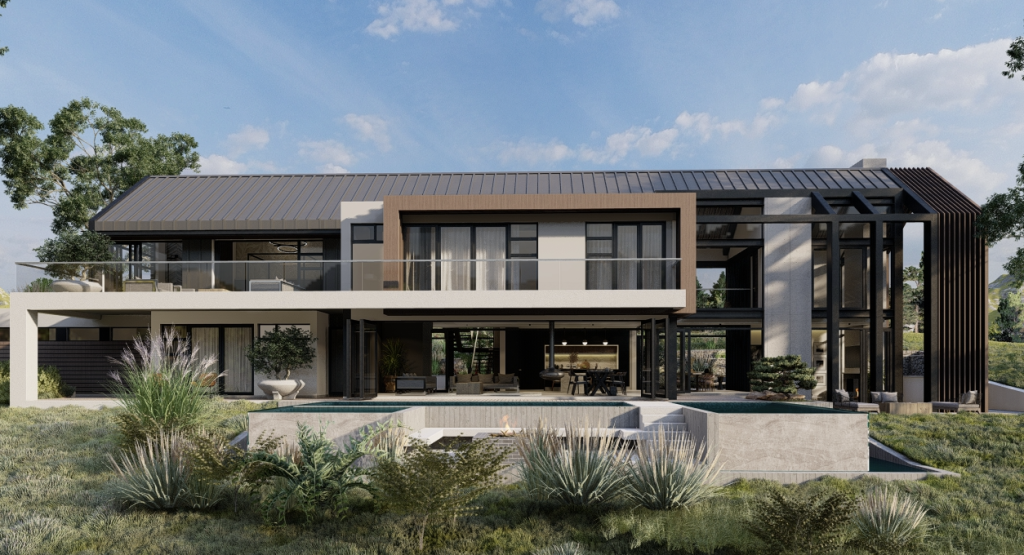 Interior architecture
Interior architecture comes into play once the home's floorplan and design have been finalised and the drawings have gone to council for approval. These services can be used on the entire house, or just select rooms like the main bedroom, where the impact would be the strongest.
Interior architects design concepts for each space, taking into consideration everything including ceiling and bulkhead details, lighting, finishes, curtains, built-in cupboards, furniture, and artwork. Specific elements such as complex decorative walls, and custom cupboards and built-ins, are designed and detailed from scratch, while furniture items and finishes are specifically sourced and placed to bring the whole room together.
Interior architecture is not a required service when designing a new home, however it elevates the experience by providing an additional level of customisation and personal preference to an interior space. Clients can express themselves and their personalities in different ways and in different rooms of their home.
JK Design Architects offers both architecture and interior architecture services to its clients according to their budget and preference. While not an essential service, interior architecture provides a different and exciting design dimension to a home. Either way, you can be assured that with JKDA, you are getting the home of your dreams.
Visit https://jkdesigns.co.za