The good life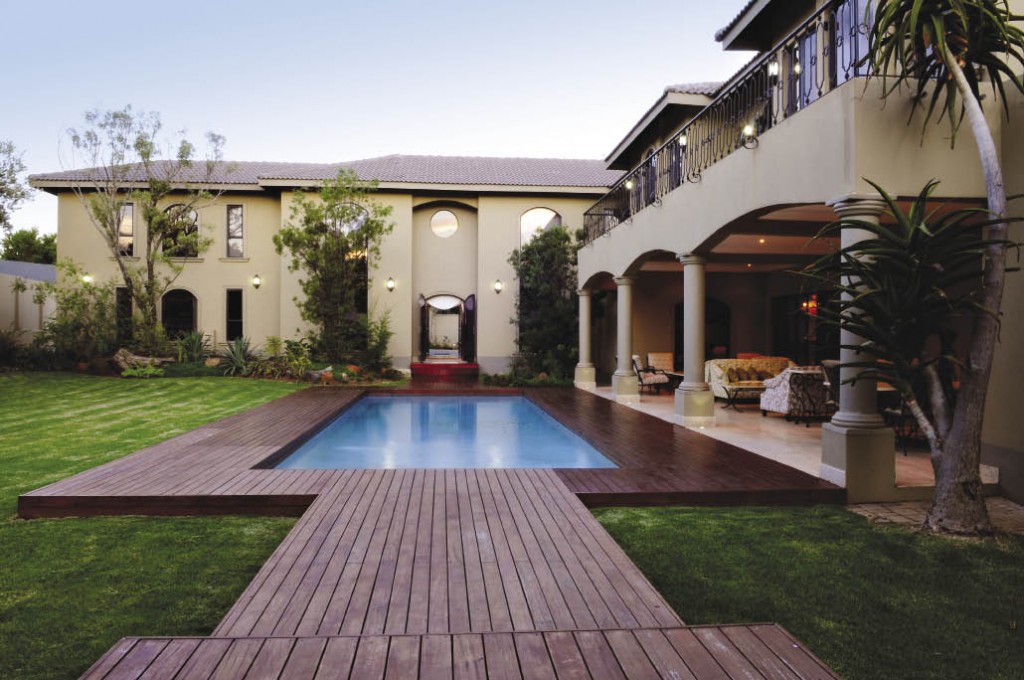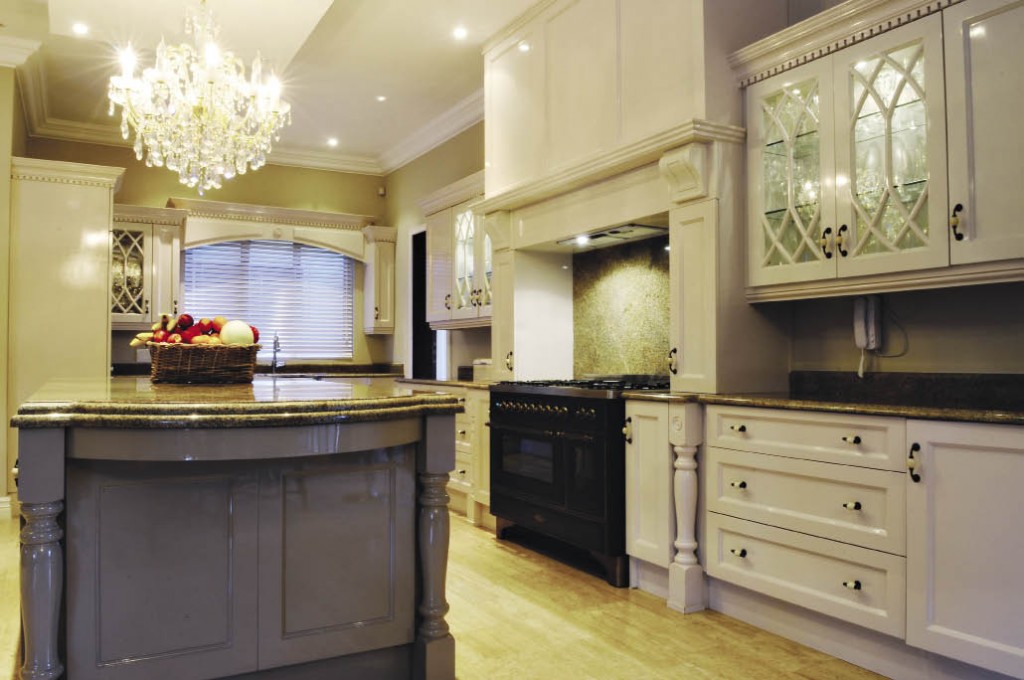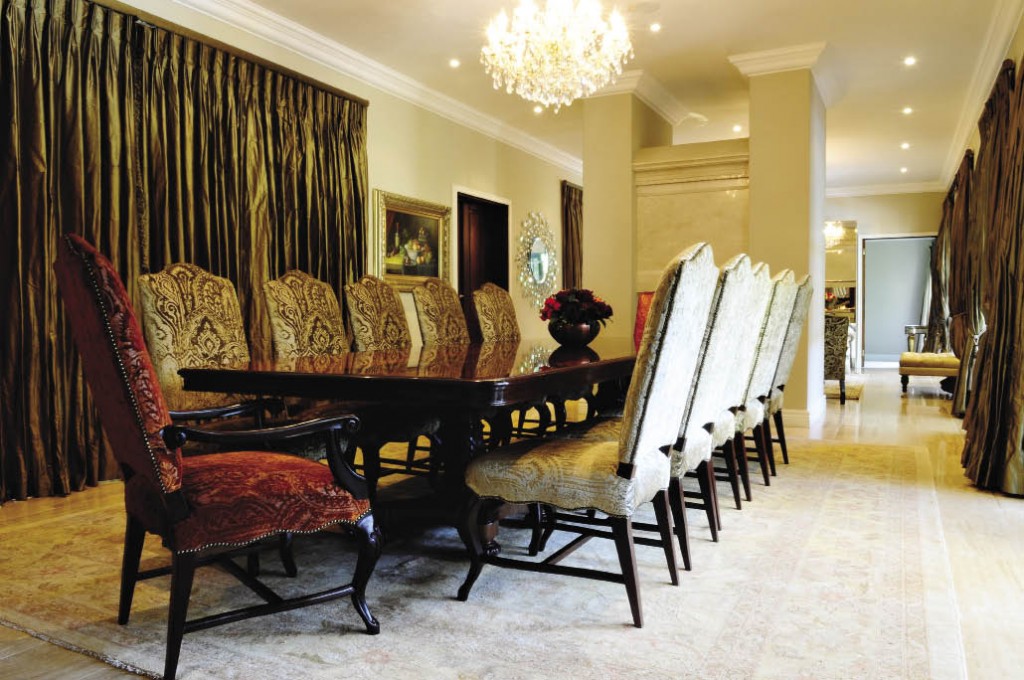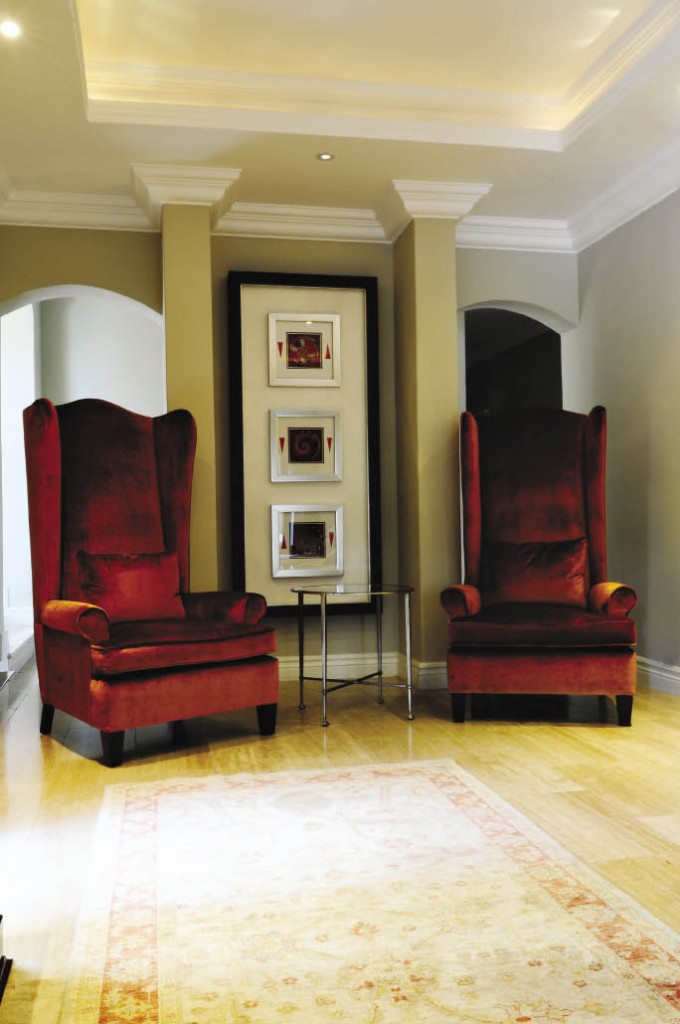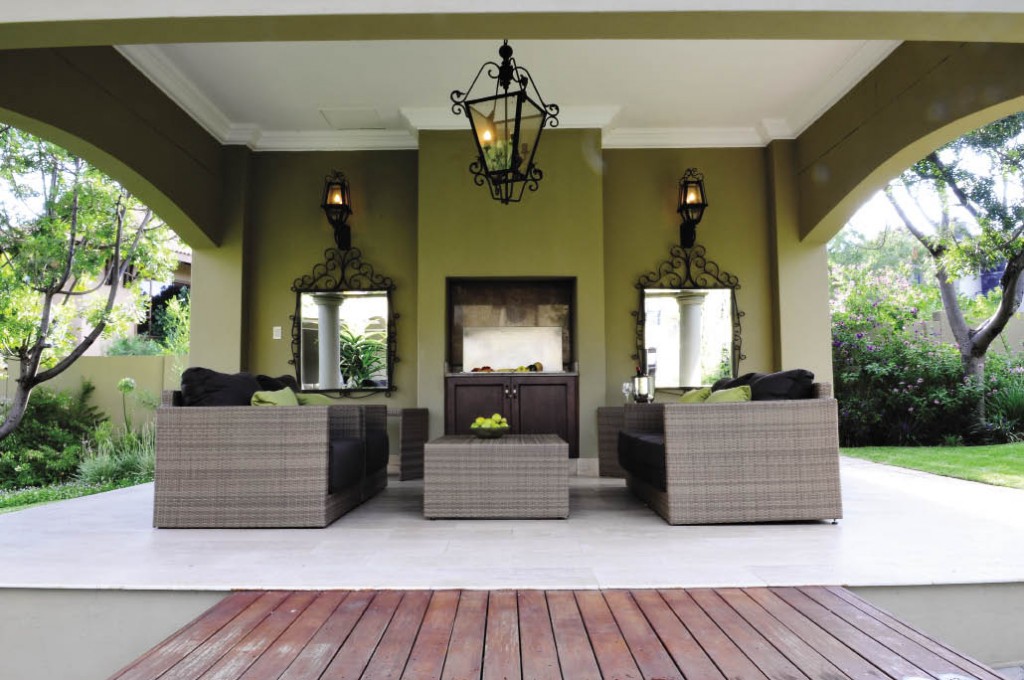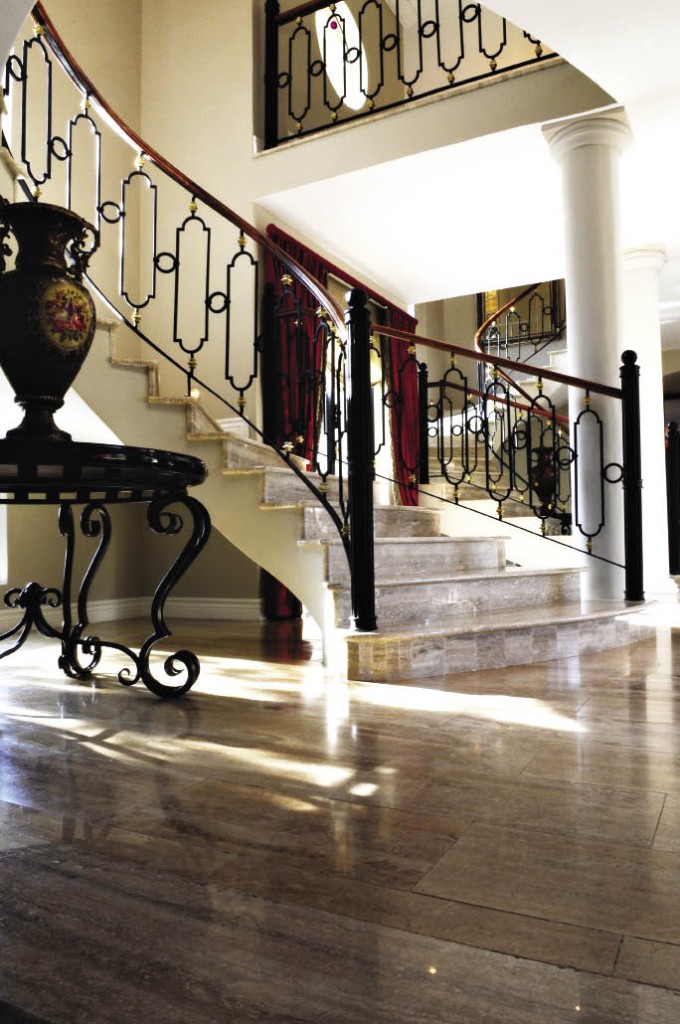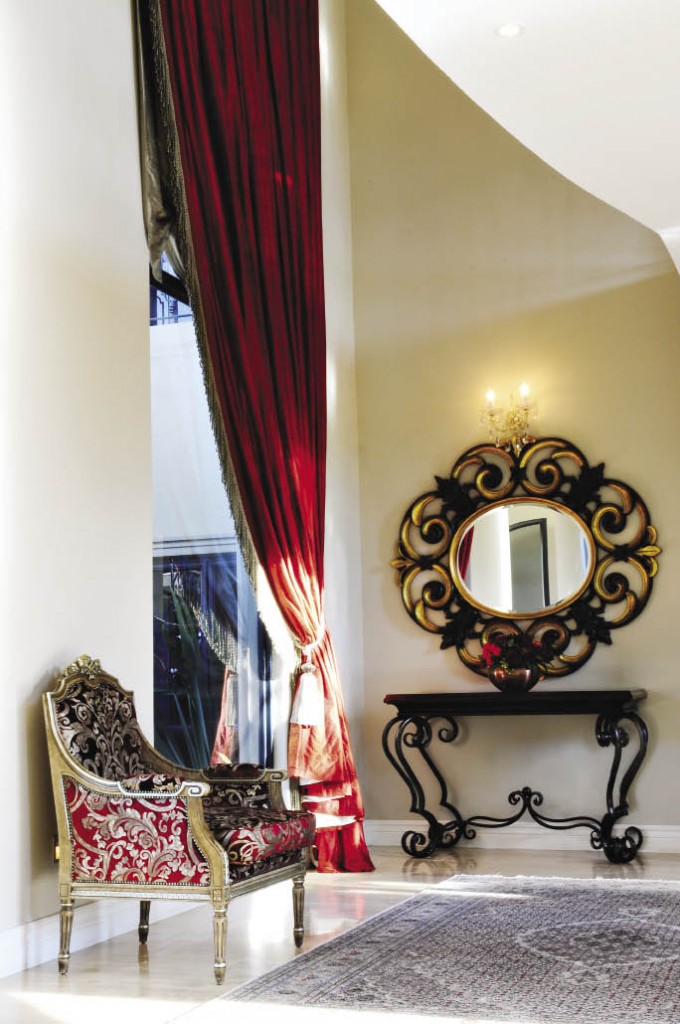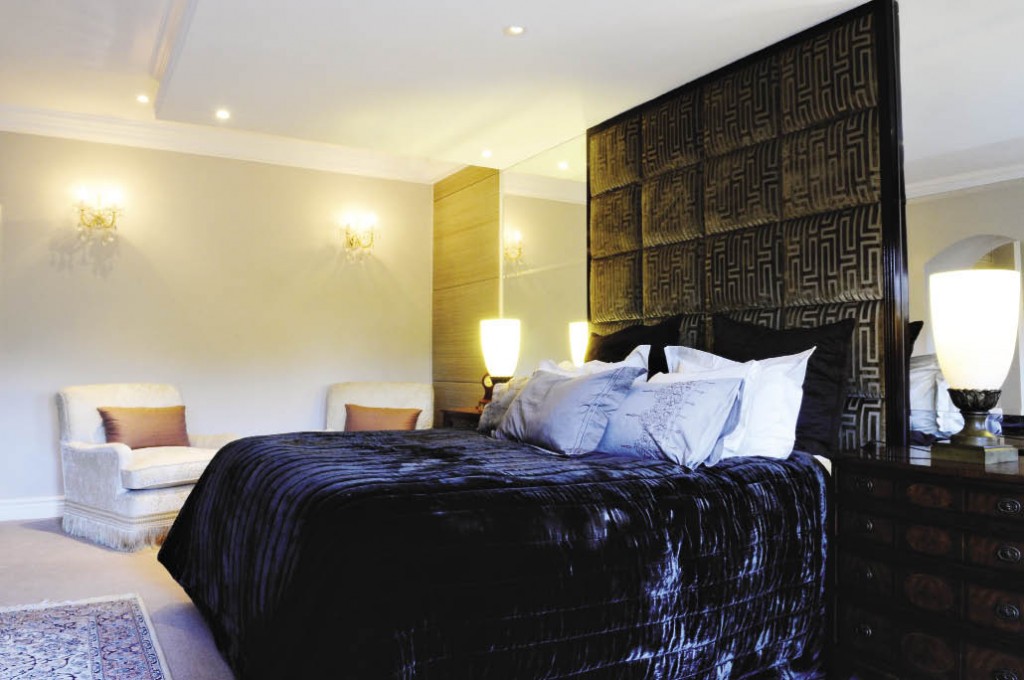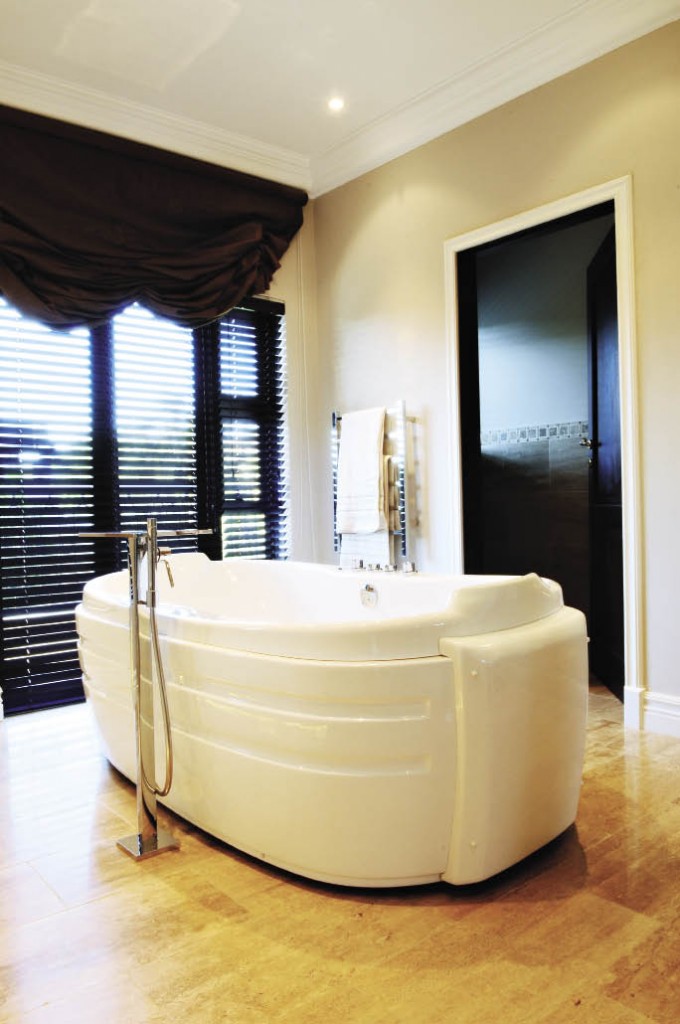 By Mari Sciarappa, Project Consultant Monique Rankine, Photography Nic Baleta
This is a home that sparkles – from the light fixtures to the shimmering door handles. Red drapery, fabulous water features and decorative ornaments combine to create a minimalist, modish and sophisticated living space.
This project was a very detailed one, from the architectural design by Mark Begbie to the structural, plumbing and electrical work done by Daystar Construction. While the project was challenging, all parties involved were able to allow the client's clear vision of the home to become a reality.
"Regular meetings with all the relevant consultants and sub-contractors were one of the key factors in achieving this," says Dave Shams from Daystar Construction.
According to the home owner, the land size was significant when choosing the stand, and security and privacy were of equal importance. The downstairs area is made up of the living space and two kitchens (one for preparing food, cleaning and storage and the other for entertaining guests).
The entrance of this home will take your breath away the moment you see it and the landing is the home owner's favourite part of the house
Visitors to this home will feel like royalty when standing on the balcony that overlooks the front door to the one side, and the spacious garden to the other. The balcony is flanked by two regal staircases and illuminated with a grand hanging light in the middle. Overhead, an imitation of Michelangelo's Creation of Adam renders an opulent, majestic effect in this space.
Mirrors are used in this home, adding the perception of space in an already luxuriously spacious dwelling.
A pool that emulates sapphires against the dark wooden decking is located just outside in a garden with ample space for outdoor entertainment. This home was clearly designed for living life to the fullest.