The great outdoors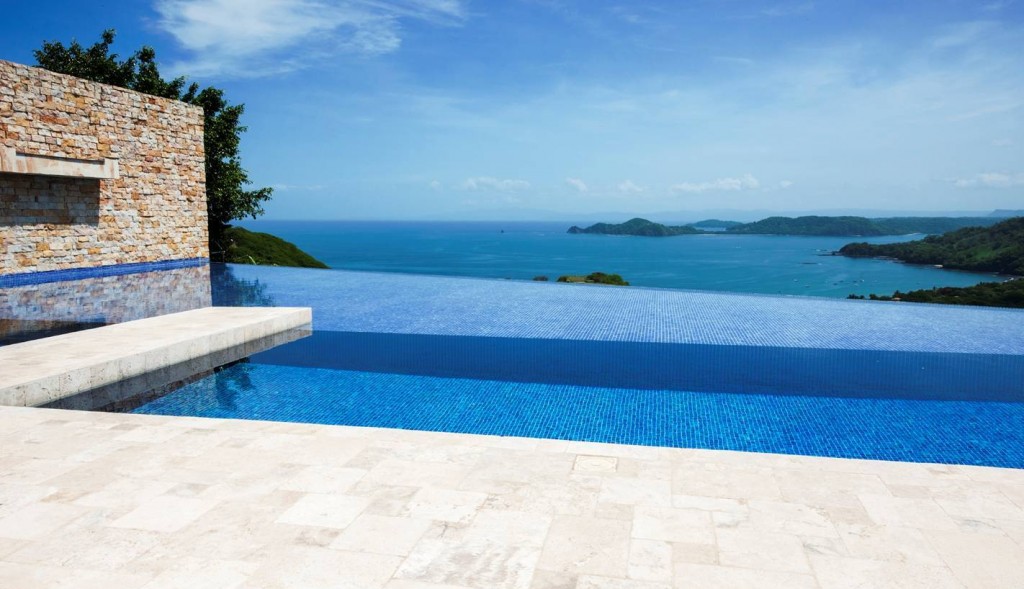 A well appointed outdoor area is a must-have in any South African home. Tiles offer the ideal flooring for these areas – Saville Jacobson from leading sanitaryware and tile supplier, Bathroom Bizarre, offers an overview on why.
The indoor-outdoor trend
Saville says that tiles are suitable for both indoor and outdoor applications – making them the ideal flooring choice for a patio as they can run seamlessly from the indoors out: "The indoor-outdoor trend has never been more popular – carrying the same tiles throughout the interior and exterior living spaces of a home offers the ideal way of seamlessly integrating these areas – seamlessly connecting them and making the spaces seem larger than they actually are."
What kinds of tiles to choose
Since there is such a wide variety of tiles to choose from, it is often difficult to make a decision. Saville offers some advice: "When making your tile selection for your patio, it is essential to take design cues from the architectural style of your home as this will largely affect your choice. For example, heavy terracotta or sandstone-type tiles would be ideal for more rustic styles of architecture, whereas sleek and shiny porcelain tiles would be better suited to Georgian or contemporary architectural styles. Also – bear the interiors of your home in mind – if you are not using the same tiles as you used indoors for your outdoor patio, then be sure to choose a tile that complements the indoor flooring and décor of your home."
With regards to colour selection, Saville says that neutral tones are best: "It is advisable to keep your colour palette neutral, especially for outdoor areas – neutral colours don't tend to show the dirt too much, they blend with virtually any style of décor and landscaping, and since they are not too dark, they don't absorb too much heat when exposed to the sun."
You also need to consider shape and texture, explains Saville: "Currently, large format tiles are the most popular – when laid, they boast less grout lines for a more streamlined aesthetic. However, it is important to note that large format tiles are not well suited to very small areas – the size of tile you choose should be in proportion to the size of the area being covered. Another trend is to include small decorative motifs every so often throughout the flooring, such as mosaic detailing for example – this adds a splash of colour and interest to the overall composition.
Some practical considerations
The ideal patio tile should be non-porous, slip- and stain-resistant to ensure that it keeps looking as good as the day you bought it. However, Saville notes that tiles for outdoor areas also need to be able to withstand exposure to the elements: "Make sure the tiles you buy for exterior applications can withstand extreme temperature fluctuations – in winter for example, outdoor tiles need to be able to endure repeated freezing and thawing, which requires dense tiles with low absorption rates. To endure these extreme temperature fluctuations, it is also essential that the tiles are securely bonded to the concrete slab below so that they don't crack and separate."
He advises that when choosing a tile, you need to ask the supplier whether the tile of choice is fade-resistant if exposed to the sun, and if it will be able to combat food, beverage and oil spills – especially if it will be used to tile around the braai area. "Bear in mind that some tiles need to be specially sealed if they are to be used for outdoor applications – such as various types of porcelain tiles, and of course, natural stone tiles for example. Other porcelain tiles come pre-sealed, while ceramic tiles are always glazed and sealed," says Saville.
Grouting for outdoor areas
Saville says that for outdoor areas, it is best to choose a dark grout, as it won't show dirt as much as lighter grouts will. He also notes that you should use an epoxy grout for outdoor applications: "Epoxy grout is made up of two parts – resin and hardener. It is good for outdoor applications as it is impervious to most chemicals, water and stains. Alternatively, be sure to seal your outdoor grouting with a good sealant, as this will act as a protective shield against exposure to any spills and water. It is important to note, however, the grouting can stain porous tiles – so be sure to seal your tiles before you grout, if they don't come pre-sealed."
CONTACT: