The heat is on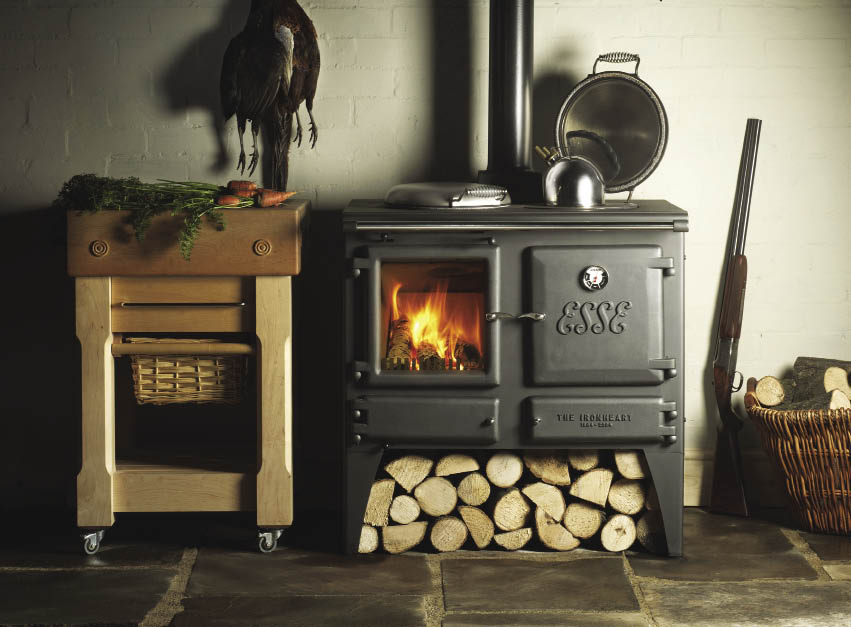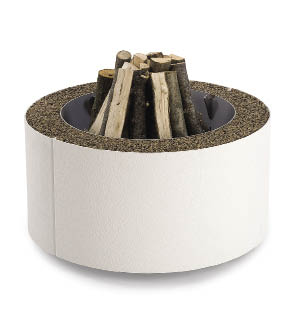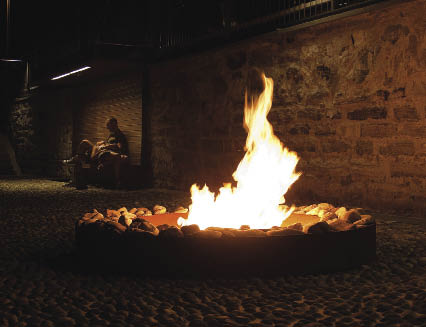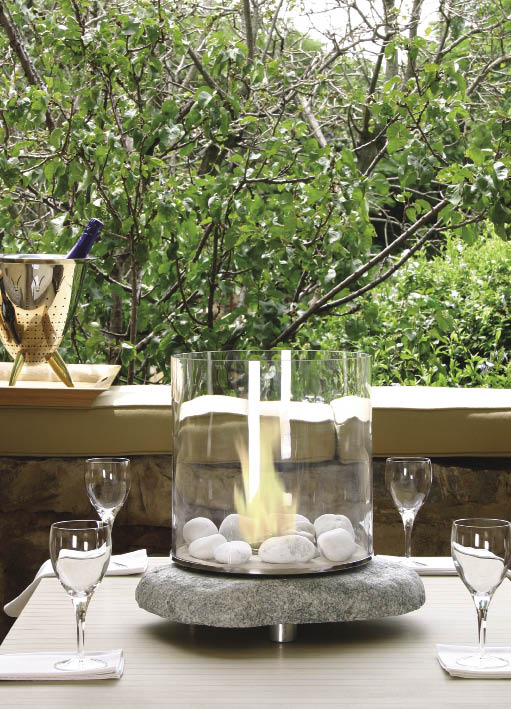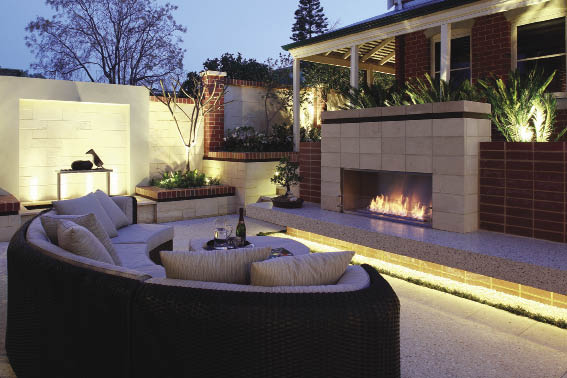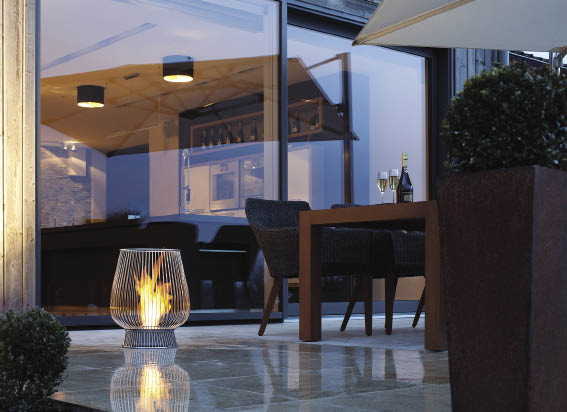 By Daniela Sperotto
If there is one tough thing to say goodbye to, it is our hot balmy summers and lazy afternoons spent outside on the patio. We all hold onto those last and final rays of sun, hoping that the chill never arrives. But just as the sun fades and sets every evening, nippy nights and fresh afternoons are guaranteed to arrive without much of a warning.
Yet, just because the cold settles in, it does not necessarily mean the end of our time outdoors enjoying our patios and outdoor entertainment areas. With a little consideration and a few warm additions, your steaming mugs of hot chocolate no longer need to be enjoyed inside only.
Regardless of the weather, there is hope in increasing the amount of time you spend on your patio well into winter. With the advancement in heating systems and different types of heaters and fireplaces available, there is always an option that will be perfectly suited to your home.
Depending on the size, layout and design of your patio, heating up the area will always depend on how the elements will ultimately penetrate this space.
Patios that are either semi or completely enclosed stand more of a chance of becoming cosy by actually heating up the whole area and retaining the heat. For these types of patios there is an array of built-in and flueless, as well as freestanding options. From traditional fire pits, built-in fireplaces and gas vent-free drop- in units to freestanding slow stoves, the units on the market today are guaranteed to make your patio area warm and cosy, making heating up your patio as easy as heating up your bedroom. You can either create a focal point with your fireplace by adding a traditional stove or centre fire pit, or you could have a heating system tightly tucked in the corner, seamlessly blending with the rest of your decor.
"Fireplaces are not just there for heating purposes but add to the ambience of a room. Fireplaces have become an essential part of South African homes and their decor. We live close to nature and love entertaining and nothing does that better than a fire," adds Peter Mongi from Hyper Fires. If you wish to take a more eco-friendly approach, Mari Bogenhofer of Heatwave explains that there is always the option of combustion fireplaces. "Combustion fireplaces have taken the market by storm. These units feature sophisticated combustion systems ensuring that the calorific value of the fuel is used five times more effectively than any open fireplace," she adds.
On the other hand, completely open patios, no matter the heating system, will unfortunately always be prone to the chill as retaining the heat becomes almost impossible. So unless you are thinking of adding a roof and a few walled or screened barriers, long evenings spent lazing on the patio may not be possible. But being blessed with sunny skies even in winter, with the addition of the right heating system lazy lunches and afternoon entertaining may still be possible. Freestanding gas heaters work wonders if positioned near guests, as well as wood grated fire pits, which bring a festive cheer to any occasion.