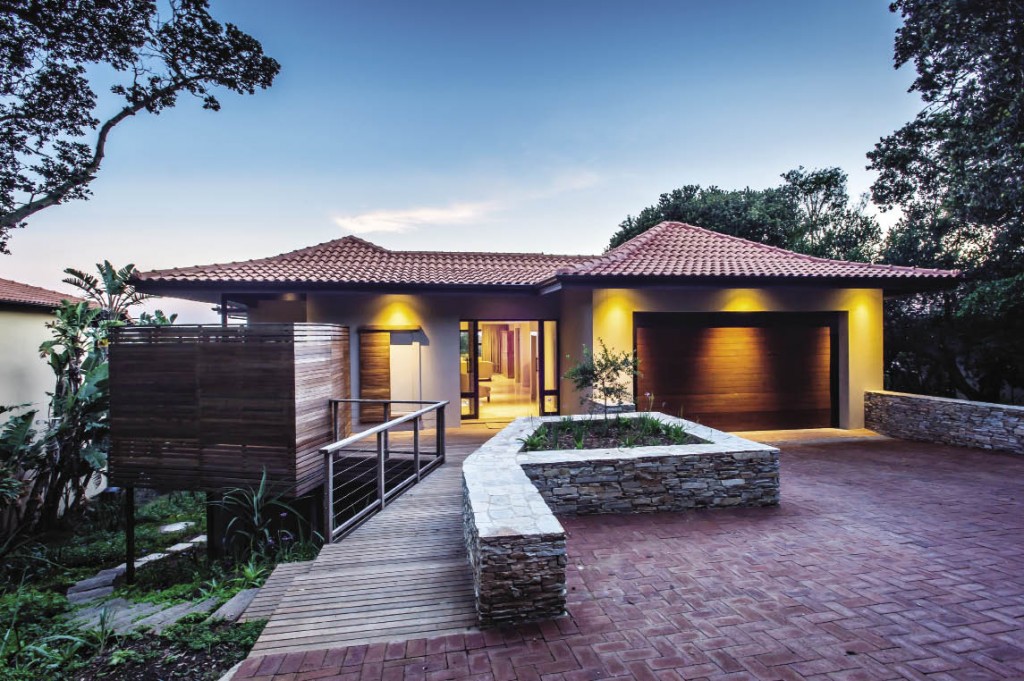 By Heidi Olivier, Project Consultants and Property Co-ordinators Avril Elias & Claudelle Knock, Photography Chris Allan
No mess, no fuss – that's what these home owners wanted. And Ewald Plekker Architects came to the party. With its location being within the renowned Zimbali Estate, the owners of this splendid home wanted a fresh and relaxed atmosphere where they could live comfortably, but where guests and their children could be equally well accommodated.
Because of the home's location close to the beach and views of the bush, the owners also wanted open-door living. "We did not want the house to be dark or gloomy; rather we wanted a 'beach house' feel. I think the architects interpreted our brief correctly and did a great job," says the owner.
Keeping with the theme of the relaxed and comfortable environment, the interiors are finished simply and elegantly with natural materials and a neutral colour palette. The floors are tiled throughout with beautiful tumbled Italian stone, which matches the owners' lifestyle perfectly, and this sets the tone for the relaxed elegance of the furnishings that have been chosen. The house is all about understated elegance and the overall impression is classy and refined.
The interior decorator did an outstanding job in achieving the beach-house look, and the favourite room in the house is no surprise: "The top verandah is the place to be. It has the best views, feels cosy and yet it's protected from the elements," says the home owner.
Building the home didn't come without its challenges, but the owners have this advice: "Take time and care when appointing your professional team. Your choice of architect and builder is of paramount importance. You should rather wait for their availability than settle for second best."
And now that the home is completed, the only accessory required is a good bottle of wine on the cosy verandah.