The Outdooroven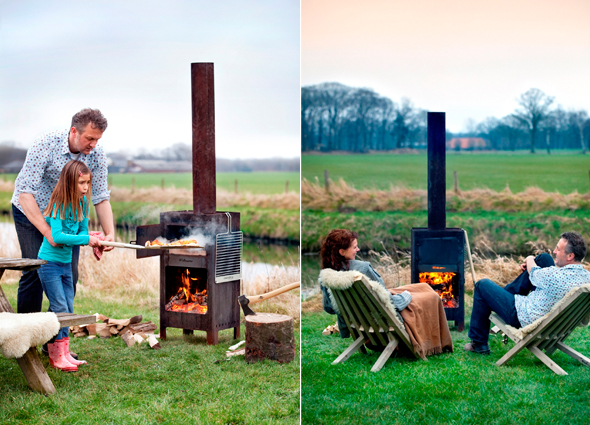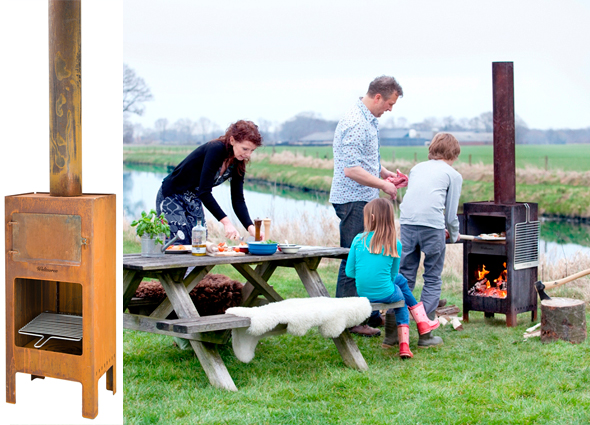 Keep warm while outdoors with The Outdooroven, from Dutch design label Weltevree.
Brand new on the South African market, the Outdooroven is a wood-fired outdoor cooker and heater. It has a closable oven for making dishes like bread or casserole, and a special baking stone for baking pizzas. The top of the Outdooroven is a stove. It also has a grill rack you can place above the smoldering embers to grill and roast your meat, fish or vegetables. The Outdooroven is made of Corten steel – a special type of steel with an oxidized layer that protects the metal against rust.
With the Outdooroven, a design by Dick van Hoff, Weltevree makes cooking an outdoor activity. They want to prolong the outdoor season and help people to enjoy out-of-doors eating and living all year round. The additional Cookbook shows you the possibilities, joy and quality of outdoor cooking with the Outdooroven. The Outdooroven is exclusively available at ORA The Outdoor Boutique in Kramerville, Johannesburg, for R29 500.