Have you been stockpiling during lockdown and discovered needs for practical storage? Here are some tips from Blum South Africa for creating the perfect kitchen pantry.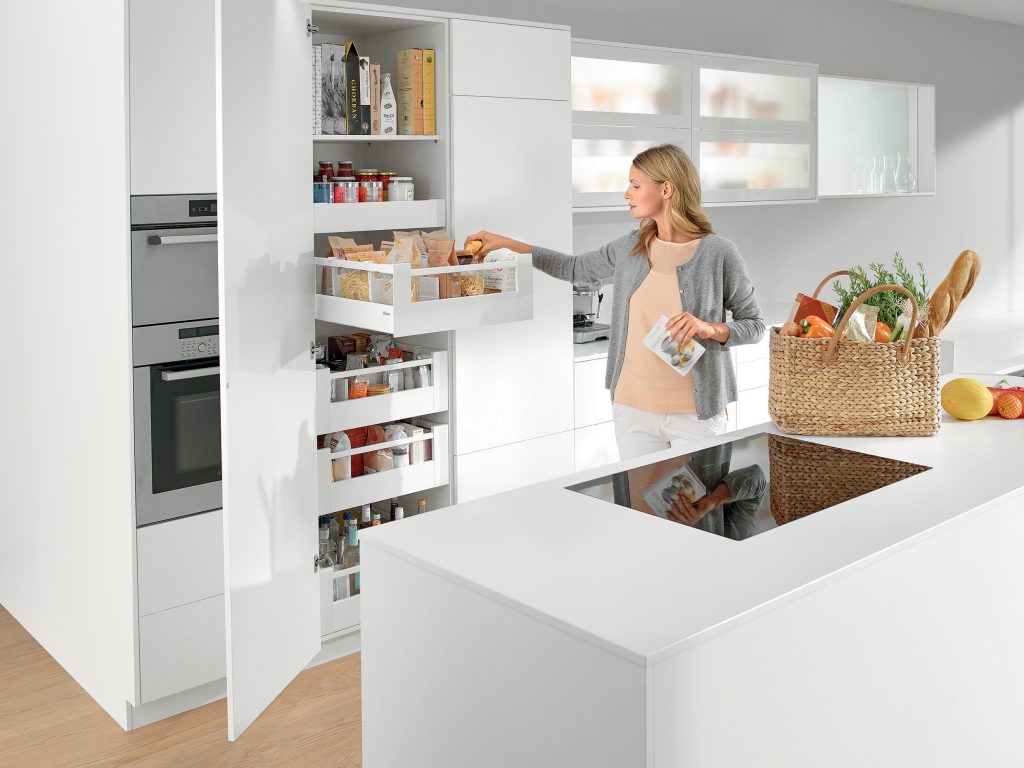 It is vitally important to work out your storage requirements before deciding on the size of pantry you need. Consider your shopping habits and family size.
Once you have allocated the space for the pantry, investigate the different types of pantry solutions that will optimise the available space to suit your needs.
Opt for systems that provide easy access to your stored goods, such as drawers that open out individually which can be accessed from the front and both sides. (eg. SPACE TOWER)
Organise stored goods using inner-dividing systems so you can see everything at a glance, allowing you to find what you need easily.
Pack your pantry according to use. For example: Tall and heavy bottles are best kept in the lower portion; everyday items such as cereals can be kept at counter height; less used items should be stored higher up.
There is no need to dig into deep dark shelved cupboards to reach for your grocery items. Neither do you have to pull out the entire contents of your pantry unit to reach one item which can be cumbersome. Blum's SPACE TOWER is an ideal space-optimising pantry solution to neatly store your essential day-to-day items such as bread, cereal, sugar, pasta, rice, oils and condiments. The drawers open individually, allowing you to access the contents from the front and both sides. Even the items at the back of the drawer can be easily reached.
Visit: www.eclipsegroup.co.za or contact any of the Blum South Africa branches nationwide:
Johannesburg 011 444 8118
Cape Town 021 555 2282
Durban 031 579 2620
Port Elizabeth 041 581 0219