Add a touch of nature to your home with wall-mounted planters. Discover a selection of our favourites.
Wall planters are lots of fun because you can get as creative as you want with their arrangement. Mix up sizes, shapes and colours to your liking and you'll almost always win. A quick pro tip is to incorporate some lighting as an added decorative feature for that special touch. The lights will illuminate the planters and create a gorgeous focal point as the day turns into evening.
Aluminium wall planters
These SHF Home aluminium wall planters come in black, gold and white. They are a priceless addition to the home of anyone with a taste for limited-edition imported pieces.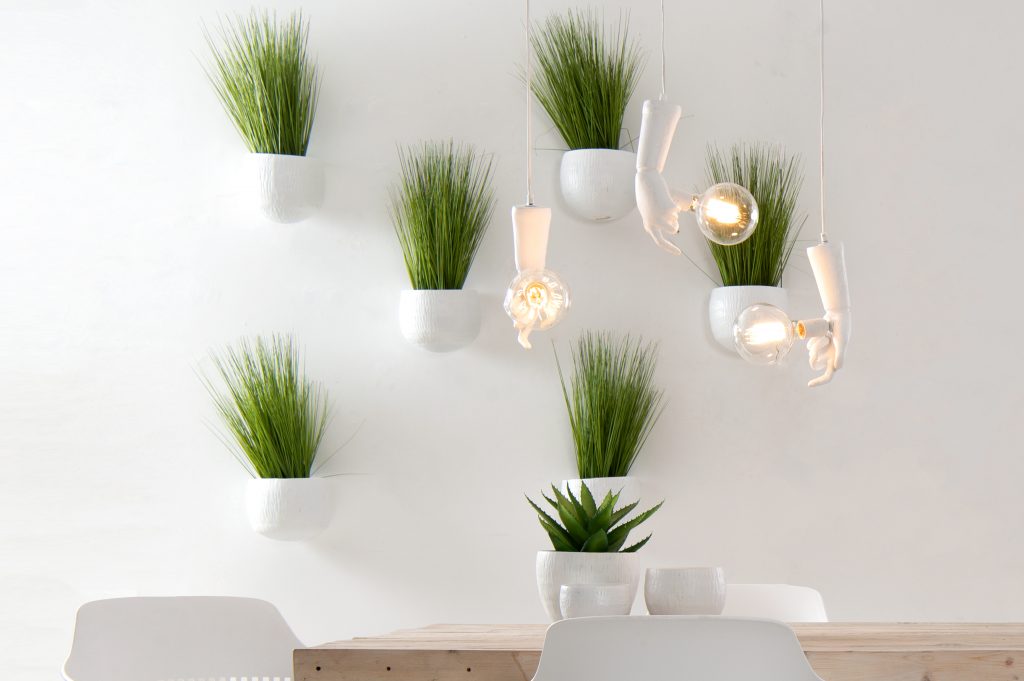 Incorporate wall-mounted planters in areas that have good non-direct light; if it is too hot, they will dry out, and if too dark, their growth will be stifled.
Messo Pot
Cast from white bisque these new planters are influenced by the ancient Mesopotamian civilization who created the hanging Gardens of Babylon.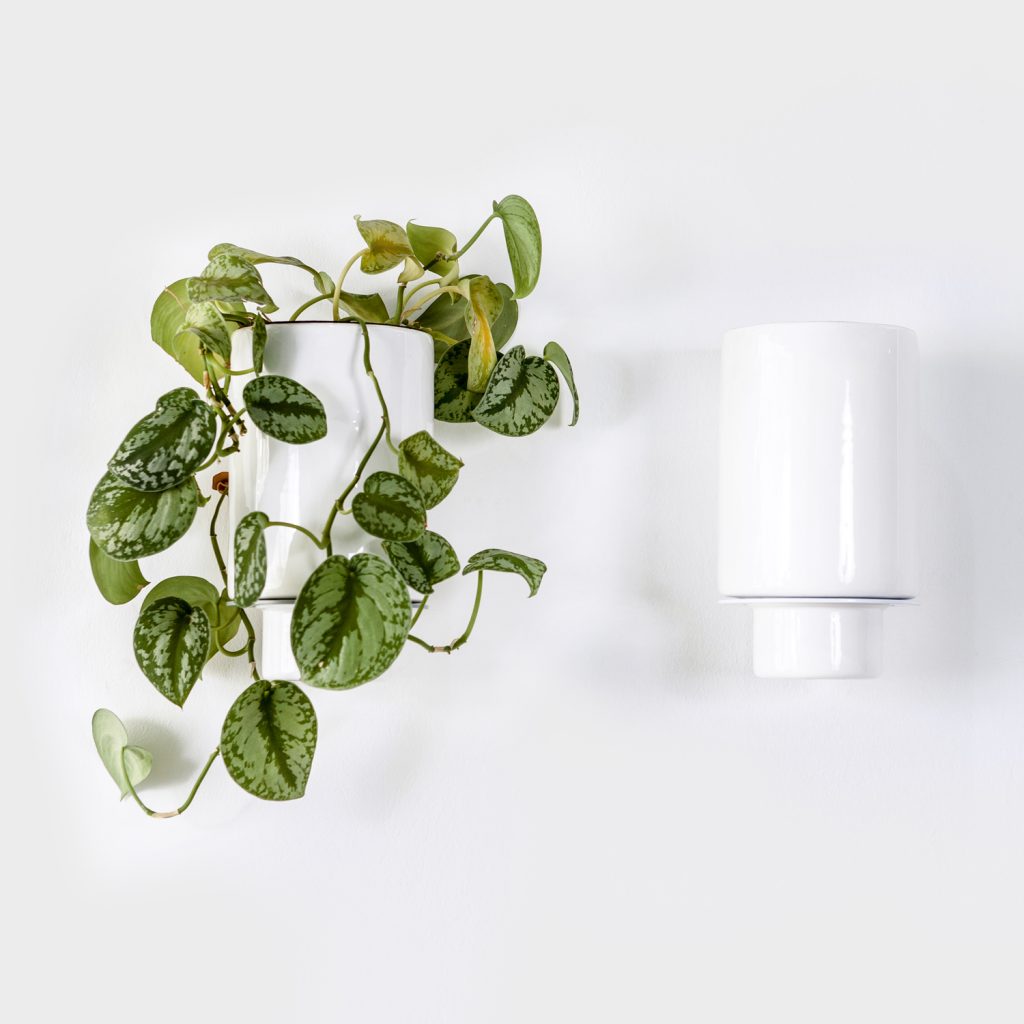 Drippp Planter
This new range is non-drip and has a self-watering reservoir to cut down on all your indoor plant maintenance. Available in wall-mounted, freestanding or hanging versions.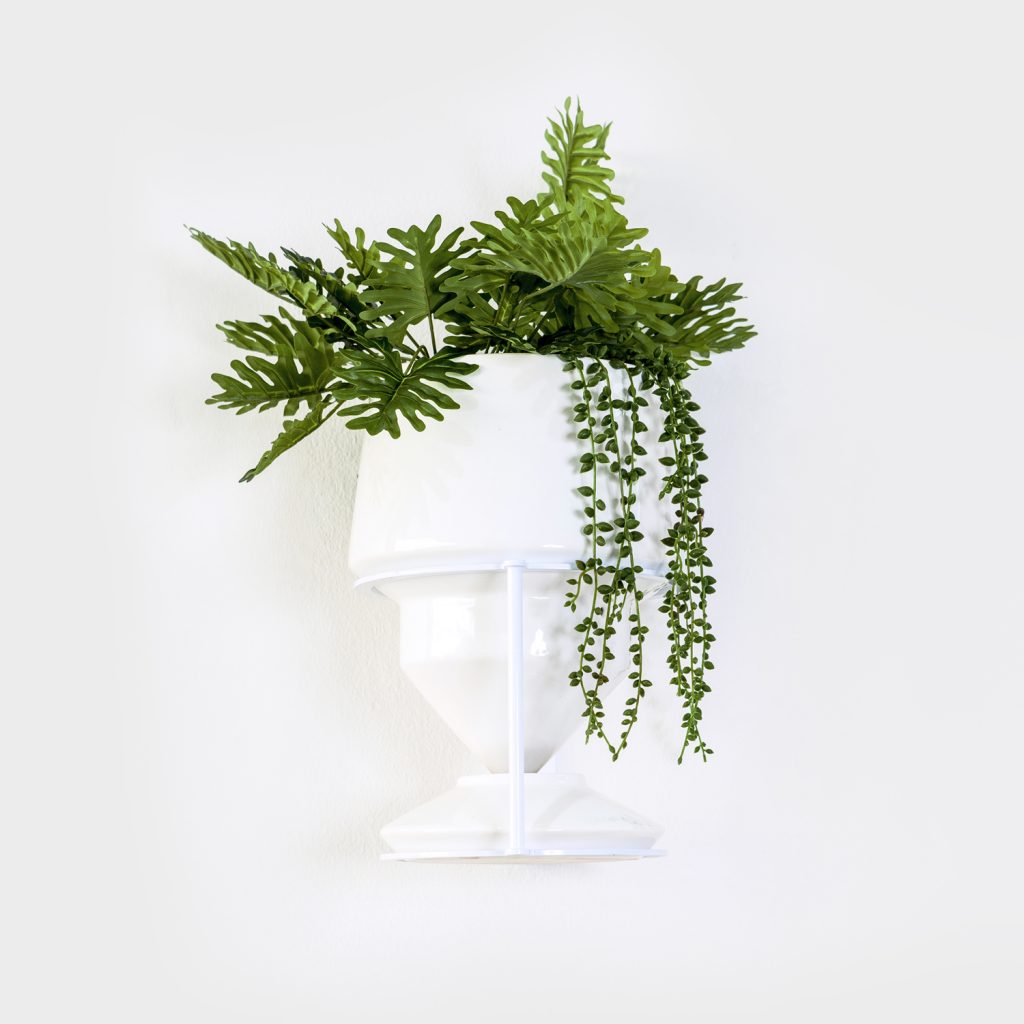 Kreep Planter
Like a creeper grows and adapts to the wall it clings to, so too does the botanically inspired Kreep modular planting system, which can be customised into any shape and size, and is suitable for outdoor or indoor use. The Kreep Planter is indigenous to South Africa.
Whether you're short on space or looking to add a feature to your walls, elevating your plants is becoming a desirable trend in the world of interior design. Wall-mounted planters will bring your wall to life and add a sense of calm and soul to your home and working space. The natural feel that greenery brings is unmistakable, and with the limited space most people are faced with, wall-mounted planters are the answer.
The Sixy
Handmade in Cape Town, these modular wall-hanging planters provide the opportunity to get creative with your wall. Each one is individually crafted in high-quality steel and then electro-galvanised, followed by a powder-coating process which together ensures your "Sixy" will last for many years to come and withstand moisture when your plants are being watered.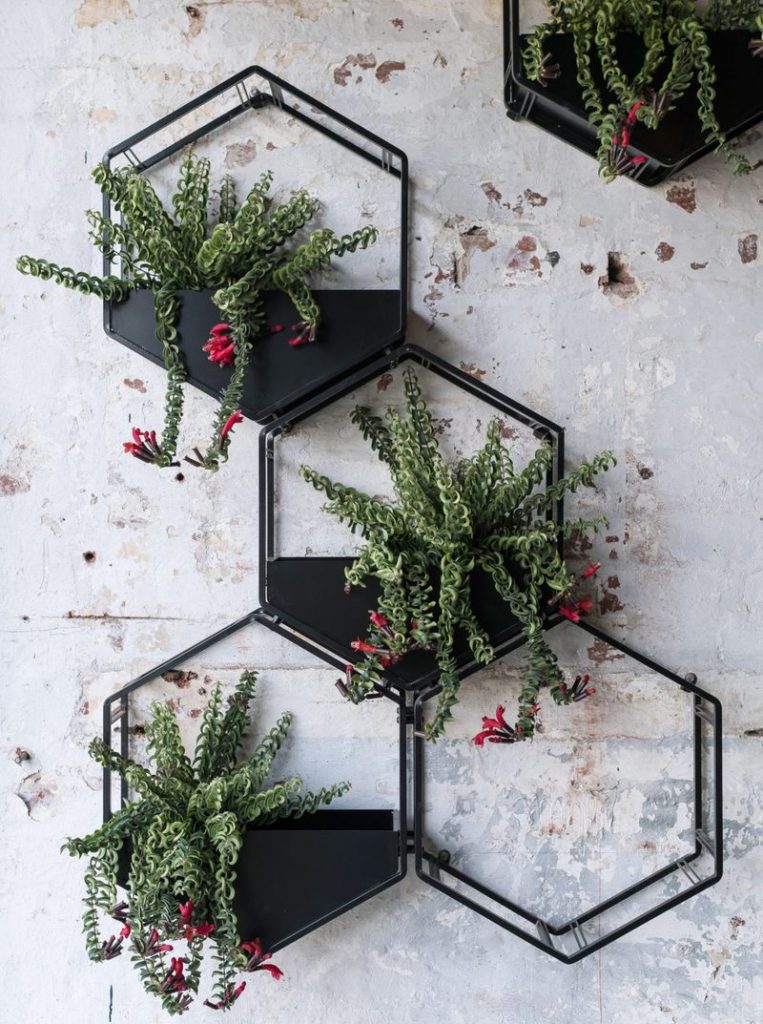 The Wonderwall
This stunning wall feature would complement any home or office. The highlight of this beauty is that it is self-watering and only requires topping up the reservoir once every two months. The Wonderwall looks amazing when set up in multiple units, either as a screen or as a large vertical garden on your wall. It consists of a kit of four­­­­­­­ panels and measures 1 000mm x 800mm in total.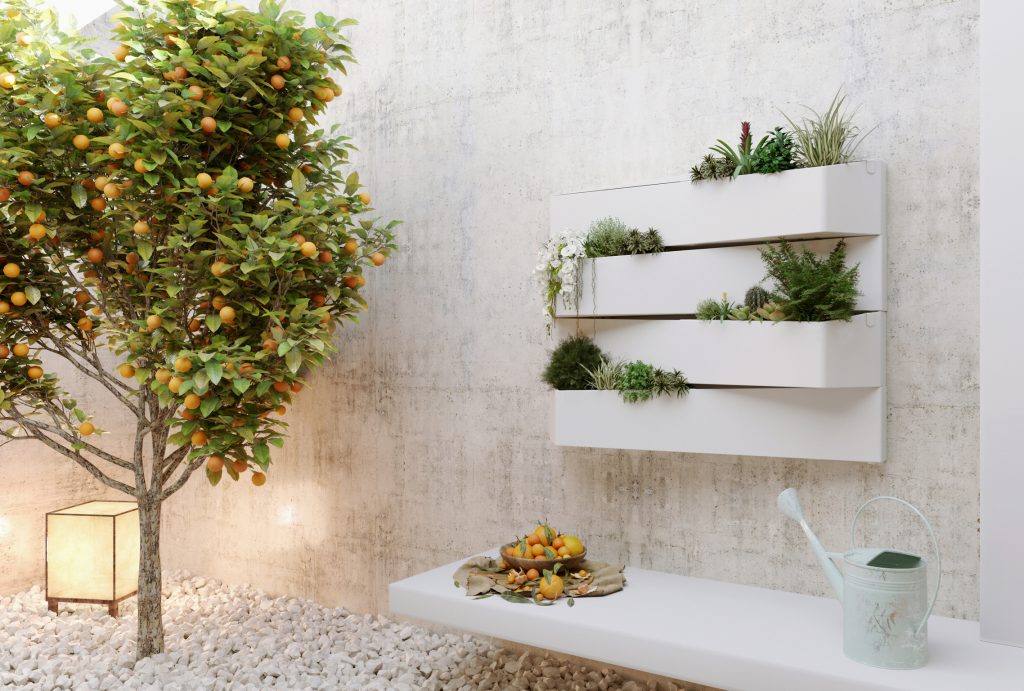 The Groove Planter
The Groove is a fresh and edgy wall-mounted planter, suitable for indoors and outdoors. It has a combination of materials and textures, paired with self-watering functionality, and is made to order.