Cape Umbrellas has been manufacturing quality patio umbrellas for the past 20 years. It holds the international patent rights to the unique Powerbrella system (ALS – automatic lifting system). This umbrella opens with just the slightest touch – no ropes, no pulleys, no fuss and virtually no maintenance.
The Cape Umbrellas product range includes a wide variety of materials with wooden, aluminium and stainless steel umbrellas in various shapes and sizes. All materials are of the highest quality and are internationally recognised. Here are three of their most popular ranges.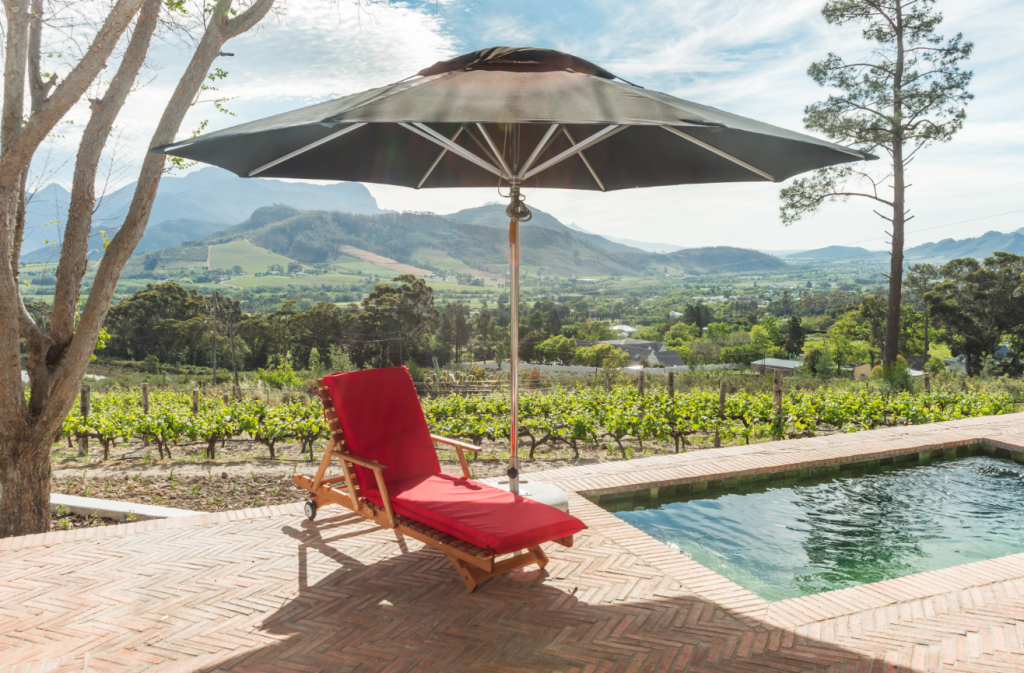 St Francis
The St Francis range is a popular umbrella for those homes and gardens where space is not an issue. This large centre pole umbrella is perfect if you are looking to maximise your coverage and at the same time you are wanting an umbrella to last you for years, using marine-grade stainless steel components and laser-cut parts to really add that perfect finish to the umbrella. The St Francis range comes in its famous semi-square shape and can be personalised by using any combination of materials, from a stainless steel centre pole to a clear wax wood finish on the arms.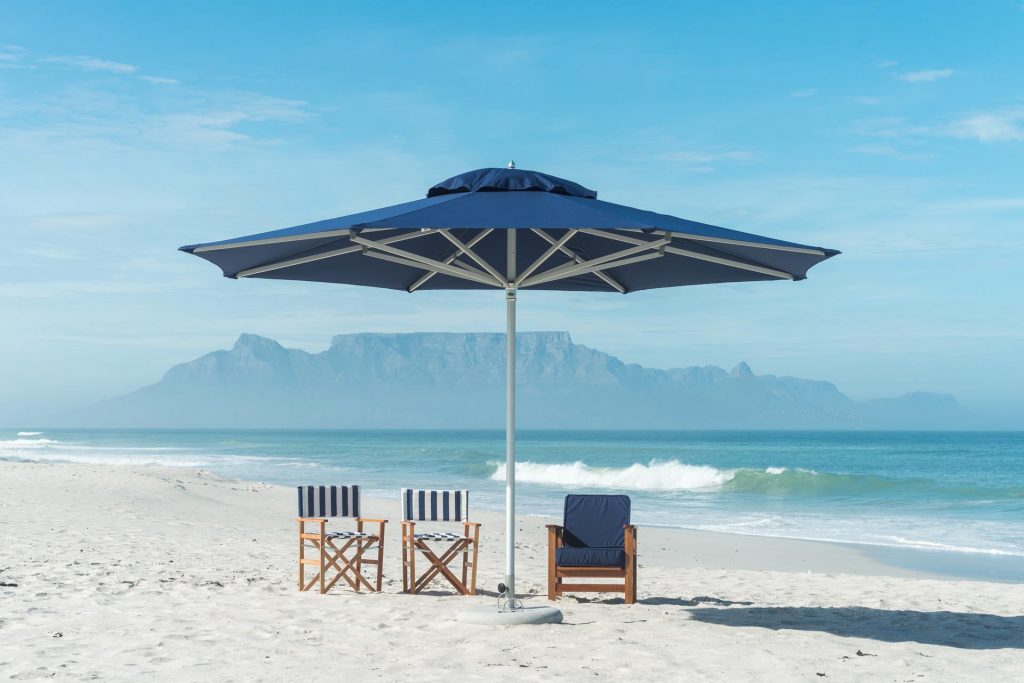 Speciality Cantilever
The Speciality Cantilever is Cape Umbrellas' top-of-the-range cantilever umbrella. Square, round or rectangular, this mammoth structure is aesthetically appealing as it is finished off with polished stainless steel components, given the added benefit that all the company's cantilevers are fitted with its patented automatic lifting system. Debating whether or not you have the energy to open the umbrella will be a thing of the past. Perfect if you're looking to fit a daybed underneath and just enjoy the outdoors.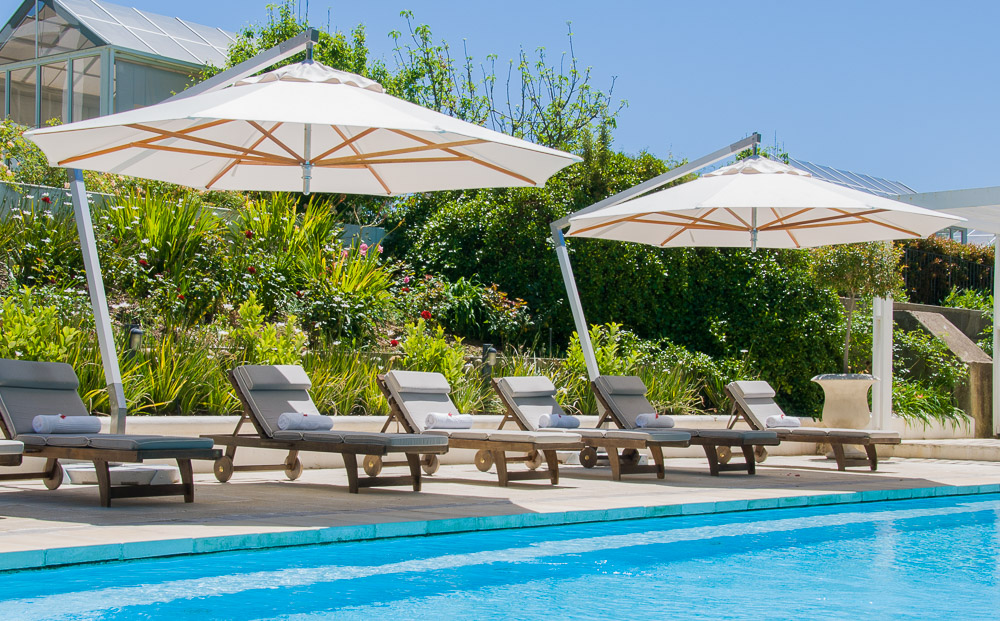 Montangu Umbrella
If you are looking for something more traditional and natural, the Montagu Umbrella is made of FSC forested saligna hardwood. Cape Umbrellas has complete control over the selection of the wood being used in the manufacturing of its umbrellas, ensuring that it provides an umbrella where the finishing of the wood is of only the best quality. The Montagu Umbrella goes very well with a bronze powder-coated aluminium slider that's aesthetically attractive.