Meet the masterminds of interior design and decor who turn every house into a home.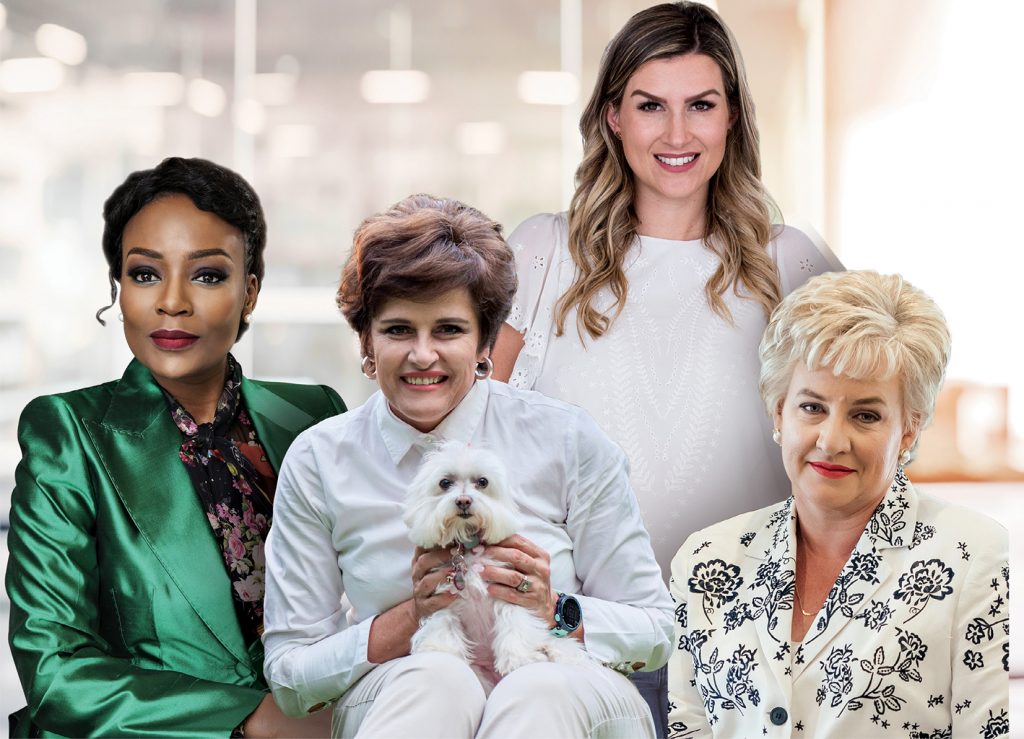 FROM LEFT: Mali Langa from TASK Interior Styling, Carin van Heerden from Carné Interior Design, Leanne Van Niekerk from Leanne Van Niekerk Interiors and Audi Snÿman from Audi Snÿman Interior Design.
A design studio that values innovation through collaboration to create spaces cherished globally.
Mali Langa, Founder and Creative Director
TASK Interior Styling is a turnkey award-winning interior design studio born out of a love for beautiful objects, functional design, colour and a flair for luxurious living. No corporate, residential or commercial brief is too big or small to benefit from this team of talented interior designers and industry professionals.
My love of travelling inspired me to become an interior designer. Having had the privilege of seeing many different corners of the world, I am always awestruck at the variety the human race has to offer.

Different cultures and people opened my eyes to beauty I had never considered. I really love bringing together different styles of interiors from all over the globe and then adding an African twist to it, that something which gives it vava!

What I love most about this profession is my first interaction with a client, where I get to analyse and interpret their personality. I love taking the data we collect at a briefing session or a site visit and then unpacking it with my team to come up with a brilliant design.

I believe an interior stylist needs to establish an intimate connection with their clients to bring their vision to life. This involves everything from understanding their lifestyle, what they like and dislike, to what pleases them aesthetically.

When I started, I was operating mostly on my own. Passion drove me to pursue this path, and the work I created was beautiful. However, as time progressed, I realised how important creating with a team is, and what a difference their input can make on a creative project.
My design philosophy has adapted to one of innovation through collaboration both internally and externally. Now that I operate with a team of highly qualified designers and professionals from other creative spheres, my work has benefited and grown more affluent. I never underestimate any of my teammates' opinions.

I never forget to acknowledge the power that greenery has. Plants do not merely look pretty; they also bring nature and all the tranquillity and healing powers of the natural world right into your living and working spaces.

Contact: 010 001 8735, 071 317 9051, info@taskinteriorstyling.com, www.taskinteriorstyling.com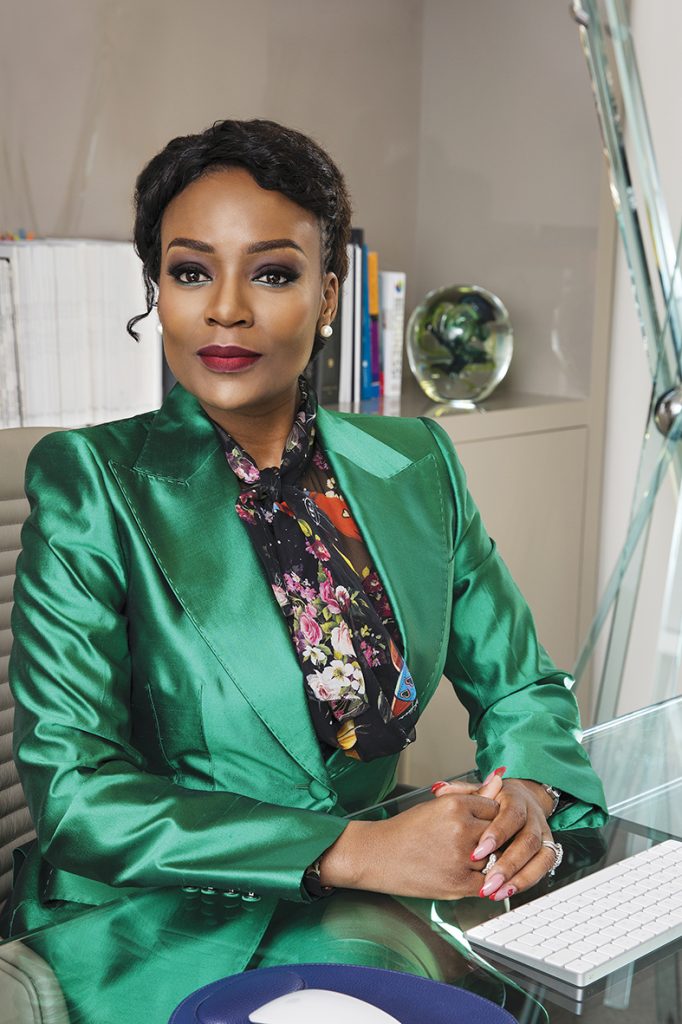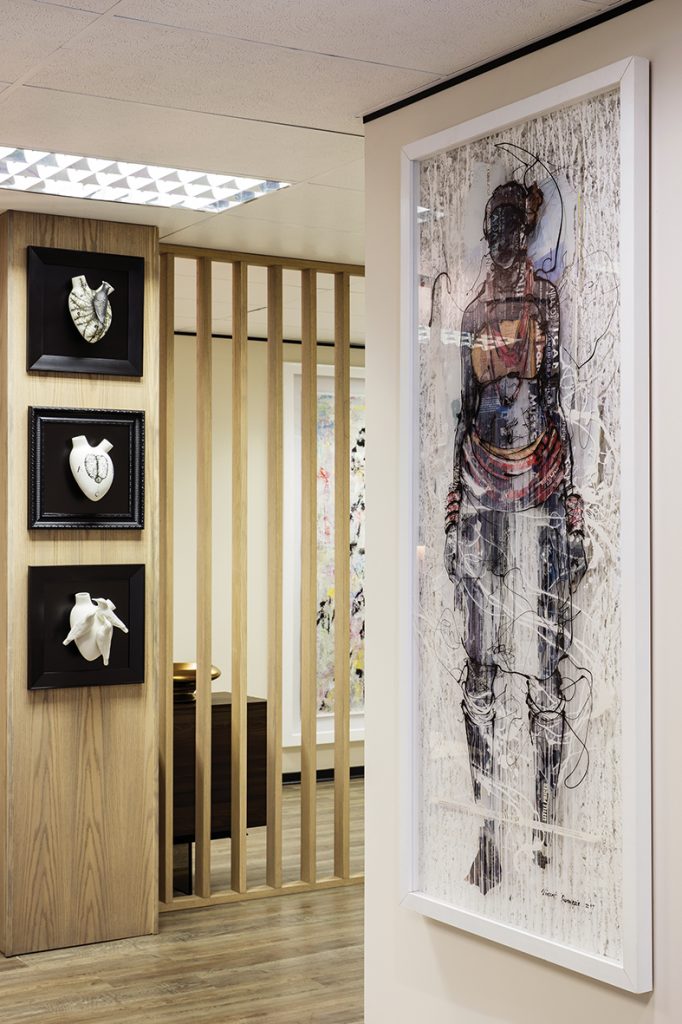 Fulfilling "make magic" mandates by creating beautiful spaces that are exhilarating yet comfortable.
Audi Snÿman, Owner and Interior Designer
Audi Snÿman Interior Design offers a comprehensive interior design project management service with a difference. The company will design a space that reflects your personality, dreams, desires and aspirations. And it will also create a home you are comfortable to live in and excited to welcome guests to enjoy.
I'm passionate about the relationship between an interior and its ambience. Colour, texture, material, form and many other elements can influence your state of mind. When all of these are artfully combined, the result is incredibly elevating. This ideal runs through the entirety of every interior design project that I work on – from the moment the architectputs concept to paper, throughout the construction phase and to the ultimate feathering of the nest.

My favourite part is definitely the interaction with my clients. Finding out what makes them tick, discussing their timelines and budget, and then giving them options that I know will excite them. The knowledge that a client will enjoy the spaces that I have created for them, for a very long time, is also incredibly rewarding.

When choosing an interior designer, the most important foundation you need is trust. Entrusting your personal space to anyone requires a large amount of trust. That person needs to be able to create something that at first may only exist in your mind. They also need to treat your budget with respect and deliver good quality within your agreed timelines.

I feel an interior designer should not have a specific style. My client's preferences, needs and requirements are always the leitmotiv, and my own style should never muddy the waters.

I always try to include an element of surprise. I see it as the opposite of mundane. Colour, shape and form, texture and materials are the building blocks of these surprises, and it's one my client should enjoy. It is never hidden or an unexpected surprise, but one we've agreed upon, and one that will constantly remind the client of the first frisson of excitement they felt when finalising an interior design with me. Other elements, such as light and shade, modern trends, classic feel and specific furniture placement are never left out of the equation.
Contact: 012 667 4941, audi@audisnyman.co.za, www.audisnyman.co.za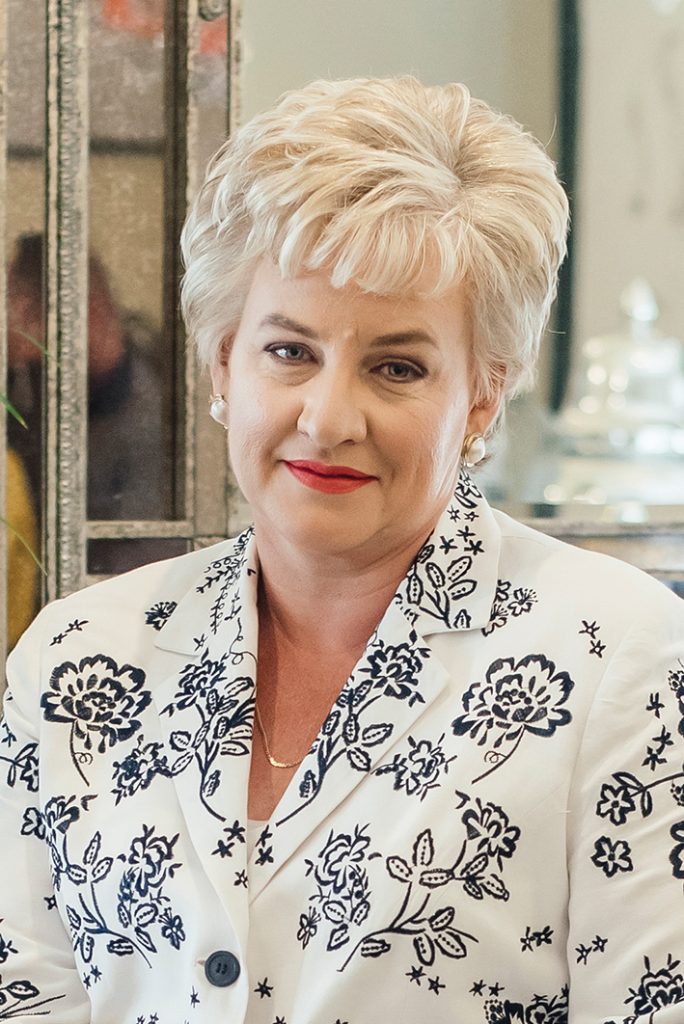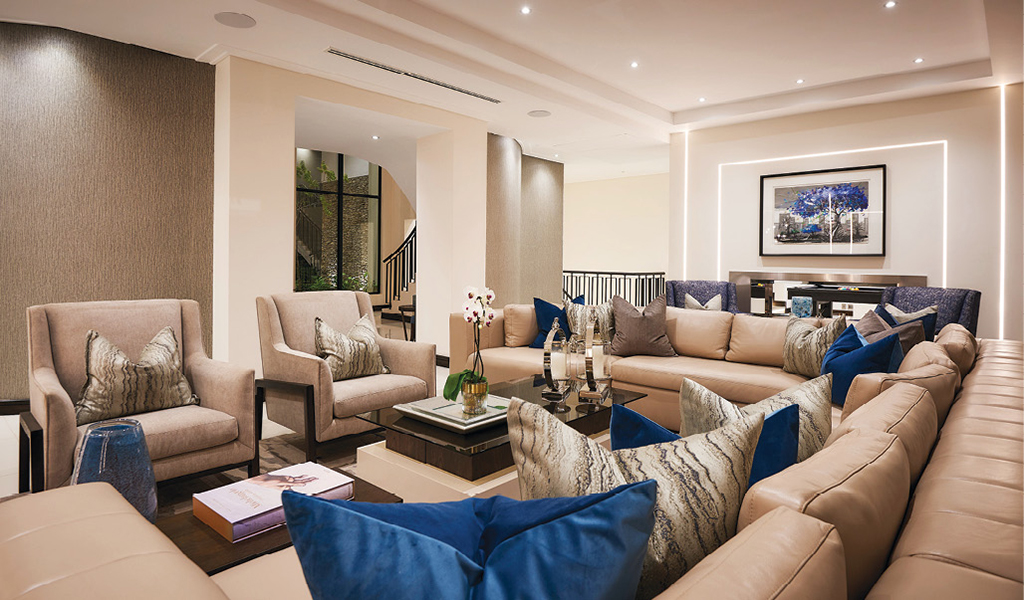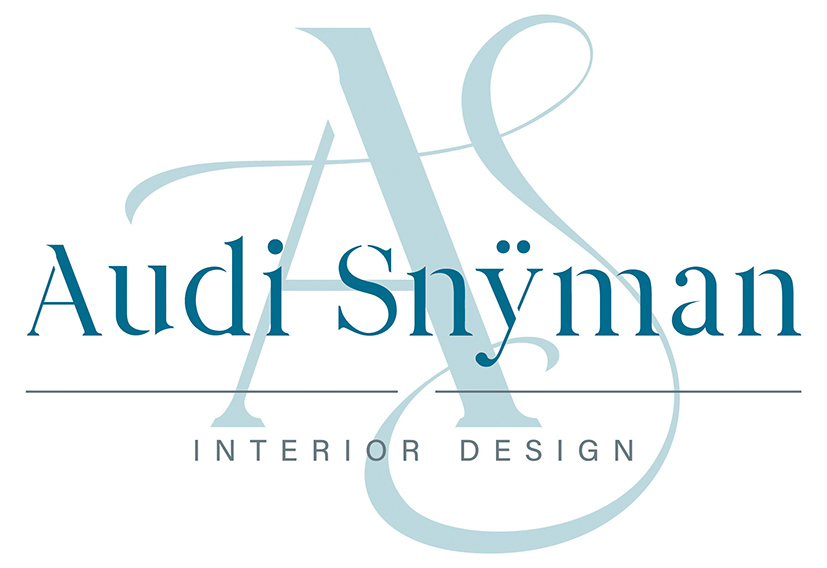 An innovative, creative and dynamic company turning spaces into divine places.
Carin Van Heerden, Managing Director
Carné Interior Design provides unique, personalised goods, designs and services tailored to meet each client's specific needs and demands. The company engages with clients throughout the design process, and by focusing on the client, approaches each project with fresh eyes.
The first thing that drew me to this practice is a God-given talent, followed by an eye and love for beautiful spaces and well-designed architecture. It made me hungry to learn more and dig into the heart of interior design.

Interior design is not just about decoration. It considers space planning, lighting, acoustics, technology, sustainability and ergonomics, among many other factors.

An amazing setting on social media can be nothing more than set design and the same items may be entirely inappropriate for your space, lifestyle or needs. We understand the science behind working with architects, engineers, builders and other professionals to deliver a well-integrated, fully thought-out project.

Well-designed spaces can help people heal quicker, learn better, work more productively and live more happily and with more pride. That is my passion.

Our commercial and residential spaces are becoming more sophisticated, technology-driven and enhanced. Designing them has become more complicated and as a team we like to keep up with the newest products and processes. For example, 2020 alone there will be more than 20-billion connected sensors and endpoints in our homes to adjust our aircon, water our plants and switch on lights and music.

I would describe my personal style as eclectic. I love mixing the old and the new. I love design and décor that comprises heterogeneous elements – a mixture of textures, time periods, styles, trends and colours. But as a company we work in any style that suits our clients.

I like to include mirrors and ottomans in almost every space I design. Mirrors can make a room appear more elegant while ottomans are incredibly versatile.

Commissioned art sets design apart! Every room needs a focal point and something that will attract the attention of visitors in a matter of seconds, and what better way to do so than by a piece of fine art?

Contact: 012 348 0869, admin@carneinteriors.co.za, www.carneinteriors.co.za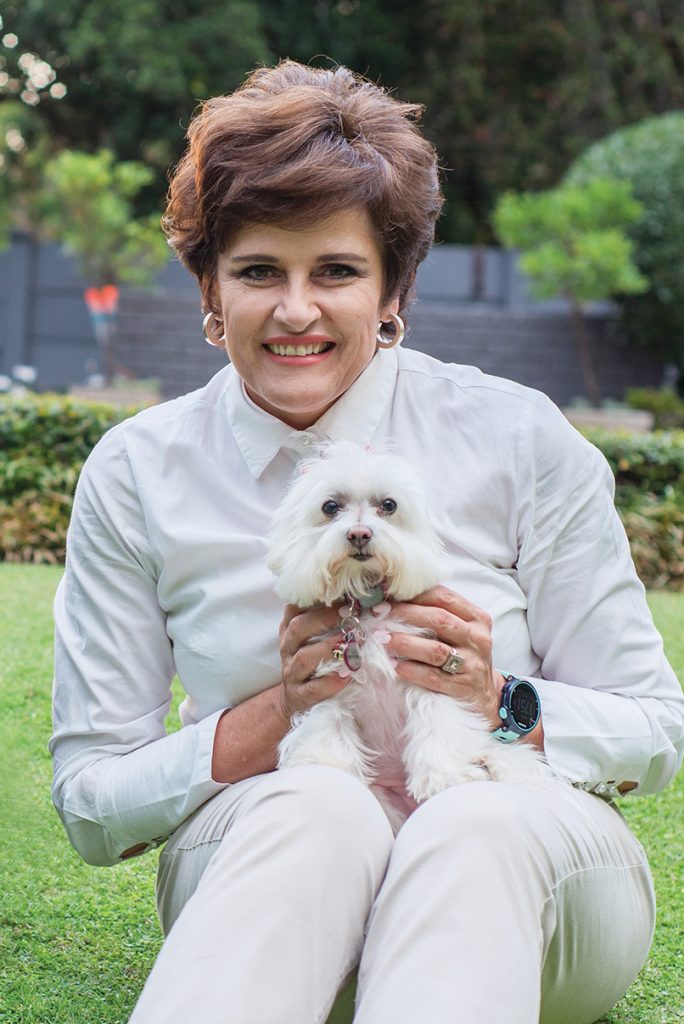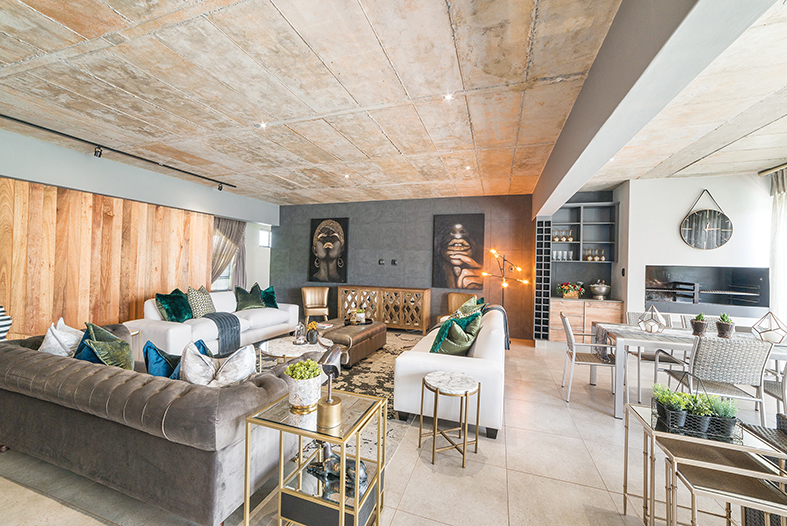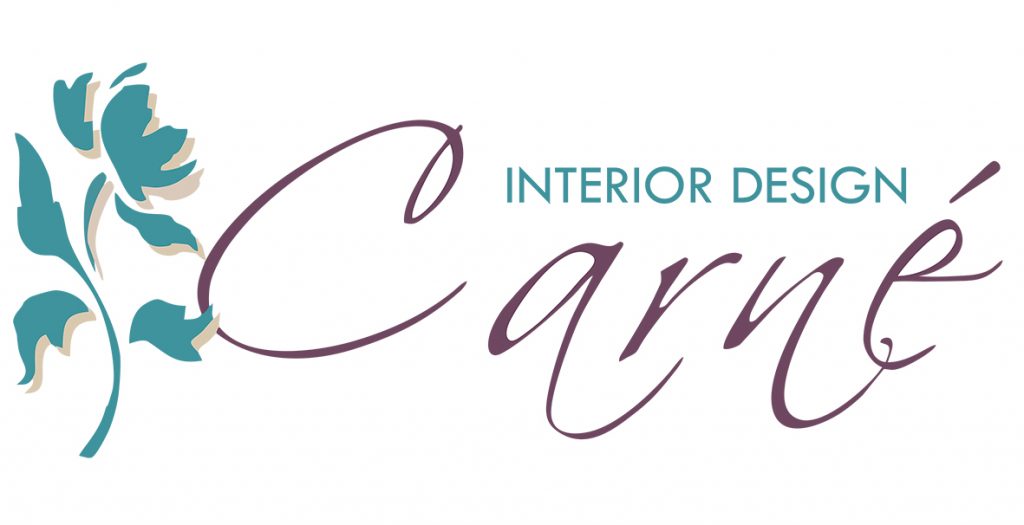 Creating dynamic interior design solutions from inception to completion.
Leanne Van Niekerk, Owner
The company's passion for luxury design ensures sophisticated, warm and
timeless interiors. Whether you are looking to build a home from the ground up or restyle a room in your current home, Leanne Van Niekerk Interiors takes great care in creating well-balanced, polished spaces on time and on budget.
I have always loved interiors and design but it was only when we renovated our home in 2013 that I realised how passionate I am about it. Then, in 2016, we broke ground to build our dream home. It was a two-year project that I was heavily involved in and it was better than any classroom education I could've ever imagined. The more I did, the more I learnt. The more I learnt, the more I loved it. I was so inspired by that experience, I went on to study interior design properly.

I always used to say "style over comfort" when it came to interiors but I learnt very quickly that balance, form and function are extremely important. I love to put spaces together that are visually pleasing but also practical. Your home needs to be lived in and used and therefore needs to be functional while still being beautiful.

I love creating a space that is ultimately beautiful, supremely functional and a true reflection of each client's needs and aspirations.

I would describe my style as modern. I love clean, crisp lines, very little clutter and a simple colour palette (mostly made up of whites and neutrals) with a mix of natural materials like metal and glass.

I believe it's important to identify your own personal style before you start looking or meeting with designers, as this will help you select a designer that is best suited to you. It is vital to find just the right match.
A good designer has his or her own ideas and styles, but the best designer will be open to any suggestion, concern or thought you have and will create a space that suits you more than them.

I always try to include elements of luxury aesthetics, muted colour palettes, symmetry, clean lines, and very little clutter in all of my designs.
Contact: 082 460 3963, leanne@vann.co.za, www.lvninteriors.com