The silver screen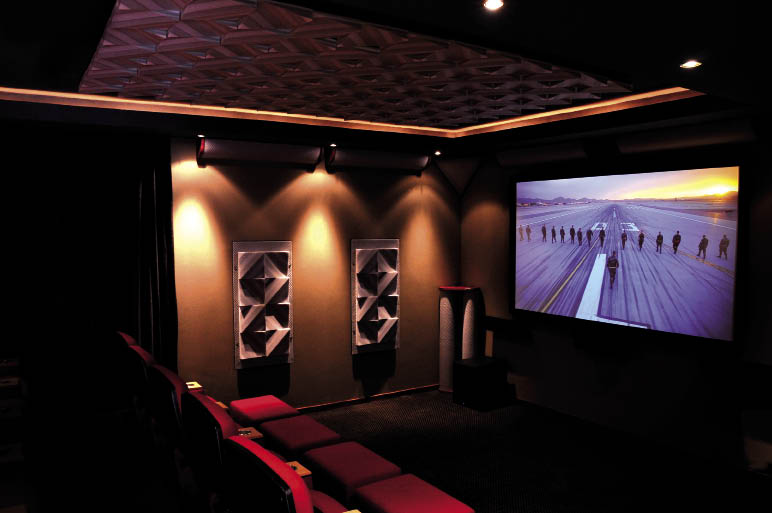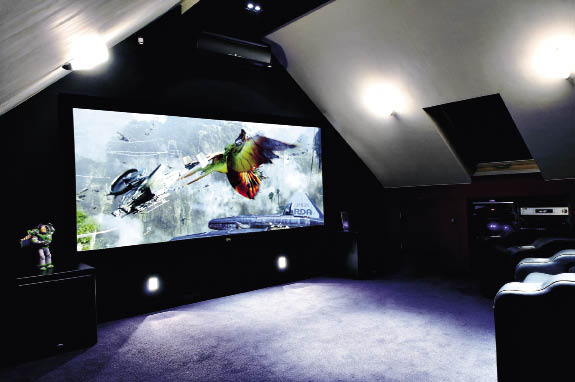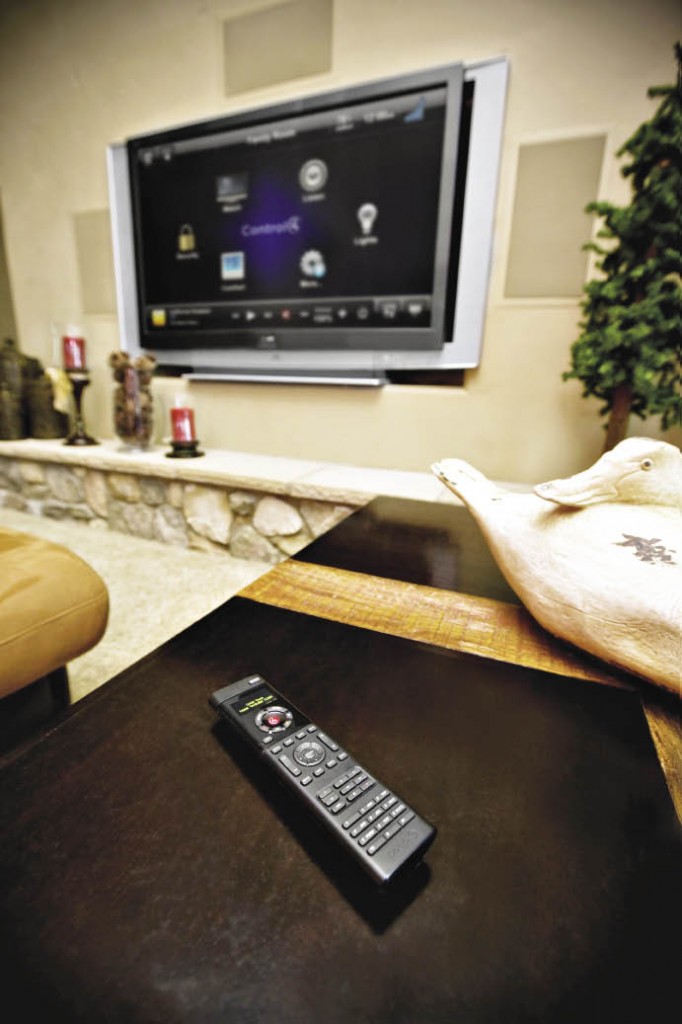 By Justine Olivier
According to Ian le Grange, of Elan Systems South Africa, "home theatre and home audio can be a real investment, if done correctly". That is why ensuring that you enlist the expertise of a skilled professional is of the utmost importance.
Done correctly the first time round, your home theatre can bring with it the magical experience and ambience that is on par with a public movie house. In a public cinema great care is taken to ensure the utmost comfort with luxury being a top priority.
Audio, visual and acoustic systems, with surround sound, are perfectly combined in order to create not only a pleasurable experience, but to add to your viewing experience and bring with each film "a suspension of disbelief" while movie-goers become immersed in the film. "Setting up a home theatre system starts before you buy the equipment," explains Daniel Steyn, of Cinema Architects. "The most important part in a home theatre system is the technical design behind it.
Knowing how the sound is going to react and how every addition to the room will influence that; choosing a screen size that allows for easy viewing, as well as seating position not only for the best sound and picture, but also for the most comfort," he adds.
As a home owner you need to keep in mind that everything in the room in which your home cinema is installed will influence and affect the total outcome of the level of distortion. Daniel says that another important factor in setting up your home theatre is to keep away from walls and boundaries in the room. "Sound reflects and rolls off these surfaces, leading to 'boomy' bass and screechy treble sounds," he explains.
In order to maximise the output of your sound system, Ryno Goosen, of HFX Systems, says that the integration of the speaker system into the wall/cabinet unit is the most popular installation as it creates a clean, proper cinema feel. In order to enhance the bass and overall cinema experience, a subwoofer is definitely the way to go, especially if you want to replicate an actual cinema experience.
"A subwoofer is essential for two reasons," explains Wendy Griffiths, of Cedia.
"Firstly, it allows the system to reproduce those really low frequencies that add impact and realism to a film which normal speakers are generally not designed to reproduce. Secondly, the subwoofer is almost always different from the positions of the other speakers in order to optimise bass response."
"The final setup of the home theatre amplifier (amp) is crucial to the sound quality of the overall system in the room. Surround sound amplifiers have many adjustments allowing them to be tuned to the exact acoustics of the room. However an excellent quality amp can sound sub-standard if not set up correctly," advises Oren Prato, of IntelloHOME.
With your sound system sorted out, the next question on your mind should be that of visuals, lighting and everything else that will affect the overall feel of your home theatre. Nicholas Gliksman, of Homemation, says that in terms of visuals HDMI has become the latest trend, and is currently on version 1.4 – this increases the maximum resolution significantly and is a resolution used in digital theatres. "A feature which has been around now for over a year is 3D, however the amount of 3D content is still limited but is growing internationally," he adds. Home owners need to keep in mind that if they want to set-up a 3D unit, they need to specify this with their expert as all components need to be 3D compatible.
"The ideal way to set up your home theatre in order to maximise visual, lighting and acoustics is to use an industry expert," explains Rob van Winsen, of Civic Automation Systems, "as specialised metres are required to set up the sound perfectly".
Brushing up on your own knowledge and research before-hand will save you a lot of unnecessary stress and problems, as will getting a qualified professional in for the planning process. No question is ever stupid, so always ask questions and your expert will be more than happy to answer.