Meet the masterminds of architecture who make dream homes a reality.
BACK ROW (from left): Peter Oravecz from Kevin Lloyd Architects, Qefate Lerotholi from Think Design Studio and Kevin Lloyd from Kevin Lloyd Architects. FRONT ROW (from left): Johann Koch from JK Designs, Mutombo Kitenge from Top Centre Properties Group and Tshepo Khambule from Metako Projex.
A practice founded on the principles of signature architecture and a celebration of culture and identity.
Tshepo Khambule, Director
Architecture is visual storytelling linking the past, present and future. Metako Projex works closely with clients to create unique designs to bring their visions to life using the latest technology. This begins with concept designs, 3D images and concept videos, and moves all the way through to construction.
I was inspired to become an architect because of the boundless opportunity the practice offers to create something new in different contexts. With architecture, one can translate life-changing ideas into physical form.

My career in architecture spans two decades. I have had the privilege of working on commercial, industrial, retail and residential buildings and this has widened my perspective on design in general.
Residential architecture is all about lifestyle. The first and most important step is to understand a client's vision and everything else flows from there. This way, every design is unique, and each home tells its own story.

Good design is timeless in both form and function. It should seek to address possible future needs to stand the test of time.

When looking to hire your perfect architect, it's best to remember that, just like in any marketplace, there are high-end, bespoke designs and commonplace designs that meet the basic requirements. It all depends on the expression you want to make.

Keep an open mind when you're looking to build your dream home. Don't be afraid to share your dreams, but remember to allow the architect to play the vital role of weaving those dreams together with the best practices – ones that take the environment, aesthetics, legal regulations, costs and structural feasibility into consideration.
As South Africans we celebrate diversity and unique identities. We are global citizens who appreciate art, style and culture. I predict the future of architecture in this country will have more of these elements that define us.
Contact: 011 312 5120, info@metako.co.za, www.metako.co.za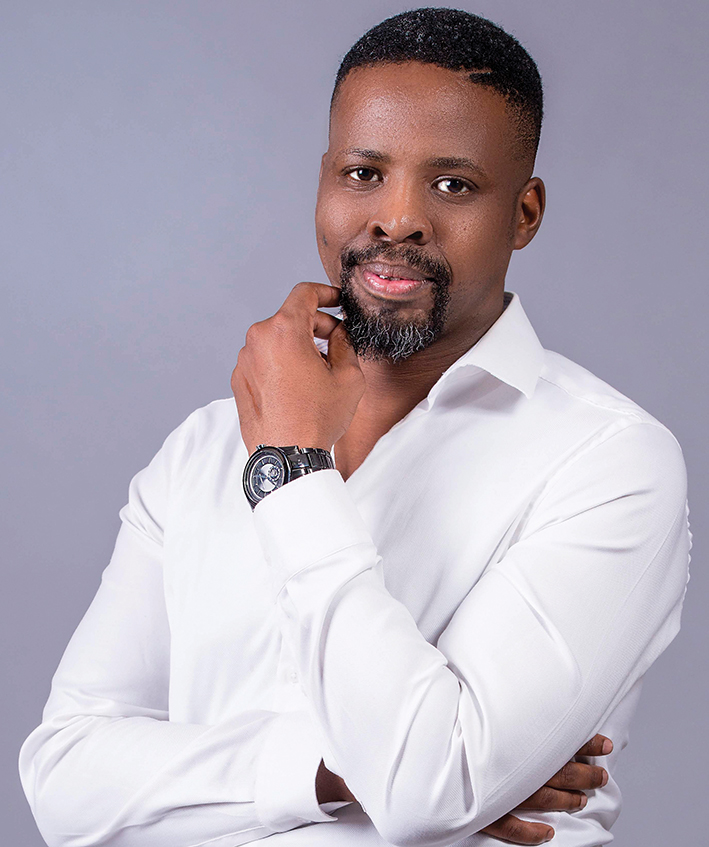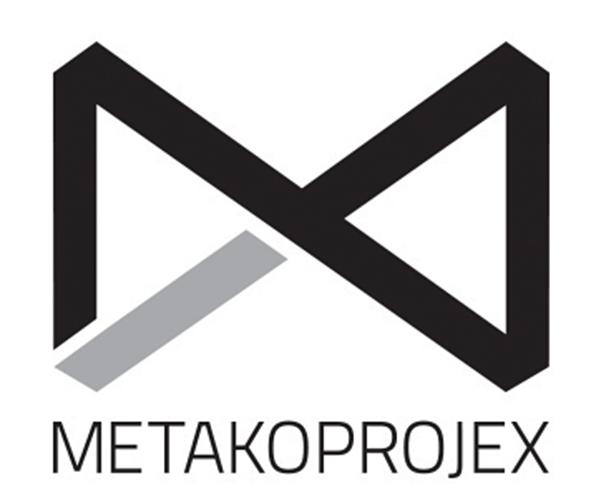 An architectural firm specialising in turnkey solutions for luxury homes focusing on emotive functional design.
Johann Koch, Founder & Partner
JK Designs is an architectural, interior and project management firm that offers its perfect stand and designing a beautiful home to managing the entire construction process and finishing it all off with the ideal piece of art to hang over your bed.
My love of architecture began when I was six years old. I strayed from typical drawings of a house with a yellow sun in the top corner. Instead, I would go to my family and ask them what they imagined their dream house would look like and I would draw up house plans for them, encapsulating their wish list. Since then this career has been a no-brainer, and made me one of the lucky few who always knew what their calling was.

The fuel that adds to the fire is my love of the arts and finding perfect harmony in the balance of elements and materials.

When looking for an architect, for me, the biggest thing is personality compatibility. You will be spending the next 18 to 36 months with that person, so if you have an architect who intimidates you or is disrespectful, it will be an unpleasant journey.

Your architect should become like a family member as well as your confidant in all decisions to be made throughout the project. Thus it is important to make sure that it is someone you want to have a coffee with and who you won't mind sending a funny WhatsApp to on a Saturday afternoon.

When we design a home for a client it must be an extension of their personality and their lifestyle. The flow and function are just as important as aesthetics and the first impression of the façade.

We spend a lot of time with our clients before the first line is drawn. We prefer to have meetings with them at their home where they walk us through its current pros and cons, understanding why and how they would prefer to do things differently, getting bucket loads of imagery and other information and trying to understand why they gave us that bit of information in the first place.

Architecture, like any art form, is psychology. It's our responsibility to design a home that will allow it to be an extension of the family who lives in it.

My definition of good design is any project that brings a tear to a client's eye when they realise their dream has become a reality. That the house you designed for them will become their home.

The best piece of advice I can offer when it comes to building your dream home is to have a realistic budget and timeframe. I don't know how many times I've had to break potential clients' hearts when they come into our office, like a kid on Christmas morning, thinking they can build their dream home in six months at a cost of R5 000p/m2. Unfortunately, there are companies in our industry that sell these "too good to be true" stories to clients who are so happy to hear it and often choose to ignore reality until it's too late. This is one of the biggest problems in our industry and I feel like the Grinch when I have to tell them the truth. Always be realistic with your budget and if possible add more to it for total peace of mind.
I am excited about the future of South African residential architecture. This country has a lot more appreciation for a daring design than many others. If you look at international websites or trends, they are often far more reserved and simplistic in comparison to what we do here. This keeps us on our toes and constantly pushing our creative boundaries to come up with new ideas.
Contact: 012 809 1517, info@jkdesigns.co.za, www.jkdesigns.co.za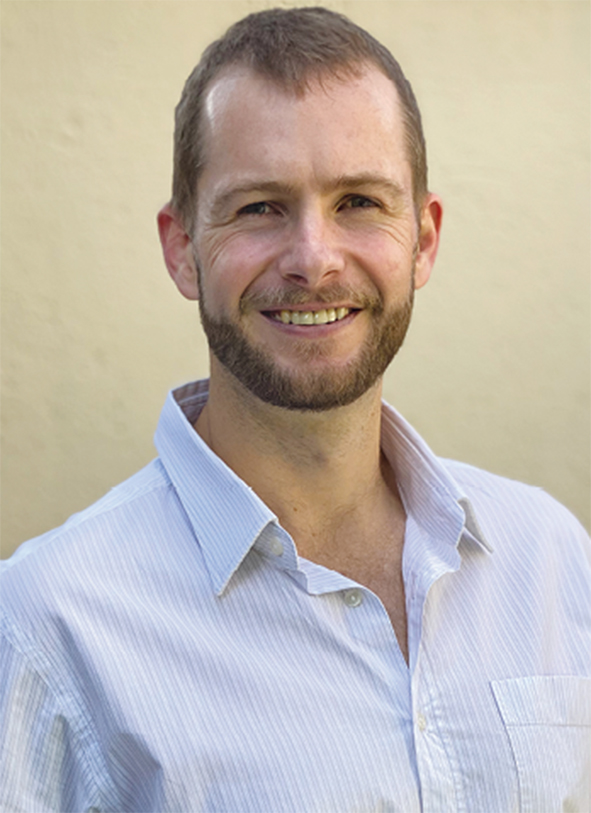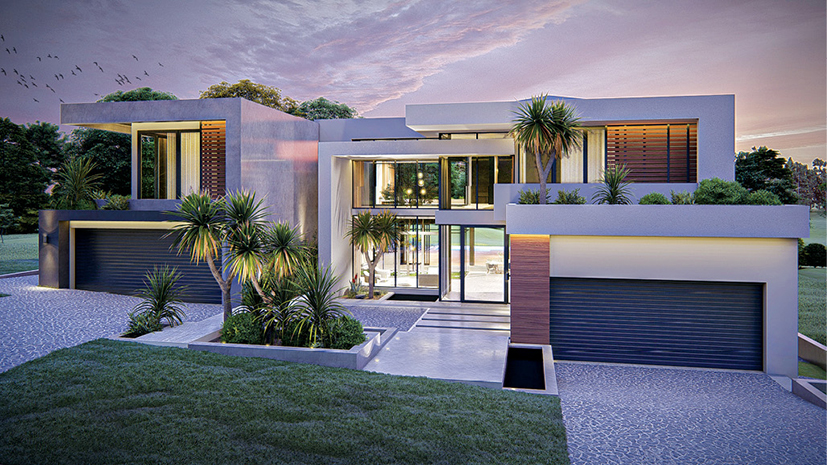 Specialists in bespoke and transcendent residential architecture.
Kevin Lloyd, Architect & Founding Partner and Peter Oravecz, Architect & Partner
Kevin Lloyd Architects is a specialised practice with local and international experience in projects of all sizes. Lloyd has visited over 40 countries, documenting culture, environment and architecture. This, along with Oravecz's hi-tech visualisation aids and unique approach to design trends, allows the firm to create buildings that form an extension of the client.
KL: The opportunity to create the structures in which we live and blend them into environments – historic, new, built and natural – has always inspired me and still does. I'm inspired to create buildings that talk of societies, cultures and people and how they are successfully used and appreciated.

PO: From a young age, I was fascinated with the emotions conjured by buildings, be it positive, negative or neutral. The pursuit of understanding this led me down the path of becoming an architect. All the variables of our everyday-life world – both tangible and intangible – interacting with our senses results in our feelings towards space and place and this is the fundamental driving factor in each design, even when designing within constraints.

KL: I have been an architect for 40 years with a career highlight as the principal architect for the Zimbali Lodge, Clubhouse and Estate guidelines.

PO: Over the past 17 years, my fundamental design philosophy has not changed, however through experience my approach to design has adapted to the times.

KL: Good design respects the site's setting, whether it's a natural or built environment, and preferably adds to it without dominating it.

PO: I define good design in one word: Appropriate. If something was done for the sake of doing, or without a legitimate reason for doing it, it is not appropriate and therefore not good.

KL: We advise the whole family to present us with their individual dreams in words and images for us to analyse the possibilities of achieving this. Then we can be honest if it is achievable and make it a reality together.

PO: The first piece of advice we offer to new clients is that simple does not necessarily mean easy or cheap.

KL: Look for an architect who understands your dream and how to make that dream a reality – not just in its design, but also in the documentation and management of the project as a whole.

PO: It's difficult to predict the future of South African architecture. However, with the economy moving in the direction that it is, residential architecture may take the form of either smaller homes, or more cost-effective and innovative design and construction.
Contact: www.klarchitects.co.za, FB: @klarchitects.co.za, IG: @kevinlloydarchitects, 083 283 0928 (Kevin), 076 449 4338 (Peter)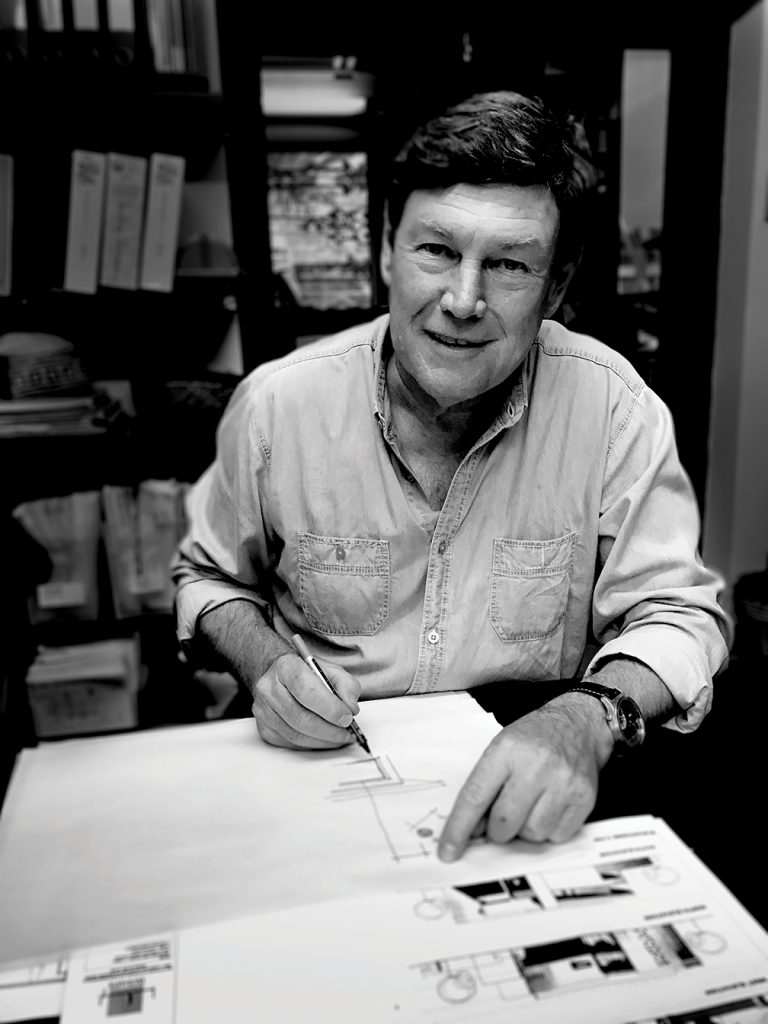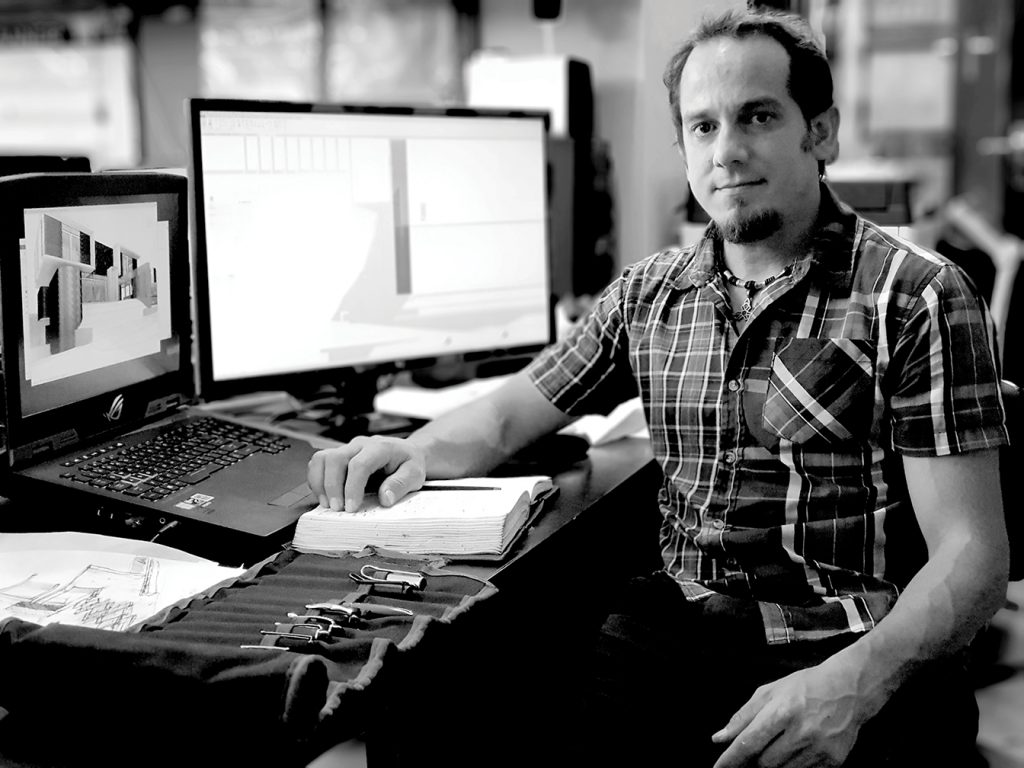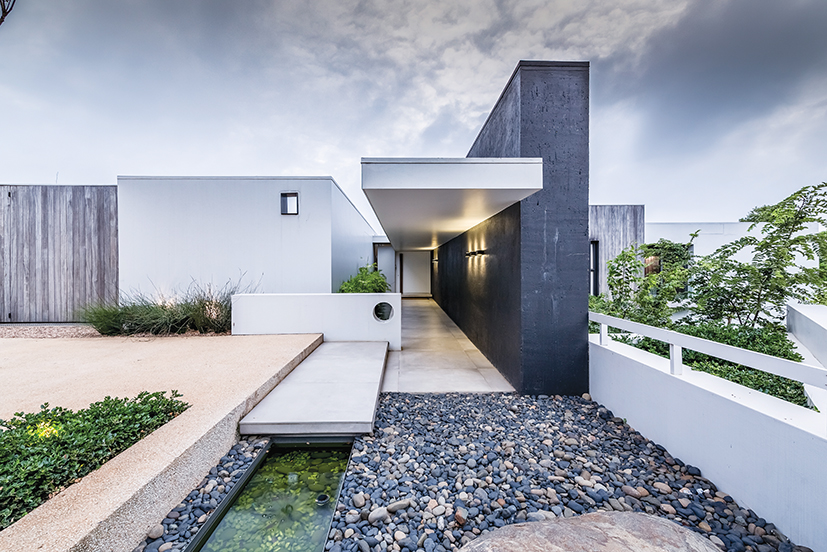 A turnkey architecture and construction company creating functional, cutting-edge homes.
Mutombo Kitenge, Director

Top Centre Properties Group aims to design and push the boundaries of what a smart, African contemporary home can be. The company designs homes to suit each client's unique persona and makes them fit into today's world of smart home ideas, always ready to adapt to change.
I was inspired to become an architect by my interest in creating the spaces people inhabit and spend their time in for different purposes, from home to work and leisure, and the intentional spatial ambience needed for each space.

I have been a practising architect for 13 years and in that time I can say my design philosophy has evolved a lot and continues to change with every project I complete. But the forms and shapes I use in my designs remain a constant and can be easily traced throughout my career.

For me, good design can be described as African contemporary. One where the African nature of the design is rooted in materiality and what reminds the home owner of their journey – in life past as well as what they'd love to achieve in the future.

I always suggest hiring an architect who will create a space for you that speaks to the way you live your life and makes a house feel like your home. The best person for you will be someone who makes it feel as though you designed your home yourself, exactly as you always dreamed.

The world is rapidly moving towards a smart future and our homes need to catch up with technological innovation in the industries that surround it. I predict our homes will become smarter, with kitchens made smaller as food delivery services become more popular and interactive seating rooms dedicated to smart devices.
Contact: 087 802 7863, info@tcpg.co.za, www.tcpg.co.za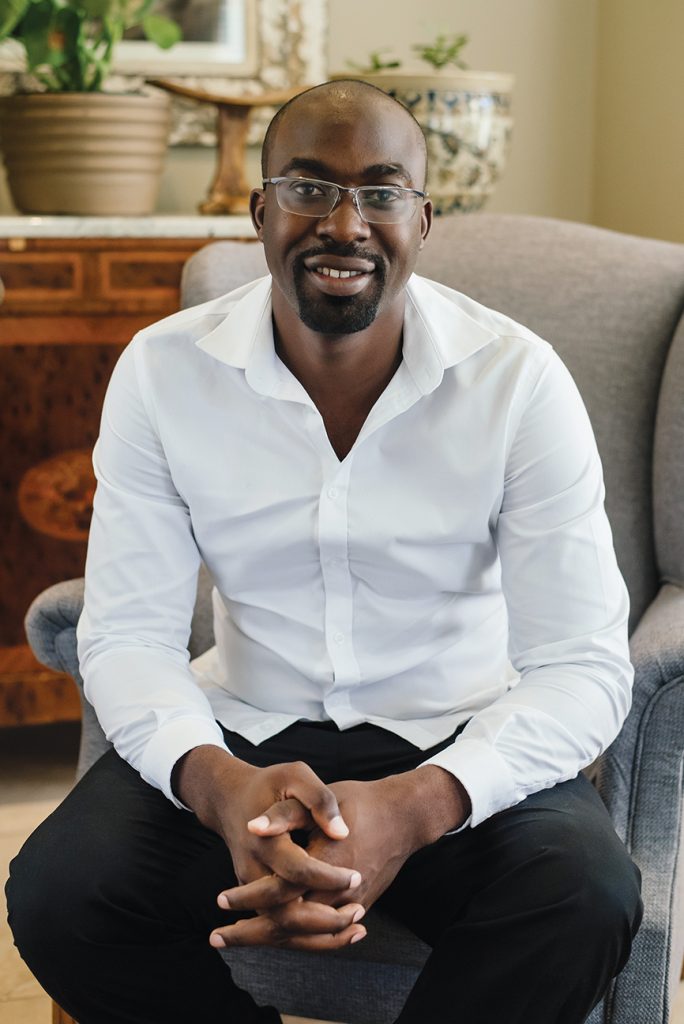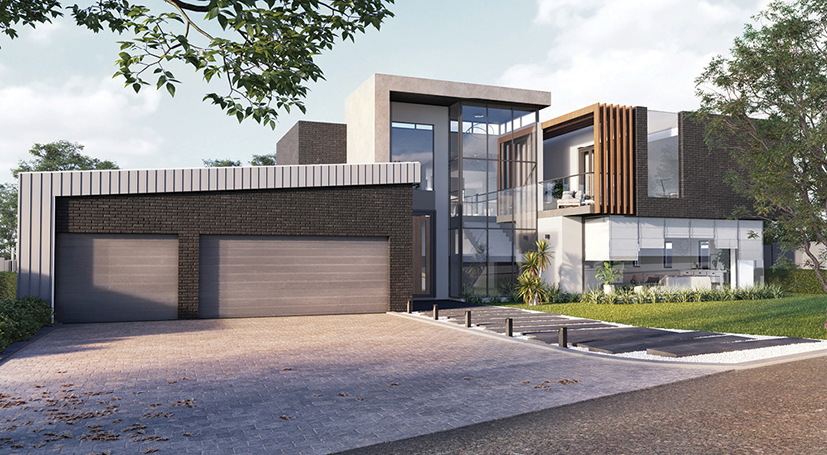 A creative design studio with a global reach that aspires to create what will inspire.
Qefathe Lerotholi, Founding Partner and Creative
Think Design Studio features a team of creatives whose skill sets embody great knowledge in architecture, design, graphics and urban planning with valuable years' worth of experience on their resumes. The company prefers its designs to be powerful, thought-provoking, visually engaging, intellectually elegant, timeless and to speak on behalf of the designer.
My father, a structural engineer, introduced me to the built industry at a very young age. My choice of architecture emanated from that exposure and the day I fully understood the built industry cycle of professions.

I have been in the industry for about 14 years. My schooling and the various firms I have worked for have contributed immensely valuable tools into what I call my "adaptive design philosophy".

With my understanding of history and the modern world, I always try to adapt to new trends as well as stay aware of the valuable principles encrypted in the history of architecture. Even more so now with the recent global pandemic causing a huge mind shift. A great void has been created and is forcing us all to think outside of our comfort zones to come up with a new set of rules and ideas.

As a company, we enjoy the process of tapping into a client's mindset. For our initial interaction, we would advise them to have thoroughly researched exactly what they would like as their dream home. This is integral to our design process as it helps us engage and be in complete harmony with a client's needs.

Smart is definitely the future. Adaptable, connected homes are here, but changes in scale and function will define the home of the (near) future. Efficiency will not only be found in the design of buildings but also in the products that are used in the construction of those buildings.
Contact: 062 342 8913, create@thinkdesignstudio.co.za, www.thinkdesignstudio.co.za