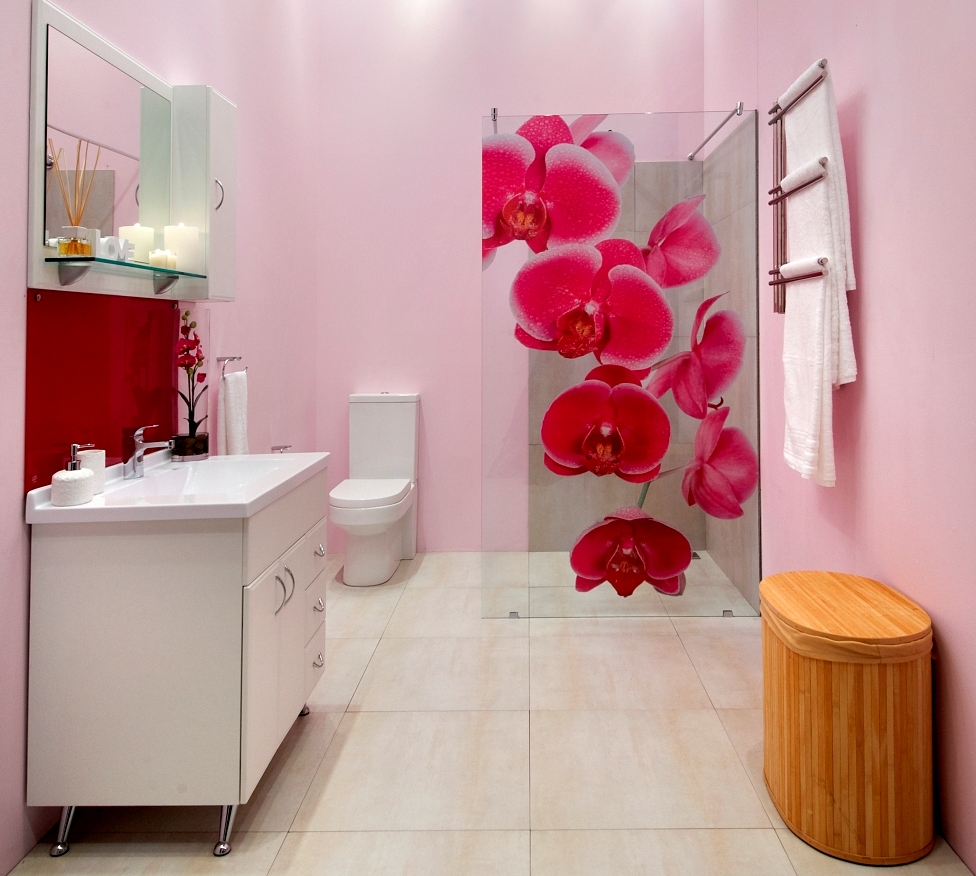 Whether you are planning a full bathroom renovation, or you just want to add a few stylish updates to this room, Saville Jacobson from Bathroom Bizarre provides an overview on what the best-dressed bathrooms will be wearing next year. Here is his forecast for the hottest bathroom trends for 2013:
1. Eco-friendly choices: Never before has there been such a rise in the demand for eco-friendly choices in the bathroom, says Saville: "Water-saving faucets and shower roses are incredibly popular as everyone is getting on board the 'green' train to do their bit to help conserve the earth's precious natural resources. The fact that these choices also save you money in the long run is an added benefit of course."
2. Colours of the future: Earthy, nature-inspired hues remain the order of the day – with whites, off-whites, beiges, browns and greys being the most popular colours in bathrooms today. However, Saville notes that vibrant colours, such as blues, greens, oranges or even bright pinks, are also being included in comparatively small quantities in otherwise neutral-coloured bathrooms: "Splashes of colour will add some excitement to the space. A popular way of adding colour is by including brightly coloured mosaic tiles as borders, tile splashbacks or shower floors, or by including printed glass shower screens, splashbacks or countertops into the design."
3. Streamlined design: As a general rule, homeowners are choosing modern over traditional styles, explains Saville: "Gone are the days of heavy, chunky mouldings and sanitaryware – today, simple, clean lines reign supreme. Within the modern design arena, transitional designs are trumping the über contemporary styles." He explains that transitional design is a modern classic look: "It is a mixture between contemporary and traditional – much simpler than traditional styles, but a little more elaborate than the contemporary."
4. The influence of nature: Nature is the number one inspiration for bathroom design today – not only is this reflected in the nature-inspired colour trends, and the drive for more eco-friendly products, but also in the actual aesthetics of bathroom design and the materials that are being used. Says Saville: "Stone countertops, such as granite, Quartz and composite stone have never been more popular. Wood is another exceptionally popular material – whether faux or solid, materials with a raw wood finish are being featured extensively in bathroom cabinetry and vanities, and as the flooring of choice. Faux wood ceramic tiles are a prime example of this trend – they look just like wood, but boast all the benefits of tile." He says that actual graphics from nature, featuring imagery such as shells, flowers, rocks or outdoor landscape scenes, are also making their way into modern bathrooms in the form of window dressings, towels, bath mats, shower curtains or printed glass shower screens or splashbacks.
5. Let the light in: Bathroom lighting has really started to make its impact felt, notes Jacobson: "No longer does bathroom lighting merely comprise plain and functional fixtures – today, bathroom lighting stands out as a feature in its own right. Ornate fittings, such as chandeliers or contemporary pendant fittings, have found their way into the bathroom and often stand pride of place to make a real statement."
6. Tiles take centre stage: Whether used on the floors, walls, as splashbacks or in shower enclosures – eye-catching tiles are taking centre stage in today's on-trend bathroom designs. Saville notes that large format tiles are increasingly popular, as are tiles that emulate other materials, such as wood, stone or even concrete. "Tiles with large graphic prints are also popular – often used to create a feature wall in the bathroom. Porcelain tiles remain the tile of choice for top-end bathrooms, while state-of-the-art printing techniques have allowed ceramic tiles to hold their own," he explains.
7. Space-saving cabinetry and vanities: As homeowners progressively look for more efficient use of space, cleverly designed, space-saving cabinetry is becoming a must-have in any modern bathroom. "Today's bathroom vanities and cabinetry serve the purpose of creating additional storage space, without having to increase the footprint of the room itself – a truly necessary feature, especially due to the fact that today's homes are becoming increasingly smaller. Floating vanities and cabinetry are by far the most popular choices in modern bathroom design – not only do they look sleek and elegant, but they also have the added benefit of making the room appear larger and allowing for under-cabinet lighting," says Saville.
8. Accentuated with accessories: They say the devil is in the detail, and this couldn't be a truer statement – no well-dressed bathroom that is worth its salt would be truly complete without featuring a beautifully designed set of matching bathroom accessories, notes Saville: "The design of bathroom accessories has come a long way – today, items such as soap holders, bathroom shelving, towel racks, robe hooks and toilet roll and toilet brush holders have become beautifully designed collections that can really add to the integrity of the bathroom design."
9. A spa-like experience: The quest to emulate spa-like luxury in residential bathrooms has never been stronger. What was considered as five-star luxury in the past, has now become commonplace and expected, notes Saville: "Lavish installations, such as heated towel rails, underfloor heating, waterproof speakers that streamline music into the room, ambience lighting present in products such as colour-changing LED-lit shower heads, and oversized spa-like shower enclosures, complete with an oversized showerhead and body jets, have become commonplace in today's luxury bathrooms. A modern bathroom is just not complete without these added little luxuries."
10. Art in the bathroom: Due to the hot, wet and steamy conditions inherent in the bathroom, these spaces have traditionally remained visually sterile spaces. However, today, more and more homeowners are looking for ways to inject a bit of excitement and individuality into their bathroom designs by including some graphics into the mix. Saville explains that this can be safely added by the inclusion of beautifully printed tiles or printed glass screens, as both these items are waterproof and can withstand the often harsh bathroom conditions. "Eye-catching graphics can really add to a bathroom's appeal, allowing its owners to express their own individual sense of style and setting the bathroom apart from the more common designs," he concludes.