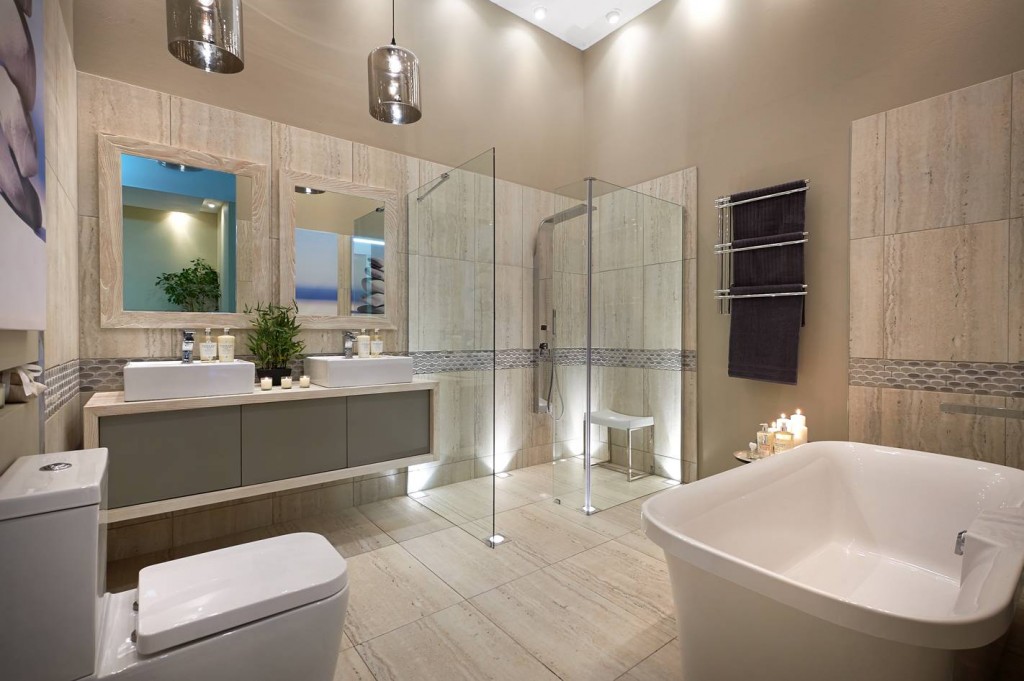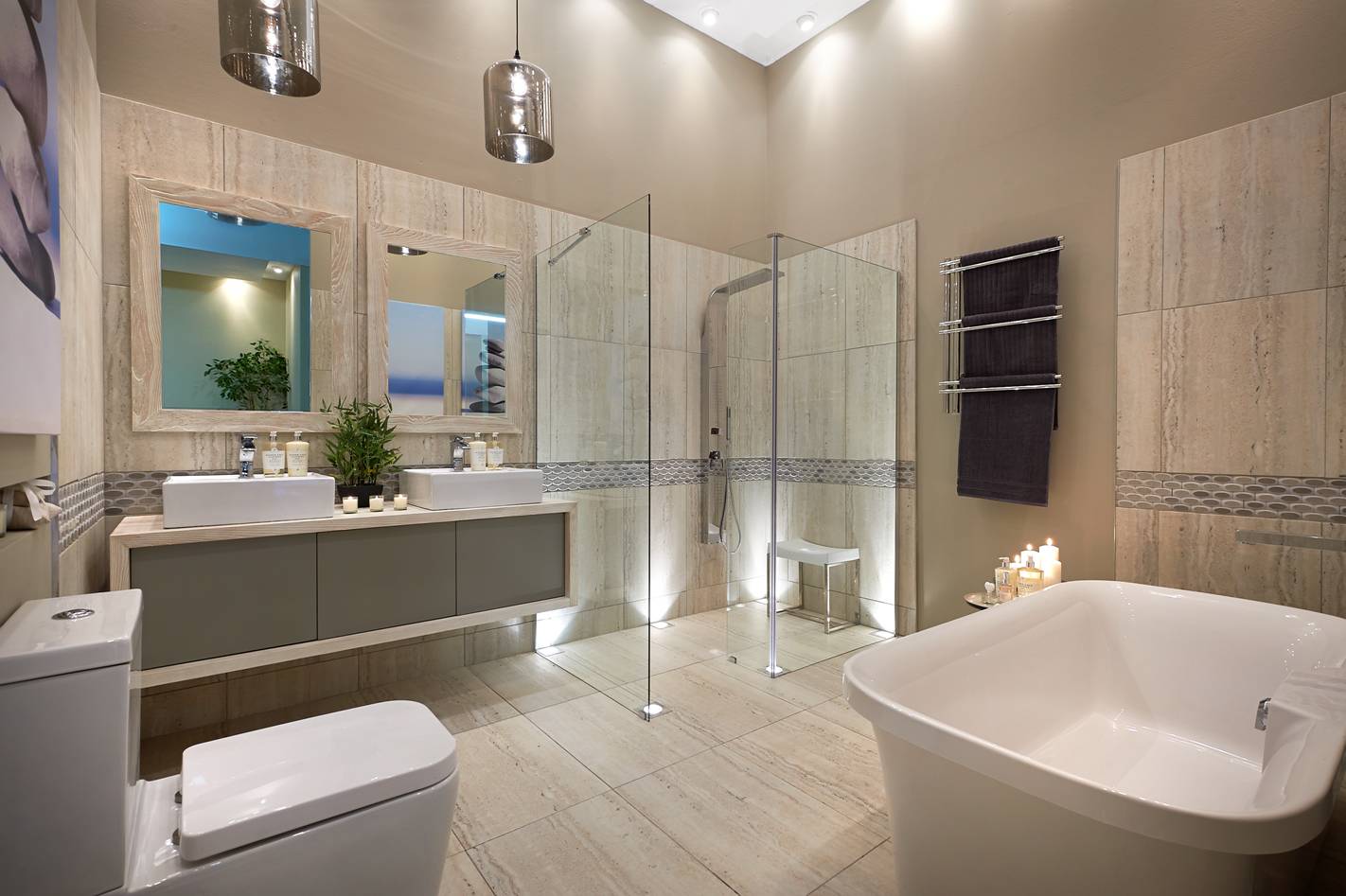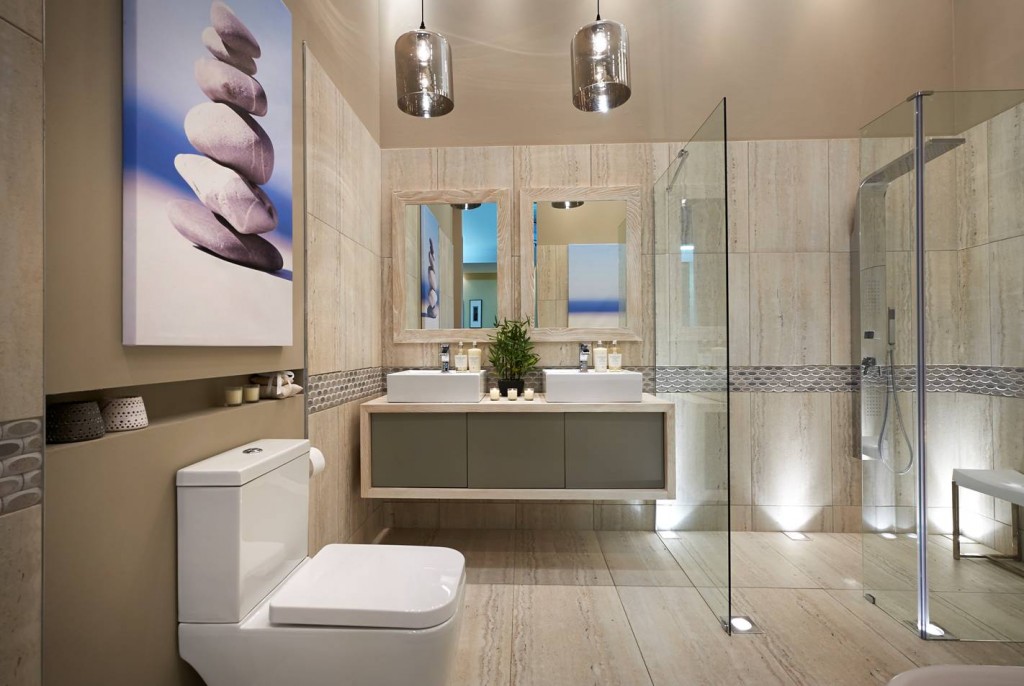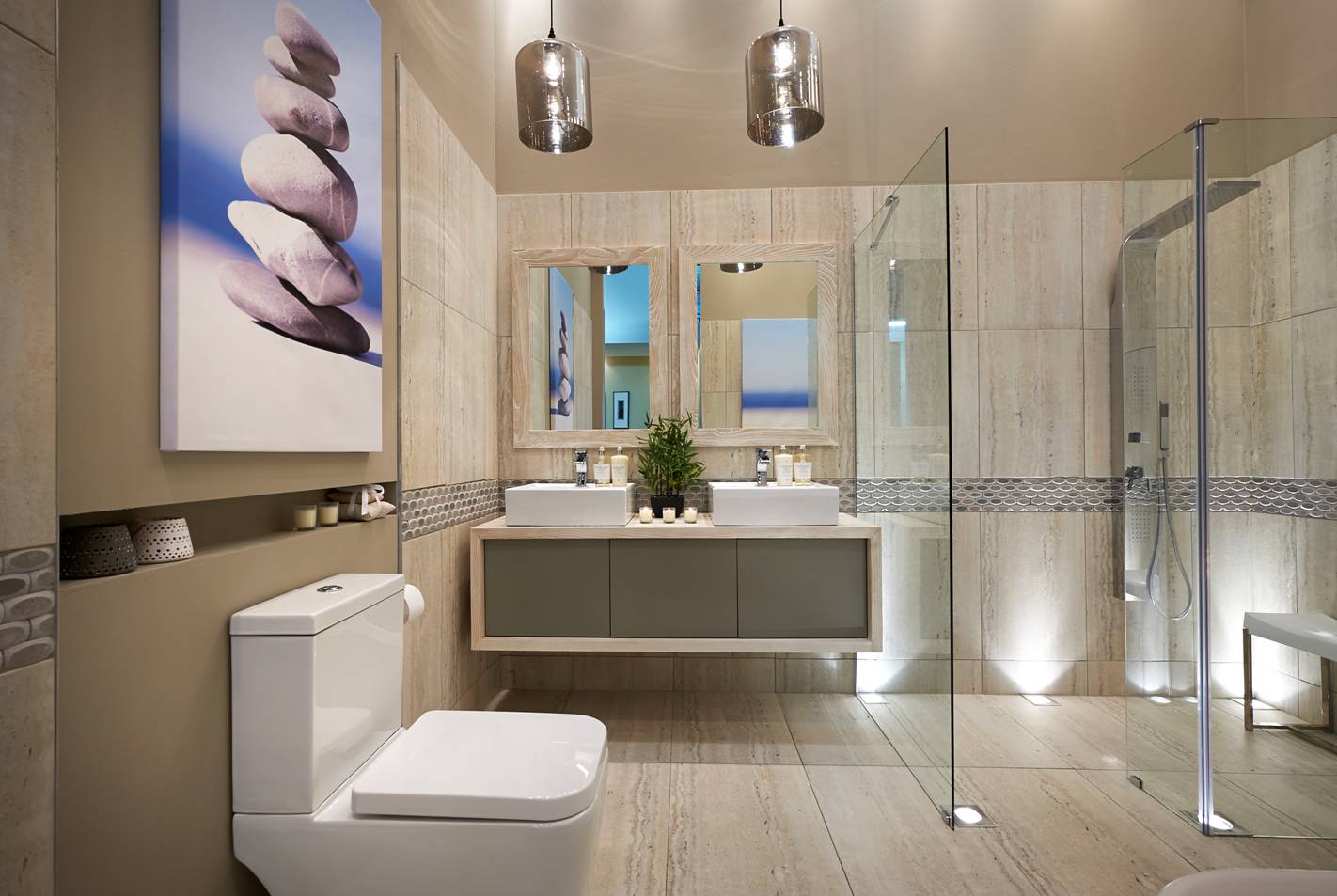 Whether the whole family shares one bathroom, or its just the kids who share it, if you are sick and tired of tripping over one another, then a bathroom remodel is in order. Says Jasmin Kraneveldt from Bathroom Bizarre: "A well designed bathroom can really ease the pain of having to share this space with siblings and other family members."
Layout
The best way to design the optimum layout for your family bathroom is to make note of everyone who uses it – from mom and dad, through to teenagers and toddlers – and make a note of how they each use the room. Then you can use this information to ensure that the layout accommodates everybody's needs. It is also a good idea to make a note of what is wrong with your existing bathroom – does it feel cramped, is there enough storage, is counter space limited, is the mirror too small, are there spaces or sanitaryware that is not used at all – all these factors will help to ensure that the new bathroom design will offer solutions to all these problems.
Storage
Adequate storage is pivotal to the success of any family bathroom – it is absolutely essential that there is enough storage for the number of people using the bathroom. Remember that there is no such thing as too much storage space – plan to include enough cabinets and drawers for toiletries, bulk items, bath toys and plenty of towels. Ensure that there is a specific storage space for all necessary cleaning detergents, and if you have small children in your home, it is important that this space can be securely locked up. Another consideration is to make a space for a hamper or laundry basket, so that dirty clothes and towels can be thrown directly into the basket and not end up on the floor.
Sanitaryware choices
It is important to give the choice of sanitaryware lots of consideration – not only must you be sure to choose items that will be used, but it is also essential to choose sanitaryware that is durable, easy to clean, safe around children, and that it looks good too. Here are a few tips to keep in mind when choosing the sanitaryware for your family bathroom:
• A bath is a must-have for families with small children – for family bathrooms, built-in baths are best, as they are easier for small children and the elderly to get in and out of compared to free-standing baths.
• Choose water efficient faucets where possible to save water and money in the long run.
• Wall-hung toilets with built-in cisterns are a good choice, as they create a sense of added spaciousness, as well as making the floor below easier to clean.
• Be sure to choose basins, baths and toilets that drain well – avoid models with flat bottoms and sharp corners.
• Modern vessel sinks may look beautiful, but they often present more surface area to clean – opt for sinks that are easiest to clean and boast a stable design.
• A double vanity is a must-have in any family bathroom.
• If space permits, it is a good idea to include both a shower and a bath for optimum appeal to all members of the family.
Walls and floors
Tiles are by far the best choice for floor and wall coverings in the family bathroom – they are durable, easy to wipe clean and they look good. Be sure to choose floor tiles with slip-resistant qualities. If your family bathroom is medium to large in size, it is always advisable to choose large format tiles, as they add a sense of spaciousness to the room.
Accessories
Everyone has heard the saying, "the devil is in the detail", and this is particularly true when it comes to bathroom accessories. Although the focus of any family bathroom is on functionality, it's the accessories that can really add to both the practicality and the beauty of the space. For example, heated towel rails are a must-have – they provide sufficient hanging space for a number of towels and they dry the towels so that they won't have to be washed as often. Including a robe hook for each member of the family is another good idea. Also, an oversized mirror is another family bathroom essential – try and mount it as low as possible, so that smaller children can also use it.
 Materials
With regards to family bathrooms – all materials used in this space should be selected for their durability and ease of cleaning. For example – it is a bad idea to put expensive wooden flooring into a family bathroom, but you can include faux wood porcelain tiles instead.
Add some style
Even though a family bathroom needs to target efficiency and practicality – this doesn't mean that you have to sacrifice on style. Whether contemporary or more traditional, try and choose a timeless style that won't date. Also, when choosing a style, try and keep it as gender- and age-neutral as possible – avoid styles that are too feminine or masculine, and for added longevity, it is advisable not to choose a theme that is too naïve or too grown-up either.