The good news for home owners, property investors and potential buyers is that the South African Reserve Bank has once again left interest rates unchanged. Andrea Tucker, director of MortgageMe, says historically low interest rates coupled with pent-up demand over the country's COVID-19-related lockdown means first-time buyers looking to gain a foothold in the property ladder are especially spoilt for choice.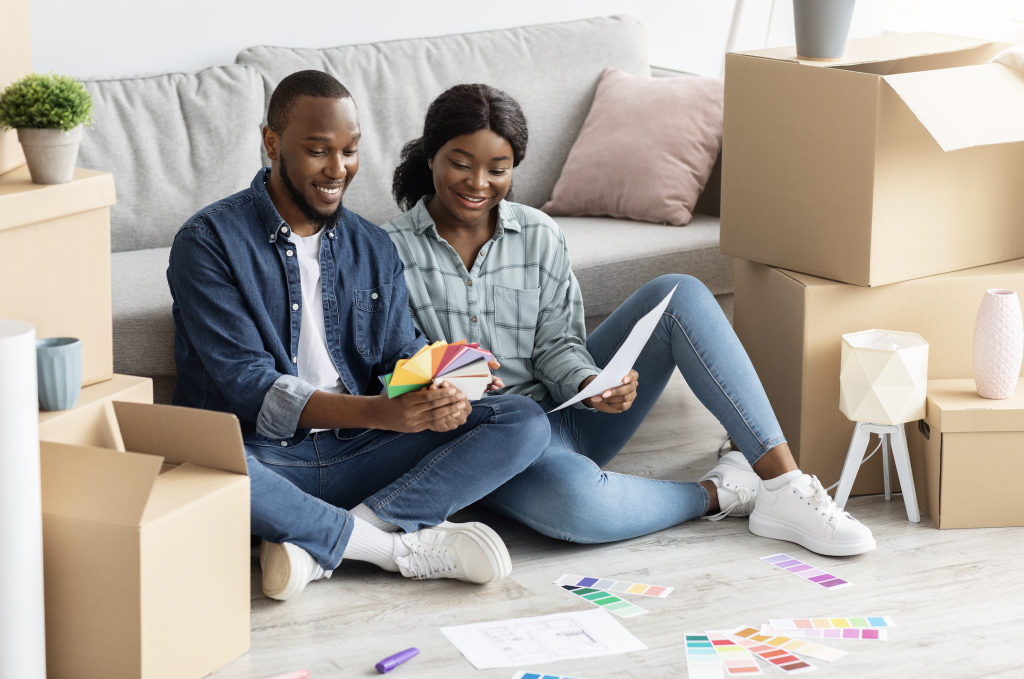 "While there are bargains aplenty out there, some properties need a little (or a lot) of TLC before they become a Pinterest-worthy dream home. Renovations are exciting and daunting in equal measure and it's essential that first-time buyers have an excellent handle on their finances before committing to extensive refurbishments that could run over time and budget," says Tucker.
Recent renovators with first-hand experience share their top tips for avoiding unnecessary problems, costs and headaches that usually come along with bricks, dust, building contractors and paint samples.

Choose your contractors wisely

Get more references than you think you need before making a final decision on a contractor. Local social media groups offer a wealth of information and recommendations on reputable service providers. Other online resources like Kandua rate service providers according to ratings given by customers.

Ask questions, manage your expectations

It pays to remember there are no stupid questions when you're parting with your hard-earned cash. Make sure you understand and agree on your contractors' scope of work, terms and conditions and each and every cost involved before signing on the dotted line.

Go green

Go green as far as possible. Get a plumber to put your geysers on timers and install geyser blankets. Consider investing in roof insulation and replace old lightbulbs with energy-efficient alternatives.

Document everything

Documenting absolutely everything is a universal bit of advice you won't regret taking, whether it is the name of the tile you choose, paint colours per room, window measurements and room dimensions. Doing this means you can touch up paint, replace a broken tile or buy a new piece of furniture with peace of mind.

Ask an expert

Leave some decisions to the experts. Not sure what colour and shade of paint to use in which room? Enlist the help of a paint consultant who can advise on what tones work together, how many litres you need and how much you can expect to spend. If making a decision causes you anxiety, find an expert to help you.

Don't underestimate costs

Estimates vary but the general rule of thumb is to add 20% on top of all current costs to give you some breathing room in case of unexpected expenses. If you're lucky and you don't need to spend this, you have some budget to spend on décor!

Don't rush the décor

As tempting as it may to be splurge on soft furnishings like curtains, linen, throws and wall art, don't rush the process. Live with the room for a little while first and spend later. This gives you time to bargain-hunt too.

Get online but don't stay there too long

The internet is full of advice and inspiration, so don't be afraid to use it. Apps allow you to create sketches and visualise changes before making you decide to bash down that wall. Beware of comparing your home (and budget) to polished influencer accounts on Instagram and embrace and celebrate your unique style without any unnecessary filters.
Don't make too many changes along the way

Avoid this by giving yourself plenty of time to plan. Think about where you will place lights, plug fixtures and built-in cupboards. Scope changes increase the cost of a renovation and can set you back weeks. You will be happy in the long run making some of these changes, but the time and cost in the short term may make you think twice.
Visit www.mortgageme.co.za