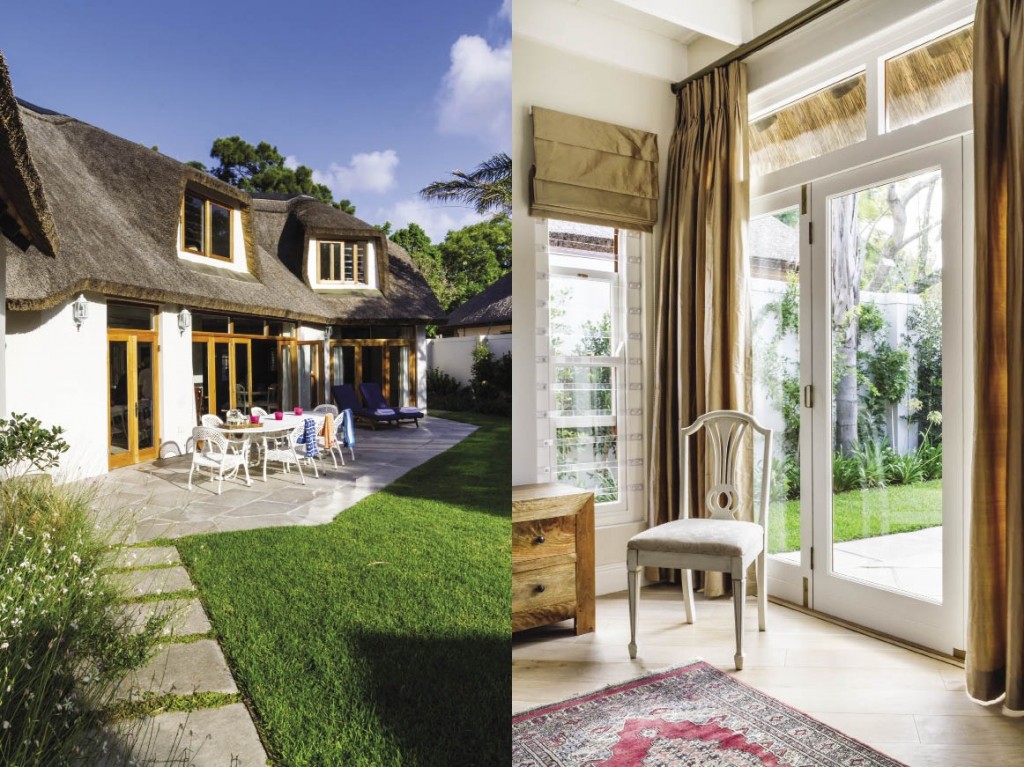 By Heidi Olivier, Project Consultant & Property Coordinator Debbie Zeelie, Photography Keith Quixley
With its dark interior, narrow staircase and many unnecessary little rooms, this home needed a total makeover. Wendy Holmes of Living Design was brought in to perform magic.
Specialising in house renovations and the creation of beautiful homes, especially from old and ordinary houses, Living Design redesigned the entire house and also acted as project manager, from start to finish.
"Our house was very dark inside when we purchased it. Our goal was to use the space effectively, as there were many little rooms jutting out everywhere and we had an extremely narrow staircase, which was quite difficult to master," the home owner explains.
The idea was to redesign the space so that the stagnant energy was reinvented to be able to flow through the living space, creating openness and light.
The home owners knew what they were looking for: a cottage feel. "We had a rough idea of giving the home a French rural finishing, and employed a professional to work with the interior."
With the thatch roof and wooden door frames, the proud owners achieved just that. The clean lines of the garden and family swimming pool add to the comfort and homely, cottage atmosphere. "It was a stressful, tedious time in our lives, but worth all the effort," the home owner says.