Kitting out your bathroom is the best part of the remodelling process, turning it from drab to fab – as the saying goes. Consider these 10 luxurious essentials for some trendy flair.
1. Walls that talk
We're crushing over this latest innovation from Continua – printed designs on large-format porcelain slabs. Continua's Design your Slabs range by Maxfine is an innovative way to personalise your living areas. The range offers endless possibilities of printing any image or design on large porcelain slabs. This is a technological revolution in the world of design and is a durable alternative for wallpaper especially in bathrooms. www.continua.co.za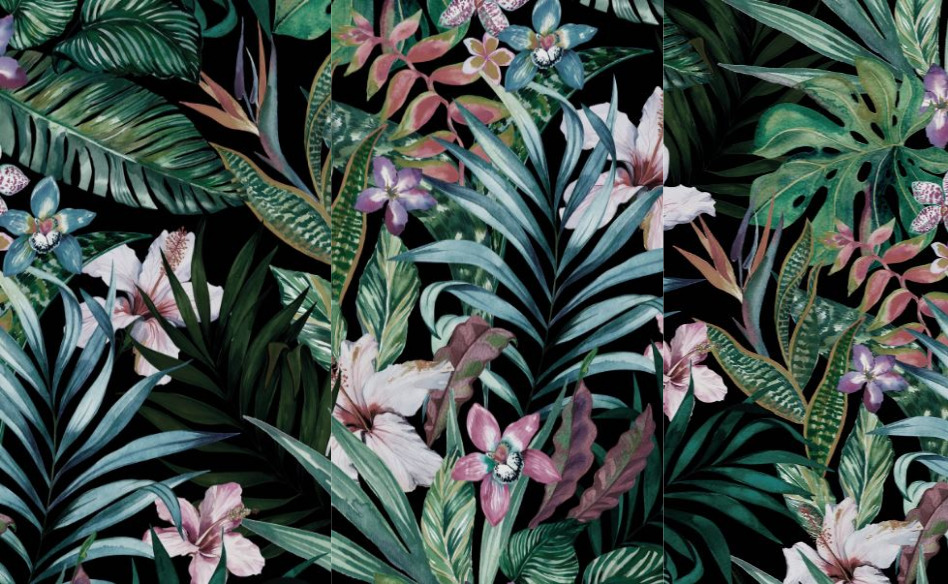 2. Gorgeous geometrics
Trending in all spheres of design, geometric patterns and shapes have made a well-deserved comeback. We can't deny our love for this return and think it's quite applicable when used in a bathroom design. Bring this trend home with WOMAG's Carrara White Hexagon Mosaic. www.womag.co.za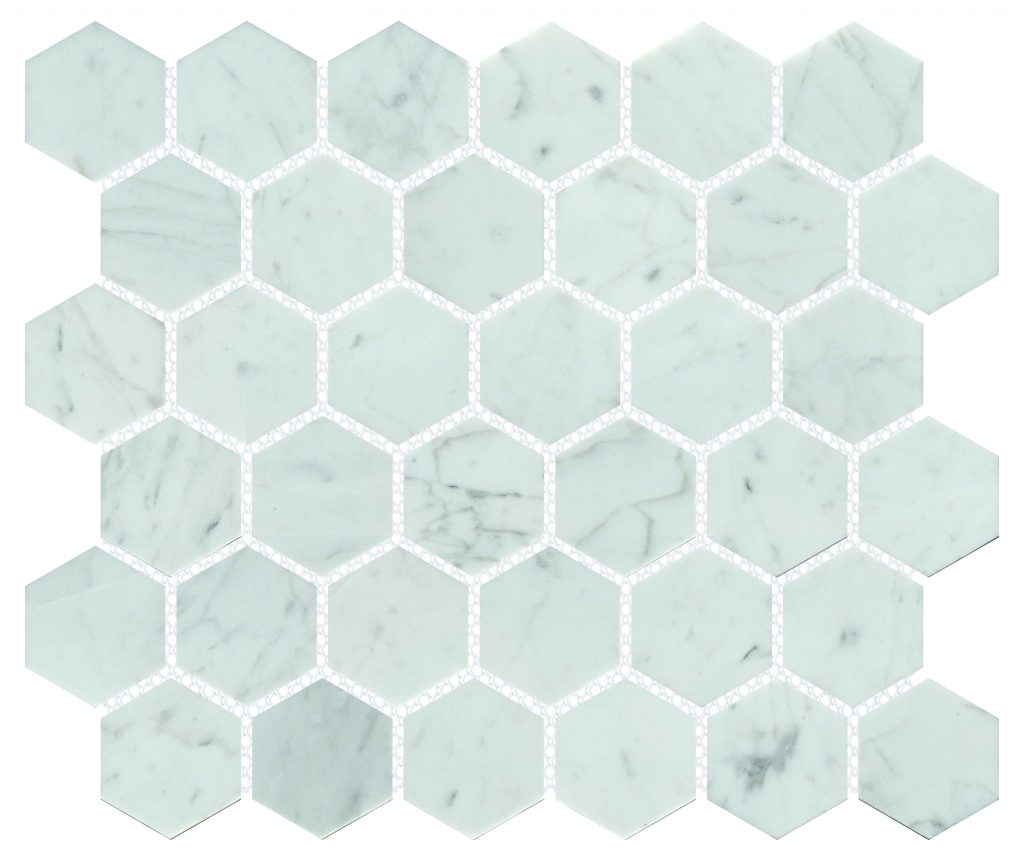 3. Bold in black
Making bathroom design sexier, black is taking off and giving a simple bathroom cutting-edge appeal. From mixers to accessories, you can find a range of products in black-coloured finishes (including brushed bronze and rose gold) at Bathroom Butler. www.bathroombutler.com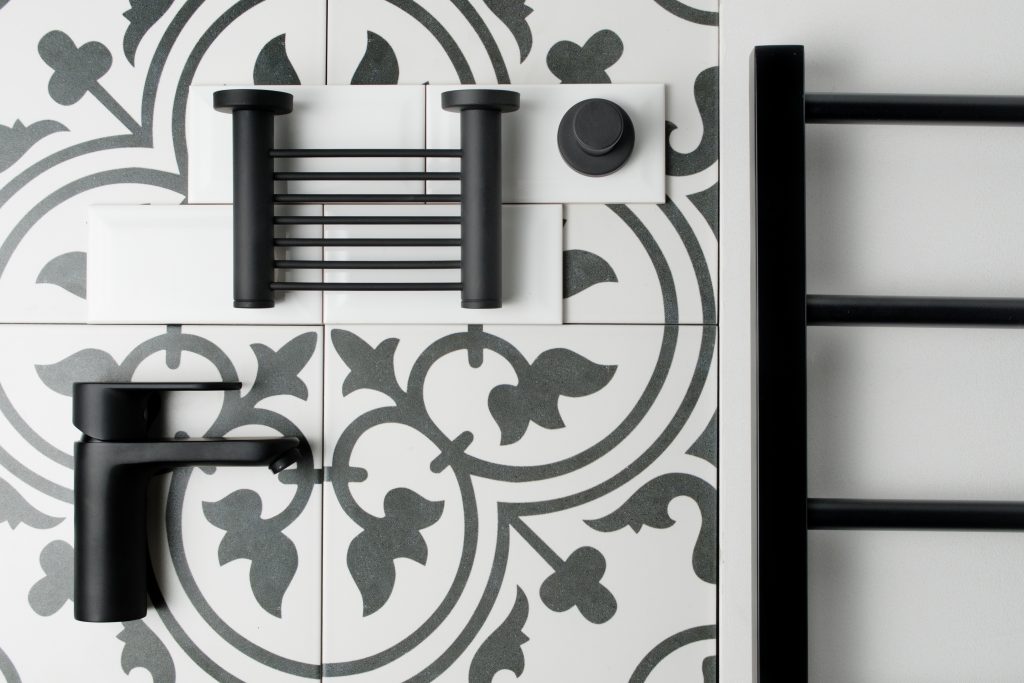 4. The fresh feels
Reed diffusers are a popular choice in keeping a bathroom smelling fresh. Biggie Best's Classic range of two fragrances are available in reed diffusers and room sprays. It makes for the perfect personal touch to a guest bathroom or just a nice-to-have in your own. www.biggiebest.co.za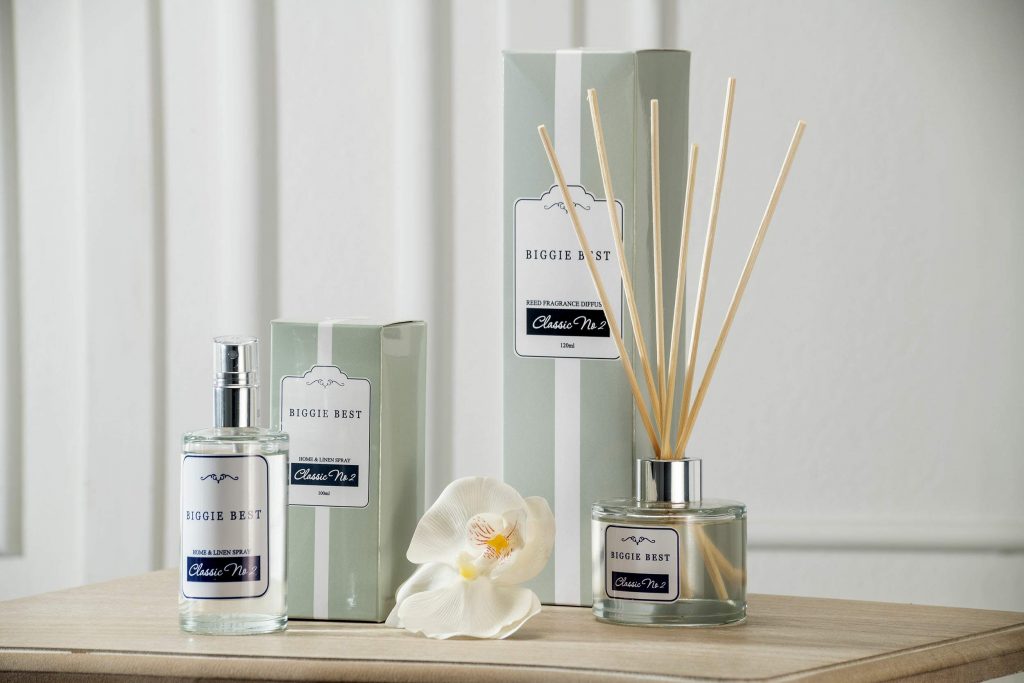 5. Mirror, mirror
An essential for every bathroom, be it your powder room or your main en suite, mirrors are great design tools. From reflecting light or adding personality/décor to creating the illusion of spaciousness, mirrors offer a lot to a space. In keeping with striking geometrics, this large Geometric mirror from Copperleaf Studio is a glamourous touch that every bathroom needs. www.copperleafstudio.co.za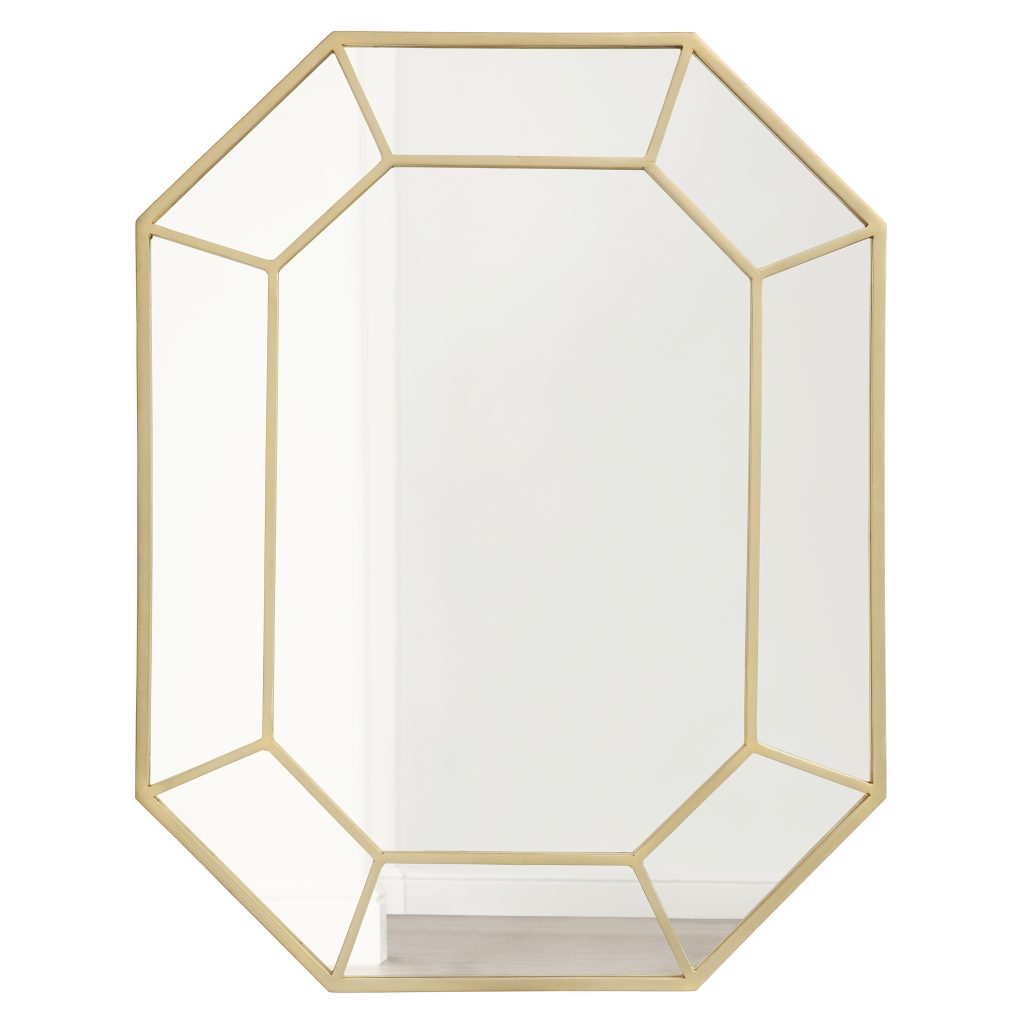 6. A call for classic
No matter the space, a set of towels in neutral tones is always welcome. Soft to touch, the Ribbed Towel range (available in varying colours and sizes: face cloth, hand towel, bath towel, guest towel and bath sheet) from Woolworths is made from 100% pure cotton. www.woolworths.co.za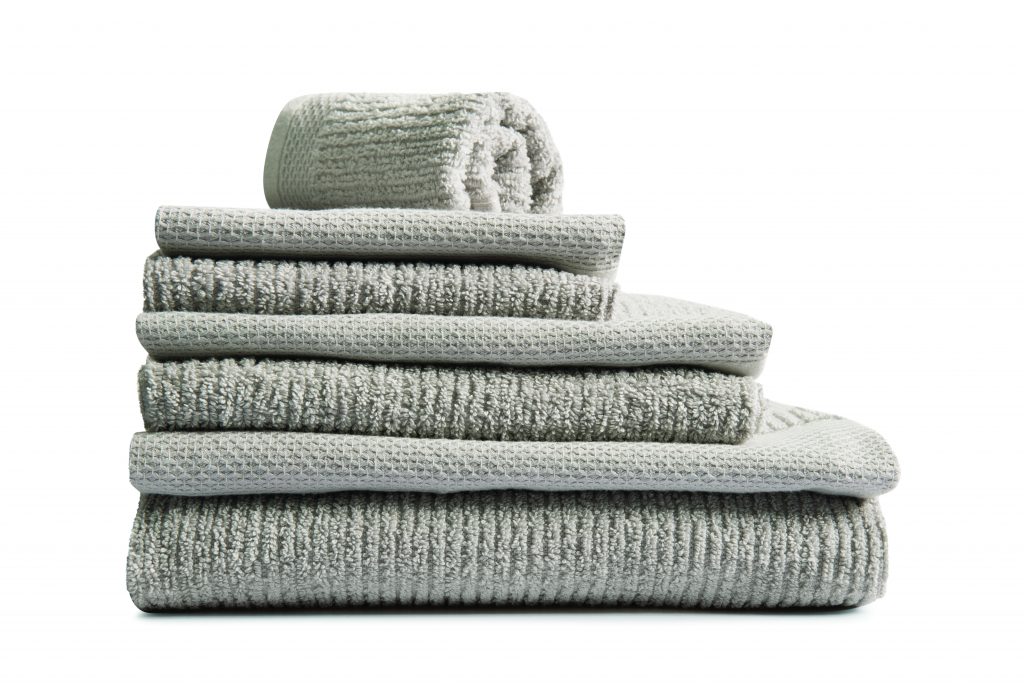 7. Heated matters
It's debatable, but not for us – we love the comfort of a warm, dry towel after a hot shower… don't you? And this is the very reason a heated towel rail is a must and should be considered when remodelling a bathroom. If space allows, the Ladder Rail from Jeeves Heated Towel Rails is definitely worth considering, adding a design-savvy touch with minimal effort. www.jeeves.co.za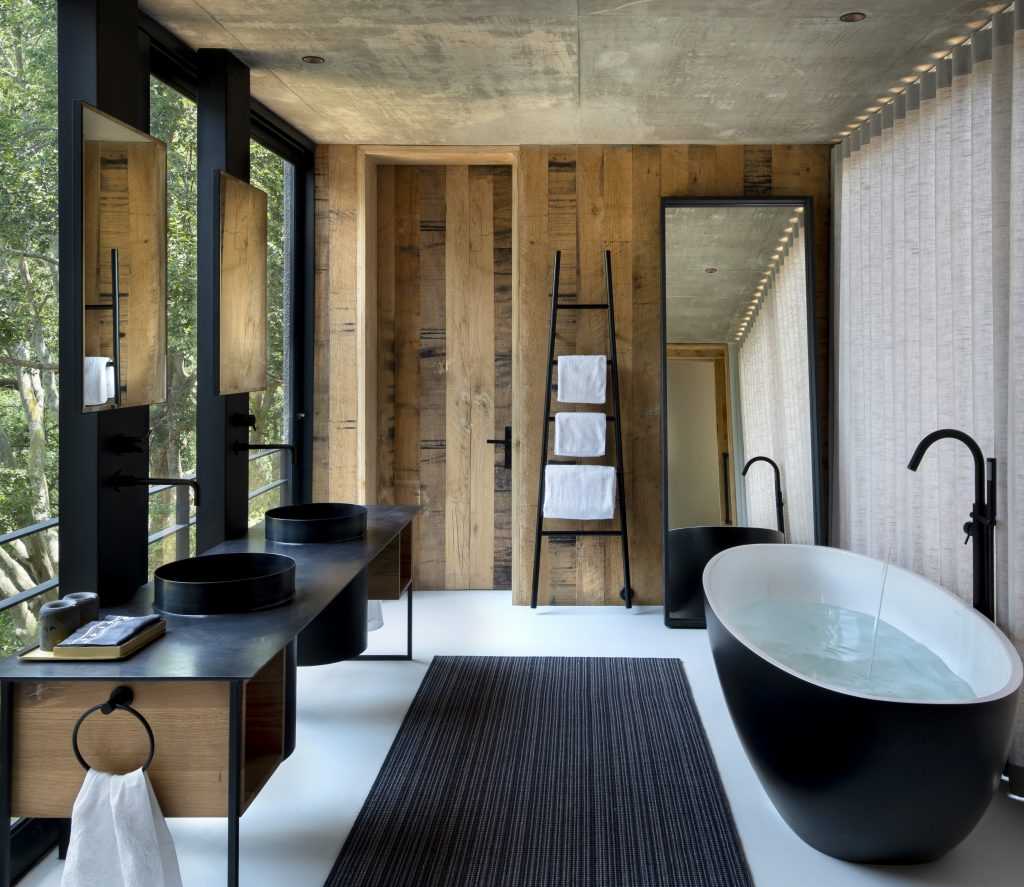 8. A snug fit
Keep your bathroom counters looking sleek with this natural Green & Brass Soap Stone Soap Dish from Bespoke Home. Its concave centre ensures your soap remains in place. www.bespokehome.co.za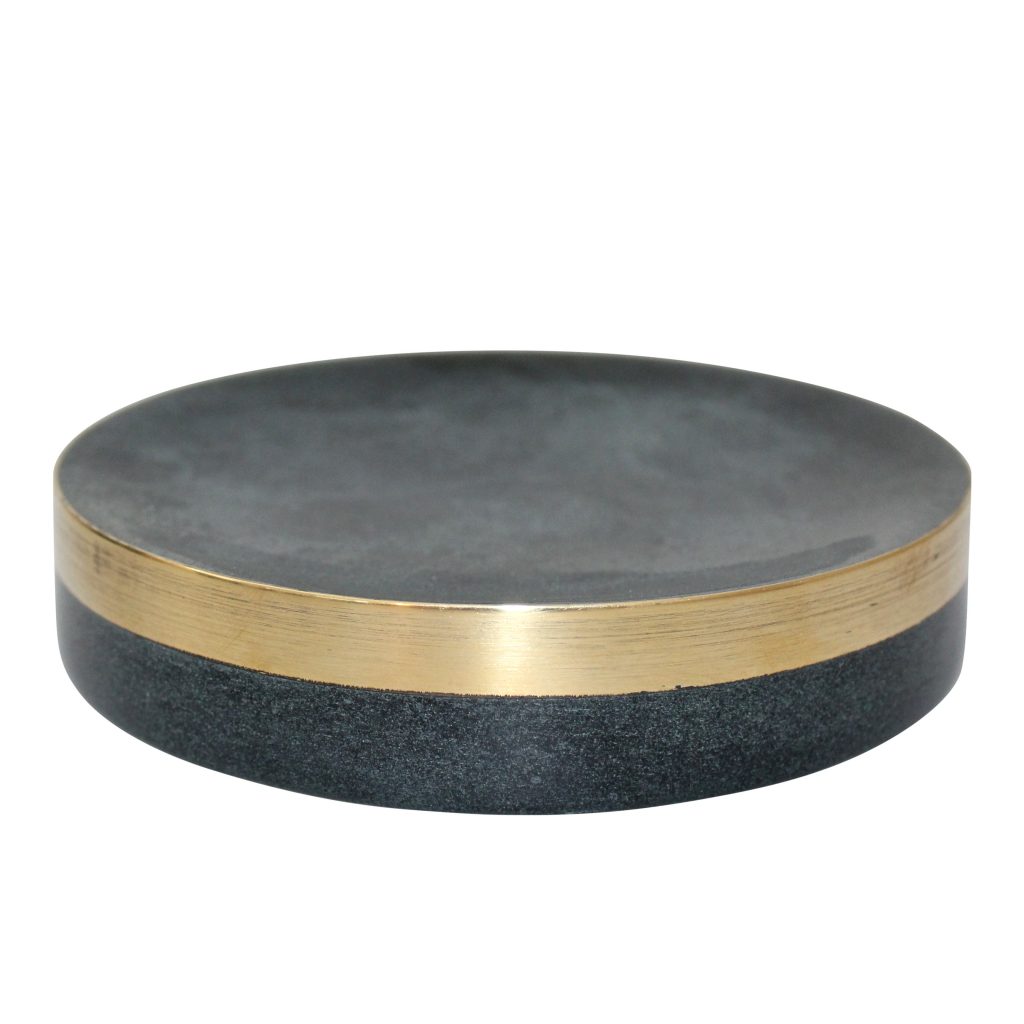 9. Looking chunky?
Luxury is often found in the smallest details. And we've found this thick, chunky hand-knitted bath mat that will make a wonderful addition to your collection. Made locally from 100% recycled cotton yarn, this Amelia Jackson Chunky Knit Bath Mat from Yuppiechef.com is a delight and a blissful underfoot experience. www.yuppiechef.com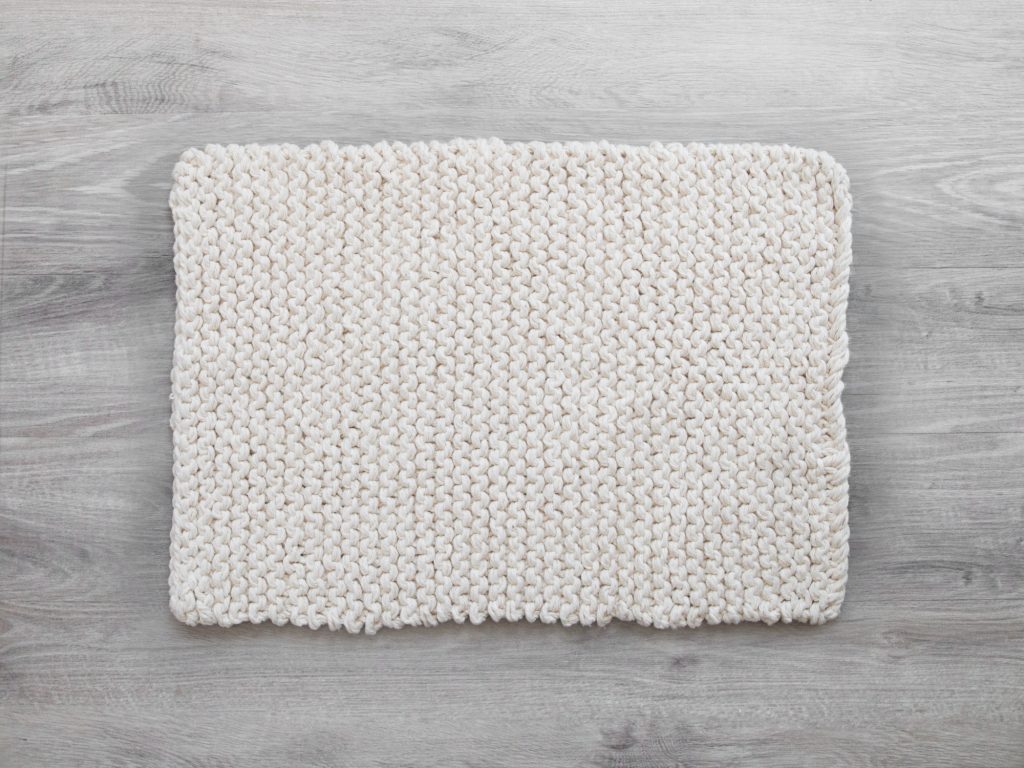 10. Basket case
Store your hand towels or a leafy green plant in this beautiful, natural Water Hyacinth Basket (available in medium and large) from Woolworths. www.woolworths.co.za