Tiling an entire space with a single pattern or colour, regardless of size, could limit the overall appeal and character of your home. So a hybrid solution may be something to consider. Decobella shares different ways to put together tile combos, and the visual benefits.
Hexagon tiles on floors/subway tiles on walls
Using the humble metro subway tile as a complement to the hexagon floor tile creates a gorgeous contrast in shape, texture, finish and colour. Furthermore, the hexagons are used as raised skirting, creating a seamless wraparound flowing into the vertical subway stacks.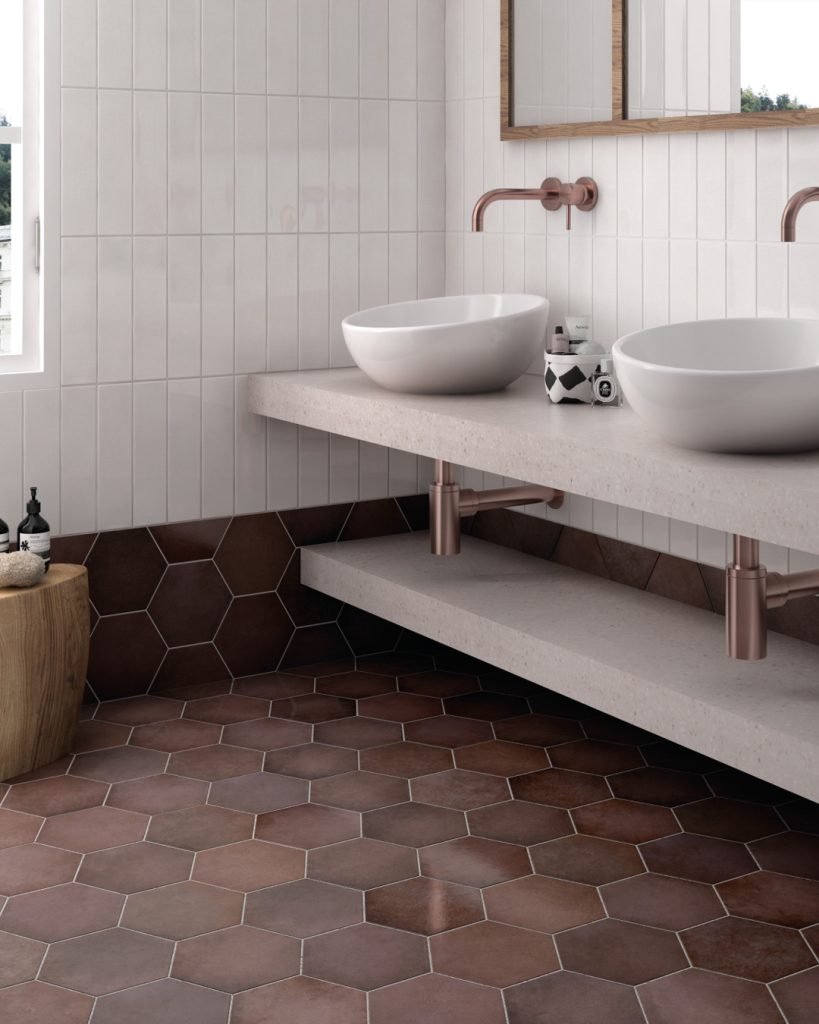 Patterned tiles on floors/small décor tiles on walls
Tile patterns on the floor with small décor tiles on the wall have always been popular. In this kitchen, the gloss texture and colour are perfectly paired with the colour of the kitchen cabinets, which has a contrast in texture but is identical in hue. The focus in these rooms is on subtlety and neutrality.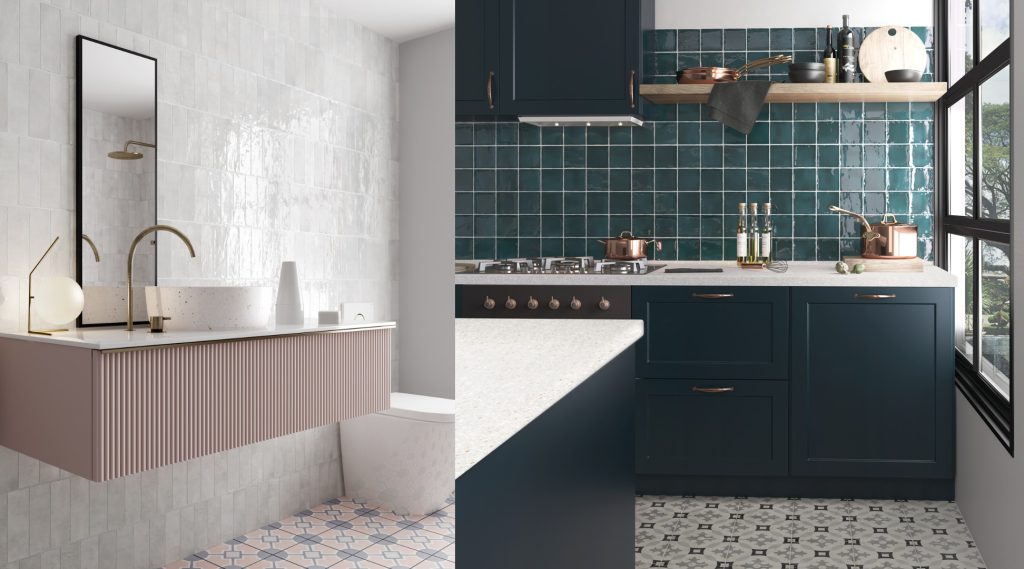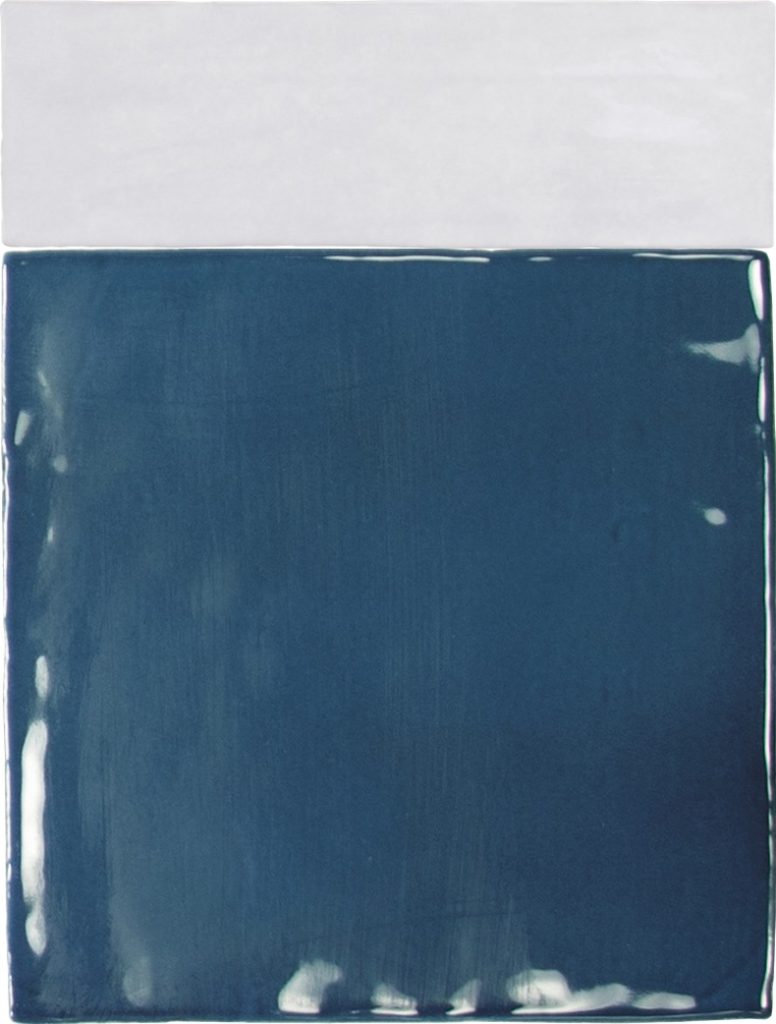 Matt and gloss subway tiles
As opposed to a feature wall with only one finish, matt and gloss subway tiles create a different look and feel. Using this technique is excellent when your colour palette is limited or when colour is the only option you have. Design elements such as contrast and unity can be achieved using matt and gloss. An ideal example of unity in design is to mix matt and gloss variations in the same hue, creating a harmonious flow in the room.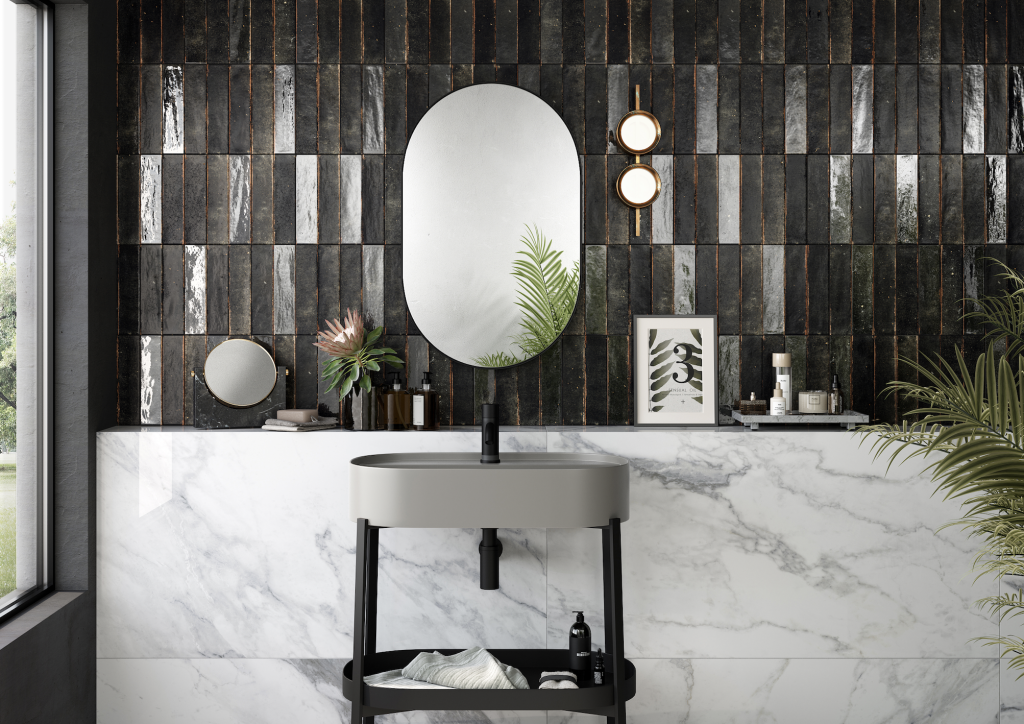 Same tile, different colours
Using the same tile in different colours on the same or adjacent walls is a great way to add interest to a space. In this bathroom, a contrasting green separates the en suite bathroom and flows harmoniously through to the black Nero tiles in the bathroom.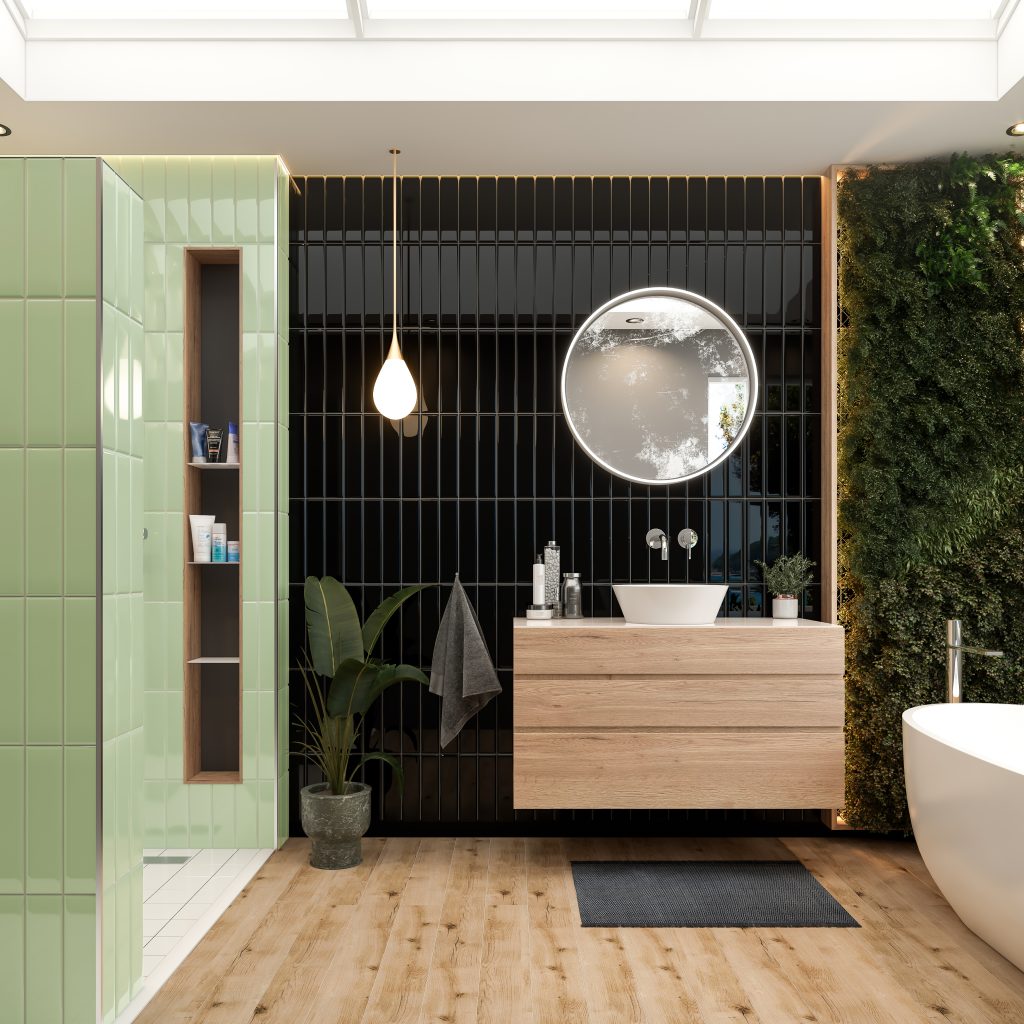 Same collection, different colours and textures
The Amazonia porcelain tile collection consists of four colour schemes, each including sub-colour schemes or textures. Amazonia Terracotta Plain has been combined with Amazonia Terracotta Tropic in this space. This combination was used as a focal point, alongside Amazonia Off-White, to make the room even more inviting.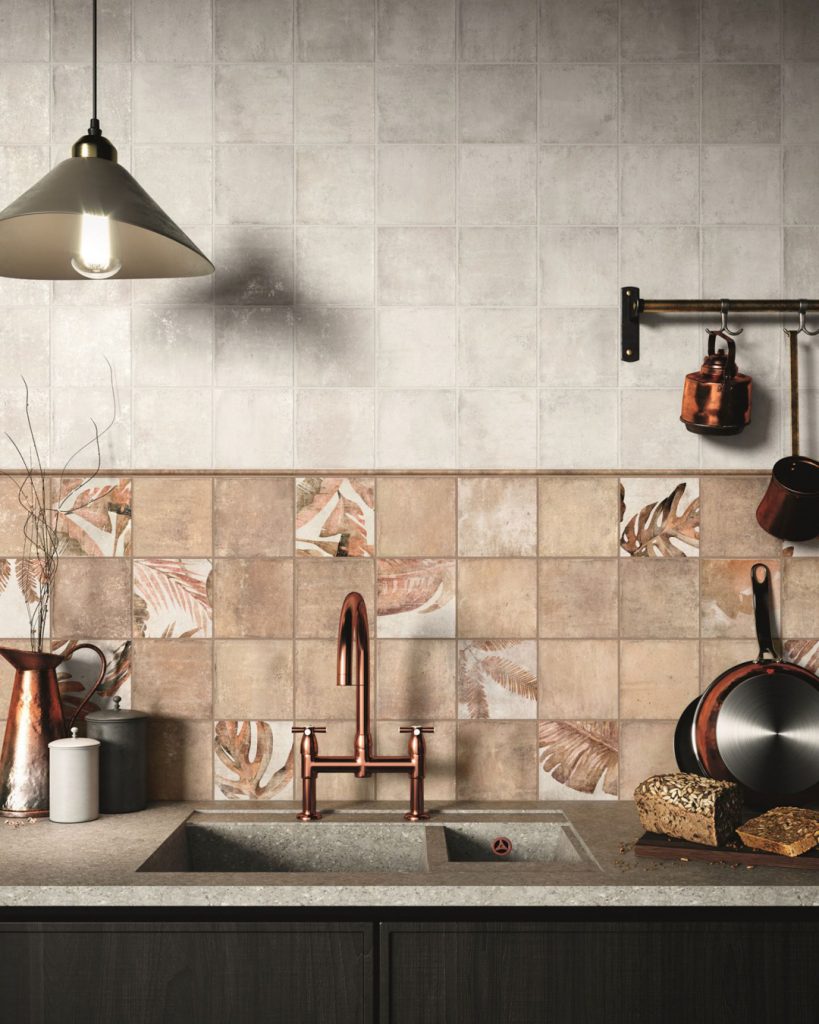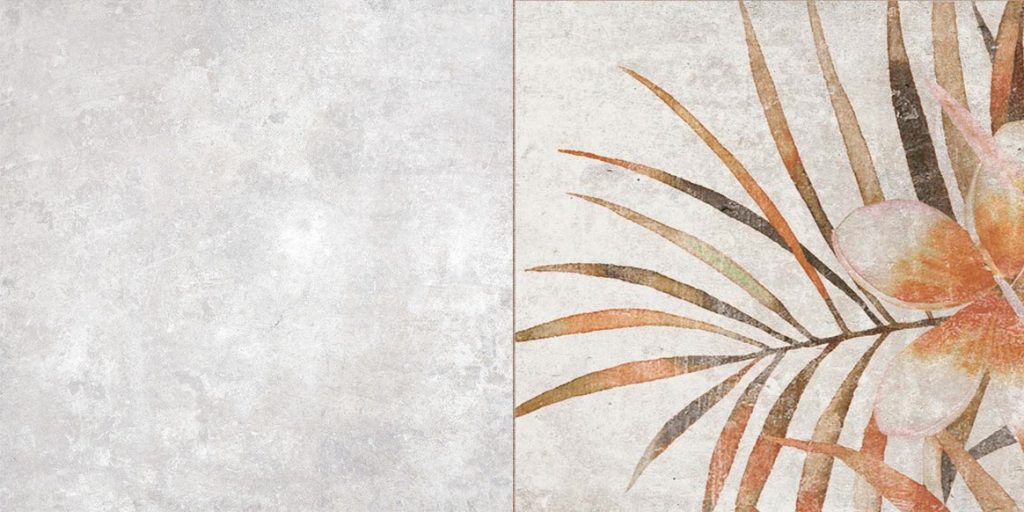 Visit www.decobella.co.za