Many things can be changed or tweaked in a home to make you feel more comfortable. "Start with temperature control," says MyPlace. Research has found that the weather can affect people's moods. Higher temperatures are associated with feeling more irritable, distressed, or jittery. MyPlace knows that being able to control the temperature in your home will leave you feeling more comfortable and positive.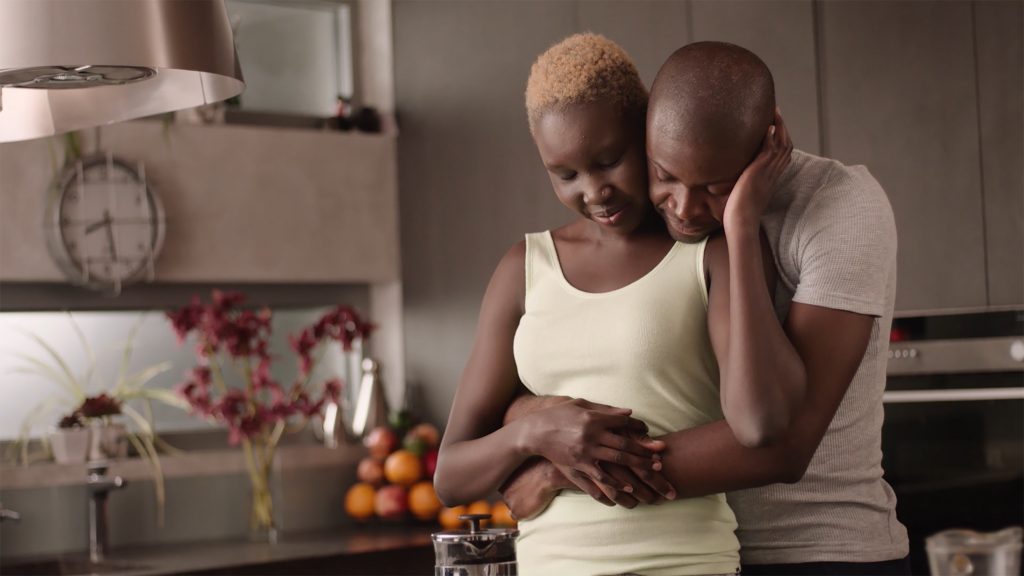 Smart home solutions – make the right choice
During the past 30 years of manufacturing air distribution products, MyPlace has taken the time to understand what makes people comfortable. Together with a team of research and development engineers, it has set out to create a smart home solution that will improve people's lives.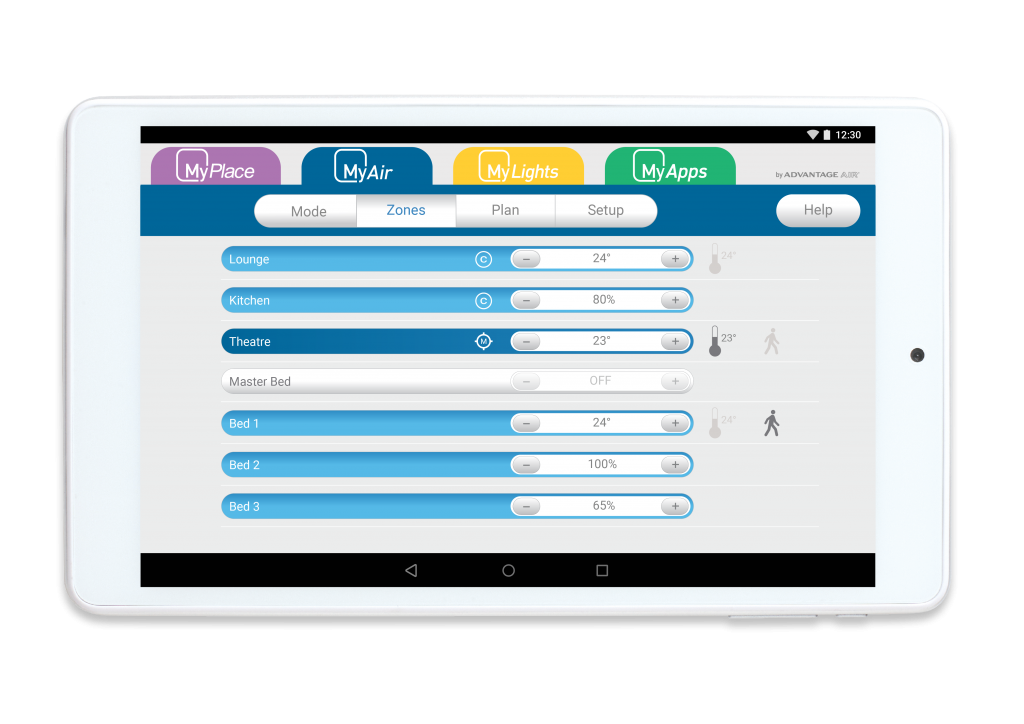 MyAir is its signature air management solution that allows you to control up to 10 zones individually from the wall-mounted hub or the mobile app. You can control the system from the couch, from work or from the other side of the world. The system can be scheduled to start and stop whenever you want. And if you really want to talk "smart features", MyAir can monitor the temperature in your suburb and run tasks according to your needs, like switching on your aircon if the temperature increases in your area.
MyPlace has tried to consider every possibility when it comes to controlling the temperature in your home. It has found many reasons for having multiple air-conditioning units. Perhaps you live in a two-storey home or a large home with small roof spaces? Maybe you're on a smaller block and want to avoid noise pollution? With MyAir, you can control up to four ducted air-conditioning units from your system. It doesn't matter if the units are all different makes – MyAir is compatible with all the leading brands.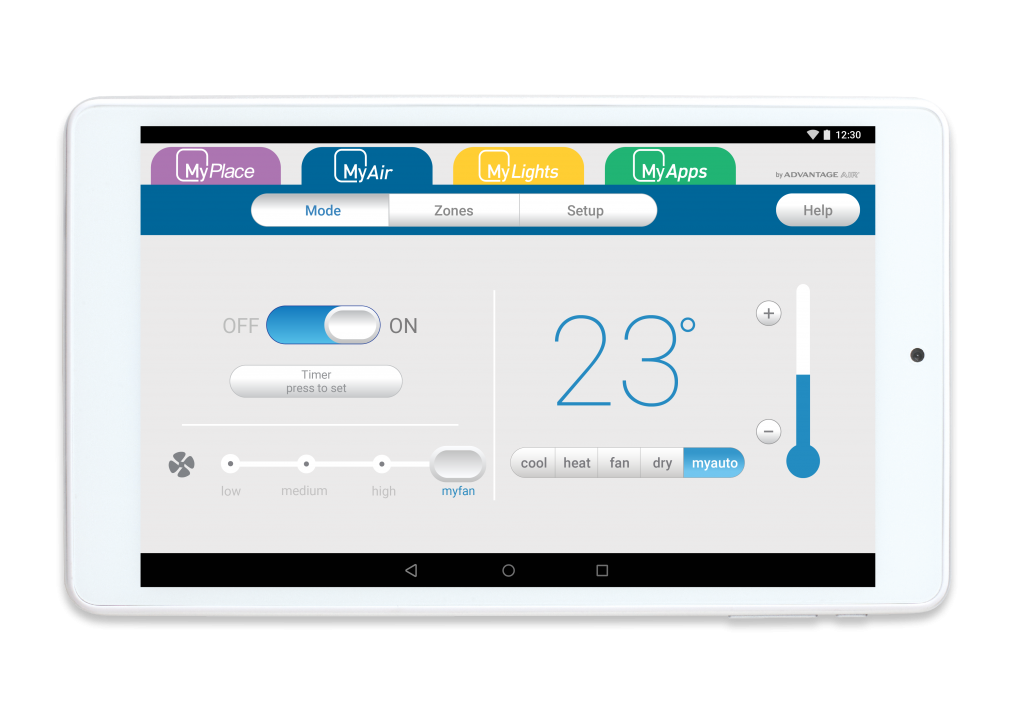 Energy efficiency – ducted vs split
An average home with four bedrooms, kitchen, lounge and dining room will need approximately six split aircon units to cool the home efficiently. This means six condenser units outside your home, six maintenance costs per year and with this many outdoor units. Things can start looking a bit unsightly.
The average running cost per year of a 12 000BTU unit is around R4 717.44. To run six split units could cost you about R28 304.64 over a 12-month period. (Based on a 12 000BTU unit, 7.5Amps, 240V, electricity cost of 1.82kWh, six hours per day and 20 days per month.)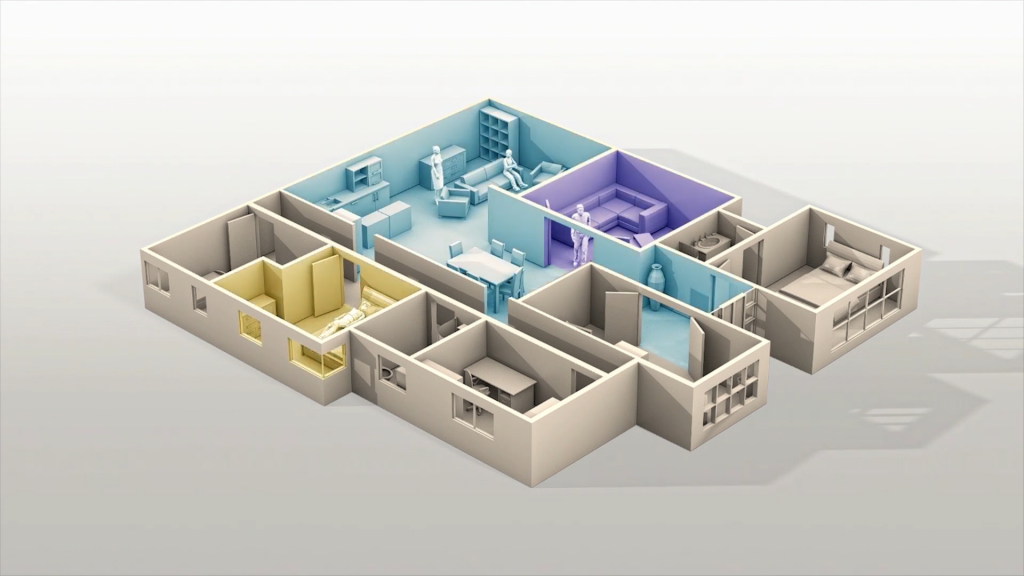 By using a ducted system, you have a single condenser unit to maintain. Noise levels are kept to a minimum as compared to running six machines. Most of all, a ducted system using MyAir could save you approximately 40% of your energy consumption.
Want the ultimate smart home?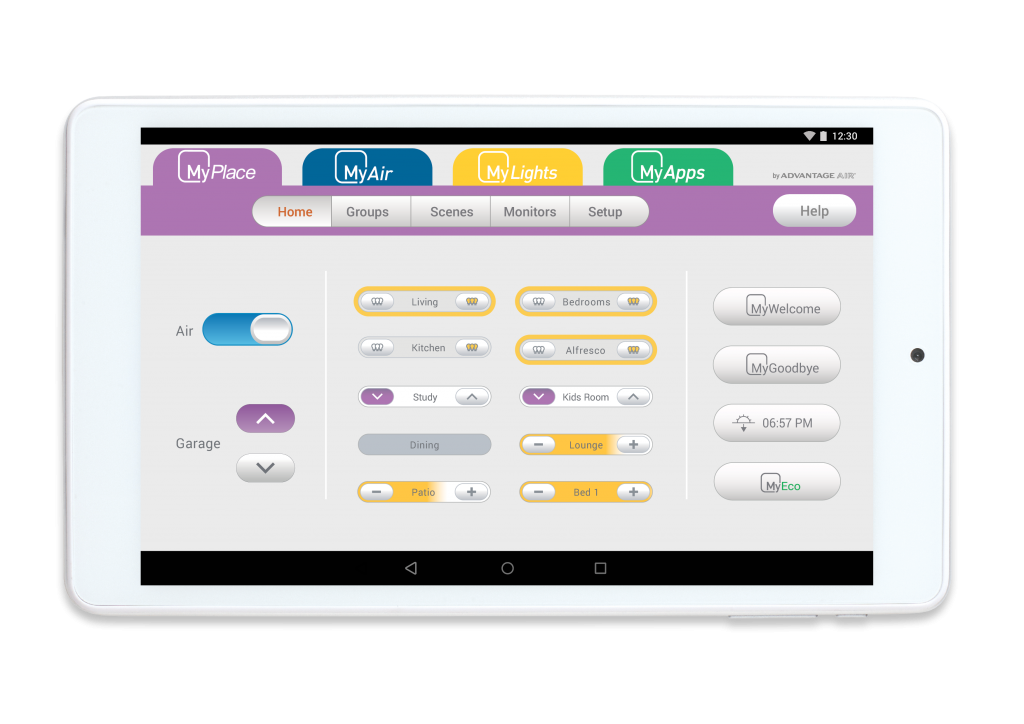 MyPlace makes smart technology affordable by working with existing items in your home such as lights, garage doors, driveway gates, pool pumps, geysers, automated blinds, security alarms and so much more. It comes in modular form allowing you to add more control at any time to enhance your connected home. Integrating MyPlace is simple and cost-effective, giving you control of your home at your fingertips.
Peace-of-mind warranty
Advantage Air components are well known in the industry for their quality, precision, strength and durability. To prove their confidence, they provide a 10-year warranty on all ducting and mechanical components and a five-year warranty on all electronic controls.
Visit www.myplaceafrica.co.za for more information.