The possibilities are endless when it comes to kitchen design. Discover innovative kitchen customisation ideas to create a space that is the perfect combination of aesthetic appeal and functionality.
Play with heights
"This bespoke kitchen displays a combination of varied depths and split levels from the island breakfast nook to the central worktop space and raised end working areas. A play of heights and depths has been integrated into the back wall. The light matt textured stone on the island centre helps brighten the room and contrasts with the other materials used. The working base cabinets include drawers for cutlery and pots, and a dustbin under the prep bowl." – Schanè Anderson, creative director of Olala Interiors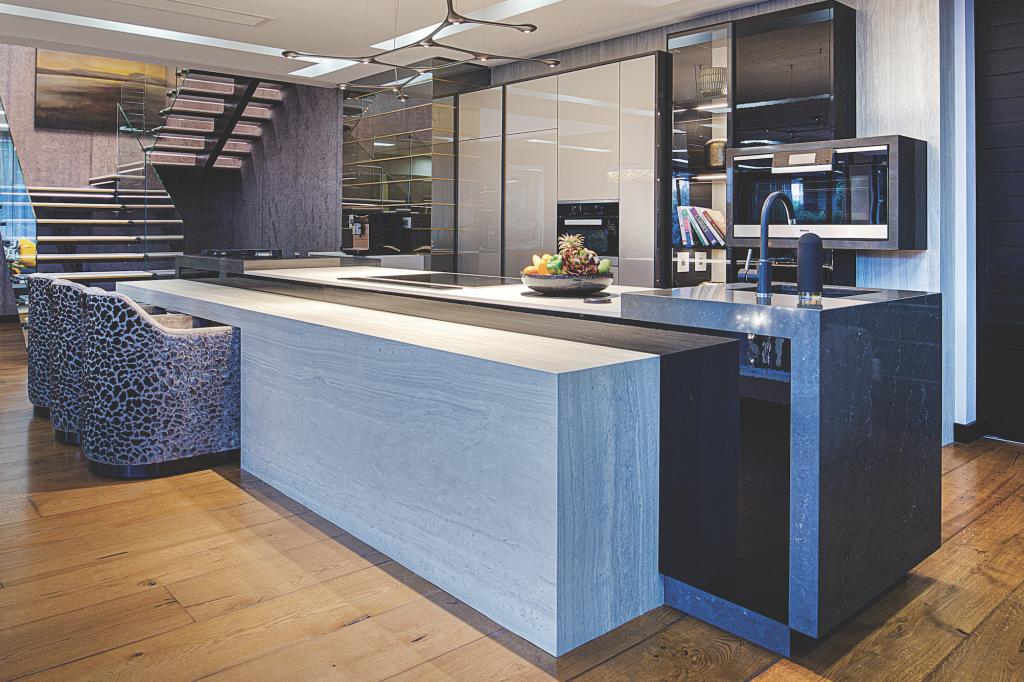 Easy access
"This kitchen allows for maximum practicality, where everything is within easy reach. All tasks revolve around the central island, with a fully equipped back wall, creating a high-impact solution for the home owners. Integrated LED lighting in the glass door unit illuminates and creates interest on the items on display. Exclusive feature lighting over the island and elegant unique chairs all complete the sophisticated look of this space." – Schanè Anderson, creative director of Olala Interiors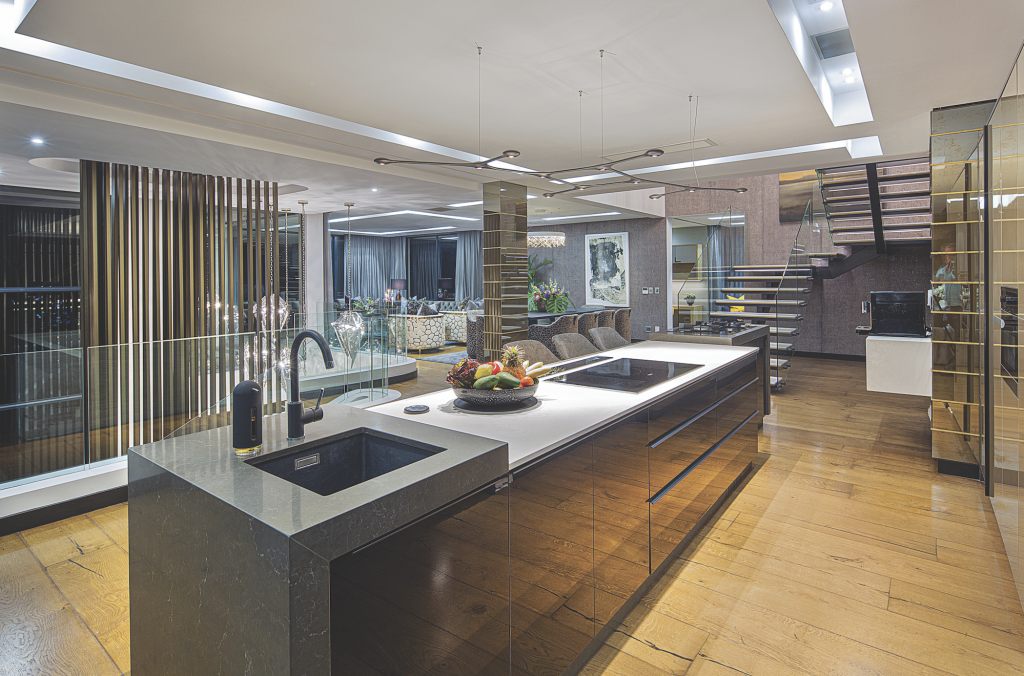 Pullout cabinets
"Effective organisation is key in the kitchen. With more and more people buying in bulk and avoiding frequent store runs since the start of COVID, an aesthetically stocked pantry is a home owner's dream, but not everybody has the luxury of space for a full walk-in pantry. Pullout cabinets such as pantry larders are a great storage solution for a small kitchen, or even an add-on organiser for a kitchen with a larger layout.
"There are endless options on how you can use pullout cabinets since they work so well in just about every part of your kitchen. From strategically placed pullout spice racks to vegetable baskets. You can even use them to sort your garbage out of sight and smell-free." – Audrey Selamolela, marketing director at Moremi Kitchens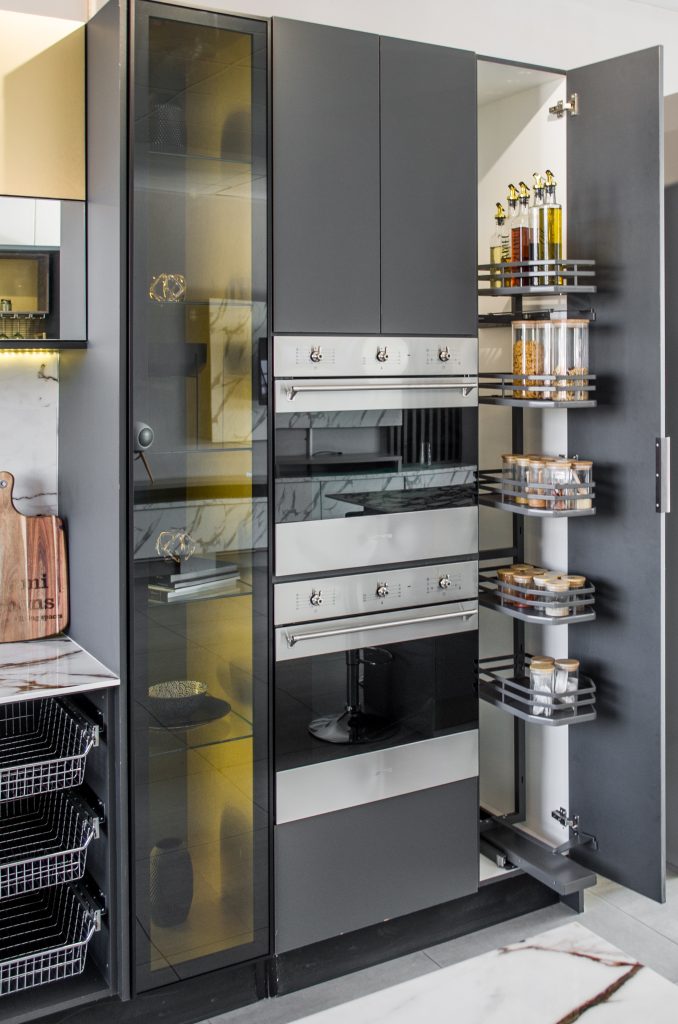 Hidden versatility
"If your personal style tends to lean more towards sleek and elegant, then you probably have a kitchen design with wide fronts. To achieve a minimalist design, you would not want unnecessary gaps or lines formed by multiple drawers. Yet we always want and need more drawers. Hide extra drawers behind high-fronted pullouts with Blum's range of internal drawers. Terra black matt LEGRABOX paired with AMBIA-LINE inner dividers will keep your cutlery and utensils neatly organised, perfectly matching your sleek dark interiors." – Charlene le Roux, showroom specialist at Blum South Africa
Extreme convenience
"In keeping with the wide front design, consider hardware fittings that will give you full freedom of movement, keeping fronts well out of your way. Wall cabinets can be left open without hampering kitchen use which is useful during cooking and activities such as unloading the dishwasher. Blum AVENTOS lift systems boasts supreme user convenience. Even heavy fronts open with ultimate ease and close again softly and effortlessly with integrated BLUMOTION." – Charlene le Roux, showroom specialist at Blum South Africa