By Heidi Olivier, Project Consultant Candice Jin, Photographer Nic Baleta
Surrounded by an immaculate garden, this home immediately draws the visitor's attention. Dark Legogote cobbles welcome family and friends, and are among its striking features, while at the back of the home you will find a raised wooden deck with entertainment area, pool and enclosed patio. From there, large glass doors give way to the interior of the home, which is open-plan.
The main dining area is a simple, chic affair that seats 10 around a wooden table, with large mirrors to create a sense of space, and a piano to add sophistication to the room.
Splashes of colour over natural tones are the theme for the main lounge, which is appointed with thick curtains, soft sofas and a luxurious rug for comfort. The colour of the chairs can easily be changed to accommodate a change in the home owner's needs or current decorative trends.
To see more of this beautiful home, buy the September issue of SA Home Owner – on shelf now!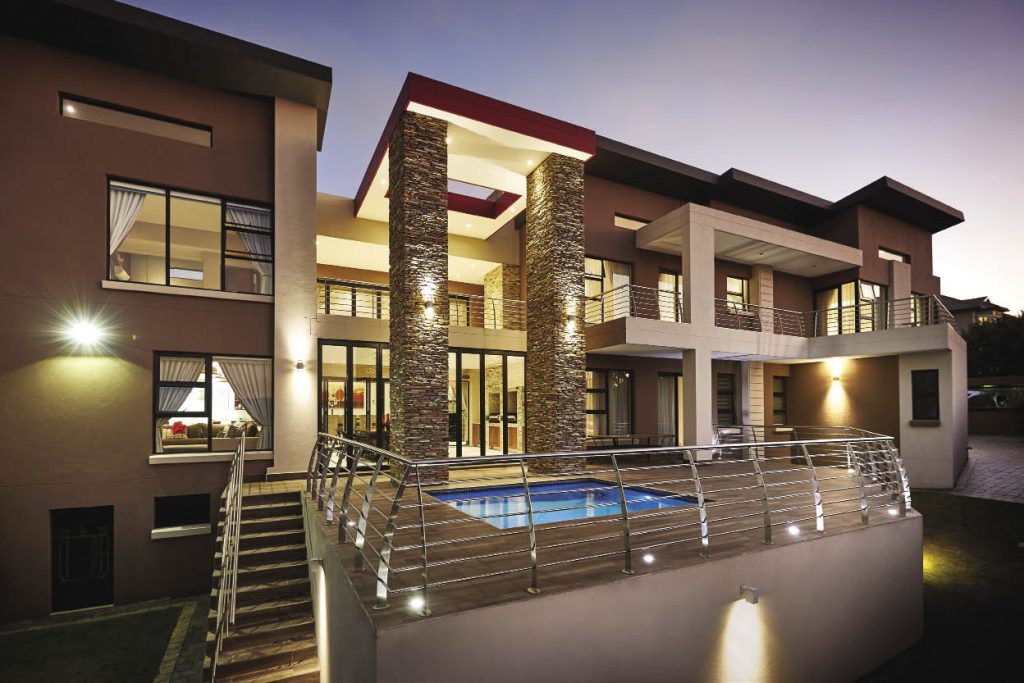 Save