Virtual tour: Everything is connected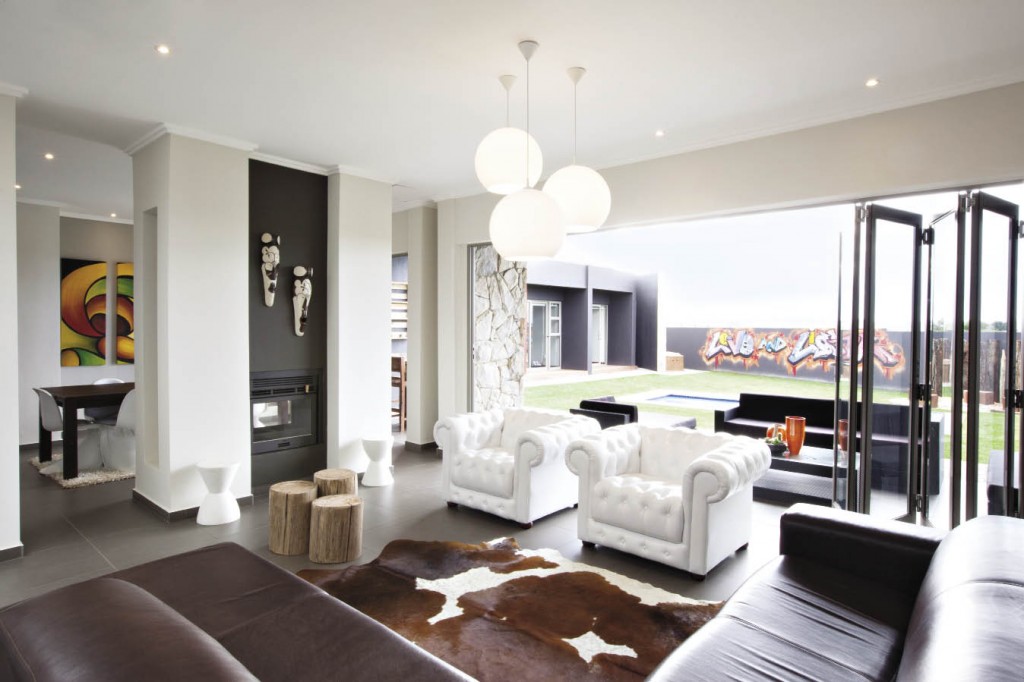 Building this home opened up the opportunity to experiment and be creative – and the resulting single-storey, eco-friendly family home embraces new green building technologies, contemporary architecture and interior design, and an avant garde injection of street art.
With the interiors being an extension of the garden, each room flowing into the next, and every element working in perfect harmony, everything in this home is connected.
You can also take this exciting virtual tour in our June 2014 issue, through Augmented Reality (AR). Read the full article on page 53.
SA Home Owner's AR virtual tours take you on a more personal journey into our featured Home Of The Month in each issue.
The advanced technology of augmented reality brings a static image to life through video, audio, animation or 3D.
Visit your app store and download the free "creative augmentation" app, then hover your smartphone or tablet over the AR image and let the journey begin…