Did you manage to watch SA Home Owner's first ever Kitchens and Bathrooms Trends talk? Hosted by interior stylist and TV personality Pilani Bubu, it was a fascinating hour filled with insights into all things kitchen and bathroom related. Viewers were not only treated to brilliant tips and takeaways for functional kitchens and smart bathrooms, but also had a sneak peek at our September 2020 30th Birthday issue – on shelf 4 September. If you missed the live discussion, here are a few highlights, and we also have a recorded version that you can access here.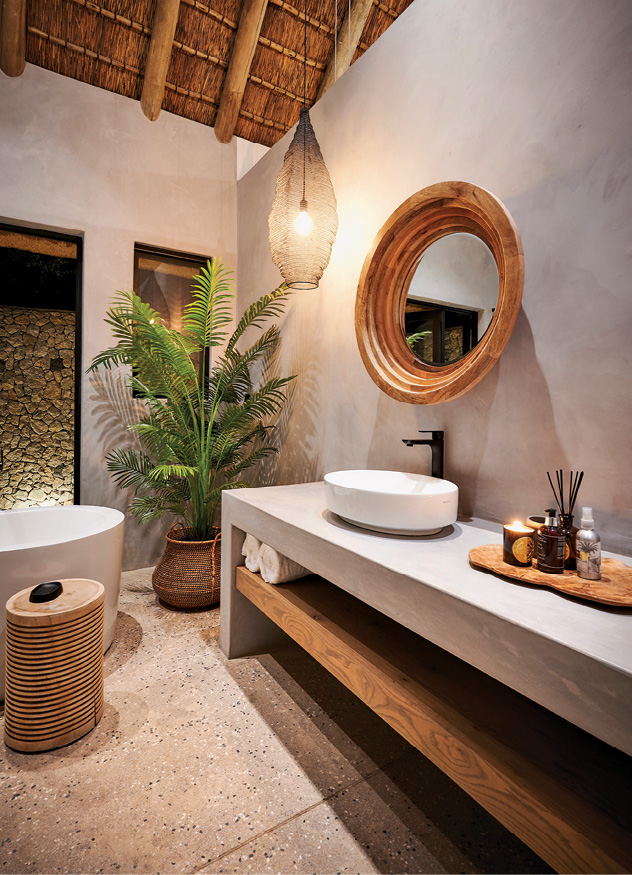 Create spaces you love
Margaret Hirsch, CEO of Hirsch's, spoke on the most important qualities every kitchen and bathroom space should have. Hirsch says these spaces have to be somewhere you feel comfortable in, designed according to your tastes and preferences. "I think colour is so important, and while muted colours have been fashionable for a very long time, black kitchens are now coming back." "Invisible kitchens" are trending – when you walk into a home you can't see the kitchen and with the touch of a button the cabinetry emerges. The kitchen has become an integral part – and blends in seamlessly – of the home. During lockdown, people have also spent much more time at home than ever before, so they want their homes to be comfortable, with easy-to-use products that will work really well.
Functionality is key
Shazeen Jooma, Classic Luxury marketing director, shared insights on how functionality and aesthetics in the kitchen work hand in hand. He stresses how kitchens need to be both functional and practical. "People are very focused on the types of appliances they are putting in their kitchens, the size of their oven, the durability of their worktops and also whether the space is big enough and functional enough to do exactly what they need to do." He has noticed that home owners are looking for products with good quality after-sales service plans, and a mental shift where buyers are looking for quality products with aesthetic appeal.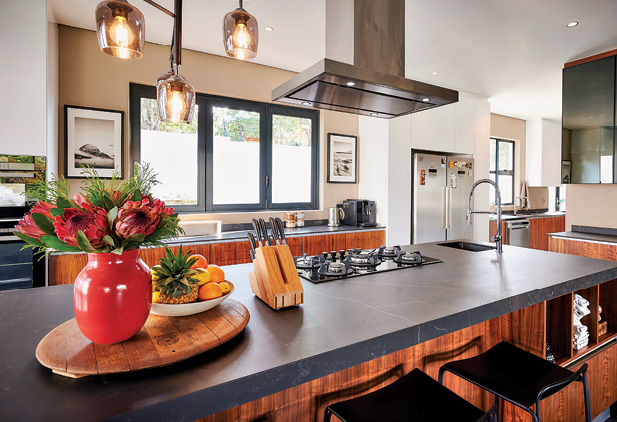 An airfryer is a must-have
Paul Brown, managing director at Hirsch's, revealed which appliances are becoming popular in the kitchen and bathroom. He has noticed a demand for dishwashers over lockdown. Another incredibly popular product at the moment is the airfryer. "The airfryer is the perfect appliance for a busy family, especially families with kids. Steam-cooking has changed the way we cook as we look for healthier cooking methods that keep the nutrients in the food but still produce tasty food."
Go for flow, function and fashion
Luthfia Bhabha, marketing coordinator at Classic Luxury, says home owners are interested in creating "flow" with their bathrooms so they blend in effortlessly with the rest of the home. Bathrooms are no longer viewed as isolated areas, but are an important part of the overall look and feel of the home. "People are also paying far greater attention to the types of products that they are putting into their bathrooms. Quality is very important and with that the styling that you are using in your bathroom. It's important to go for reputable products that have the combination of both fashion and function."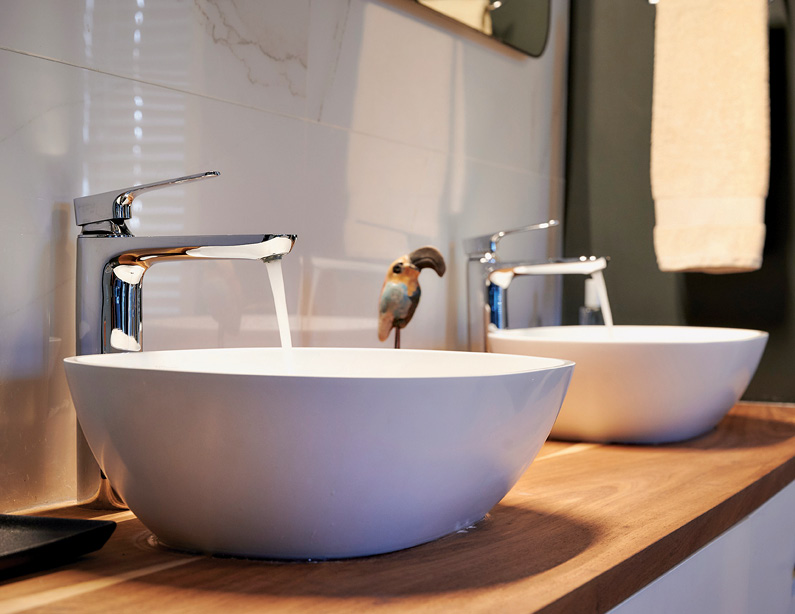 Maximise space
Wesley Wild, sales and technical manager at Blum, discussed Blum's studies – a concept called Dynamic Space – into how to use space to the maximum using Blum products. Wild suggests maximising your storage capacity in your kitchen using products such as Blum's SPACE TOWER, which is used for food storage and replaces the existing pantry cupboard. The pullout drawer system allows easy access to products at the back of the cupboard that are often forgotten and hard to reach. "People underestimate how much space they can save with a well-organised pantry."
Preparation is vital
When planning your next kitchen, Charisse Gray, marketing manager at Blum, advises you take your lifestyle, shopping habits, cooking routines and family size into consideration. "It's very important to make sure that these factors play a positive role within your kitchen planning so space optimisation, work flow, how many steps you take between your fridge, the position of your microwave and your work surface in relation to the bin, all play a vital role in your kitchen."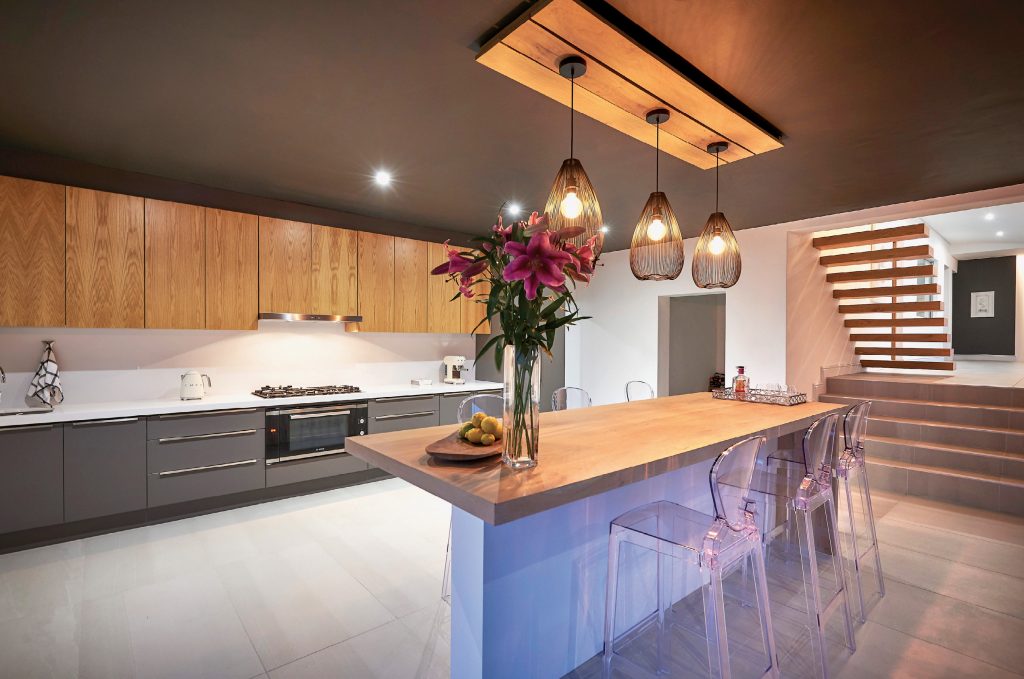 Congratulations to our three lucky prize winners – Busisiwe Mlenzana, who walked away with a R500 Hirsch's voucher; Thandeka Phiri, who won a shower head to the value of R1 500 from Classic Luxury; and Belinda Viret, who won a one-year SA Home Owner combination subscription voucher for BOTH print and digital copies valued at R363.
SUBSCRIBE & SAVE – Subscribe to our new combination subscription deal for only R363 to receive BOTH your print and digital copies. Subscribing could not be easier – email feedback@arena.africa to take up this offer before 3 September 2020.