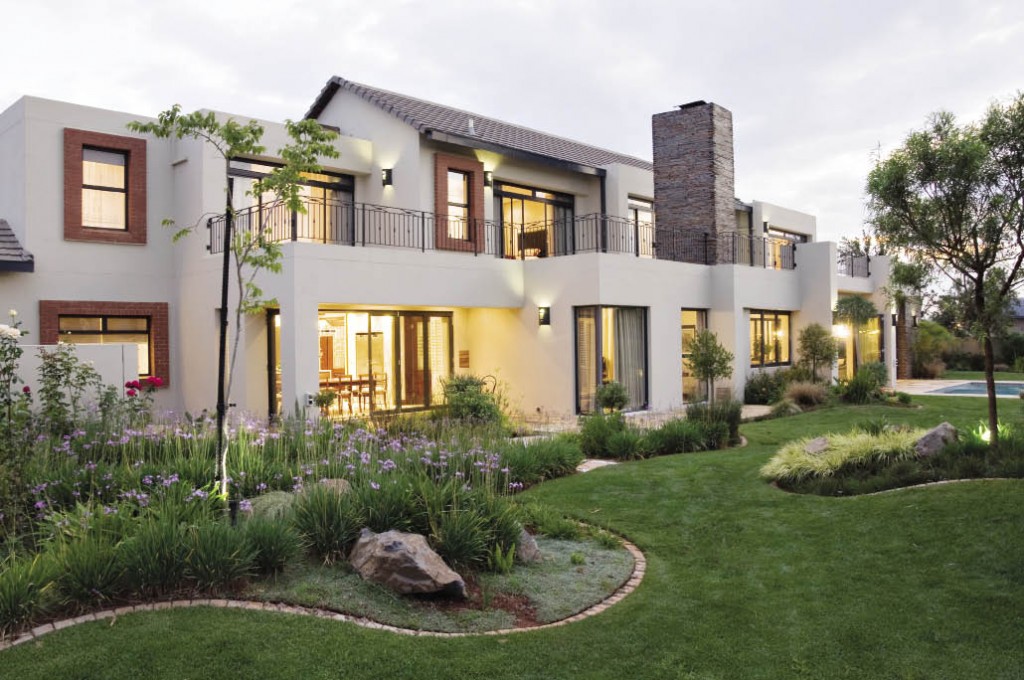 By Daniela Sperotto, Project Consultant Candice Bailey, Photography Daniel Lurie
We wanted to have a welcoming home," explain the owners of this magnificent abode, "and to enjoy a sense of ultimate joy and happiness upon returning home; being able to enjoy the surrounding nature with complete safety with the feeling of freedom away from the restrictions of electric fencing and burglar bars". Built with care and love in order to create a home that would last a lifetime, these home owners could not have been happier when their dream home became a reality.
The open-plan design of the house may have been changed at the last minute, but it was well worth all the effort. The space allows for ample family time and creates a feeling of togetherness, although privacy can be achieved by simply closing the big glass stained double doors leading to certain areas in the house. This is perfect for a family that loves entertaining. "If you want some privacy in the kitchen, it is just a matter of closing the doors. Then again, by opening all the stacking doors, all the areas can flow into one enormous entertainment area," they explain.
As with the exteriors, meticulous attention was paid to the interiors. But with a clear understanding of what they wanted, the task became much more than just decorating. "We were fortunate enough to acquire a stand with unobstructed views of the golf course and rolling landscape, thus we designed it with this in mind – to build a house with 'beautiful views from the outside, and a gorgeous elegant design on the inside'."
This resulted in the home's exterior being designed in a more contemporary style, and a more elegant interior decorated in a classic theme. The warm interiors allowed the owners to be able to display their much loved classic art collection that they have collected over the years, incorporating a sentimental, personal touch into many areas of the home. Designed and decorated with the utmost care, every element of this home was designed to suit these home owners and their lifestyle.