Wardrobes are the most personal corners of your home. Where you dress is where you prepare emotionally for your day ahead, or unwind after a long day at work.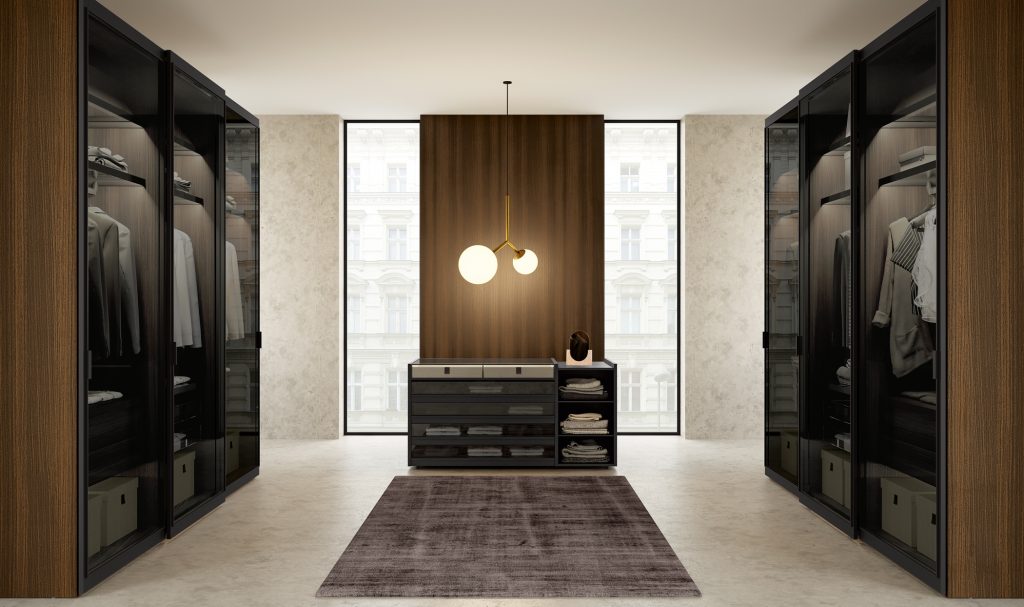 The elegance showcased here is produced by balancing colours and textures. From the space as a whole to a single furnishing item, a fundamental line is pursued with measured proportions. The whole design meets detail through a series of graceful shapes.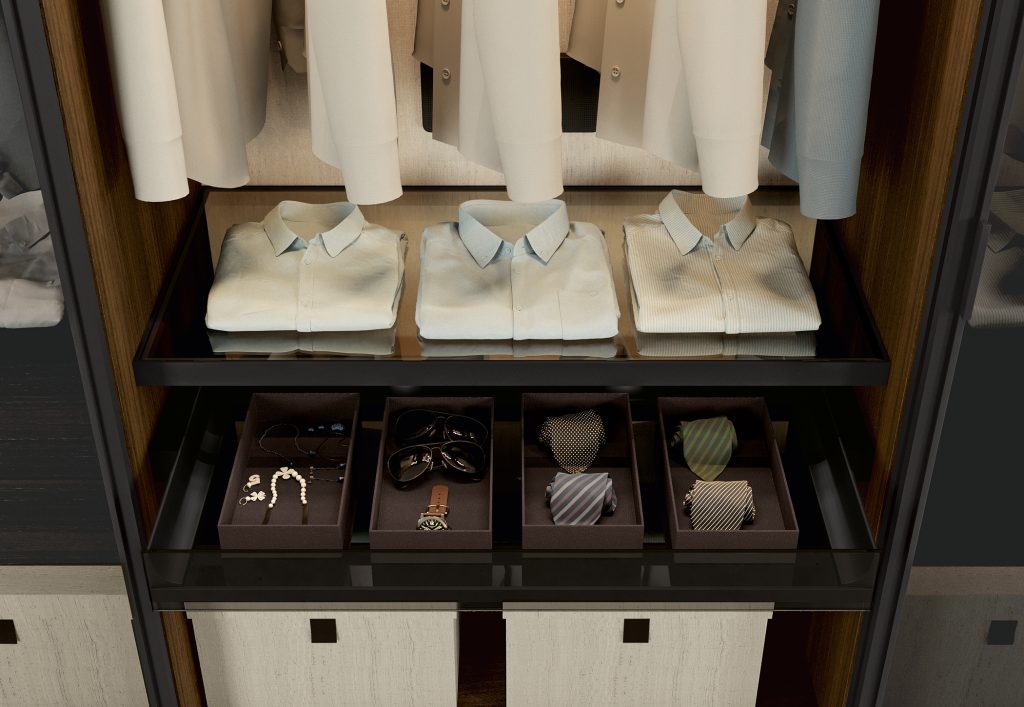 This collection has a generous number of internal accessories that are customisable with classic elements such as standard hangers, tie racks and trouser racks. Enrich your wardrobe with shelves that glide open, and storage units and drawer units with glass bases, for a practical visual impact.
The Sogno Design Group has an eclectic spirit that can be interpreted in a classic or modern way to suit any type of environment. The soft shapes it uses alternated with minimal geometries bring this style into balance. If you find neutrals comforting and relaxing, then stay with uniform units, clean lines and grey tones.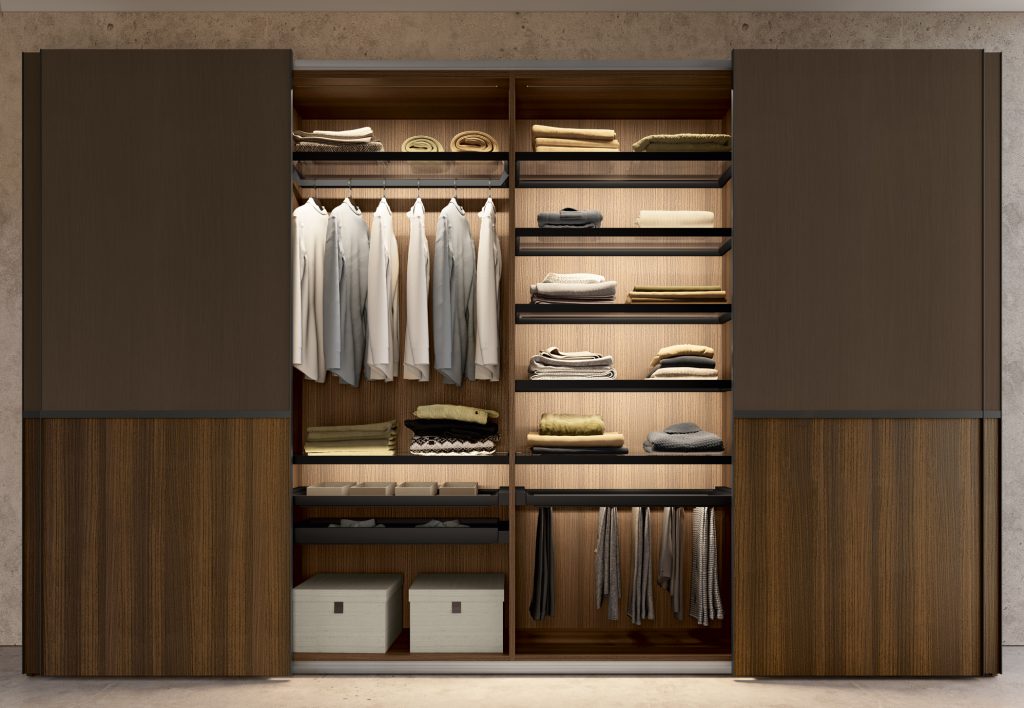 The wardrobes can be pieced together with an Aurora sliding door in carbon grey and ombra fumé glass, the back panels in melamine-faced seta argento and structure in melamine-faced Eucalipto. The storage compartment is styled with carbon grey sides. And the posh chest of drawers in melamine-faced Eucalipto is completed with clear smoked glass.
The Sogno wardrobe system offers a wide and flexible range of structures and door types, designed to meet all kinds of furnishing requirements. New finishes and colours are created to make each project unique and perfect, starting from the customisation of the interior. The accessories offer a new way of containing and exploiting space, giving the wardrobe a modern look.
Practically this range is easy to maintain, ensuring your wardrobe care is minimal and utility is maximum.
Diva Cucine's dedicated team of expert wardrobe designers and creators ensures that each design and collection is customisable to fit your needs and space efficiently.
About Diva Cucine
Diva Cucine is home to the imported Italian brand Colombini Casa Johannesburg, which specialises in luxurious living spaces and provides an exclusive lifestyle for the discerning home owner.
As a supplier, Diva Cucine has placed itself in a unique position. In partnership with its mother company Diva Luce, Diva Cucine offers the design and supply of not only kitchens and wardrobes, but various other products and services. These include lighting design and supply, full home automation and home cinemas.
Diva Cucine offers advice and a professional approach, helping you step by step from the creation of your project to assembly in your home, with an innovative team of kitchen design specialists whose main aim is to understand every customer's needs.
Visit www.divacucine.co.za