Sleek and stylish, roller blinds are fast becoming the popular choice for creating a modern, clean look that combines convenience and a wide range of colours and fabrics. Decorland share's why these blinds may be the perfect answer for you.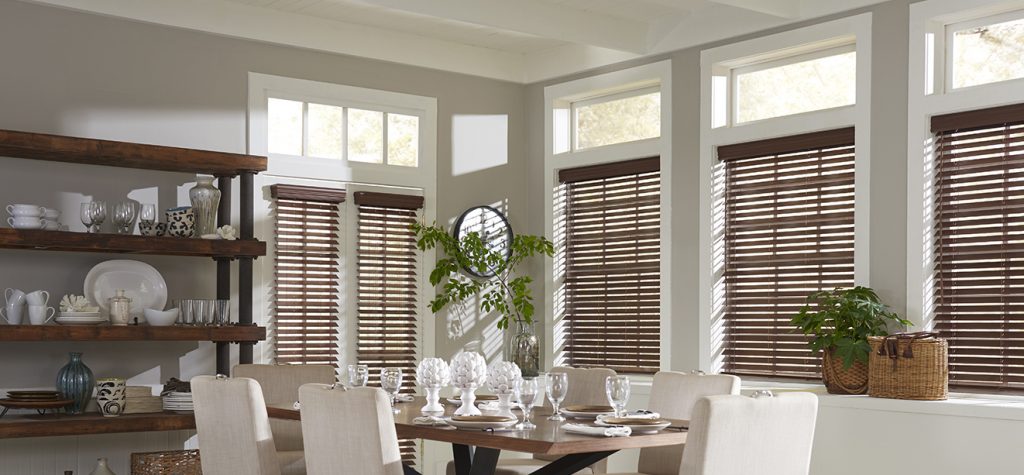 Convenience
Firstly, roller blinds are easy to install, maintain and clean. For a thorough clean, it's as simple as fully extending the blind and vacuuming the material. Another option is to use a microfibre cloth. For a complete clean, try a blind and shutter wand cleaner for the job. If there is a minor stain, a spot cleaning treatment and airing afterwards will do the trick.
Blinds are easy to clean, requiring only a simple wipe with a cloth to look as good as new. Leaving blinds hanging during the cleaning process makes them even more convenient to maintain.
Energy efficiency
Roller blinds provide a great option for those looking for an energy-smart and cost-effective solution. Not only do they reduce glare, but also act as a form of insulation for the home. They are both a buffer from the summer heat and a form of insulation during winter. By providing these incredible benefits, they reduce energy use and cut down costs on cooling and heating – ultimately a sound economic choice.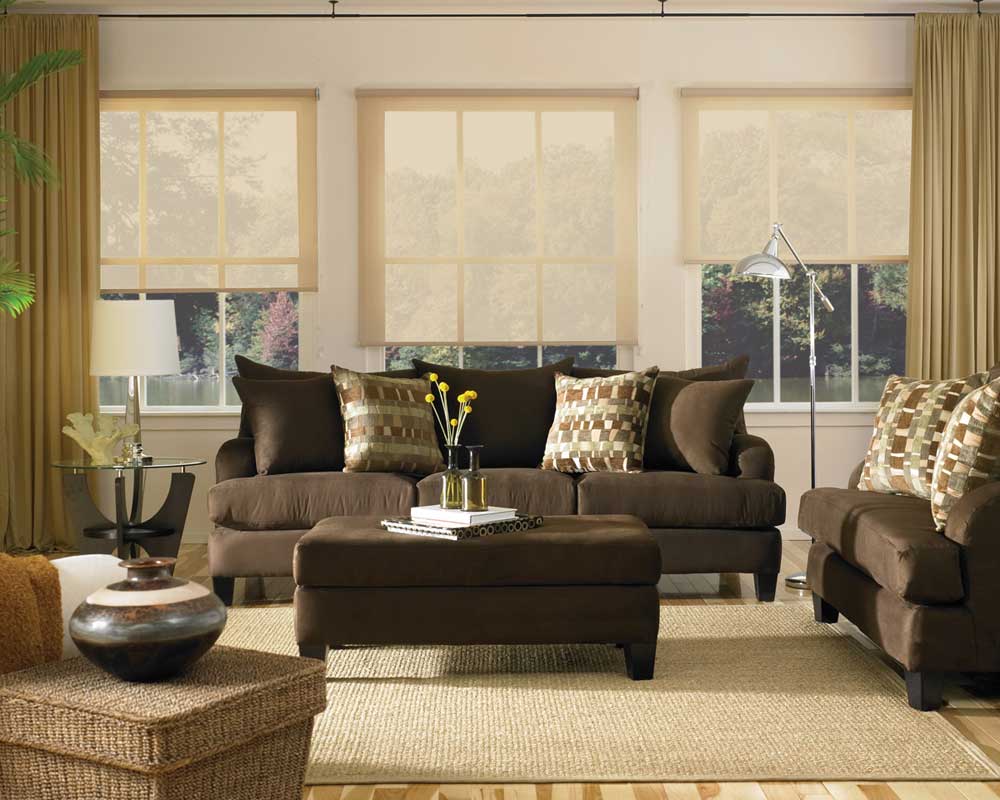 Privacy
Roller blinds add an additional feature of privacy compared to traditional Venetian blinds. As they shield view with a single sheet of fabric, they achieve the ultimate protection against unwanted outside attention.
Personalised décor
Roller blinds are available in various designs, colours, and materials to suit each room's look and need. With Decorland's Ready-Made Blockout Roller Blinds, the design comes in shades of duck egg blue, grey and natural. The newest additions to this statement range include wild dove and sand, featuring stylised designs.
Ready-Made Zebra Roller Blinds are a modern concept for the more adventurous looking to try something different. This contemporary look works by having two sets of stripes – sheer and solid – which alternate across a double-layer fabric of light-filtering (semi-transparent) and non-light-filtering (dim-out) stripes. Together, they deliver a delicate balance between maximum light, to create a feeling of spaciousness, and adequate darkness to create a warm and cosy space. Zebra Roller Blinds come in shades of natural, light grey, or chocolate.
A further option for a more earthy but elegant approach is Ready-Made Bamboo Roller Blinds, which provide an authentic atmosphere. This easy-to-use "roll and tuck" system comes in luxurious dark brown or a neutral white and grey. With a genuine bamboo finish, the fine natural bamboo slats feature the same roll-up blinds system, while giving off an authentic charm.
Accessible automation
Roller blinds come with a revolutionary approach to comfort and décor: automation. Automated Roller Blinds showcase user-friendly technology to control your home's privacy and lighting at the touch of a remote button. This futuristic design feature paired with convenience is also a great choice for buildings accommodating people with physical impairments.
The magic of blinds can also provide an optical and aesthetic illusion. The recessed nature of blinds makes a room appear larger. When folded away, they take up hardly any space at all. This is a particularly useful feature in smaller rooms where every bit of space counts – a great choice for apartments, flats and other smaller properties.
Solutions for public spaces
Last but not least, roller blinds are well suited for high-traffic areas in terms of health and safety. The Fixed Screen – Viewguard Clear Roller Blinds consist of a clear and thick PVC material to create a protection barrier ideal for receptions, pay points and even desk dividers. The protective sheet acts as a shield against propelled germs and viruses, allowing for peace of mind.
Decorland offers a wide range of ready-made roller blinds in the most popular sizes and styles to suit all tastes and budgets, as well as offering custom-made options.
If you can't find your specific size in-store, you can have your ready-made roller blinds trimmed to the required size, in-store, for only R75. Products are sold online and through the Decorland departments within Game stores throughout Africa.