The demand for frameless glass systems has increased over the years, mainly due to the aesthetic appeal and customisation options. Frameless glass systems enhance your space using unobstructed glass panels with slimline aluminium running profiles.
Create new or larger spaces while ensuring protection from the elements, be it with a patio or balcony enclosure. Their bespoke nature allows for the seamless integration of systems into new and existing architecture.
Why should you invest in a Sunflex SA frameless glass system?
If you have a view that you would love to appreciate throughout the year, regardless of any weather condition, Sunflex SA has the solution for you. Specialising in frameless glass doors and patio and balcony enclosures, choose between sliding or stacking systems. The addition of frameless glass door systems can increase the value of your home. They add to buyer appeal through the reasons mentioned above, as well as the fact that they are low-maintenance.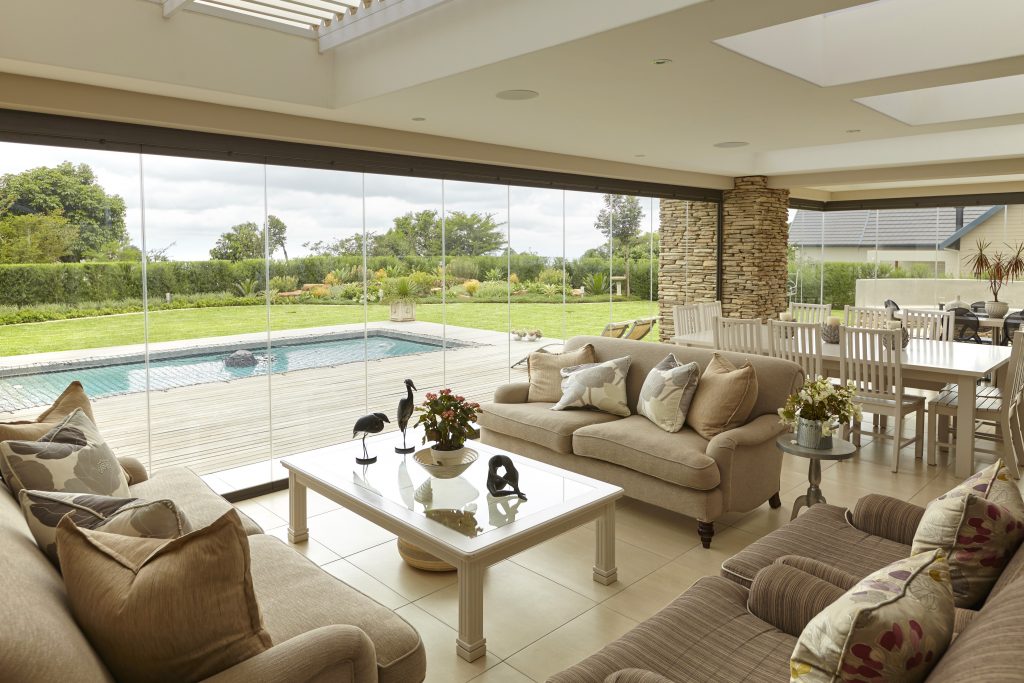 Here's why Sunflex SA systems are a fantastic choice
Safety
All glass panels used in Sunflex SA systems are toughened safety glass. This glass has exceptionally high impact resistance, assuring a high level of intruder resistance and significantly reducing the risk of accidents.
The glass panels of the SF25 – Slide & Turn System are bolted into the glazed system with no access to loosen the panels from the outside. The system is top-hung, ensuring it cannot be lifted off a track to gain access, making it an ideal primary barrier solution. These systems also offer various handle and locking options for added security.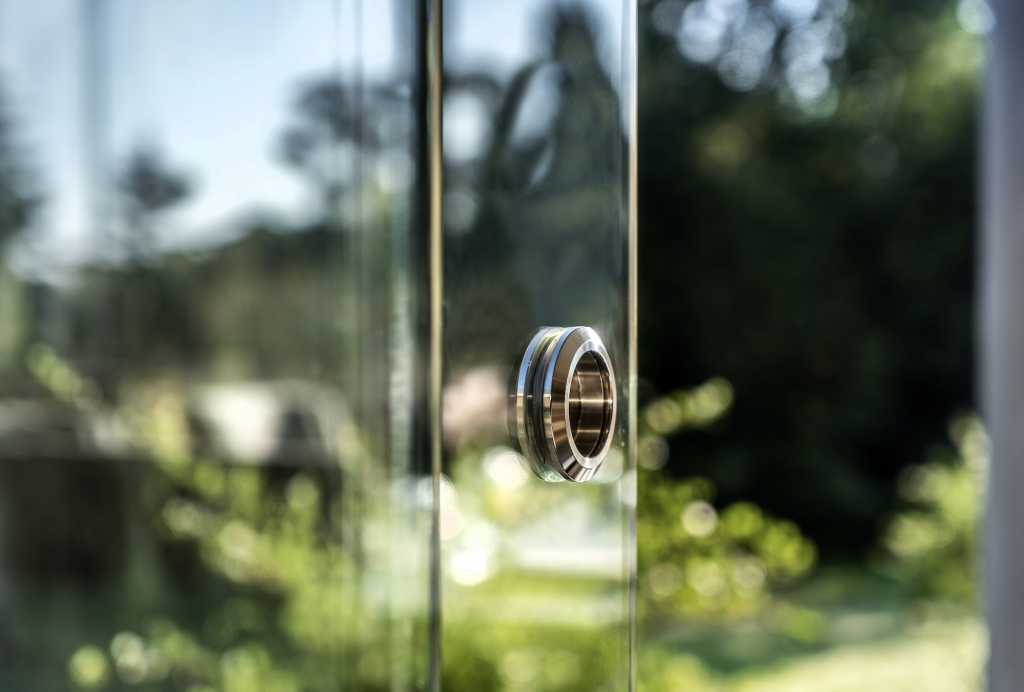 Technology and quality
Sunflex systems are German-designed and engineered to the highest quality standards and undergo continuous research and development through feedback received from the global Sunflex partners. All Sunflex SA components are imported directly from Germany. The systems are locally manufactured and assembled to the same standards as their international counterparts. Sunflex SA systems carry local and international certification for various performance elements for total peace of mind.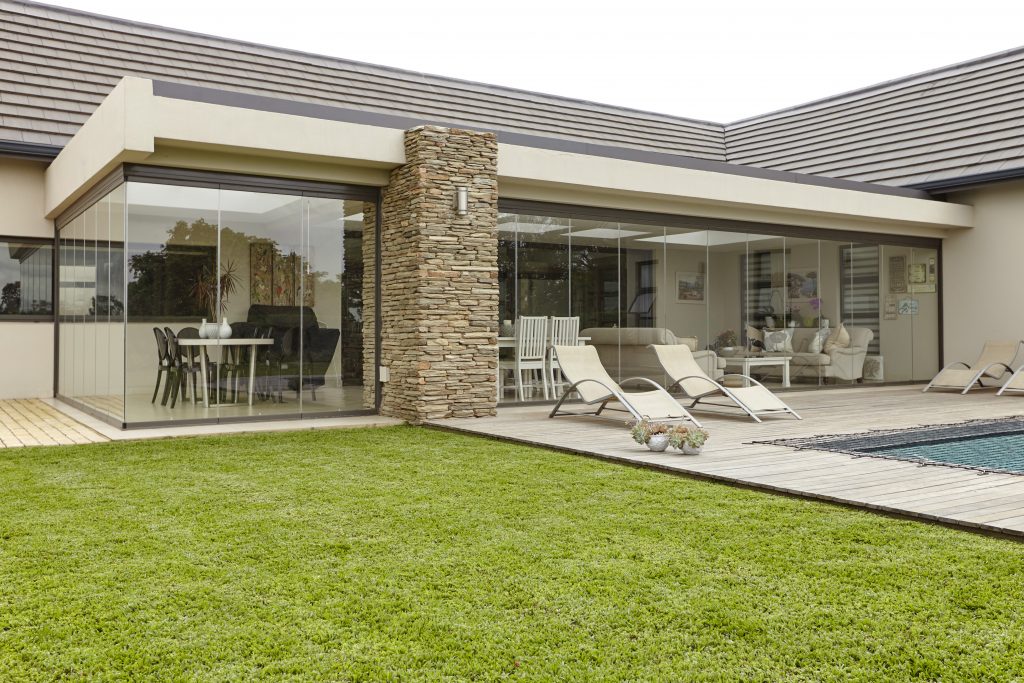 Bespoke solutions
Whether your requirement is for a straight, corner or curved opening with doors sliding or stacking, panels opening inwards or outwards, Sunflex SA has a frameless glass door solution to suit in a range of standard and non-standard colours to complement your interior.
The Sunflex SF20 – Multi Sliding System brings to the table traditional sliding door functionality without the chunky aluminium frames while the SF25 – Slide & Turn System allows for straight, curved, or cornered systems that can be opened inward or outward.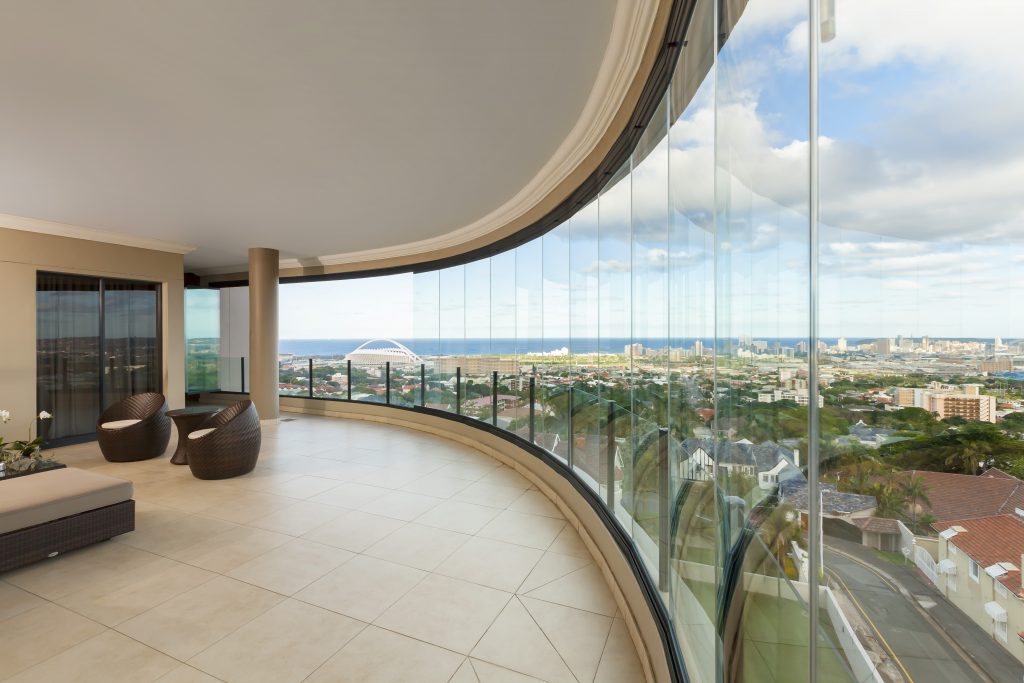 Versatility
The SF25 – Slide & Turn System has been designed without any adjoining hinges between the glass panels, allowing panels to move independently, giving you the option of opening the panels in several configurations, from a fully open to a staggered windbreak and more.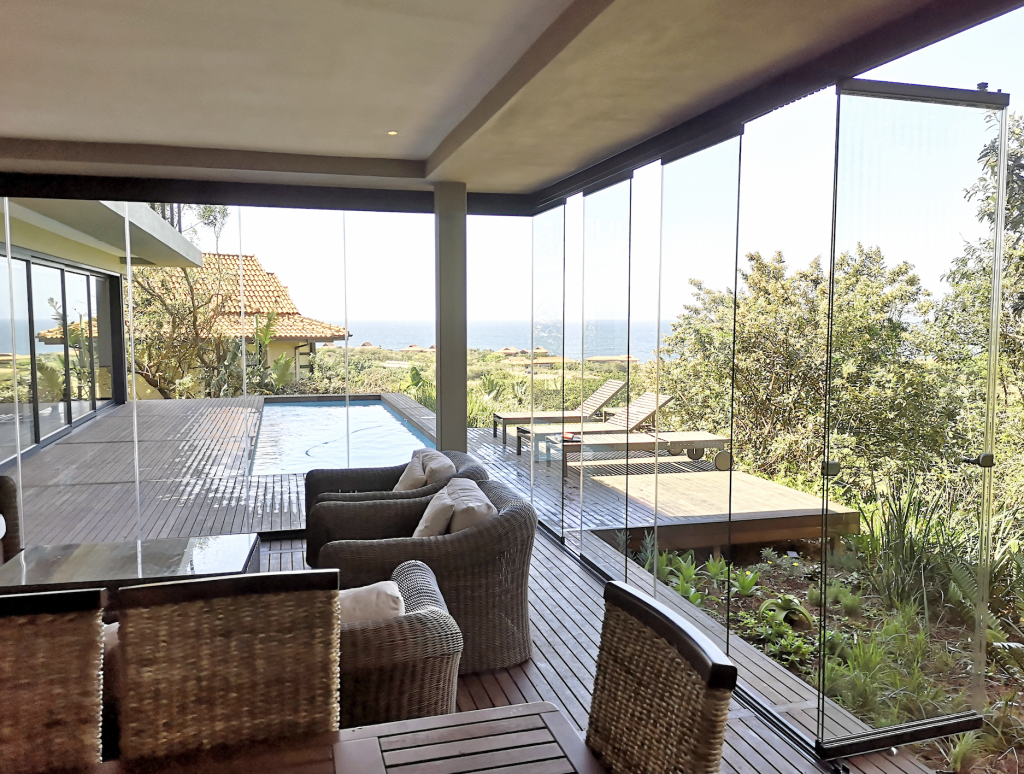 National reach
Sunflex SA has facilities in Cape Town, Durban and Johannesburg along with an extensive trained and approved installer network to complement its reach, covering the whole of South Africa.
Get in touch with Sunflex SA for a no-obligation design consultation.
Visit www.sunflex.co.za or call 031 512 5202