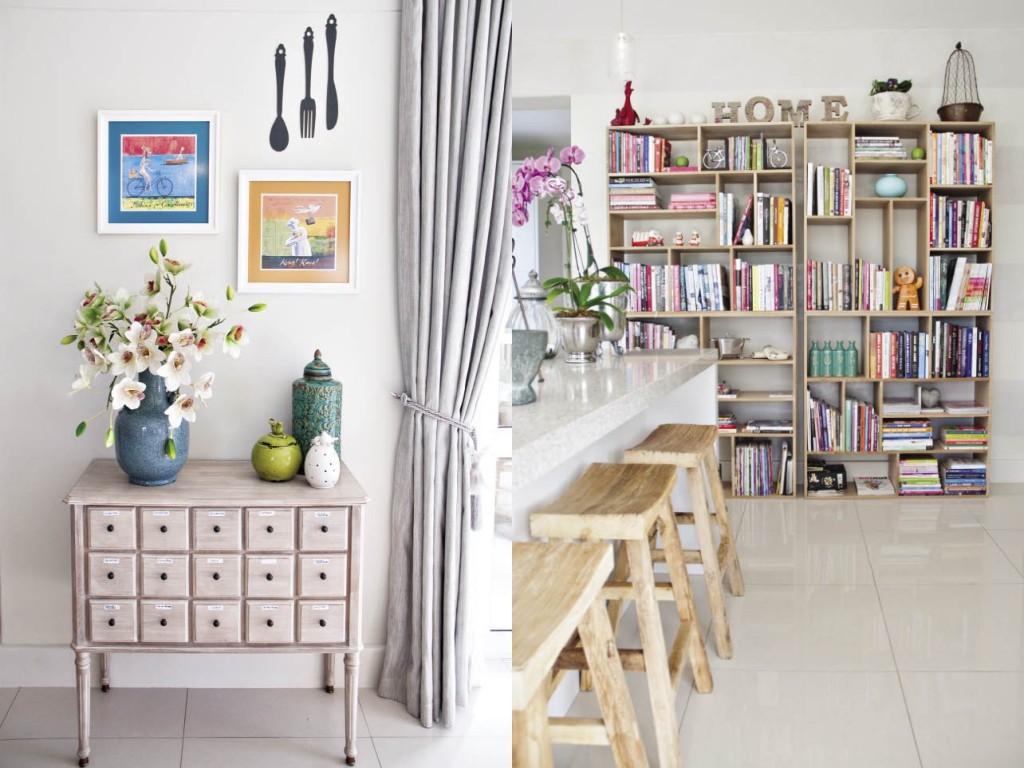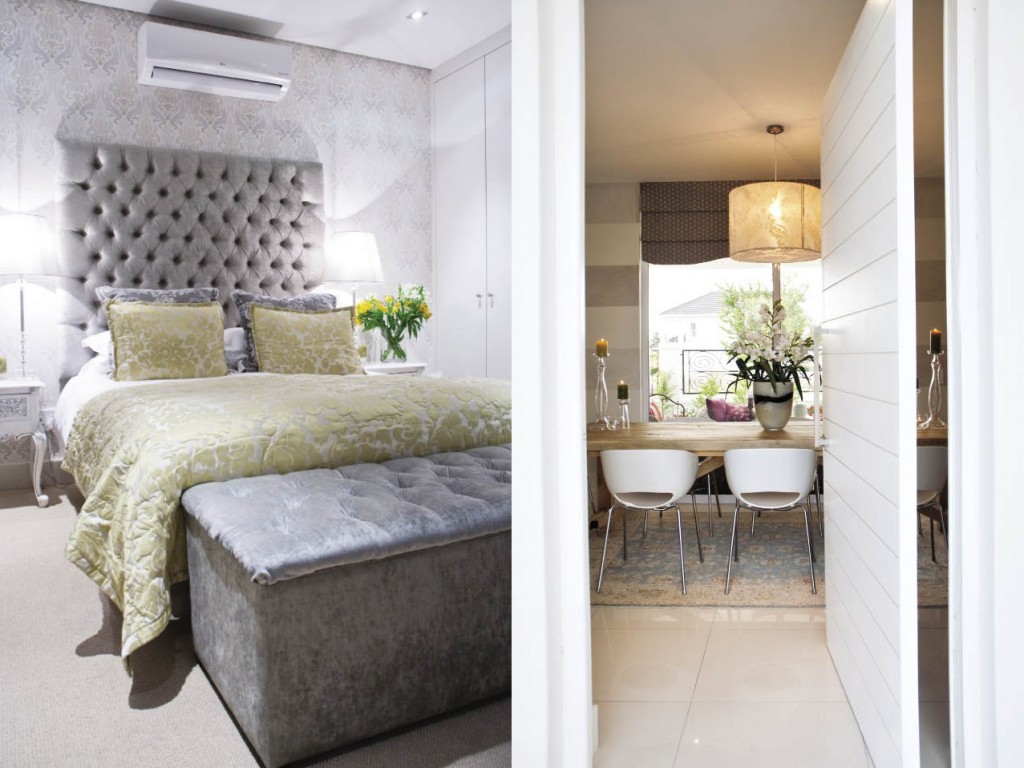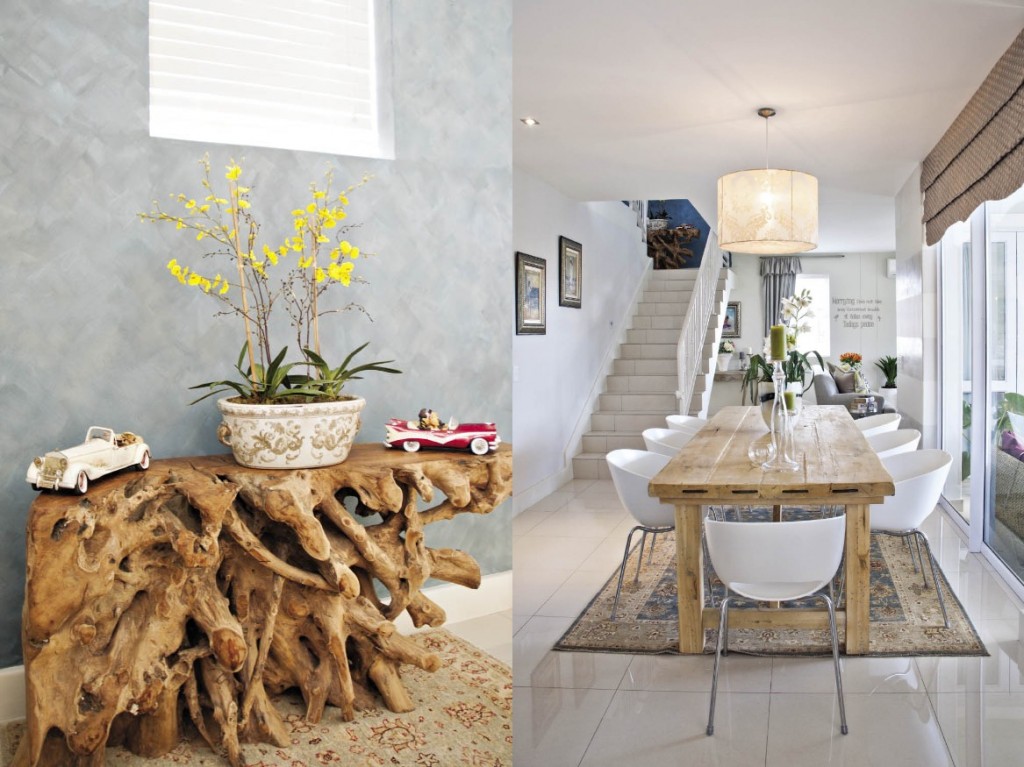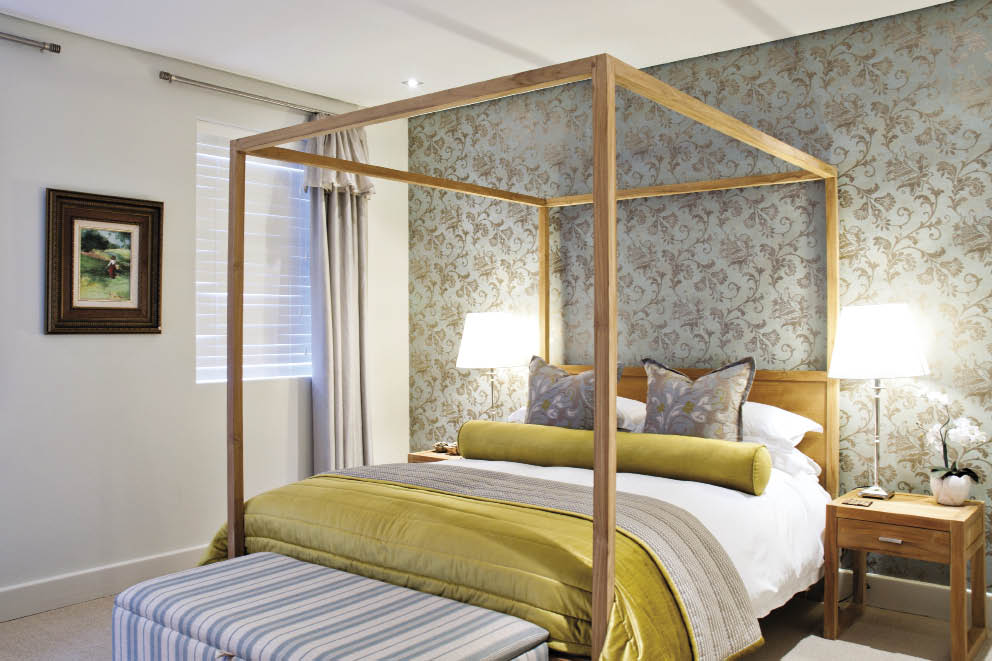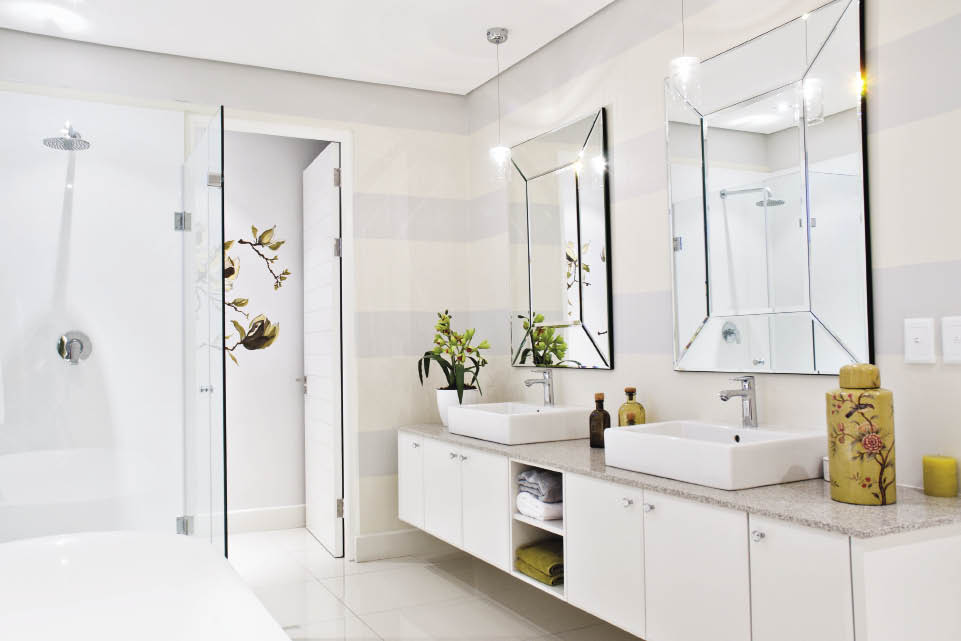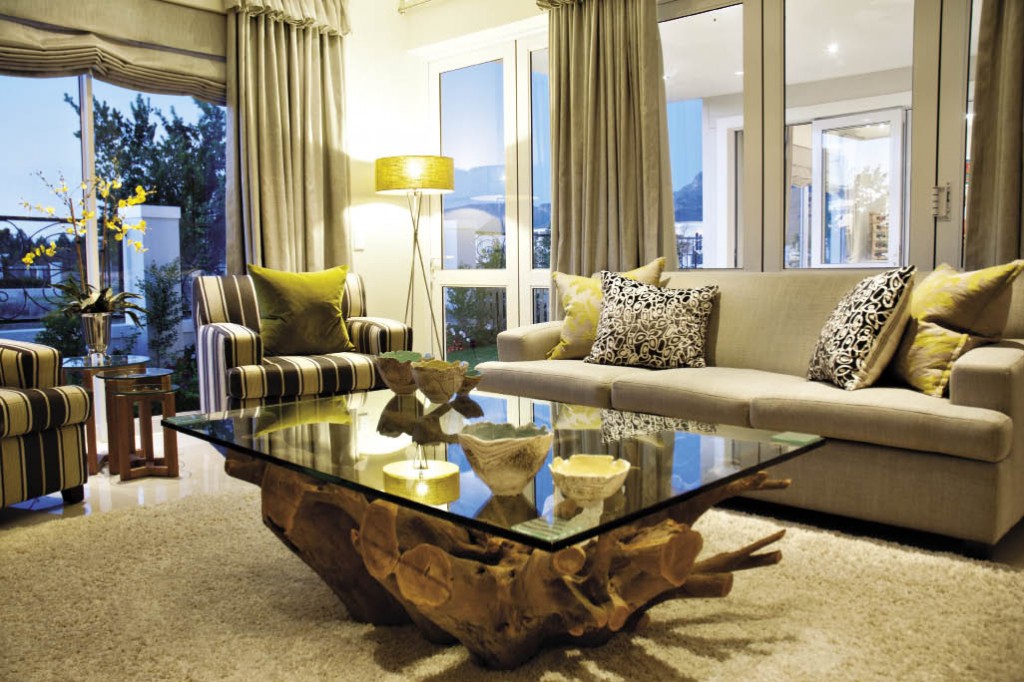 By the time the owners of this private estate home relocated to Val de Vie Polo Estate in Paarl, they had become well versed in a variety of lifestyles, both upcountry and along the coast.
For them, this part of the Cape afforded them, as lovers of nature, the luxury of wide open spaces in a sophisticated and secure environment.
Nicolette Jonas of Interior Concepts says her clients, who were already familiar with her work, attended one joint meeting that facilitated the process of walking into a fully-furnished home, filled with custom-made furniture and finishes.
She says her clients' love of art and cooking was integrated into the original design theme. A romantic, contemporary-style interior, with a modern twist and uncluttered spaces, brought clean lines into focus. Colourful touches made up of a palette of green, duck egg and yellow complement the overall design theme of the home.
First impressions are of quality applications used throughout the interior. From the wall and floor textures and finishes, to structured combinations of natural materials used on countertops and tables. Neutral tones were applied on the interior surfaces to emphasise clean, contemporary lines for a restful ambience.
In the living area, a rectangular-shaped dining room table and generous size kitchen counter, provide the ideal interior backdrop with which the kitchen came into being, as very much the heart of this home. A centrepiece of modern shelving takes pride of place in accommodating the owner's collection of cook books amid the abundance of natural light and rich tones.
A fun element was added to the decor process, by working around the client's artistic flair of introducing wall art that integrates natural elements from the outdoors with the interior. The incorporation of the owners' personal art collection, as an integral part of their lifestyle now reflects in the overall ambience. Bedrooms of generous proportions and quality finishes invite relaxation and comfort, where custom-made designer furniture, window coverings and headboards feature interesting combinations of texture and finishing. Clean, symmetrical lines are carried through into the bathroom that was done with products from Waterstone, with light tones and soft contour lines to complement a functional yet aesthetically pleasing environment.
Another quality installation that reflects master craftsmanship is the front door that was custom-designed and crafted by Windowline. The outdoor entertainment area facilitates convenient entertainment on the furnished verandah, where the built-in outdoor braai, by Decor Lighting and Fires Paarl, is positioned within close proximity to a flowing interior. This polo estate home makes for easy living within tranquil surroundings.