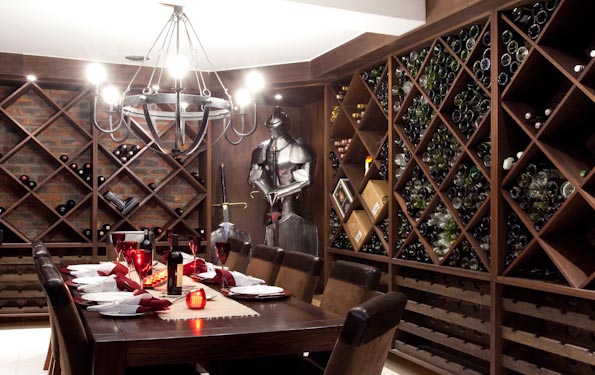 By Anna-Marie Smith, Project Consultant Ruanda van der Walt, Photography Riehan Bakkes
There is precious little that can beat living in this exclusive Paarl estate, where the primary function of an unobtrusive garden fence is to keep the resident wildlife out.
Game viewing from most rooms in this exquisite house is a daily treat, either when the animals frequent their watering hole in the garden, or when they are happily grazing nearby. And even better is when family and friends are free to relax in one of the many contemporary-styled living areas, which allow the panoramic landscapes of the Paarl Mountains to enter through wide open spaces.
The owners, who also farm fruit and livestock elsewhere on the estate, say that waking up and seeing the game nearby is the best part of living in this secure family environment, where living spaces exude understated elegance. The daily existence of inhabitants at Val de Vie Estate in Paarl mostly revolves around the finer things in life, as resident numbers here are made up of both the human and equine kind. As a result of this estate playing host to a number of local and international polo competitions, horses and highly skilled polo ponies are as welcome as their doting owners.
Not only are they provided with luxurious livery, they also maintain top condition due to conveniently located exercising facilities on the estate.