WIN!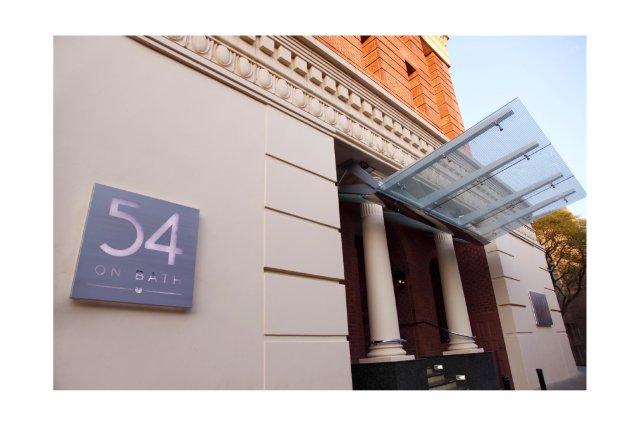 Win a night's stay and dinner for you and your partner at 54 on Bath, worth R4500. 
Tsogo Sun's latest edition, the innovative 54 on Bath hotel, in Rosebank, is open for business! This new deluxe boutique hotel boasts 60 deluxe rooms, and 12 executive rooms and focuses on providing a unique guest experience combined with a personalised approach and intense attention to detail. Guests can look forward to experiencing consistent small changes, promising a new experience at every visit.
In October 2011, Tsogo Sun added the Rosebank node to their already significant footprint through the acquisition of the Grace Hotel property and office buildings. Extensive research determined the niche offering – satisfying the yet unfulfilled preferences of the discerning business and leisure traveller to Rosebank and surrounds.
Tsogo Sun adopted the address of the property as the name of the new deluxe boutique hotel, 54 on Bath. In keeping with this trend, the well-known restaurant on the fourth floor of the hotel is now known as Level Four. Level Four restaurant is an uncomplicated yet elegant space that allows for intimate and comfortable dining and opens up to the renowned fourth floor roof terrace and garden. The Executive Chef, Gerard Vingerling,  will enchant guests with his culinary flair. Guests and local residents can choose to either relax in the intimate champagne bar on the fourth floor or enjoy a special cocktail at the boutique coffee bar in the lobby lounge. The hotel is perfectly situated for the leisure and business traveller with easy access to designer shops, boutiques and entertainment facilities at the Rosebank Mall through the hotel's link from the second floor.
"We are excited about this new unique offering. 54 on Bath promises a distinctive guest experience with exceptional attention to detail in an intimate, vibrant and energetic environment. An offering that assures that the diverse needs of the discerning business and leisure traveller will be fulfilled. As a Tsogo Sun hotel, 54 onBath will benefit from the groups' investment strategy, guaranteeing that it will remain innovative and unique in years to come," says Graham Wood, Managing Director Tsogo Sun – Hotels.
VISIT:
In keeping with our Indulgent issue, we're giving away a night's stay and dinner for you and your partner at 54 on Bath, to the value of R4500. 
To enter the giveaway:

Tell us about your most indulgent experience? (In the comments section below)
Closing date: 30 November 2012
Please do note, if the chosen winner resides outside the Gauteng region, they will be responsible for any travelling costs incurred.