From manufacturing steel, stainless steel and aluminium furniture legs, Urbanite – a division of IMC Engineering (Pty) Ltd – now manufactures a range of black satin-finish steel furniture, available to purchase as is or to your specifications or specific needs.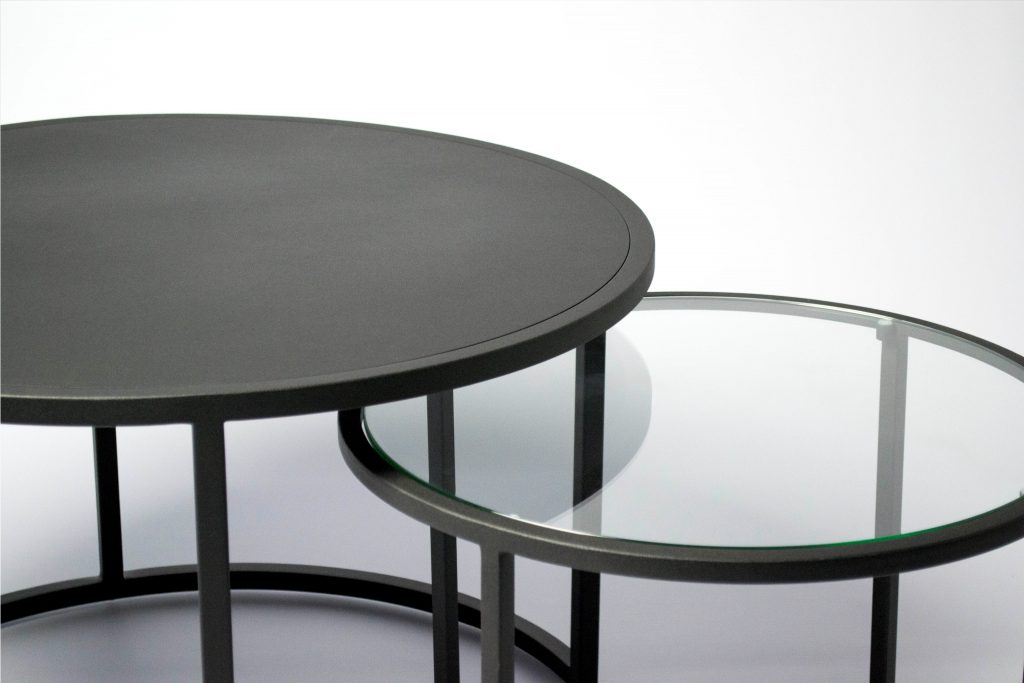 Urbanite has a dedicated team of artisans who produce quality welded products using locally sourced steel, and use the services of sub-suppliers for steel rolling, bending, laser-cutting and powder coating.
Browse Urbanite's catalogue at www.urbanitesa.com to select unique furniture for your home. Please note that there is a three-week lead time on all orders.
Product description

One 700mm (d) x 450mm (h) round coffee table with a steel top powder-coated in a matt black finish. One 500mm (d) x 380mm (h) round coffee table with a glass top. Total value – R3 400.
Visit: www.urbanitesa.com
Email: sales@urbanitesa.com
Call Liezel 084 568 3842/Richard 065 990 5720
How to enter:

Subscribe to our newsletter and complete the form below with your details. Giveaway closes on 21 July. Prize includes delivery in JHB or PTA.