The Win a Home Season 5 Design Duos have already completed two double room challenges. Team Contrast Control and Team R&K tied to win the first challenge which was the double bedroom challenge. Following that, the Design Duos took on a second double challenge by tackling their master bathroom and guest bathroom. This time the boys took the title with Team Contrast Control impressing the judging panel & winning the challenge.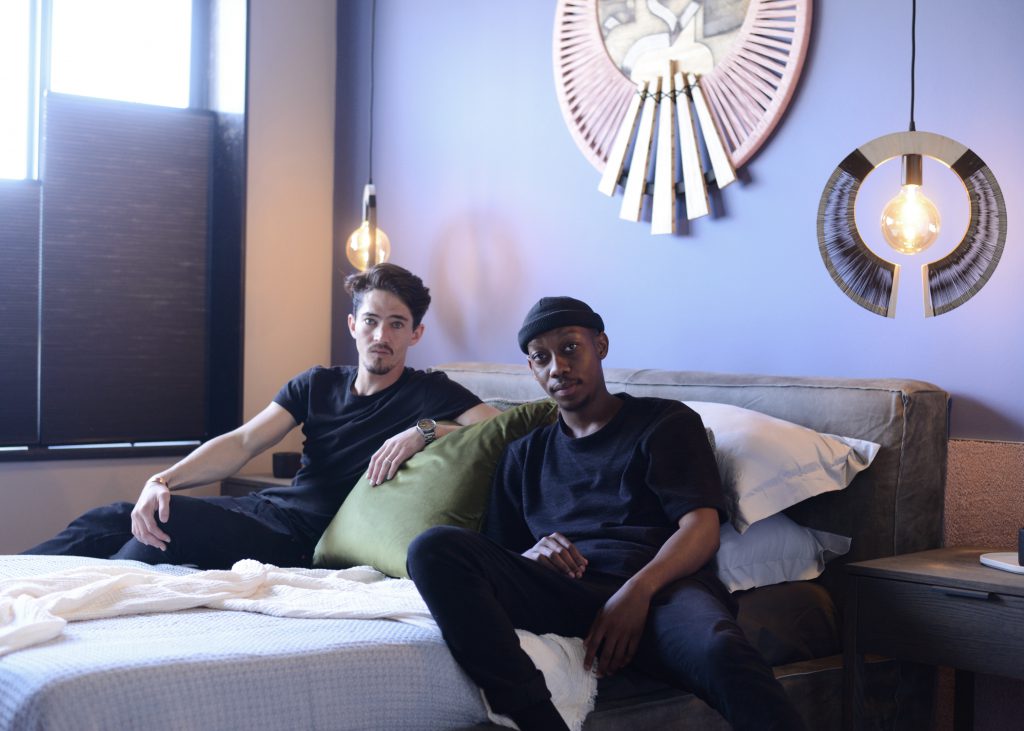 Last week, host Danilo Acquisto briefed the Design Duos on their next room challenge. This time it's not a double room challenge, but an important one nonetheless – the master bedroom.
Before the Duos embarked on their next design journey they were treated to trip to the Cheetah Sanctuary courtesy of Balwin Properties, sponsor of this year's three white box units at their stunning Paardevlei Lifestyle Estate.
With the fun and games out of the way, the Design Duos met their next mentor, Sarah Ord. Sarah Ord, owner of Sarah Ord Interiors is the Design Duos mentor for this room challenge. With her reputation for eclectic colour use, the Duos were in great hands!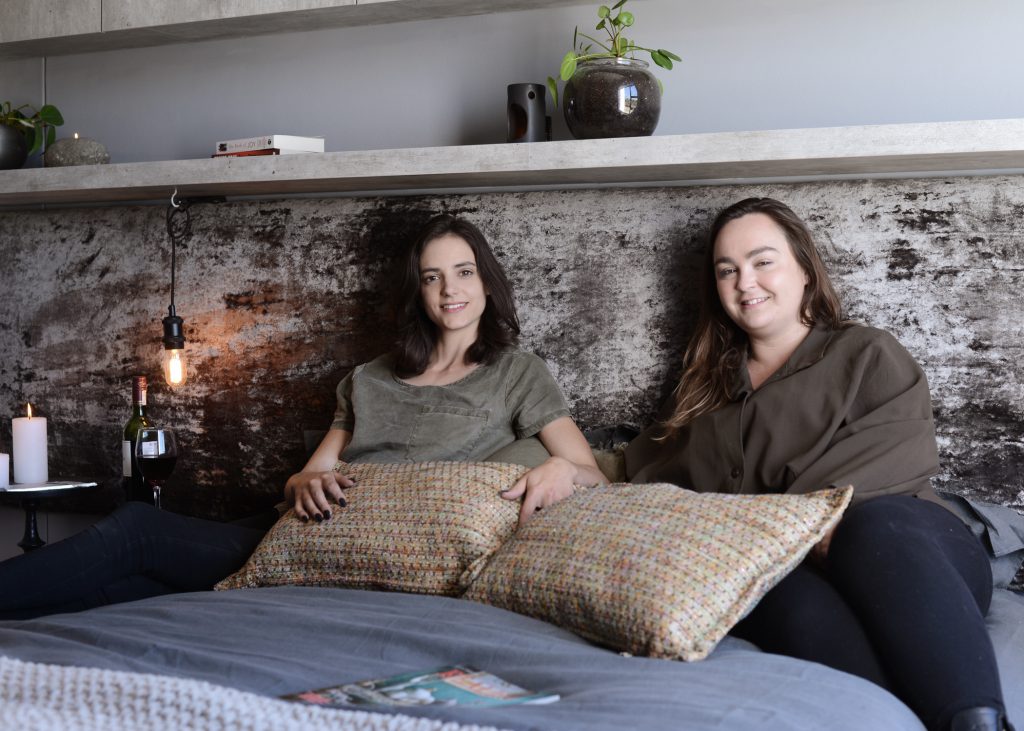 Each Design Duo met up with the renowned designer to discuss their approach to the master bedroom. Following their meetings with their mentor, it was once again time for the Duos to meet up with their local art collaborators.
Team R&K joined forces with the Cape Town-based fine artist Emma Nourse for their master bedroom collaboration. Emma's works have been featured in many galleries around the country.
Team Contrast Control teamed up with Candice Lawrence, the owner of Modern Gesture, a local furniture designer based in Cape Town. Modern Gesture produces lighting, homeware and small stationery products from their studio in the heart of Cape Town's suburbia.
Finally, the Perma Peeps teamed up with Carol Saayman, the owner of the Carol's Curtains. Carol specialises in many styles of curtains and came highly recommended by many satisfied clients her company has done work for.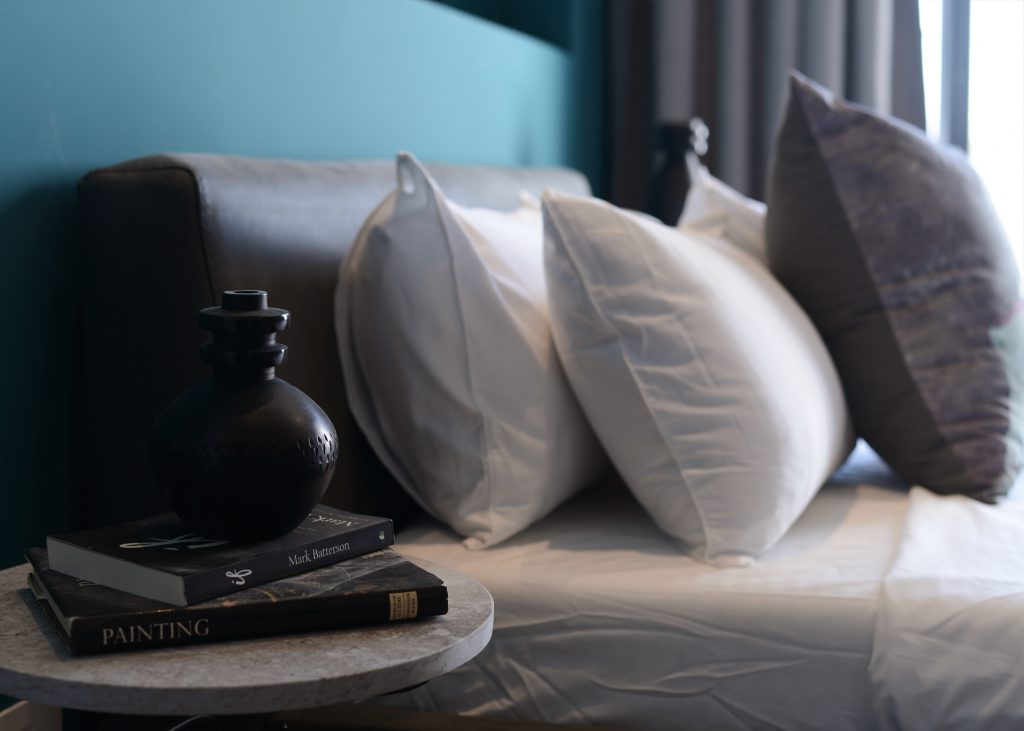 Who will claim this all-important room challenge? Tune in to SABC 3 this Thursday 2 November at 7:30PM to find out.
For now, remember to cast your vote for your favourite duo and enter the weekly competition where this week you stand the chance of winning:
A Weylandts Voucher worth R5000, a Caesarstone Domino Desk Lamp designed by Dokter and Misses worth R12 000, a Tempur Sensation Supreme Queen bed set from Vencasa valued at R50 000 or a Duram Paint Voucher worth R5000. Viewers will also stand the chance to win a Samsung 55" Series 6 QLED TV with infinity design -slim bezel, ambient mode, invisible cable, one remote with next generation experience, 4K gaming smart things app connection and ultra high definition.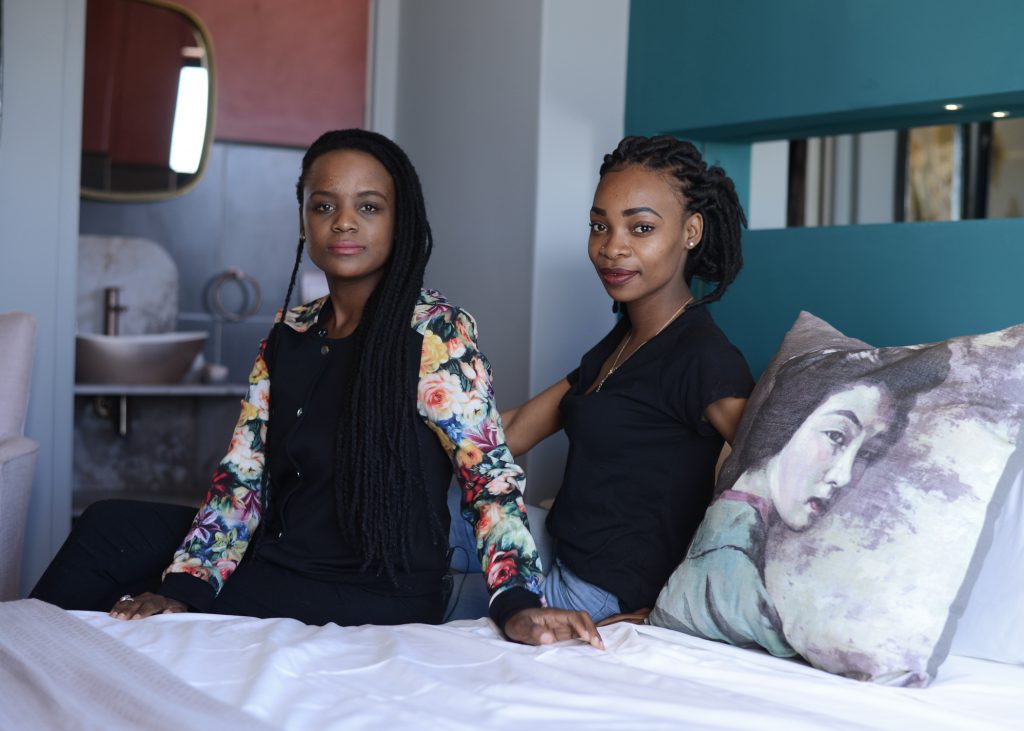 Capitec clients as always stand the chance of winning an additional cash prize should they answer a simple question correctly.
Of, course all votes also count as entries to the grand prize draw of the fully decorated Designer Penthouse Apartment at Paardevlei Lifestyle Estate worth R3 million rand!
To enter simply follow this link.