Are you tired of looking at the same four boring white walls? Why not let your imagination run free by transforming your walls into works of art with the latest wallcoverings?

When it comes to the treatment of your walls, your imagination is literally your only limit. Today's wallcoverings include stickers, vinyl wall tiles, wallpaper, 3D walls, magnetic wallcoverings and so much more. Let's look at some of the options you can consider: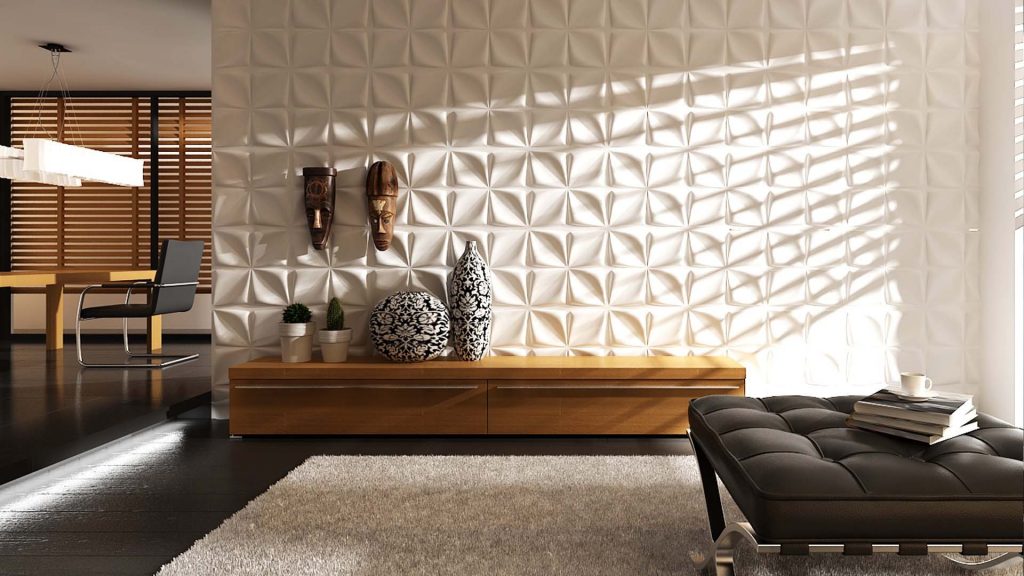 Magnetic walls

There was a time when chalkboard paint was quite a hit – now it's magnetic walls. Imagine the décor (or even practical) possibilities that come with using magnetic wallpaper? "Magwall is a high-quality paint primer with metal properties that can transform walls, doors, cupboards and other surfaces into magnetic receptive surfaces," explains Mike McLennan, sales and marketing director of Magnificent Walls (Magwall).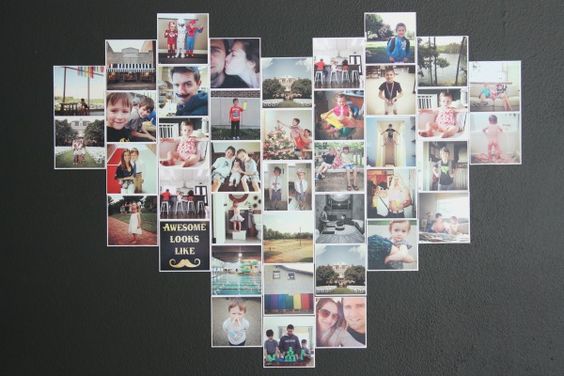 With magnetic wallpaper you can print your favourite photographs and create a feature wall, use it as a write-and-wipe magnetic calendar, use it as a background for a range of exciting, fun and interactive products for kids such as puzzles, shapes, animals and even dominoes. "You can even change your walls to fit seasons, themes and so much more. Once your wall has been painted, you can use any of our magnetic products, and these can be changed quickly and easily."

3D wall panels

3D wall panels not only add a visual dynamic to your home but offer a tactile experience that will leave your guests in awe. "3D wall panels are recommended for creating a bold statement, adding elegance and sophistication to a wall without any structural changes. There are endless uses to these panels, which can be used across various spaces in the home or office," says Calvin Pillay, the director at Exact Design.

He adds that this type of wallcovering is cost-effective and can also be removed and reused. "By simply changing the direction of the panel, you can transform your walls into a totally different three-dimensional look and feel in the space." The 3D panels can also be repainted so getting the finish you want will not be a hard ask. "3D panels are a quick and easy fix and at the same time they offer a lasting solution to some poorly maintained walls and plastering, including degrading walls affected by dampness."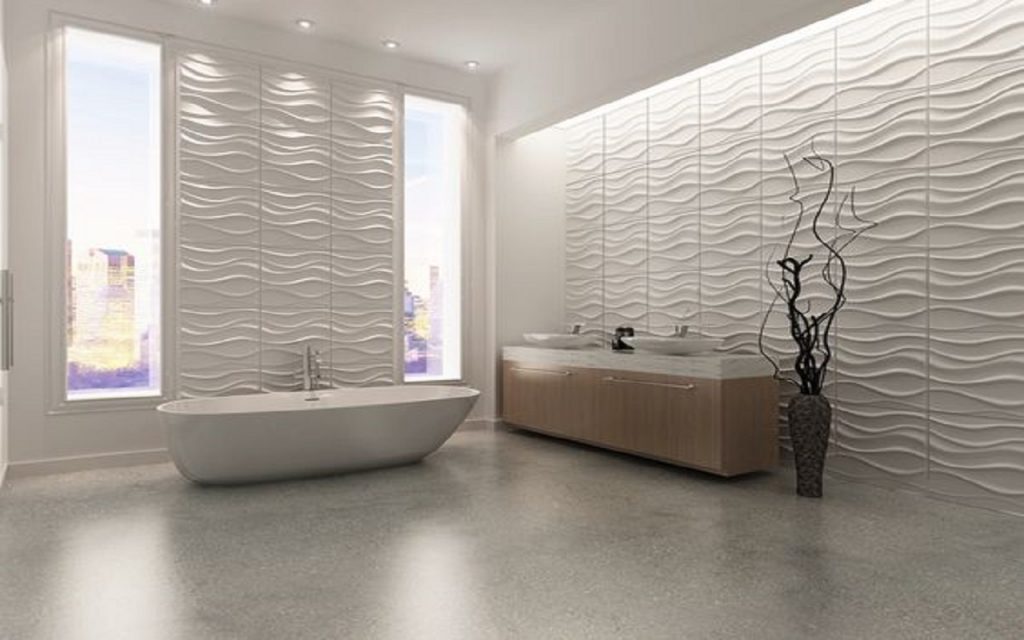 Indoor murals

If you think that a feature wall needs only be one wall painted a solid colour – think again. These days the trends are heading towards bringing beautiful works of art to life right in your bedroom, lounge or even the kitchen. "If you think it, we will print it!" exclaims Theresa van Wyk, the owner of Smart Art, smart art digital and interior specialists.

The company offers a variety of wall murals printed on various products – from general wallpaper to self-adhesives and fabric wallpaper. If you are considering going bold and creating a gorgeous mural inside, Van Wyk recommends keeping the following ideas in mind: "textured-inspired patterns; bright large-scale florals; abstract and retro patterns; African patterns mixed with floral designs; timeless classic art and paintings; gradient watercolours; monochrome designs; glow-in-the-dark wallpaper; and grunge and marble textures".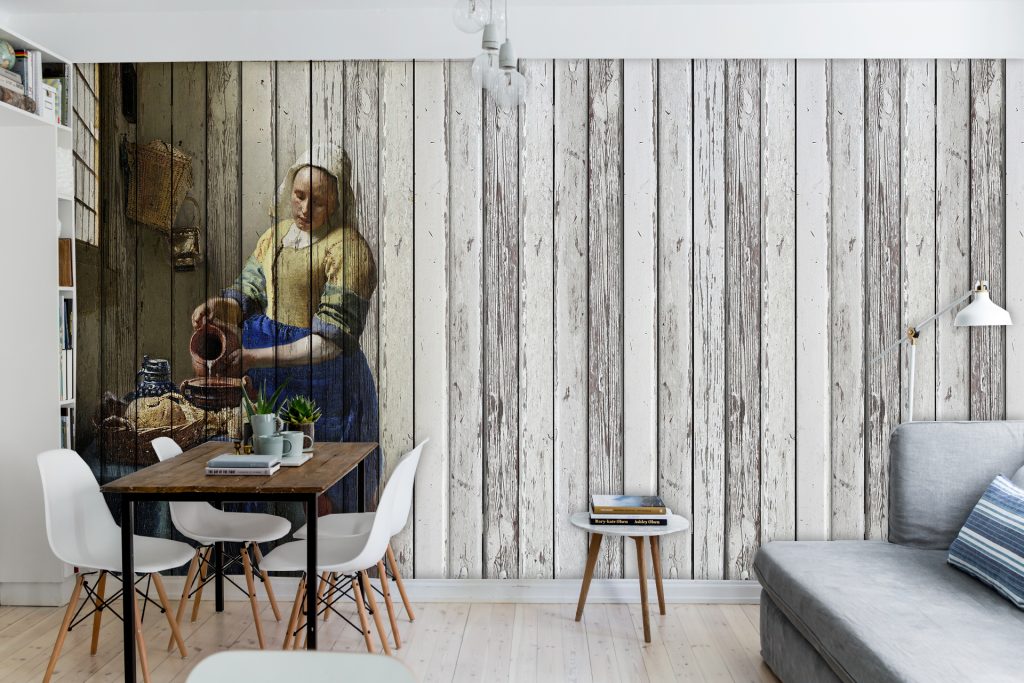 Do some decals

If you are still not quite ready to let the artist in you run free, you can consider decals as these will give you the option of adding beautiful designs in smaller amounts. "We have more than 350 different designs to choose from and we also custom-design wall art so that you have a wide variety of designs to select according to your personal style. The great thing about this type of wall art is that it can be changed very quickly without much interference and distress to the household. The cost of changing a design to revamp a room is also minimal compared to, say, repainting the room," says Zelda Minnaar, owner of My Wall Tattoos. When choosing wall art, Minnaar advises: "Stay true to your style and your wall art won't go out of fashion."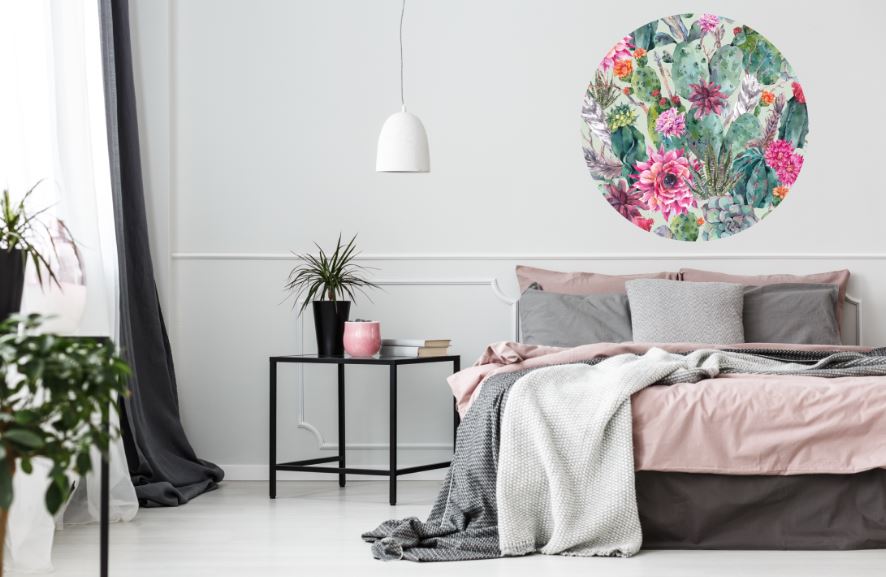 Tiled over

Fantastick Wall Décor supplies a range of decorative wall stickers, frosted vinyl, wallpaper, 3D wall art as well as vinyl wall tiles. "Vinyl wall tiles can be used to cover outdated tiles or even just to spruce up plain white tiles by adding a border and bringing in some fun and personality to your kitchen or bathroom walls," says Daleen Meara, owner of the company. She adds that apart from adding a fresh look to old tiles, vinyl tiles are also an easy makeover option. "There is no chipping out your old tiles or getting a tiler to install new ones. You just cover them with the vinyl tiles. No mess, no fuss!"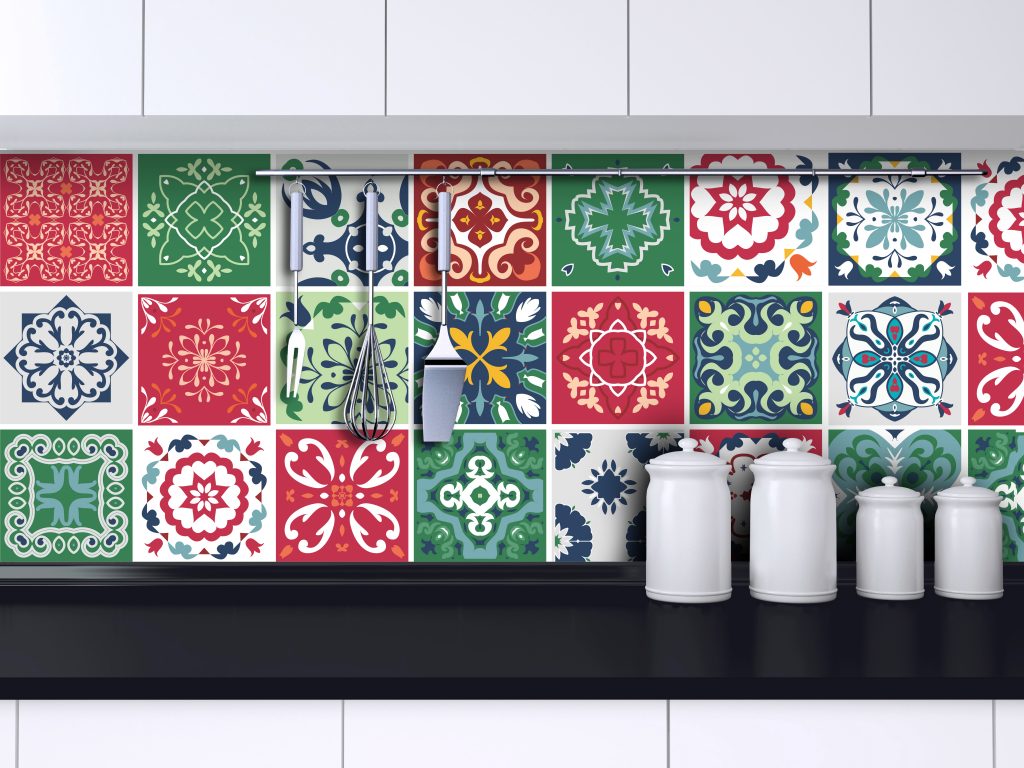 Looking ahead

StickyThings.co.za owner Jackie Niemand is excited about the future of wallcovering trends and points out what we can expect to see. "The best thing about wallcoverings in the 21st century is the incredible print techniques. We are just loving what can be done with metallics, glitters, shiny accents, texture, 3D extrusions and how realistic the printing now looks. We can look forward to even more of that in the future – the more demand there is, the more investment will go into producing even more out-of-this-world wallcovering innovations. Colour-wise, we are always fascinated over how influential Pantone's colour of the year is on wallcoverings. This year should be no different with even more greenery and tropical leaves on the way! Material-wise, fabric wallcoverings and tapestries are also starting to take off – they are not only reusable but have a completely different texture and shine in comparison to paper-based wallcovering."