Winter weather creates some special challenges for the beautiful woodwork in and around your home. Dry Highveld and inland conditions can cause warping and cracking due to extreme moisture loss, the Western Cape's abundant winter rains create an ideal environment for swelling and wood rot, and KwaZulu-Natal has a combination of all of these. Well cared-for woodwork, both indoor and out, is a joy to behold and assures the value of your home, while the opposite is true for dirty, weathered and neglected wood. To ensure that your indoor wood remains in top condition, the experts from Woodoc recommend the following:
Dust your furniture well and regularly. Dusting and maintenance can be done in one action by wiping the wood with a soft cloth lightly moistened with Woodoc Deep Penetrating Furniture Wax.
Regular light application of a high-quality wax like Woodoc Deep Penetrating Furniture Wax or Woodoc Antique Wax will keep the wood in top form.
Never use water for cleaning. If you need to clean the wood, use Woodoc Deep Penetrating Furniture Wax on a soft cloth. To remove any wax or oil build-up, use methylated spirits on a soft cloth.
Wooden floors need extra care. To prevent scratching, stick felt wads under the feet of furniture that will be moved regularly. Insist that chairs be lifted if moved and not dragged across the floor.
Take care not to allow mud and grit to be carried into the house. Feet should be wiped before entry and any mud cleaned off a wooden floor before it is ground into the wood.
Use a soft broom and sweep wooden floors regularly. Never wash a wooden floor with water and soap. The soap will dull the finish and water ingress between the floor planks may cause warping. If the floor needs cleaning, one part white vinegar in 10 parts lukewarm water may be sparingly used to very gently mop the floor. Dry the floor as soon as possible after mopping.
Apply a high-quality pure wax like Woodoc Antique Wax from time to time and buff the floor gently.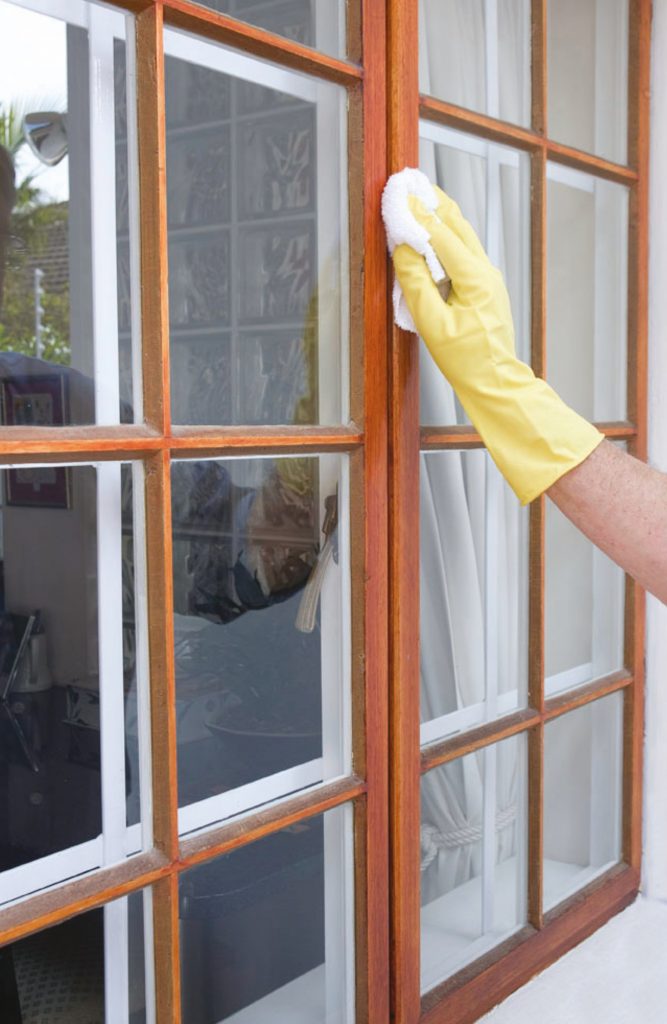 Outdoor wood requires some TLC to recover after winter. As soon as the first signs of spring appear, have a good, critical look at the condition of your outdoor wood. If you see any sign of weathering you should immediately start with maintenance. Regular maintenance is the key to low-impact, cost effective care:
Any wood showing signs of weathering should be sanded down to bare wood (all the old surface coating must be removed) before resealing. Woodoc Exterior Sealers are formulated to bio-degrade and disappear from wood at the end of their lifecycle, so if the wood was sealed with a Woodoc sealer a light but thorough clean with steel wool and mineral turpentine will be sufficient.
Replace any wood that shows signs of rotting.
Seal the wood by applying three liberal coats of the Woodoc Exterior Sealer of your choice. Please follow the application instructions carefully.
Woodoc Weatherproof Penetrating Wax may be applied from time to time as a maintenance treatment to exterior wood.
For information on Woodoc products, visit www.woodoc.com.