We've put together a round-up of your favourite featured homes from 2019. These are the homes that received the highest number of views on our website last year. Enjoy!
1. Modern with a Twist

Even though their home is situated in an exclusive housing estate less than 20 minutes from the centre of Johannesburg, it couldn't feel more removed from the hustle and bustle of city life.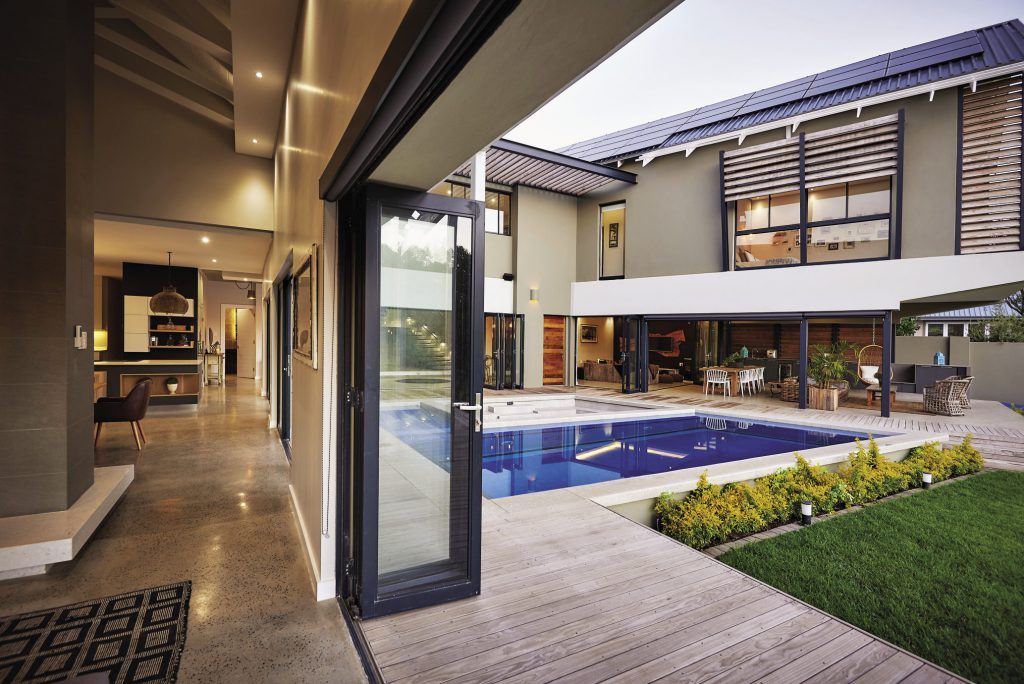 2. Striking a Balance

Contemporary and minimal needn't mean cold, as this family home more than proves.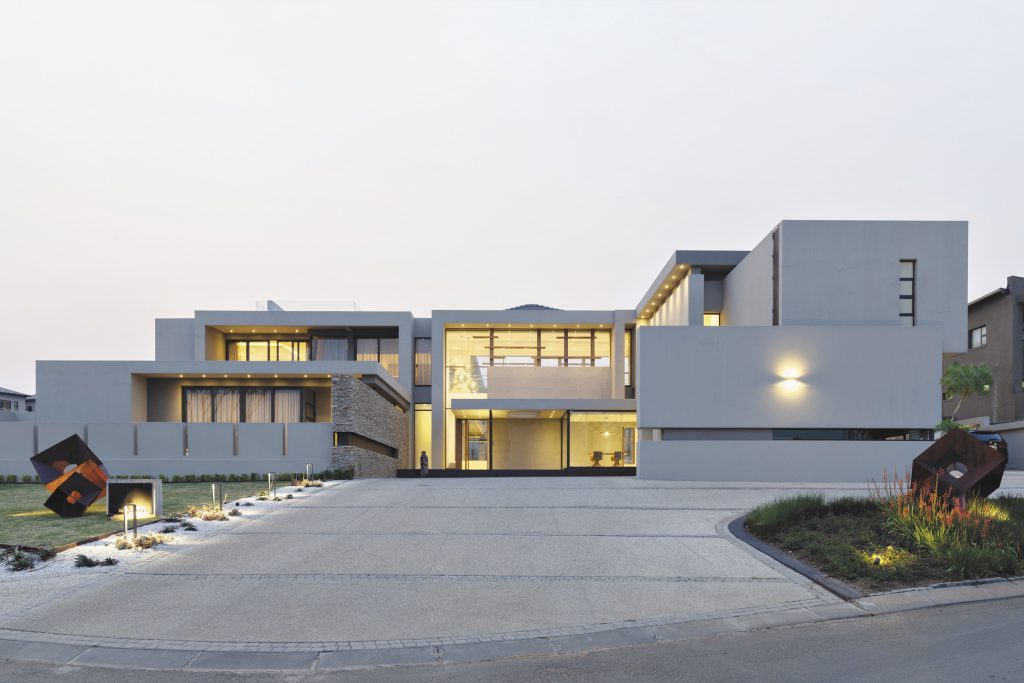 Set in the leafy suburb of Sandhurst in the heart of Sandton, this newly built home strikes the perfect balance between form and function, offering its family the ultimate in modern living.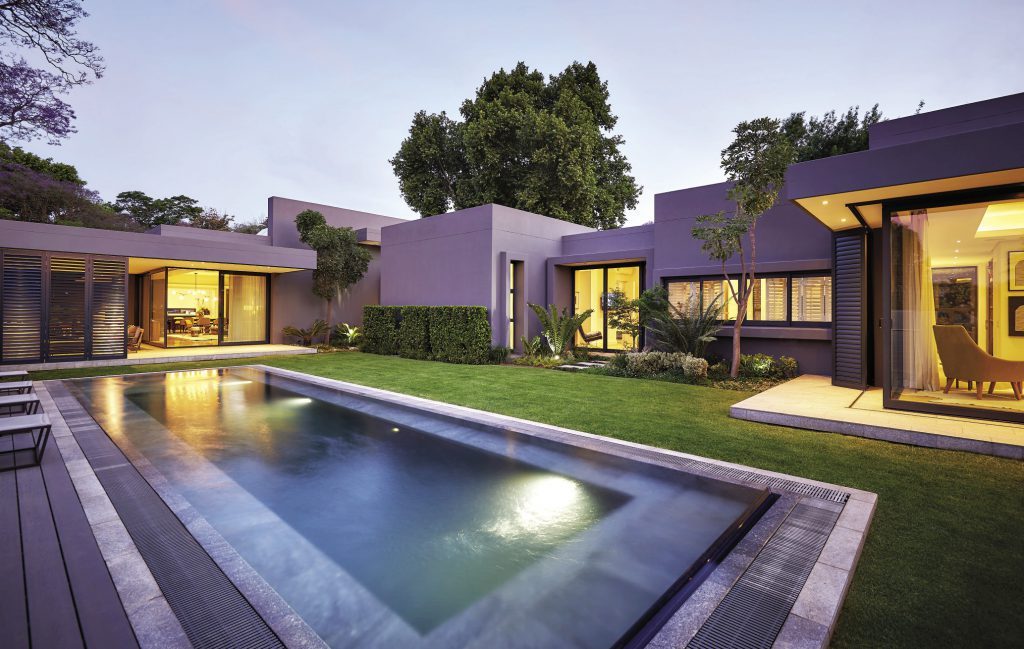 While the owner of this home had never considered living this close to a dam before, it's become an essential element of their home. "When viewing the property, we loved the fact that we would be right on the water, have incredible views and, most importantly, not feel cramped living in an estate," he explains.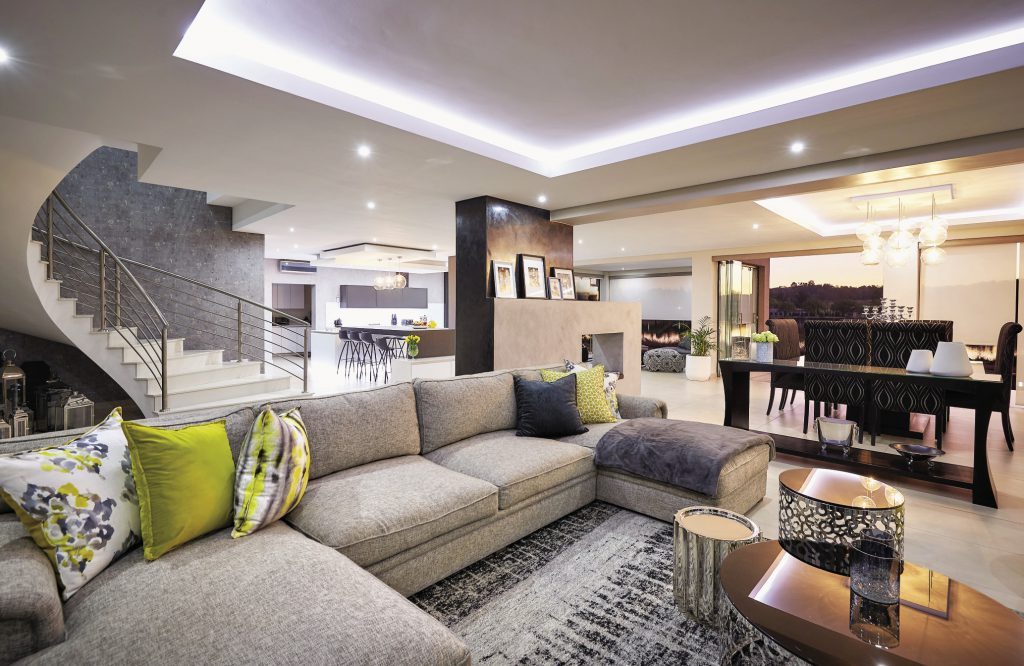 Considered without feeling contrived, this home in the middle of one of Johannesburg's more established suburbs manages to combine the best elements of estate living (serenity and security) without any of the constraints.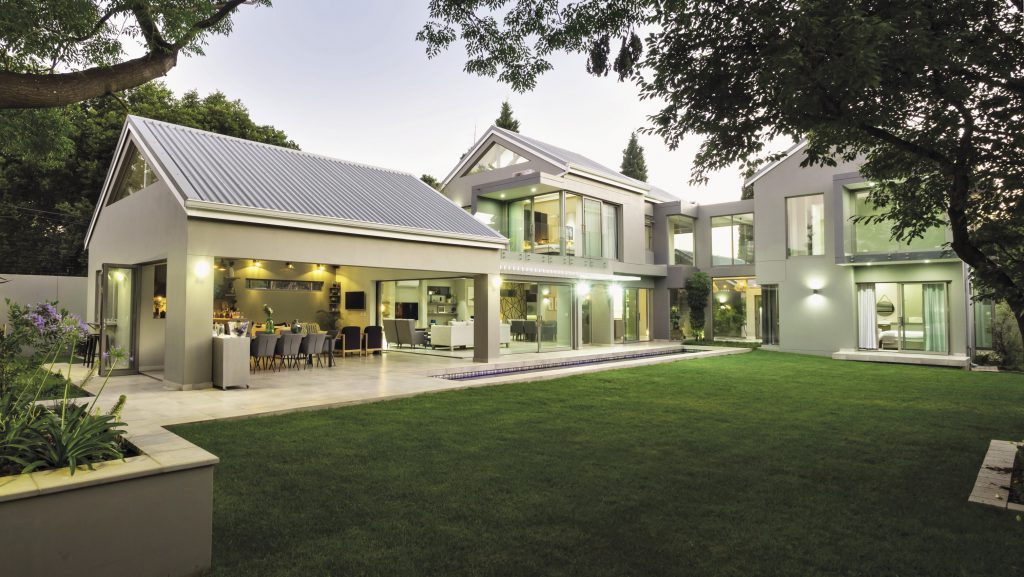 For these home owners who have lived in and around the bustling metropole of Johannesburg, Pretoria and Midrand, finding a forever home where they could settle with their family was a dream they wanted realised sooner than later.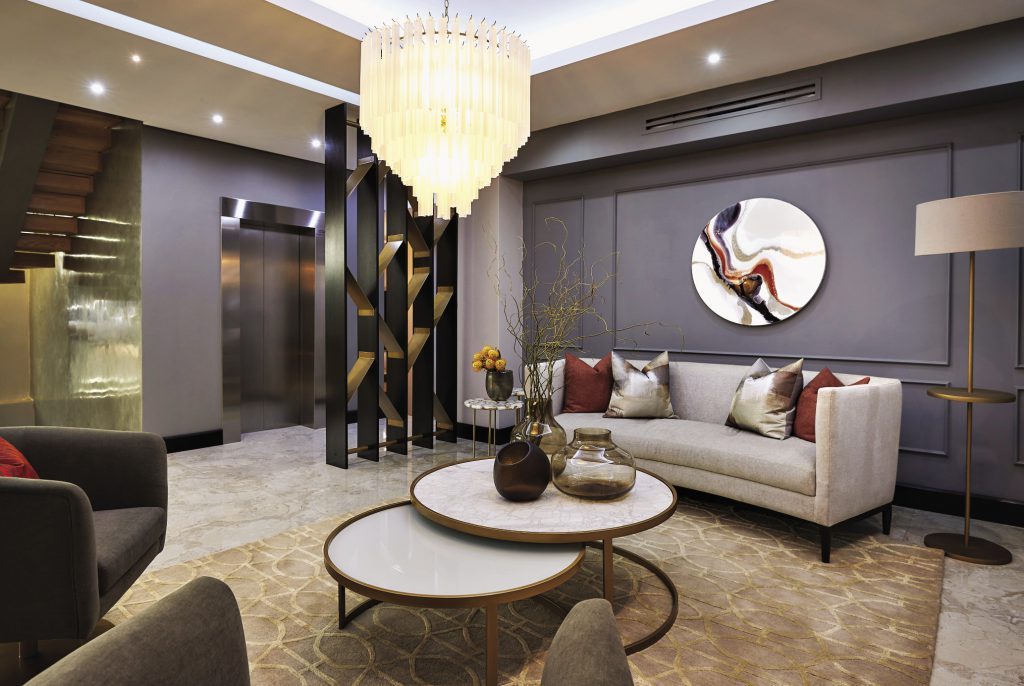 For this family of six – the parents and four teenagers – getting a home that offered them privacy and plenty of space for everyone was a must. The owners wanted each family member to have their own space yet still be able to live and function together.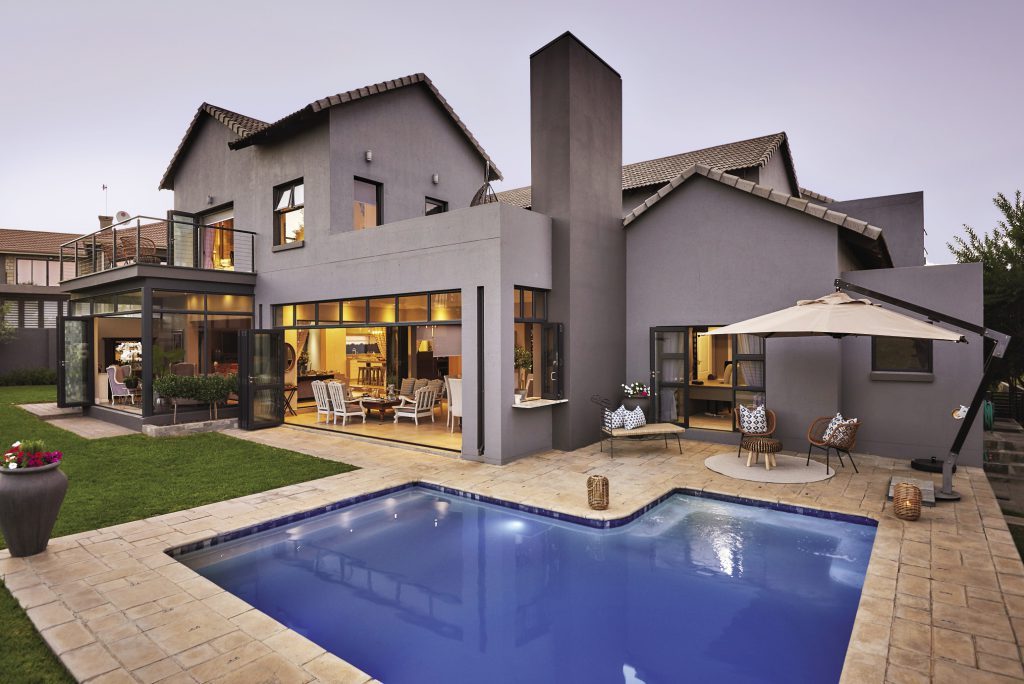 8. Big and Bold
Designed to precision, this home exudes a sophisticated contemporary aesthetic that celebrates clean lines and modern finishes.