Your home office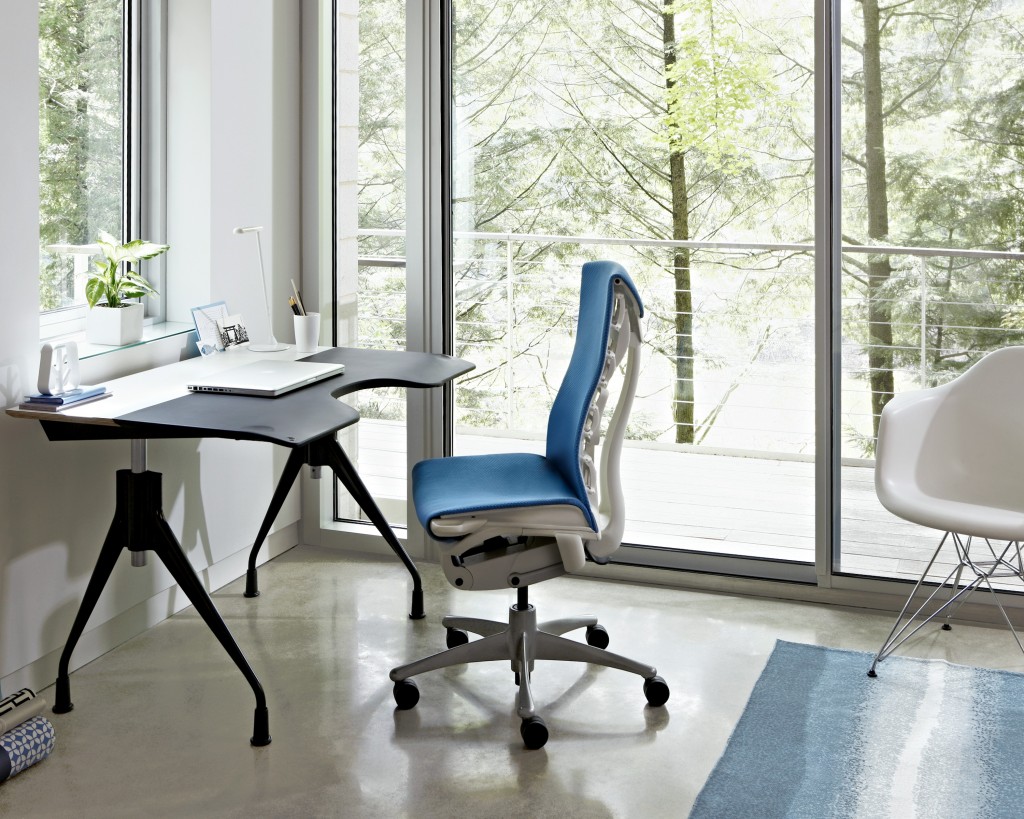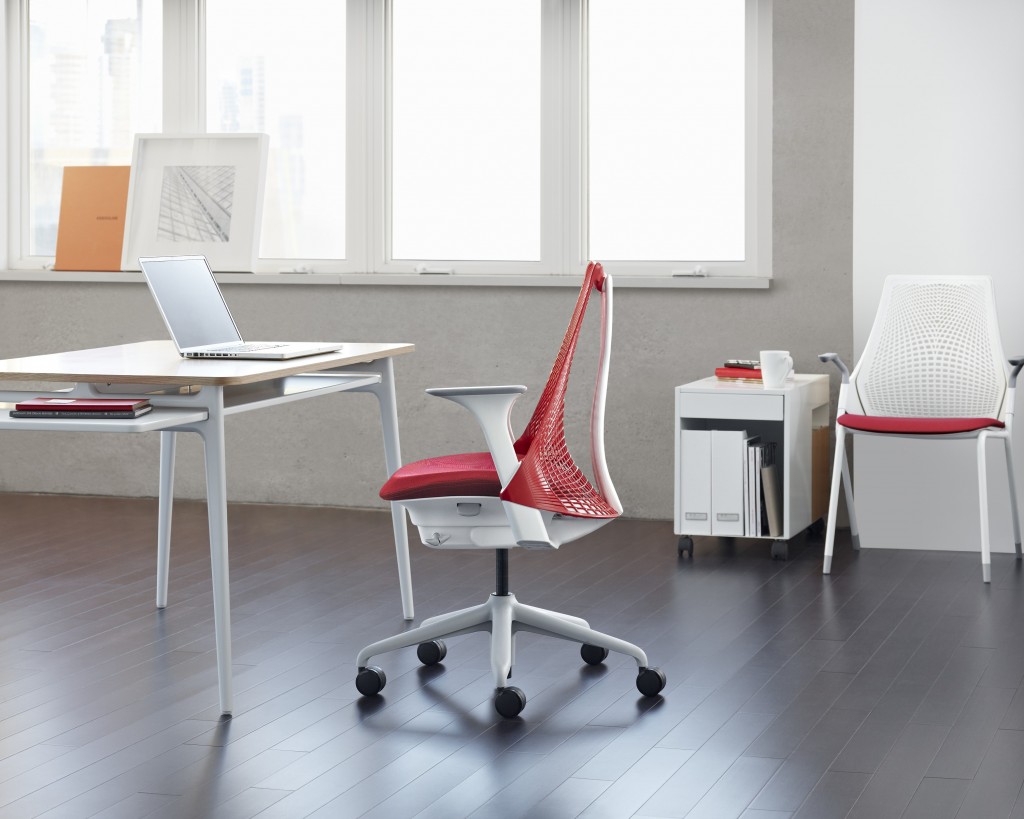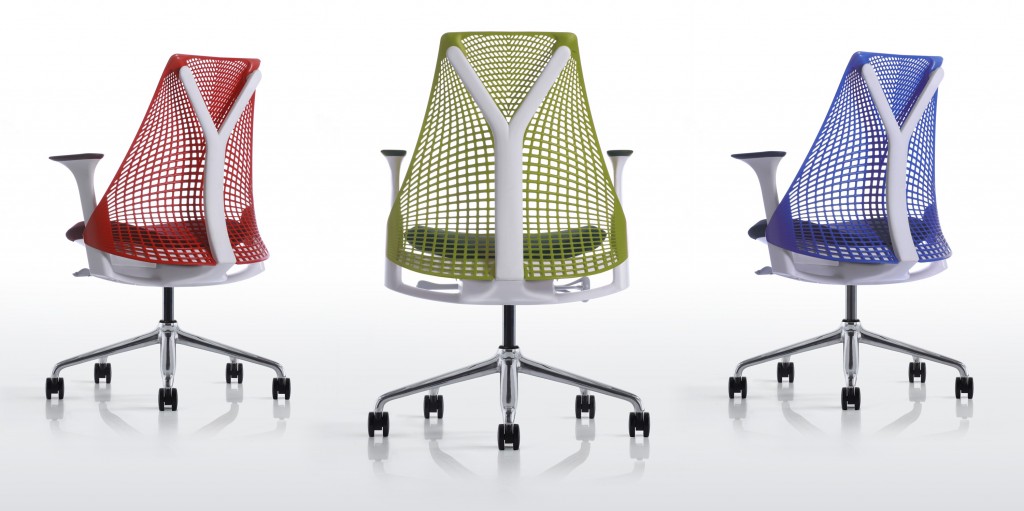 Are you looking to set up your own home office or improve the functionality of your current working space? Ergonomics is an essential aspect of home office design. We spoke to Lillian Antonio, an ergonomist at office furniture company Herman Miller, about how to create the perfect home office.
What are the essential elements of a home office?
It depends on how you are using your home office – are you working there permanently or are you just there in the evening or for a couple of hours at a time? If it's the former then you really need to follow the same rules you would in the office – making sure that you are set up correctly with the right furniture for the task. A good chair is important to ensure you can sit in a supported and comfortable position. But this will be of no use if the other areas of the workstation are not set up correctly, for example the work surface, or if you are looking down at a laptop all day.
Tips for creating a home office
If possible, have a dedicated work desk or area rather than sitting at the dining room table – it's not designed for working at as it's higher than a desk would be. Choose furniture that is comfortable for you and whoever will be working within your home environment.
Consider the different work tasks you do throughout the day and that you have all the correct tools to do this. For the chair, try to buy the best you can afford. Look for a high number of adjustments so that you can tailor the chair to you and ensure it's comfortable. Herman Miller's new Thrive Portfolio of ergonomic furnishings and fittings for the workplace includes five key categories to help people work healthily – seating, performance desking, technology support tools, task lighting and work tools.
Your head weighs 4.5 kg and to hold you head in a forward, head down posture is very difficult for you neck to cope with, over long periods of time. So if you're using a laptop ensure you have a laptop raiser and separate accessories, such as a short keyboard and mouse.
The one key piece of advice I would suggest is to ensure you keep moving throughout the day – even the most perfect posture, if held for a long period of time, will cause discomfort to your body. Try to get up and out of your seat for at least five minutes every hour.
How important is ergonomics in the design of a home office?
More and more people are working from home either as part of their job role or just working in the evening to keep up with demands of the job. People tend to neglect their home working environment and don't consider it in the same way as they would the office for example.
The same rules apply for a home office; you should ensure that your equipment is set up correctly and comfortably to help prevent injury. Sitting on the sofa with your laptop on your lap for long periods will not do your body or your productivity any good.
You and your equipment work together in a system. For example, you could be sitting in the most fantastic chair, which has been adjusted and fits you perfectly, but if you are using a laptop the likelihood is that you are leaning forwards away from the backrest of the chair and therefore not using the back support. In this situation a laptop raiser would be the crucial accessory to allow you to position your screen correctly.
Storage solutions for your home office?
Herman Miller offers a range of storage solutions that can be used to organise your home office, from its latest range called Stem, to classic storage pieces from Eames and Nelson.
Stem, a new personal storage solution, is designed to place storage at the heart of working environments, helping you achieve more with the space you have to work in. Stem can connect seamlessly with the existing desking systems that Herman Miller offers to help you achieve more with less.
Ideas for a multi-functional home office space?
This all depends on the space you have available to dedicate to a home office. As a provider Herman Miller offers a range of different solutions to help you achieve the best result in the space you have available. The key aspect to remember is that whatever you use to furnish your home office space it must promotehealthy working conditions.
CONTACT: