SA Home Owner's edit of 10 statement-worthy chairs, guaranteed to withstand the test of time.
Classic One-Seater
@home's Classic One-Seater in distressed velvet in ochre makes a statement in any room. The clean lines of the chair allow the fabric to do all the talking. Velvet has been trending for the past two years, but the distressed velvet in ochre gives it a luxurious and relaxed feel at the same time.
Veracruz rocking chair
The Veracruz rocking chair in blue velvet by La Forma will add the wow factor to your home. Some pieces have such character that you can't stop looking at them – they become the centre of attention in any room. This is one of them.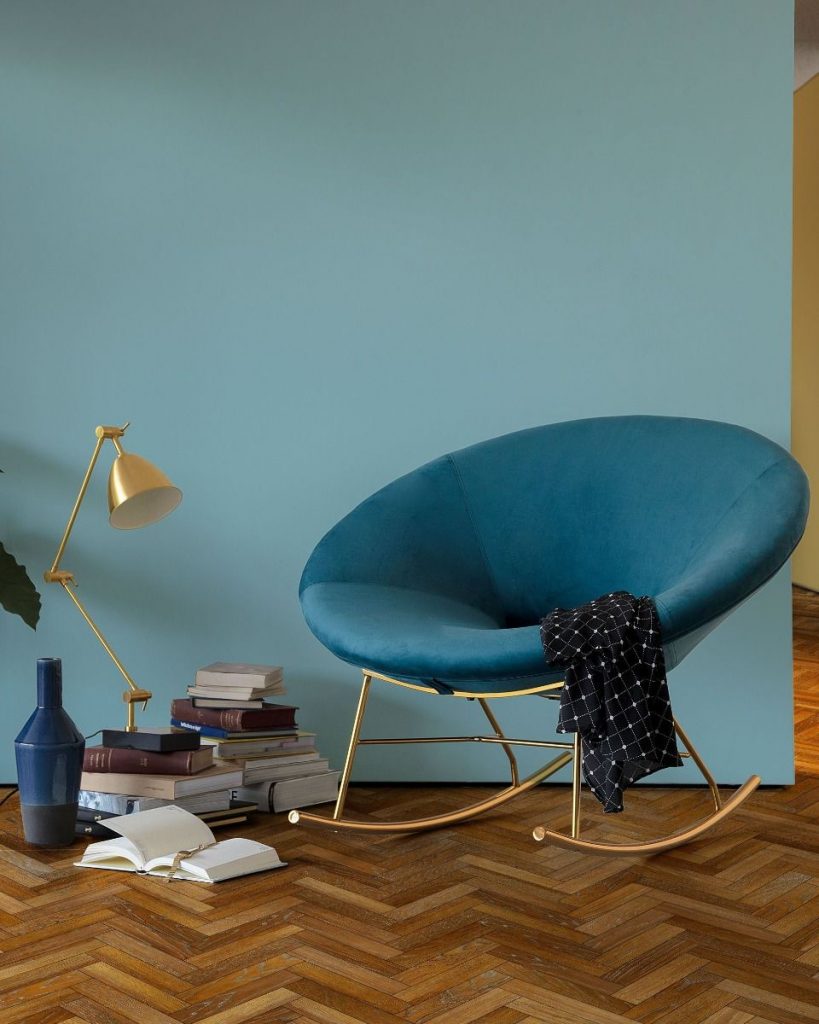 Vanda armchair
With a wraparound design, the Vanda armchair in mustard velvet by La Forma is reminiscent of the classic Egg Pod chair. It is a stunning wing armchair with silhouetted shapes and upholstered in velvet. The armchair is upholstered in mustard velvet fabric with powder-coated steel legs.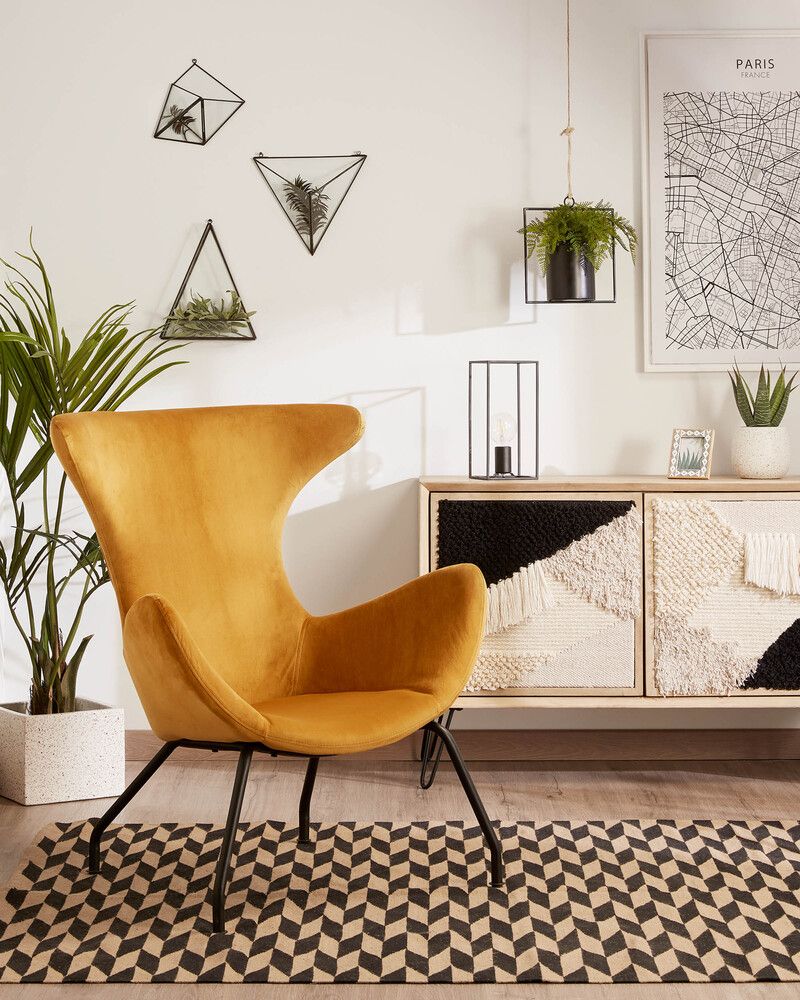 Tusk chair
The Tusk occasional armchair by Louw Roets, inspired by the majestic African elephant, is a modern reinterpretation of the classic wooden armchair with a reference to the old world. It is beautifully handcrafted with traditional joinery techniques to create a timeless classic look. Both the seat and backrest are fully upholstered with top-grade genuine leather which features the deep buttoning technique. The armrests are sculpted and positioned for maximum comfort.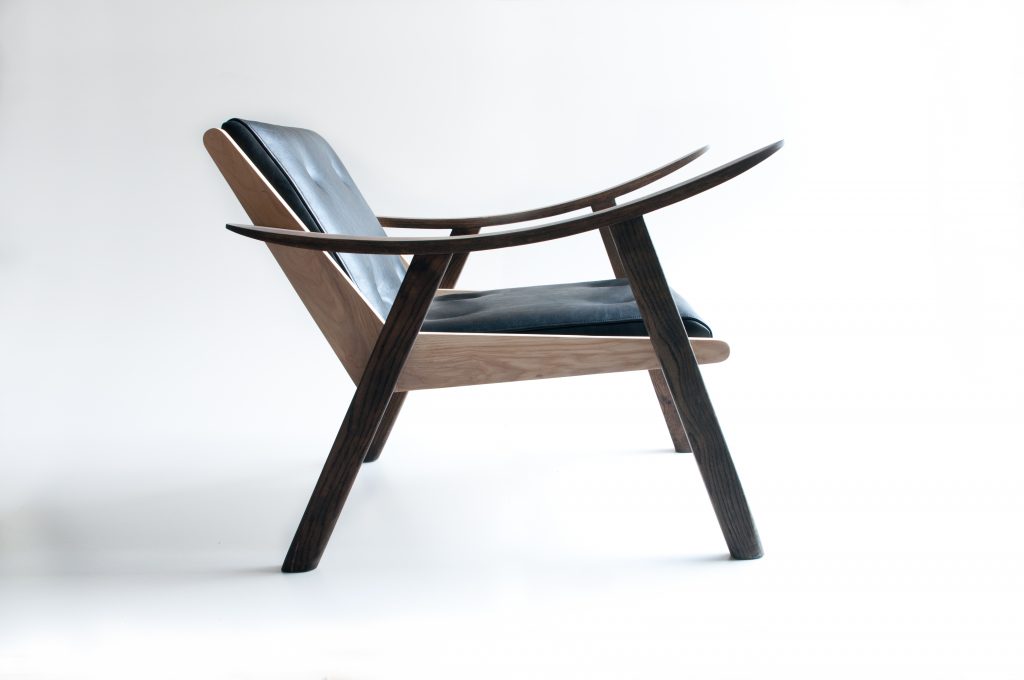 Bubble chair
The Bubble chair by Louw Roets has been created for relaxation, whether it's for indoor or outdoor use. It is constructed from mild steel with a mono leg with a solid base to keep the chair standing firm and upright. To maximise the comfort, the Bubble chair comes with two massive and overly soft cushions.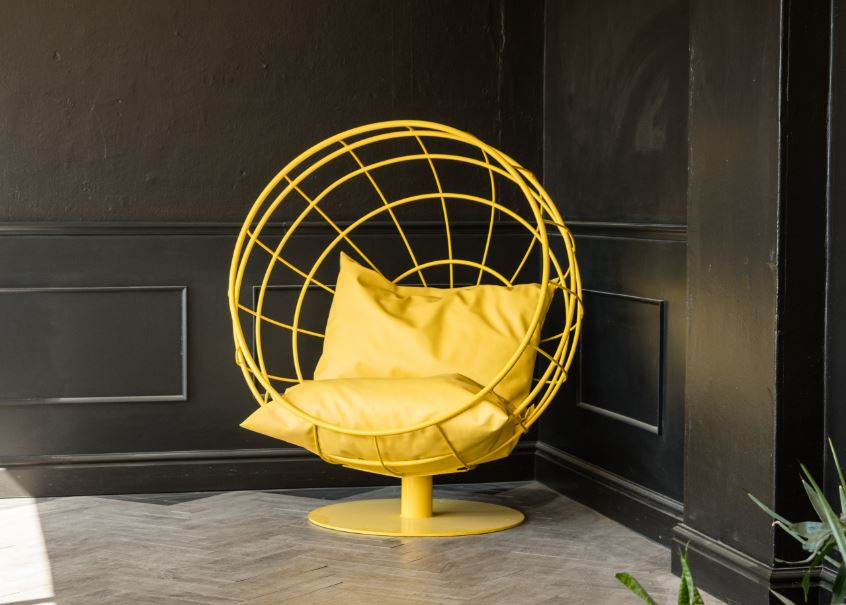 Alta chair
Retro is done right with Woodbender's vintage-inspired Alta chair. With its retro silhouette and U-shape bend in the backrest, the Alta chair's versatility makes it an appropriate addition to a variety of spaces, residential or commercial. It has found its place in restaurants and homes across the country in a multitude of different timber finishes and upholstery fabrics.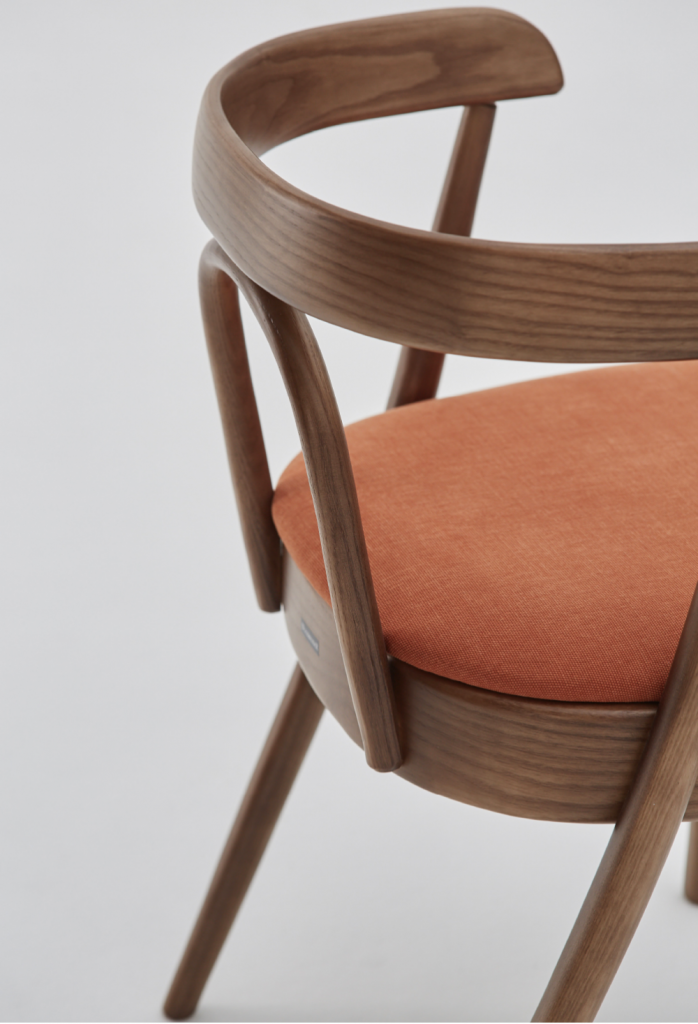 Chelsea Showwood chair
Woodbender's Chelsea Showwood chair combines the simplicity of African design and drama of wide solid bentwood components resulting in a chair that is both iconic and functional. The spoon backrest is made up of four bentwood pieces of solid natural ash timber. The seat and bottom brace ring are also solid bentwood.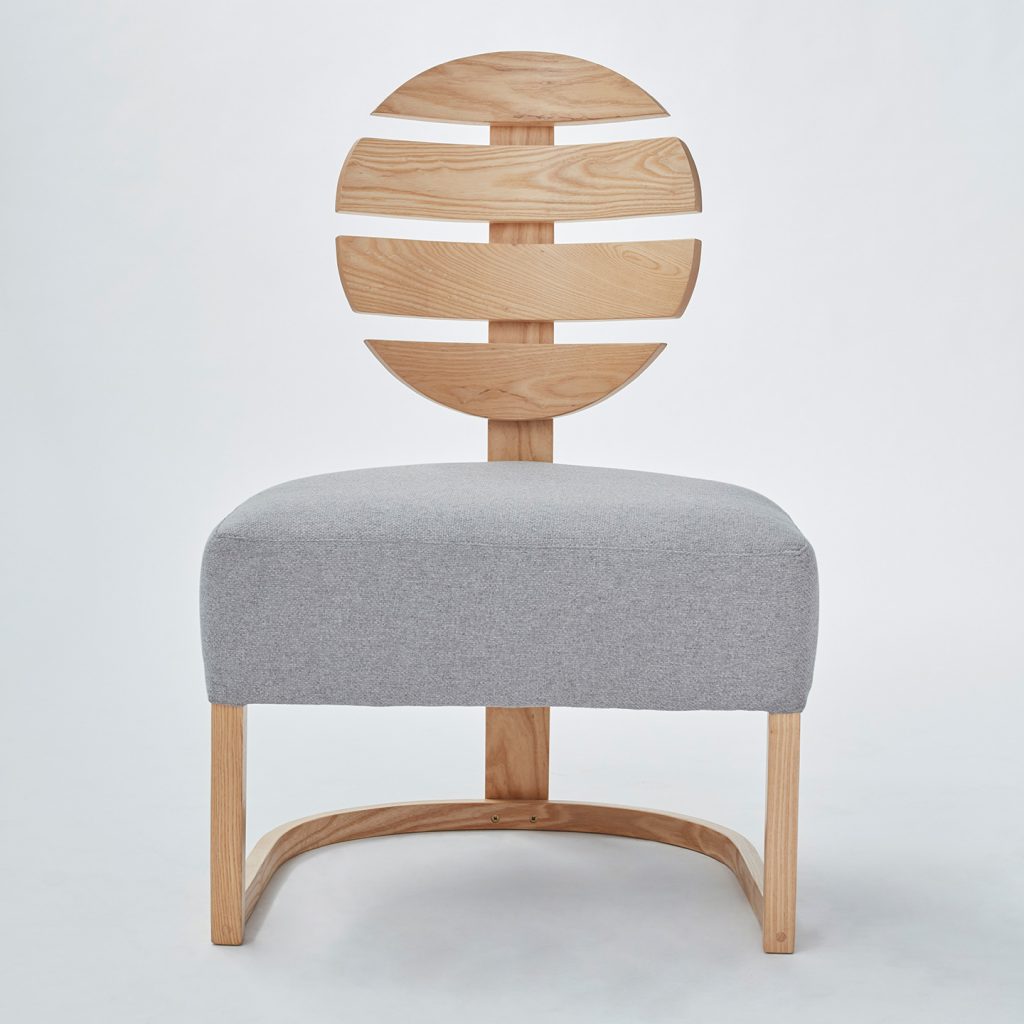 Contemporary Curve armchair
Bespoke Living's Contemporary Curve armchair fits in almost any application – as seen here in St Leger & Viney Jaipur Festival fabric. Bespoke Living manufactures to its clients' request and needs. Designs can be changed and adjusted to create exactly the look and feel that you desire.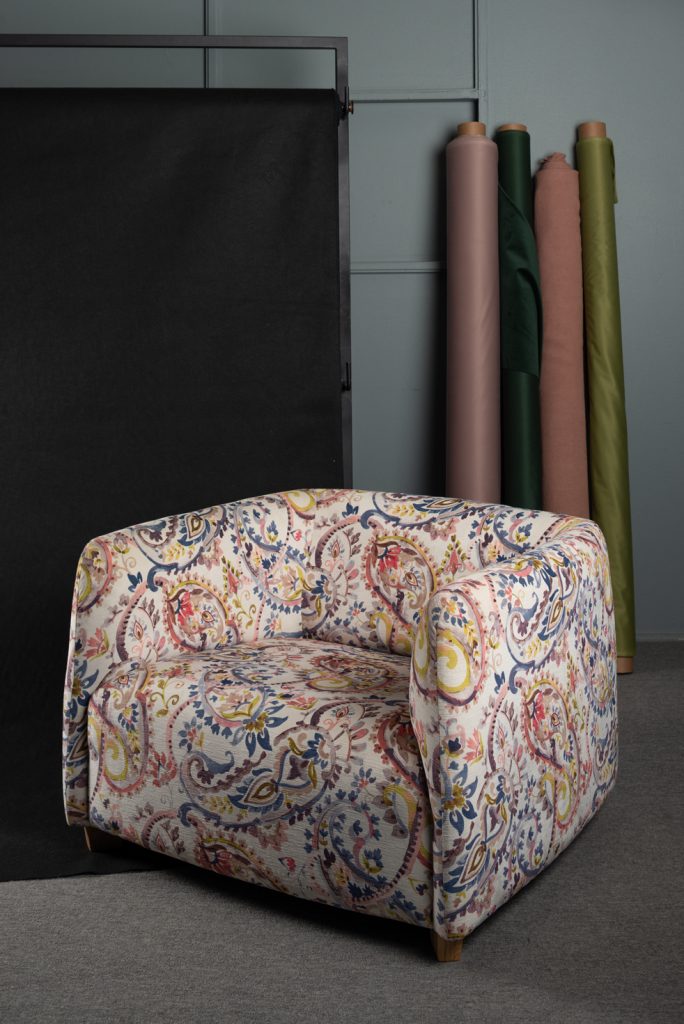 Leather swing chair
The contemporary adult swing is a specialty chair by Egg Designs, with a stainless steel frame and yolk with leather upholstery. The swing chair can be suspended from a firm surface via a galvanised steel chain which can be modified to any length.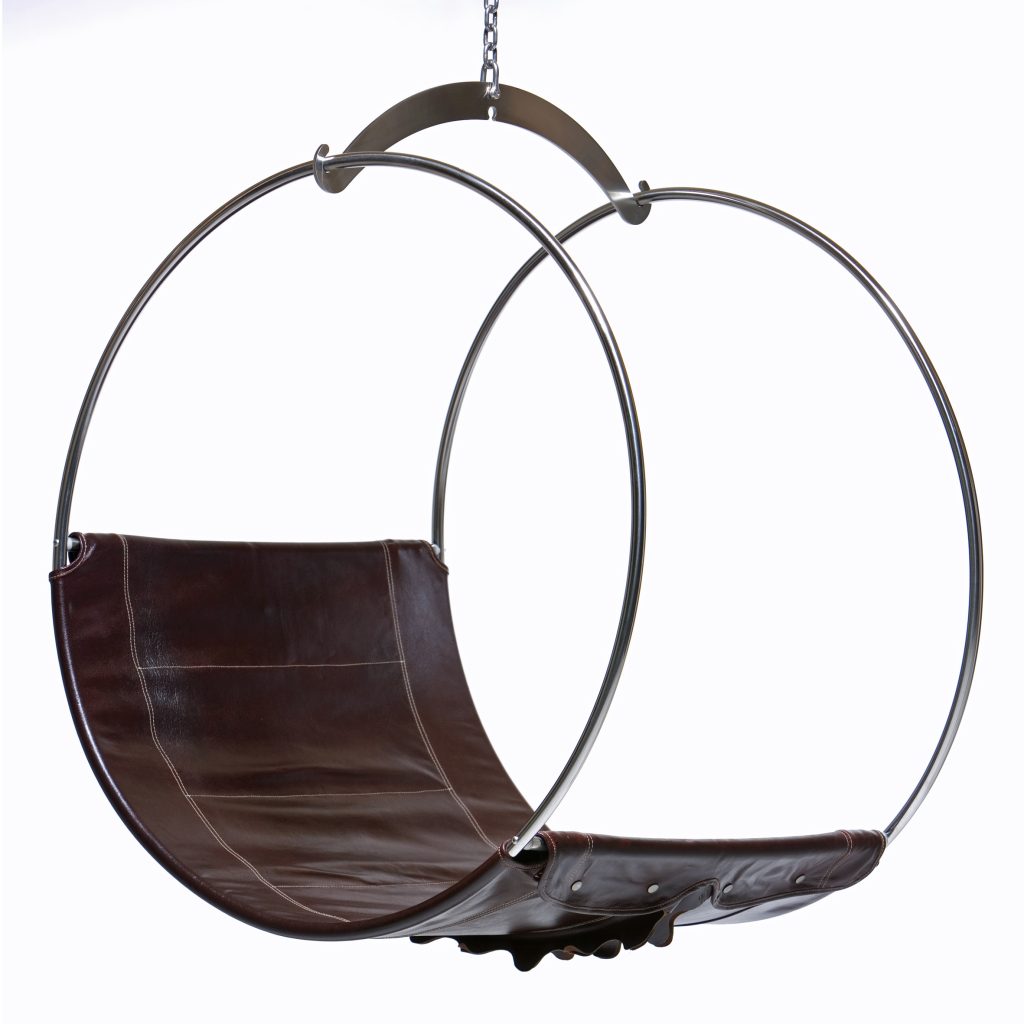 Enzo dining chair
Upholstered in stain-resistant micro-fibre with a distinct weathered look and buttoned back detail with steel Eiffel legs, the Enzo dining chair from Cielo is a modern yet timeless addition to any dining space.