Accent chairs are the perfect way to create a focal point in any room. We bring you 12 statement-making pieces.
Leanne Van Niekerk, designer and owner of LVN Interiors, is a fan of the Flynn and Preppie chairs from Wunders.
Flynn Chair
Clean modern lines tailored with a simple Scandi-style aesthetic make the Flynn Chair a perfect choice for any cosy corner or luxe living zone. The chair is sculptural as it has an interesting form.
It rests on slim metal legs, has skinny arms and a soft yet supportive seat and back cushion. In addition to filling an empty space in this TV room, the chairs were used to add visual interest with their sharp silhouette, making them more than just a place to sit.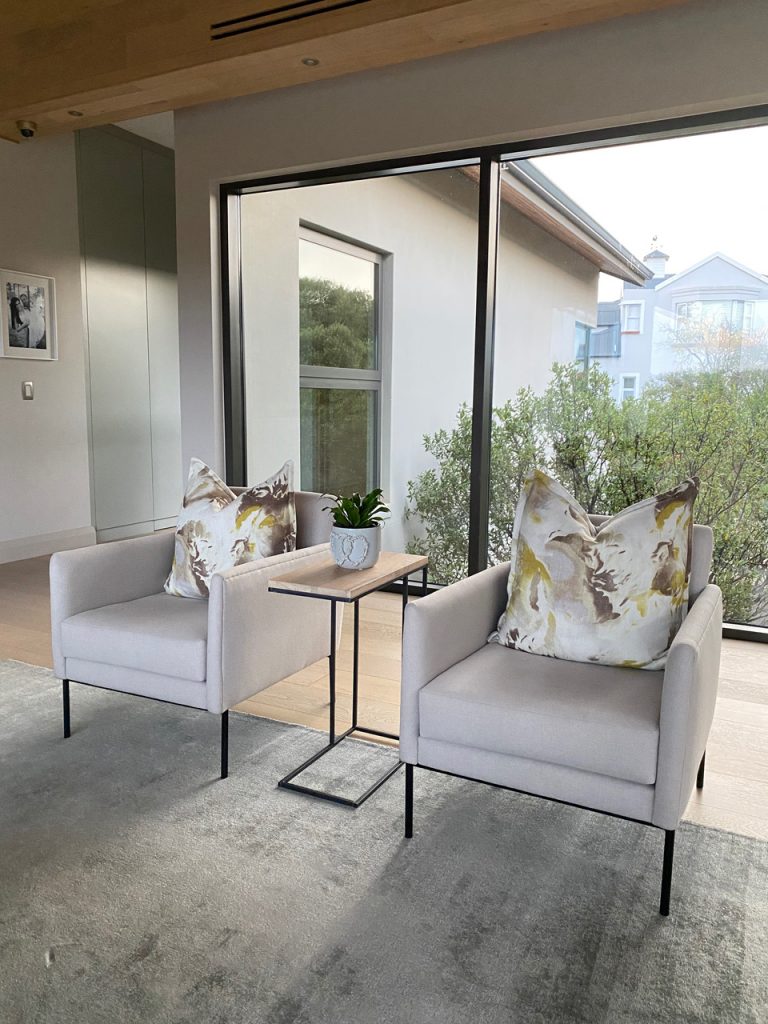 Preppie Chair
The Preppie Chair is made for entertaining with oversized seating and exceptional lounging comfort. With a plush cushion and a high back for support, curling up and sinking into the deep seat is a welcome retreat.
The chairs were used in this space to provide additional seating in a lounge area and to create an eye-catching focal point by offering an opportunity to play with colour, pattern and texture.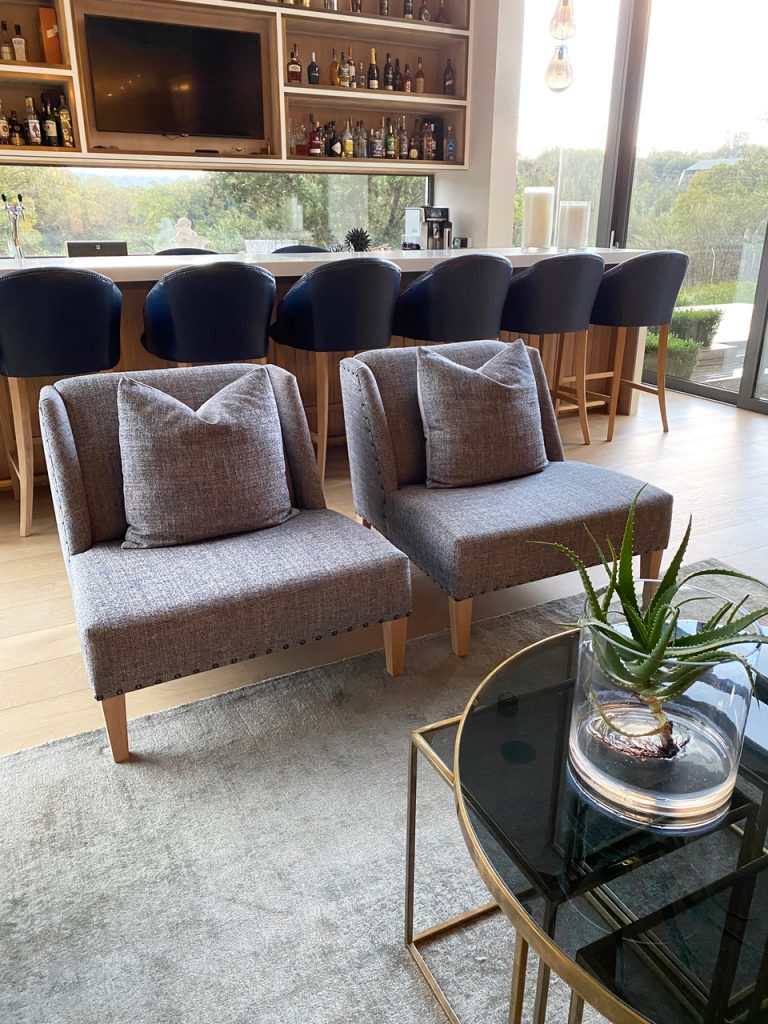 Karin Cawthorne, owner of KARE South Africa, shares the sensational Proud Grey and Peony Swivel armchairs from KARE.
Proud Grey Chair
A very elegant and picturesque armchair in grey velvet including loose back cushion. Voluminously padded and ultra-comfortable, the Proud series is true visual lightness.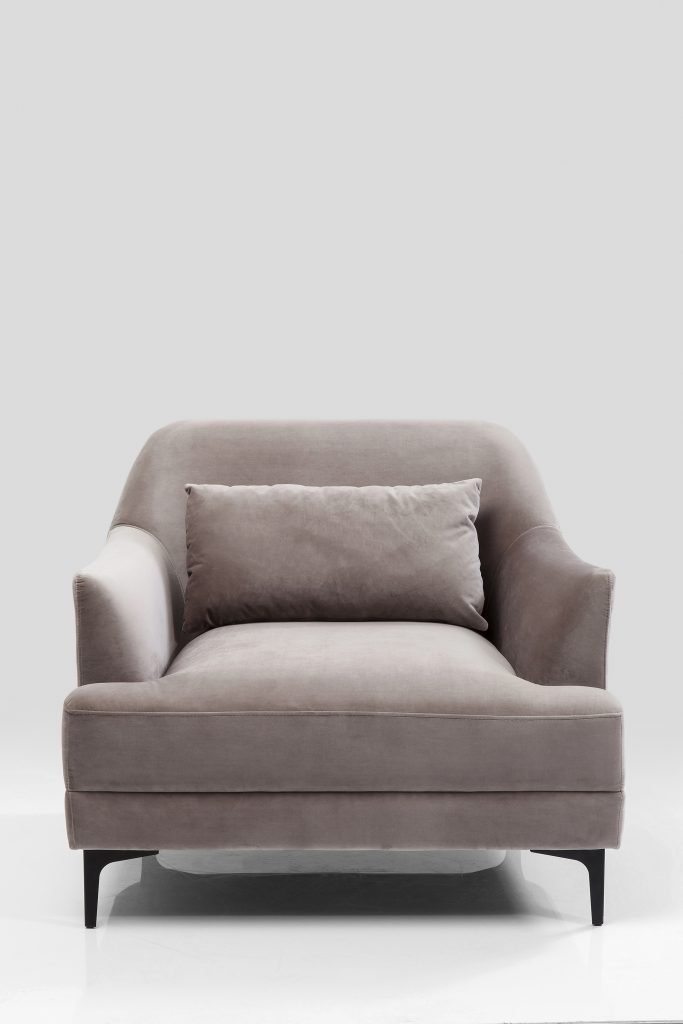 Peony Swivel Chair
Comfortable upholstered swivel armchair with peony print. Whether on wallpaper or as print, this design is a firm favourite with its romantic and retro charm.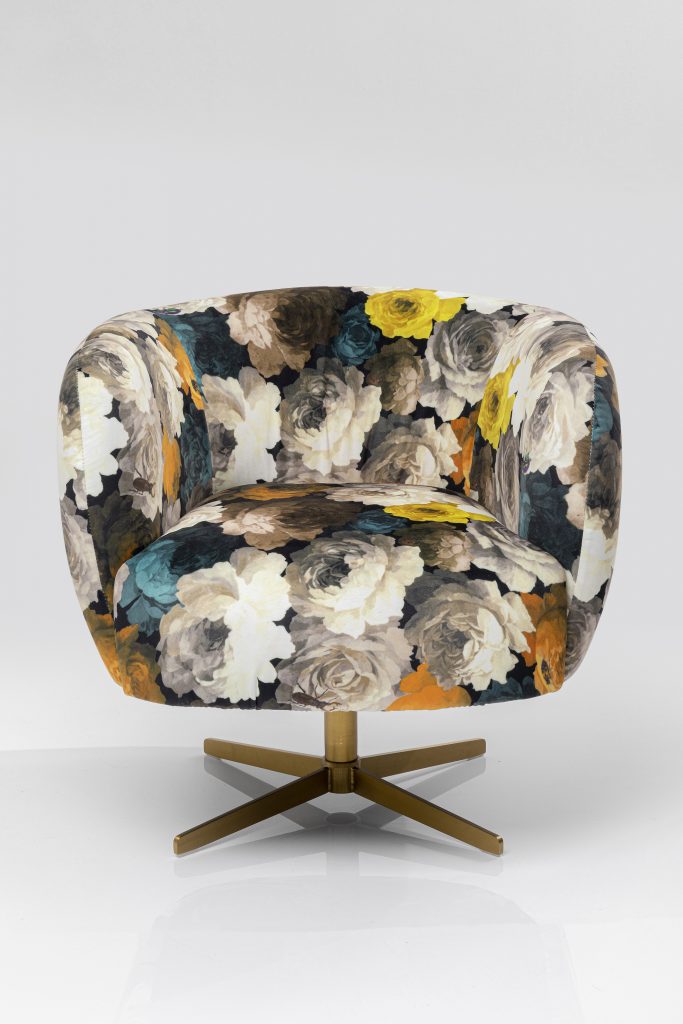 Wiid Design's African Cork Stool and Meraki Occasional Chair are contemporary interpretations of the occasional chair.
African Cork Stool – painted
The African Cork Stool is one of our most popular products, and is now available in colour.
The various painted finishes make each stool unique, and also place emphasis on the beautiful texture of cork as a material. Manufactured in Cape Town from organic and completely recyclable dark cork, painted with a durable primer and water-based acrylic top coats.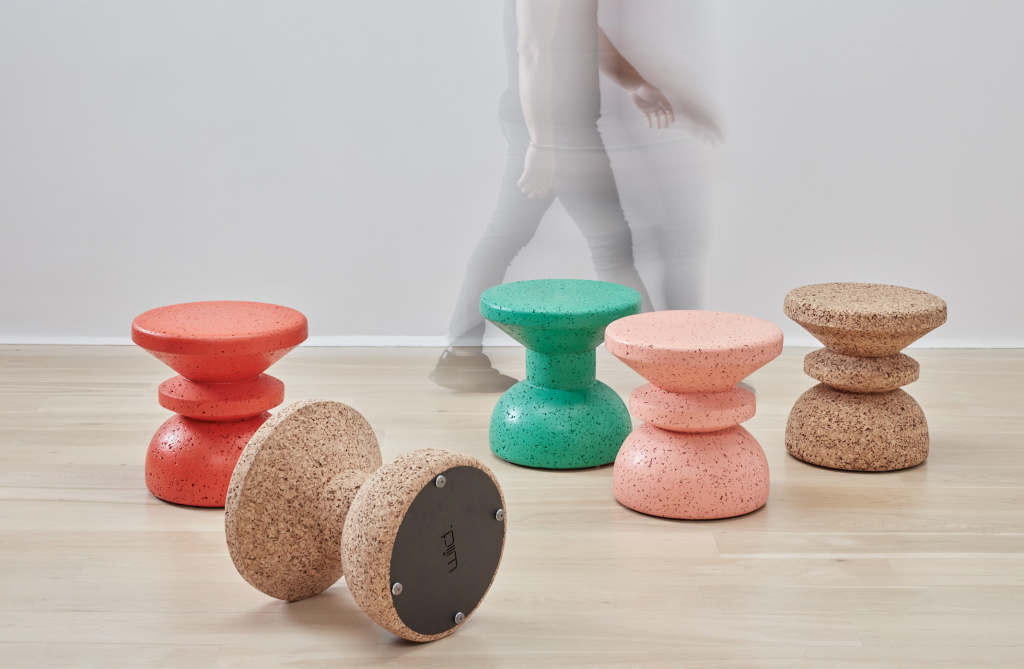 Meraki Occasional Chair
The initial shape and concept is derived from research based on the Senufo people of West Africa. The focus on this collection is that of the handmade African aesthetic as opposed to only machine manufacturing.
The decision to combine two natural and sustainable materials such as cork and soft maple is an example of how we combine two very different but also very similar materials to create something new and original.
Cork is also used as an alternative to upholstery, where the emphasis is based on sustainability in combination with an unconventional material.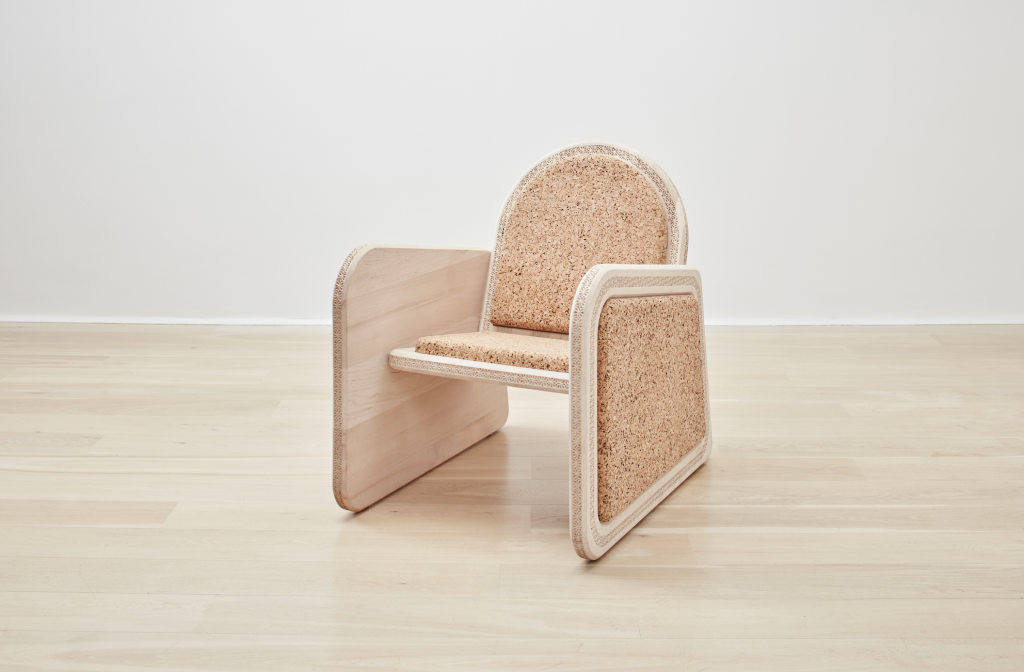 Cielo's Savino Armchair and Rosalina Chair and Footstool are guaranteed to make a statement in any room.
Salvino Armchair
The Salvino Armchair is beautifully handcrafted to add a distinct style to your space. This item features full-grain leather and a solid teakwood frame.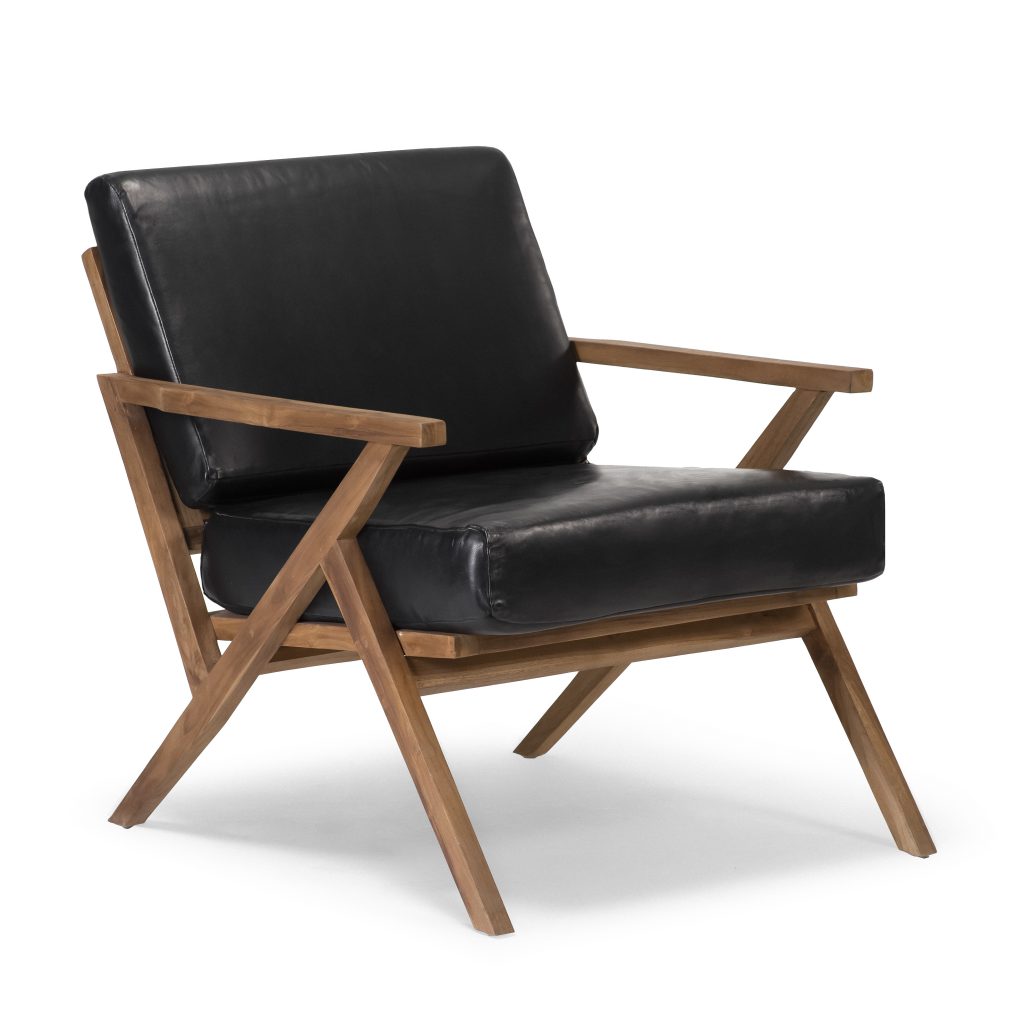 Rosalina Chair and Footstool
Sit back and relax with the Rosalina Armchair and Footstool. Designed with comfort and quietude in mind, this accent piece is guaranteed to bring a shabby-chic element to any space – indoor and outdoor.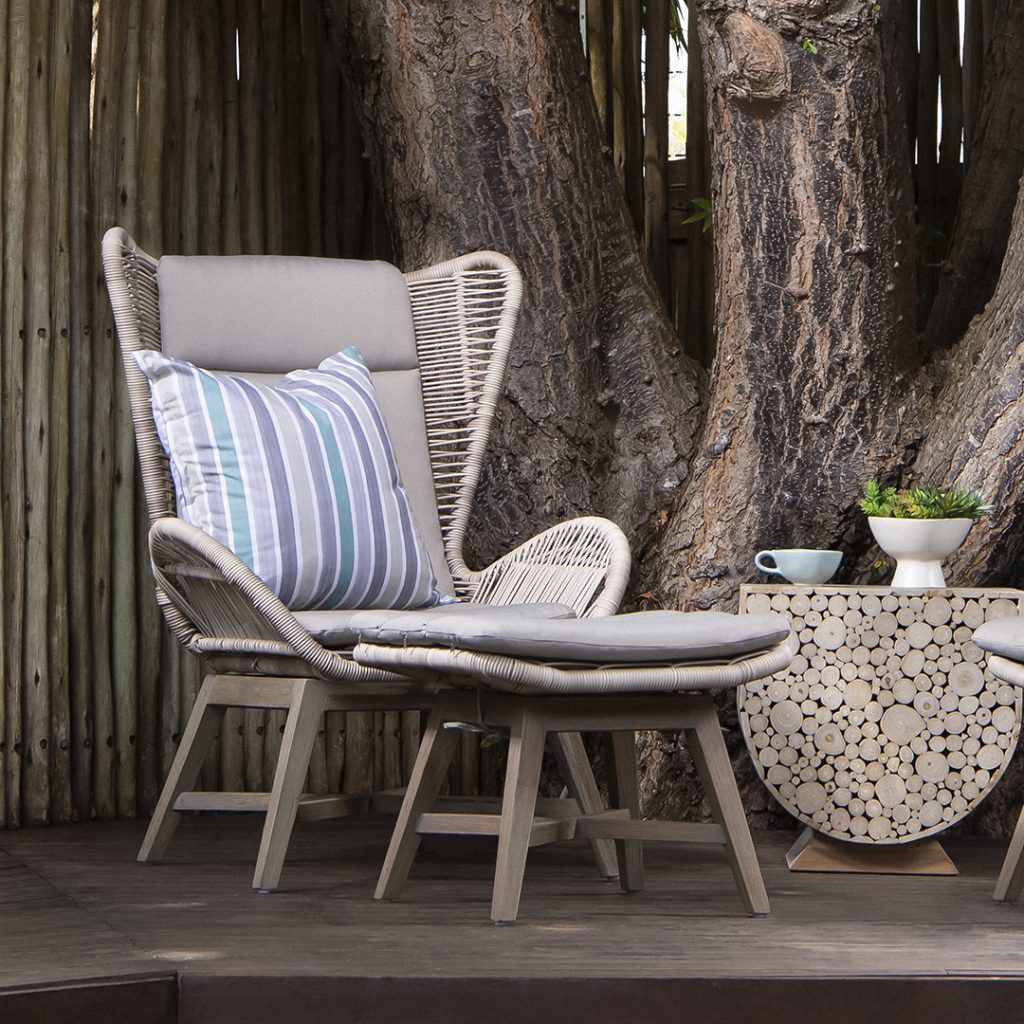 Coricraft has given the classics a modern twist with their Rocco and Miami Natural occasional chairs.
Rocco Occasional Chair
Complete your living room ensemble or add extra seating in the master suite with a contemporary take on a classic wingback. Upholstered in blue-grey melange fabric, the Rocco has been refreshed with tapered rubberwood legs and smoother lines for a clean, modern look.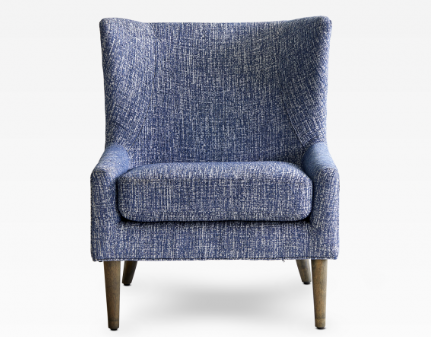 Miami Natural Occasional Chair
With its black iron frame and tapered industrial-style legs, the Miami Occasional Chair is sleek and minimal, slotting perfectly into a contemporary design setting. Thick foam seating and back cushions provide plush comfort, and the cotton upholstered cushions are finished with black piping for a polished look. Available in a muted natural colourway with contrast piping or in a statement charcoal and natural chevron stripe.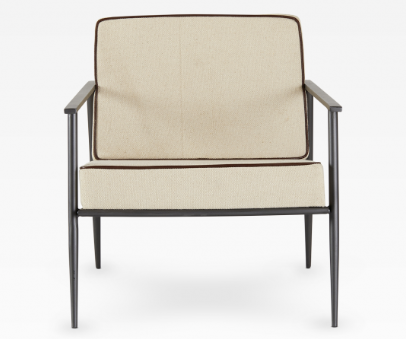 Establishment stocks Dompaka's Edison Armchair and Meridiani's Isabelle Armchair – both fine examples of understated comfort.
Domkapa – Edison Armchair
Edison armchair is the epitome of comfort and style. Each curve subtlety meets to create a unique piece that will look stunning in a contemporary project with a vintage touch.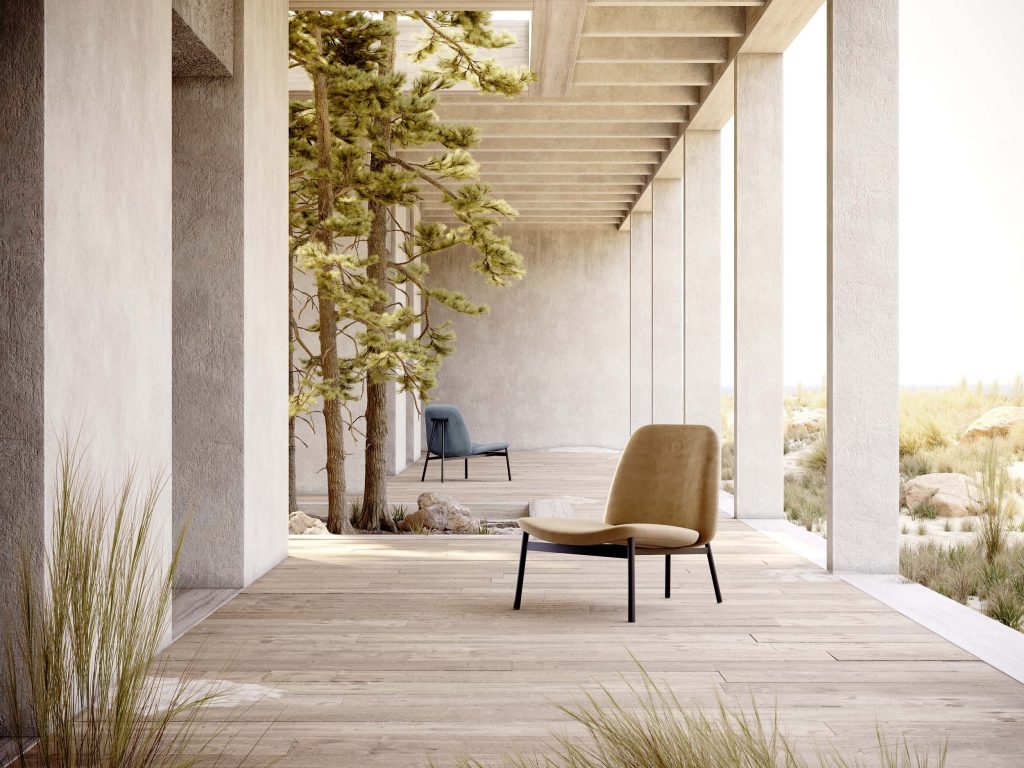 Meridiani – Isabelle Armchair
A fully upholstered armchair characterized by an enveloping backrest that recalls the design of our Cecile armchair but on a smaller scale.