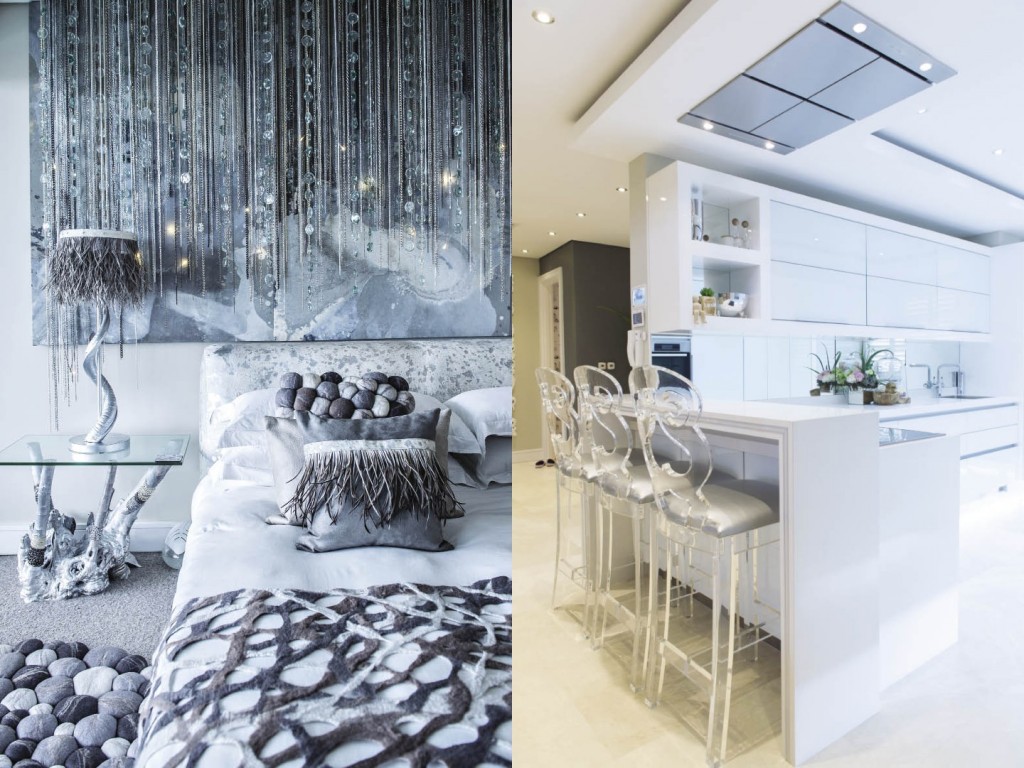 By Heidi Olivier, Project Consultant and Property Co-ordinator Avril Elias and Claudelle Knock, Photography Chris Allan
A modern yet classic design might seem like a contradiction in terms. But this home owner – who is also an interior decorator by profession – managed to infuse both designs, creating a comfortable family home.
"As an interior decorator, this has got to be the most difficult project I have ever embarked on. I guess when it is your own home, decisions don't come easily," she says.
What was important for the family was a timeless design that would age well over the years and not become stale and old-fashioned.
To create the desired look, the owner used contemporary decor with a hint of organic. Items purchased during the family's travels, over the years, were used as decor pieces and add a personal touch to the home.
"We went for a modern look that merged with a lot of classic pieces, which we have collected over the years. This is a home where you can throw just about anything into the space and it will work," she explains. Even the family furniture and some old classics were given new life with a coat of paint and beautiful fabrics.
"I love to search in second-hand shops for beautiful pieces of furniture, which were once the beloved possessions of someone else before they were tossed out. I love the idea that I can have a vision of my own for something that may otherwise be overlooked; something I can turn into a beautiful and totally unique piece that will take pride of place in my home. I had no problems sourcing soft furnishings, as I work with a fantastic team of suppliers locally as well as from Gauteng and Cape Town," she says.
The kitchen is streamlined, with clean modern lines to allow the residents the design freedom to add whatever is on trend at the time to this space. The palette of the home is made up of natural hues, resulting in spaces that are easy on the eye.
But when all is said and done, this is a family home and the kids are not forgotten. "Each child is different, and I designed each bedroom to suit that child's personality."
As in most homes, there is always a favourite room and this home is no exception. "The definite favourite is the master bedroom, which was a labour of love. We took down existing walls to create the open spaces, and incorporated the bathroom into the bedroom so we could enjoy the splendid views. I believe that a bathroom is just as important as any other room in the house, so why not show it off," she says.
"The master bedroom has an organic romantic feel with elements that make the room feel like a haven, and that is precisely what it is. We cannot wait until we put the kids to bed and get to relax here, chatting about the day's events."
"The natural organic elements in the room reflect my personality and taste, which is mostly extremely unconventional and almost always raises a few eyebrows," she adds.
"The home turned out better than we anticipated, as you can only visualise what it will look like when construction is in progress, but when you see the finished product it is so gratifying and worth all those months of aggravation and stress. Considering the magnificent views that we enjoy both day and night as well as the perfect location, I think we can safely say that we will continue to love this home for many years to come."