Creating a luxe bathroom experience can be as simple as switching your shower head for something more bespoke. Here are some top tips for choosing the right one for you.
Multifunctional shower heads
"Choose a shower head with multiple spray modes allowing you to switch between them, depending on your mood. For example the Hansgrohe PowderRain spray mode is gentle and relaxing, while the intense PowderRain spray mode helps awaken your senses. Hansgrohe has a different spray mode for each mood." – Mariëtte Zietsman, marketing manager at Hansgrohe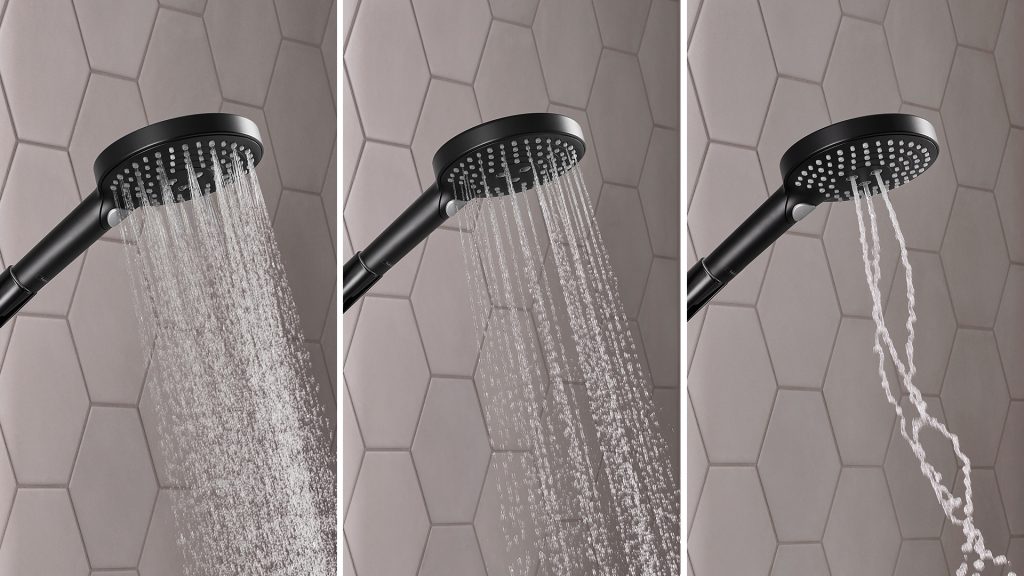 Go water-wise

"Hansgrohe not only gives you full control of your shower experience, but also allows you a guilt-free experience. The German technology allows for a great reduction in water consumption, while never obstructing the quality of waterflow. This leaves us with a sustainable shower experience, while still being customisable for each day." – Isabel Naude, Interior Designer at Ferreiras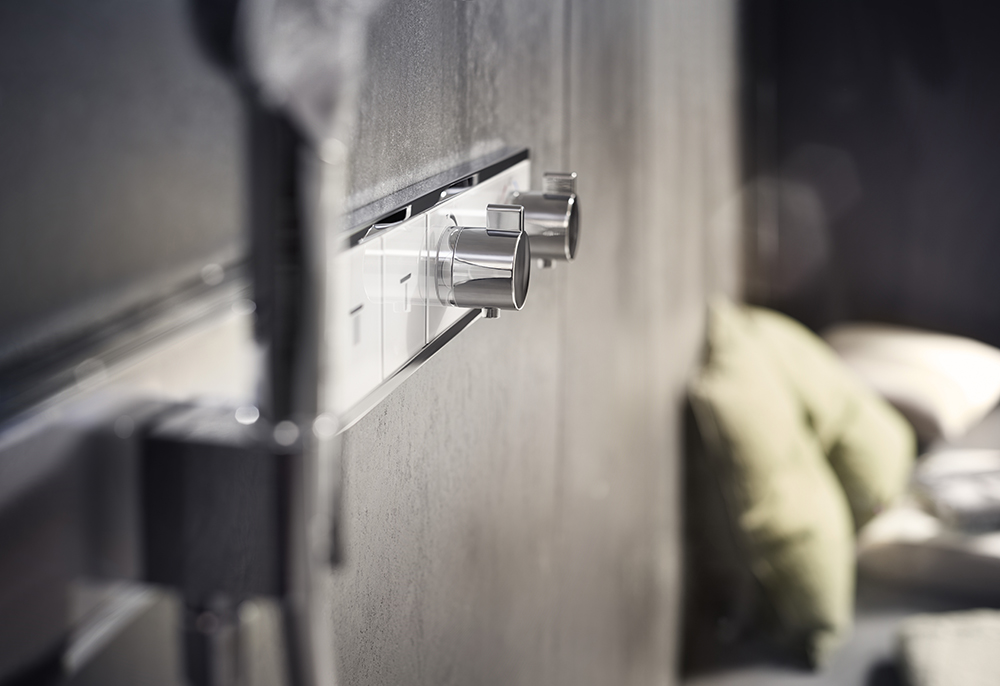 Enjoy a relaxing rain experience
"Choose a large diameter shower head that allows a generous amount of water to flow through – like a rain shower. Liquid Red's Shower Rose offers a generous flow thanks to its wide 200mm round head. It also comes in chrome, matt black or champagne gold to suit your bathroom design appeal." – Danielle Turton, digital marketing manager at Bathroom Butler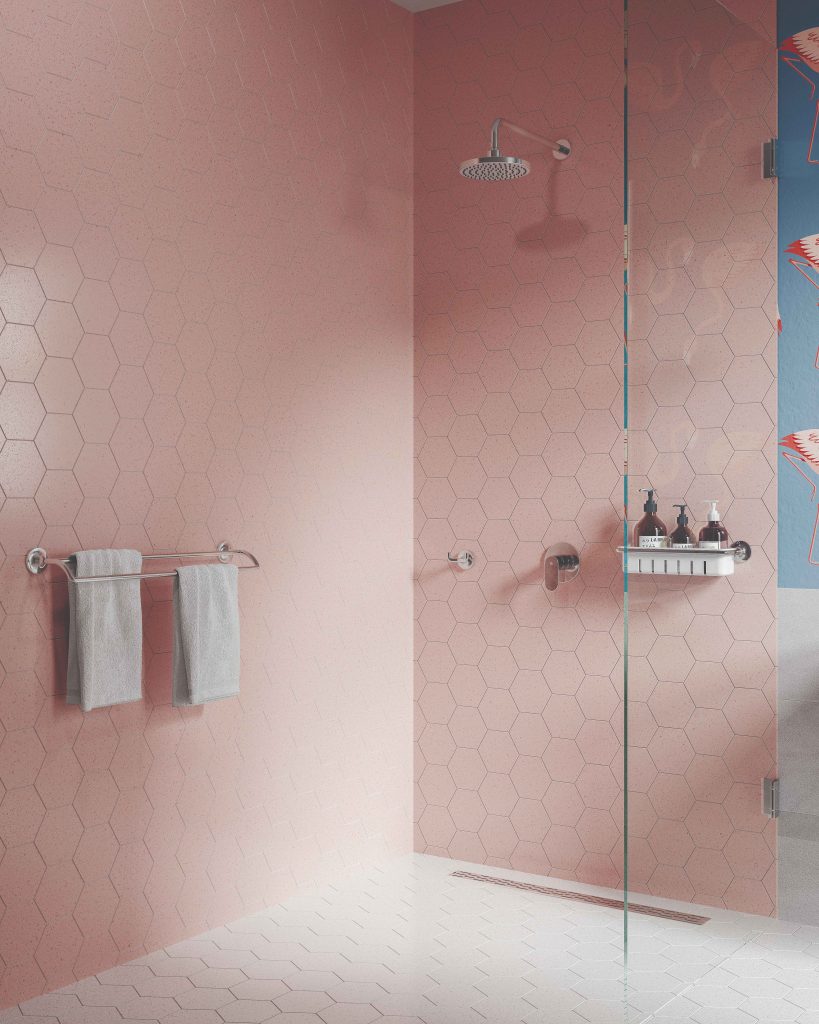 Quick and convenient

"An on-the-go hand-shower alternative is to wash your hair easily with a hand shower. Liquid Red's round handheld shower offers a three-spray option which means you can adjust your water flow settings quickly when rinsing your hair. Available in chrome and matt black." – Danielle Turton, digital marketing manager at Bathroom Butler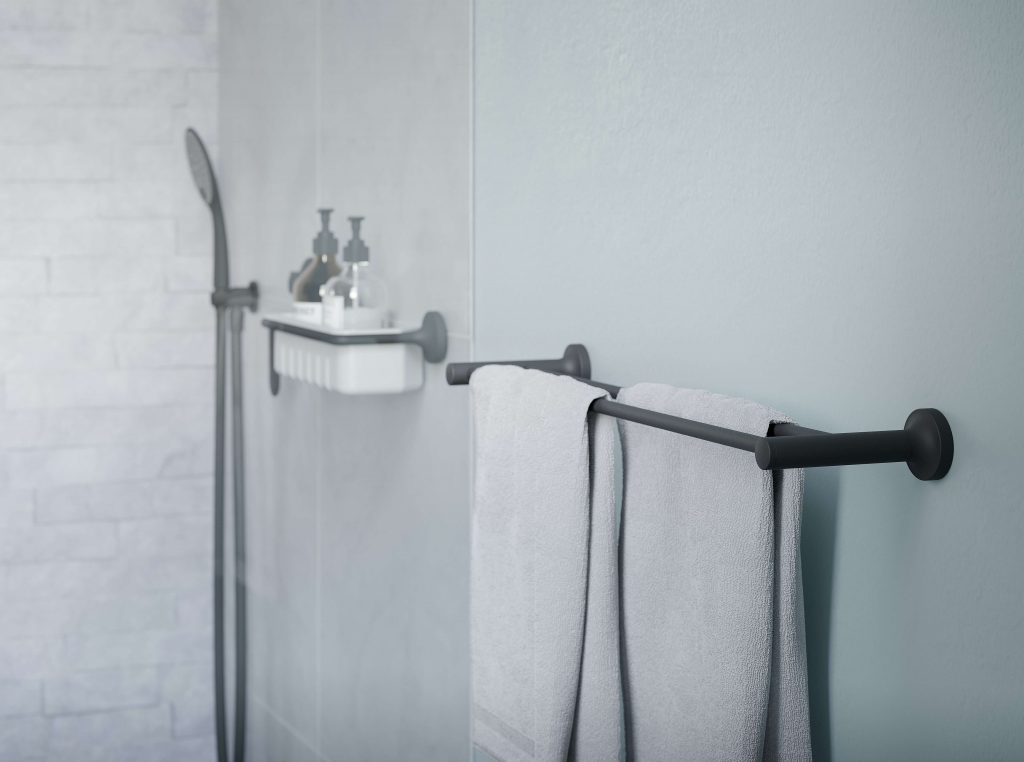 Remember to ask yourself …
What type of water pressure do you have?

"Establish whether you have a high-pressure, balanced-geyser set-up. This allows you endless options provided that you do have a balanced pressure set-up. If you have a low-pressure set-up, your options are limited, generally to a small, round unrestricted full-flow shower rose." – Shaun Clarke, products specialist at On Tap
What type of experience do you want?
"Decide if you want the luxury of a soothing, pulsating, massaging or even rain-effect shower experience, or if you want a water-savvy, restricted water flow shower experience. From there you can decide on round or square, big or bigger shower heads with or without adjustable settings. The shape and style usually complement other bathroom accessories, without taking away from your perfect shower experience." – Shaun Clarke, products specialist at On Tap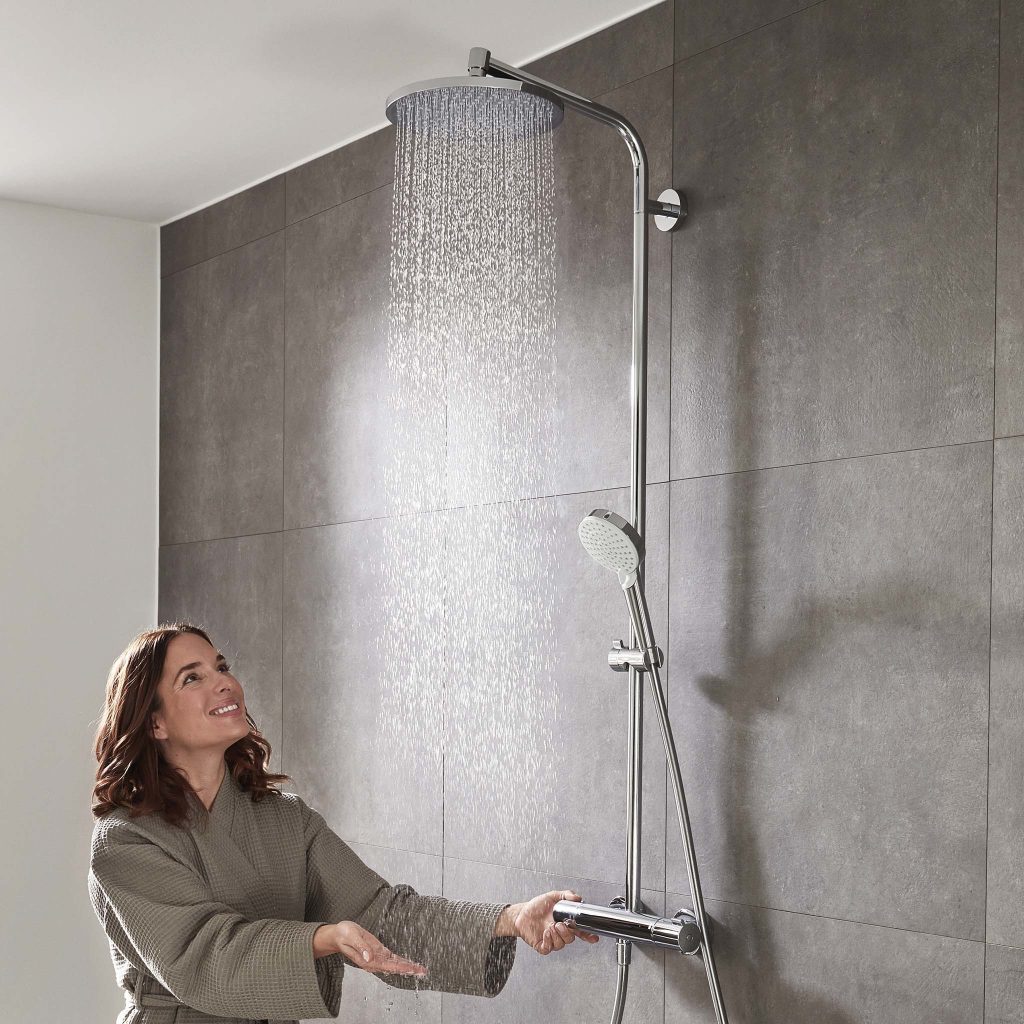 A bonus way to create a spa-experience …
"If you don't want to change your bathroom fittings, you can purchase accessories to make your bathroom more spa-like. Purchase a bath caddy with a wood-look finish that you can add to your freestanding bath. Bella Bathrooms & Tiles has the Tombolo Bath Caddy from Victoria & Albert that has cut-outs for your glass of wine and a shelf to provide easy access to the products you need to complete your spa session at home." – Cayley-Jade Smith, design consultant at Bella Bathrooms & Tiles