A design delight, this statement Steyn City kitchen – manufactured and installed by Dezign A Door – is the epitome of perfection, celebrating contemporary clean lines and modern finishes. Scandinavian-inspired, with top-quality workmanship and imported appliances, this room adds significant value to the home and is an asset.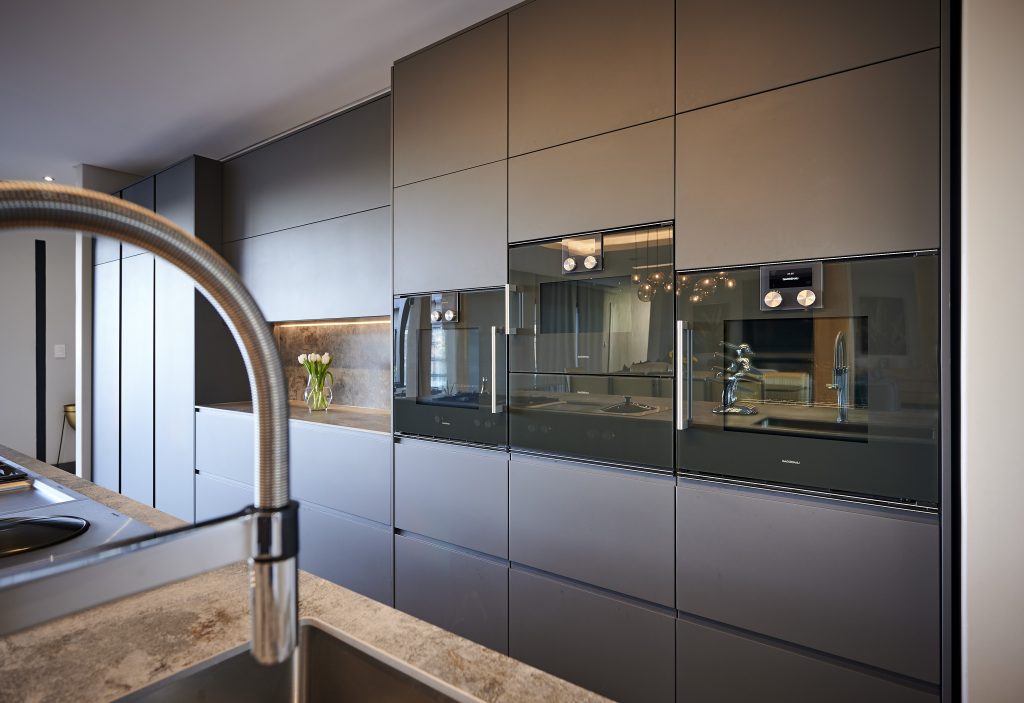 The dream kitchen was conceptualised and created by Hayley Weissensee, the home owner, who loves working with shades of grey and raw wood, believing it's a very versatile palette. "With grey you can effortlessly introduce splashes of colour if that's what you want. We chose Dezign A Door's dead matt Duco sprayed finish in a deep Piombo grey for all the cabinetry, with sophisticated J-grip doors to add to the clean look. The countertops are slimline and introduced another dimension to the kitchen as they have quite a unique appearance. This also allowed us to bring some warmer metal tones – gold and brass – into the house as there's a hint of this in the counters," says Weissensee.
Everything in the kitchen is soft close and the Aventos HF bi-fold cabinet lift system is a tech addition that's in step with all the mod cons you'd expect in an avant-garde kitchen. Bringing motion to wall cabinets, the electrical motion support system is mesmerising to watch. Under-counter LED lighting adds to the drama and mood of the kitchen.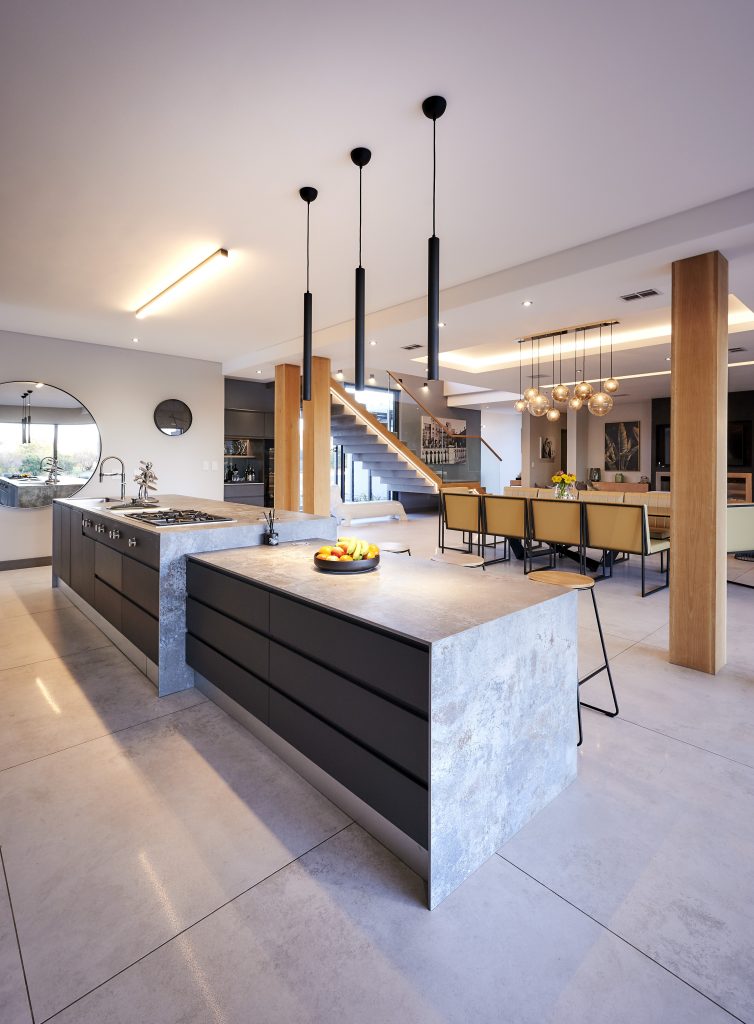 When commenting on the layout of the kitchen, Weissensee says she considered what would work best for her family and went with a galley design, the preferred layout of many professional chefs, because it enhances safety and efficiency during cooking. A firm believer that drawers are more functional than cupboards, the ratio of drawers to doors in this kitchen favours drawers. Like all the doors they too have J-grip handles.
Undoubtedly a dream project, Weissensee says she appointed Dezign A Door because she has worked with them in the past and their manufacturing quality is outstanding. "They have an amazing team and go above and beyond to make sure the cabinetry in your home is exceptional."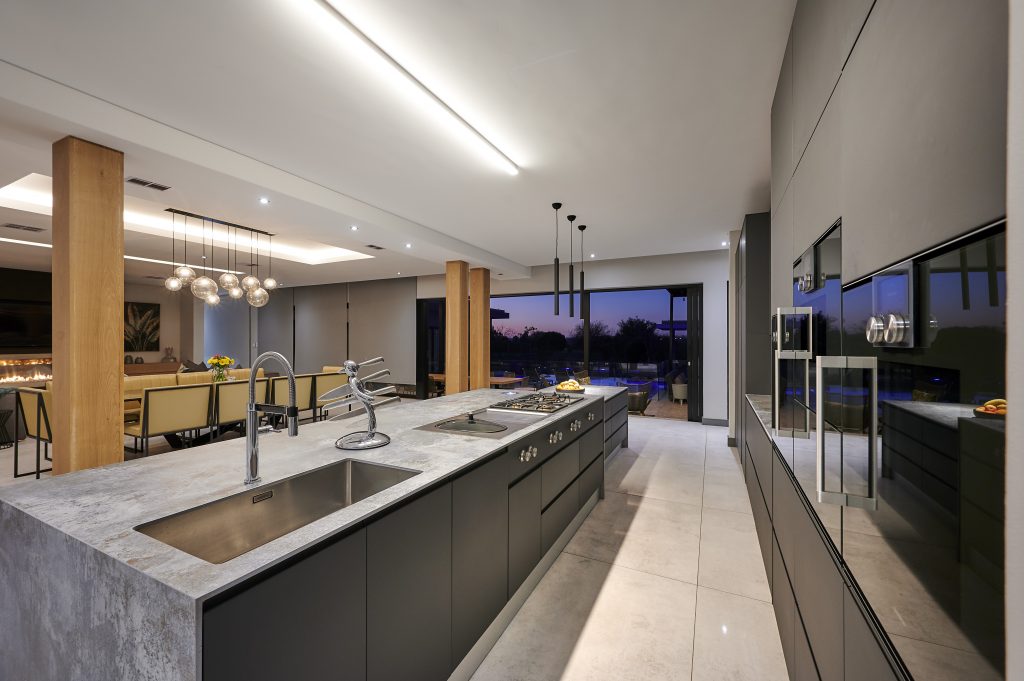 The expansive kitchen leads onto a sizeable scullery and pantry – which is fitted with a mix of floor-to-ceiling walls of cupboards and open shelves, all in the same finish as the rest of the kitchen.
For further kitchen inspiration visit www.dezignadoor.co.za / call 011 664 7780.