Right now, the décor world is excited by the combination of cool, noble marbles and warm, rustic woods. It's a collision of two trends that has created a third statement trend: the wood and marble marriage. Once again, Italian tile masters Ceramica Sant' Agostino have risen to the challenge and interpreted the new trend with INTARSI.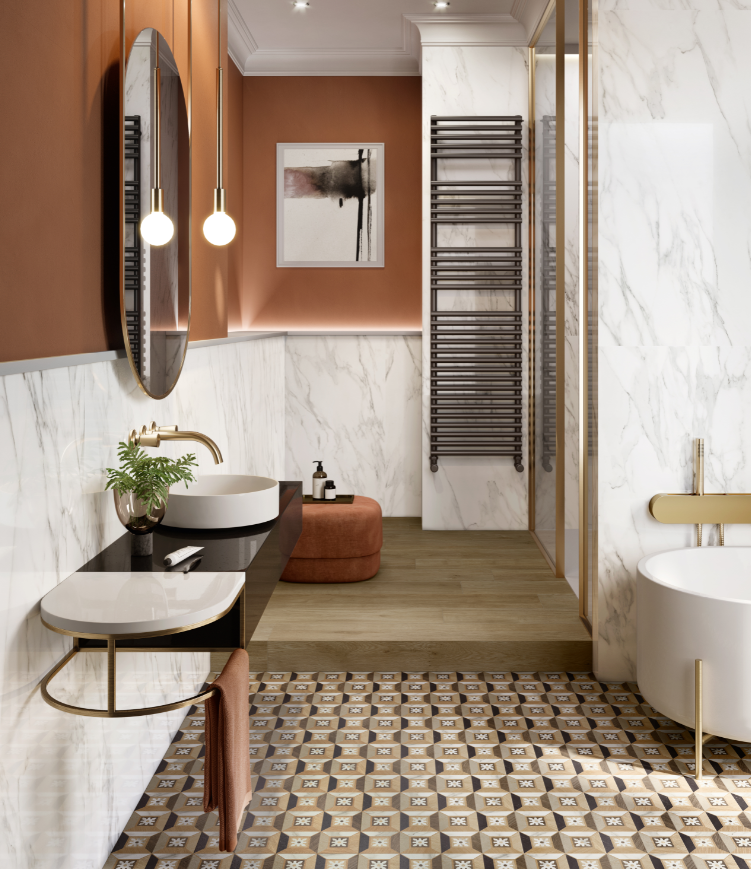 INTARSI is a range of elegant patchwork porcelain tiles that not only prove that warm wood and cool marble belong together, but also rediscover and pay homage to the lost art of early Renaissance "instarsia". "Intarsia" is the name given to the intricate marquetry-style carving and fitting together of small pieces of tonally different woods, and the seamless fitting together of finely carved wood and marble pieces to create 3D wall and floor imagery, as well as monumental cabinetry for palatial villas and sacred buildings in Italy. The Italian sculptor-artists of the 13th and 14th century took years to craft their "intarsia" works (a technique so intricate and skilled it was, at one point, held in higher esteem than painting!), but today, after deep study of the technique, the Ceramica Sant'Agostino designers have, in a matter of months, created intarsia-like artistry with modern magic: pin-sharp digital inkjet technology.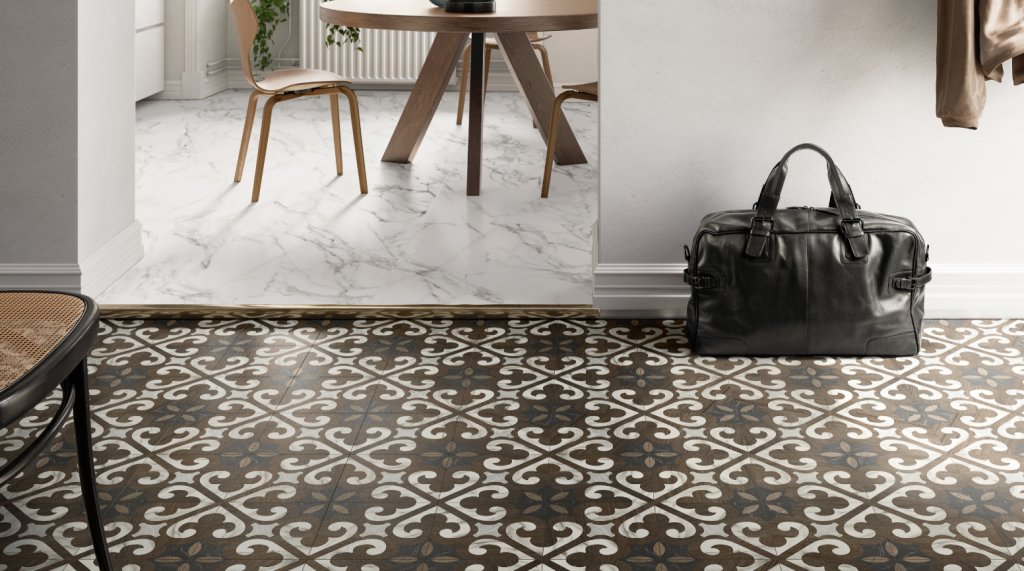 The INTARSI patchwork range is exclusive to Italtile and is available in the following options
Classic Mix and Classic 04: A contemporary combo of ivory, greige and honey browns in classic "intarsia" patterns that allow the delicate veining of marble textures to speak beautifully to the authentic, rich "burrs" of wood grain.
Elite 01 and Elite 04: An incredible ultra-deluxe and intense, almost 3D geometric patterning, using rich wood grains and delicate marble veining to create dimensional "light and dark" visuals.
Glam 02 and 05: Extraordinary patterning and combinations of marbling and wood grain to create the impression of 'sheen' and sparkle – starlike points of light emerging from deep patterns of several different wood tones.
Each range is a contemporary classic, and designed to work equally well in a modern, classic, urban or natural living area, with the rare ability to warm up a cool palette and bring a touch of coolth to warmer tones.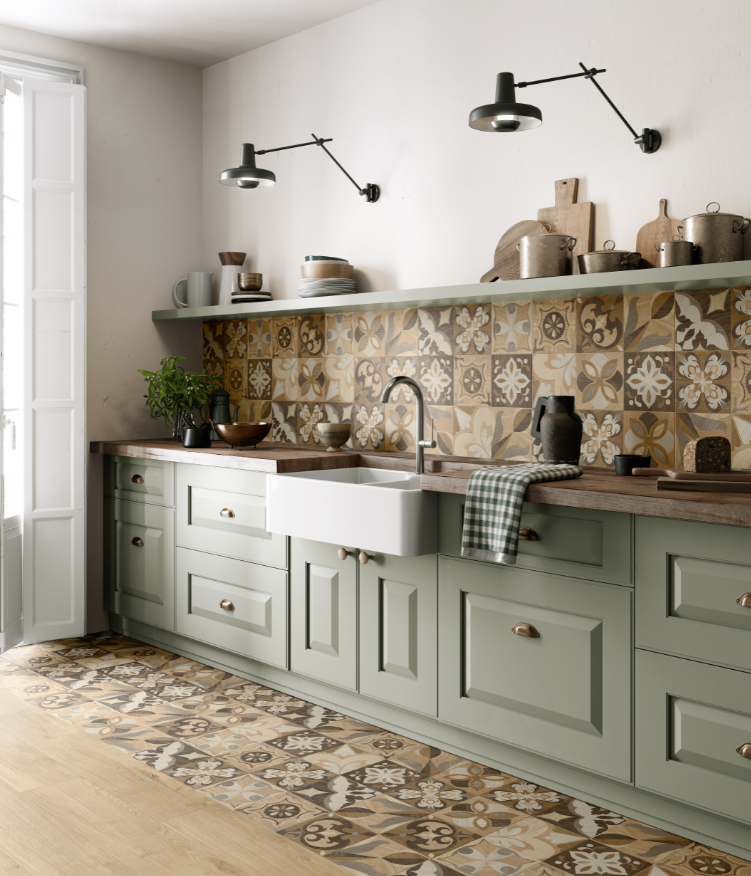 Italtile's relationship with Ceramica Sant'Agostino dates back to 1969, shortly after Italtile opened its doors for business. At the heart of the partnership sit Italtile's brand positioning of "Live Beautifully" and accompanying mandate of "LiveGreen", alongside the Ceramica Sant'Agostino ethos of ECOQUALITY: both companies understand that developing the art of beautiful living in the 21st century requires sustainability, alongside design, craftsmanship, ethics, technological superiority and service.
For more information about product specification, find a showroom near you or shop online.