There's nothing better than coming home and washing the stress away while relaxing in an indulgent and spa-worthy bathroom. Let's look at how you can create your very own personal bathroom haven.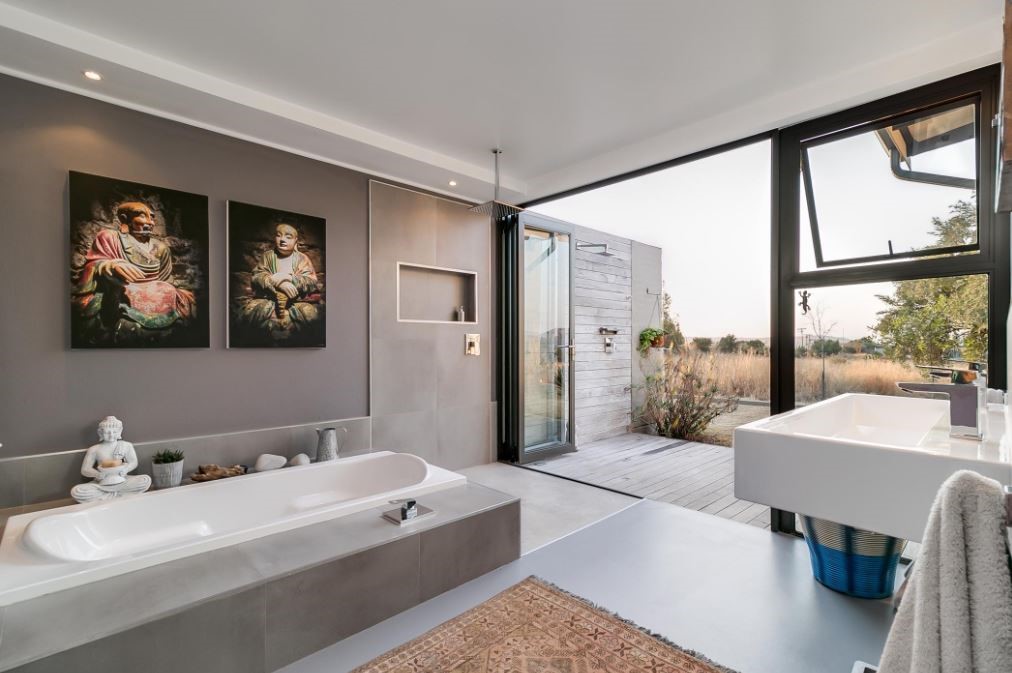 New build, renovation or existing bathroom

Whether you are creating the bathroom from scratch or renovating an already existing space, Nadine Naidoo, the principle architect at Meik Architects, says the first thing you should do is pack everything away. "Remove all the clutter, toothbrushes and visible products. The only products that should be visible include handwash, lotion, art and accessories."

If you have an existing bathroom that you are just looking at doing cosmetic changes to, she recommends the following:

– Decide on a soothing colour scheme that works with what you have and repaint the bathroom.
– If you can add good-quality rails and accessories, you should consider a heated towel rail as this always adds an element of luxury.
– Add high-quality towels and mats.
– Add some art and accessories to your bathroom for that special touch.

If on the other hand you are building or renovating, Naidoo says in your planning stages you should place the toilet in a separate cubicle. "You should also have the option to dim the lights and add a feature light on a separate switch over the basin or a bath for that touch of luxury."
Essentials for a spa-worthy bathroom

When it comes to the essentials needed to create the ideal spa-worthy bathroom, Audi Snӱman, owner of Audi Snӱman Interior Design, lists the following:

– Plenty of natural light.
– A luxurious and spacious bathtub with a view.
– A rain shower with various showerhead options.
– Plenty of space.

She suggests that high ceilings if possible and a double shower will also enhance the luxury within the space. "Spacious, clean lines, proper natural light at the mirrors and a sound system for soft soothing music will work perfectly in this area. You can also include a soft occasional seating area and a dressing table area for hair and make-up."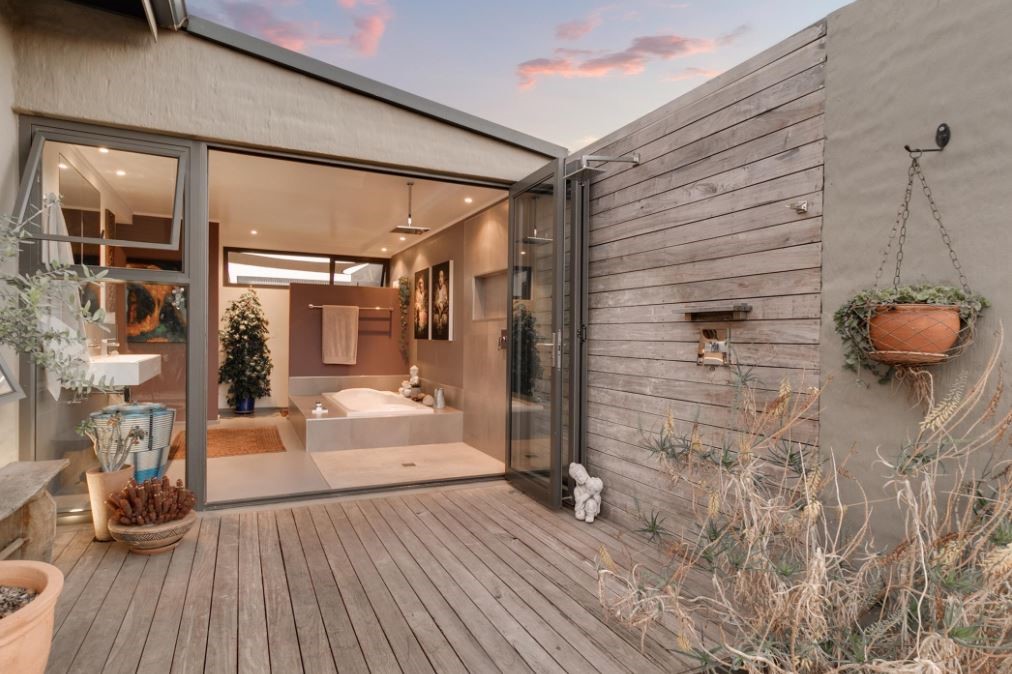 Finishing touches

Things like the wall treatment and floorcoverings in your bathroom will go a long way in establishing the correct ambience. Natalie Russell, Italtile's marketing manager, recommends micro mosaics for the bathroom. "With these mosaics, you get the feeling of satin bubbles underneath your feet, which will add a soft touch to your spa bathroom."

She offers this piece of advice for anyone looking at creating a spa bathroom in their home. "Spend some time in different spas and take note of special elements that you would like to interpret in your bathroom. With the right guidance, your inspiration can definitely be created."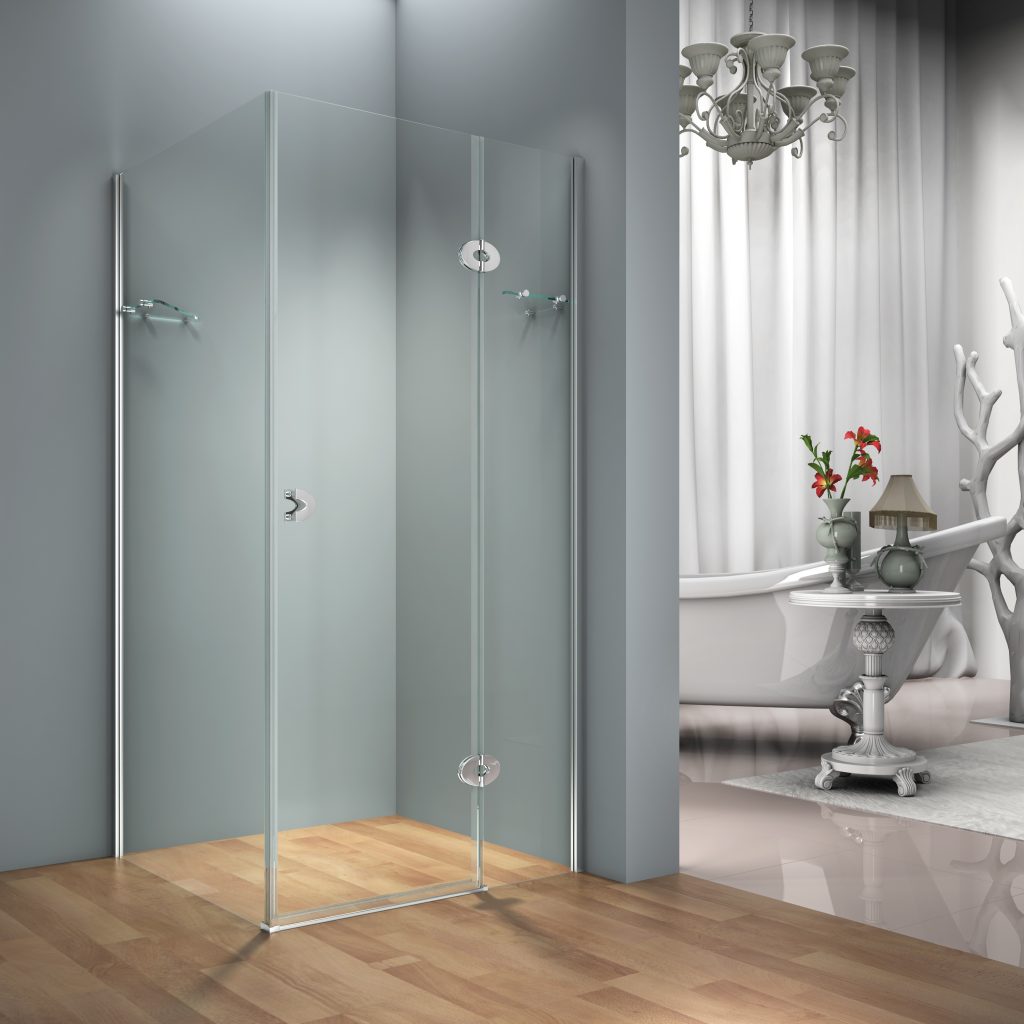 Go all in

If space and your budget allow, these are two products that you should invest in for the ultimate spa-worthy bathroom. Ayesha Paruk, sales and marketing director at Scandi Steam Spa Sauna, recommends the following:

– A dual-purpose steam shower that is utilised as a regular shower and when needed, a steam room. Include a bench to rest on and ensure the glass enclosure is well insulated and sealed to create a dense steam environment, which reinvigorates and rejuvenates body and mind.
– A massage bathtub that is enhanced with water jets to provide a jet-like experience in your bathroom. Massage bathtubs provide beneficial hydrotherapy that relieves a host of ailments including arthritis and muscle pain and boosts circulation.