Bathroom transformation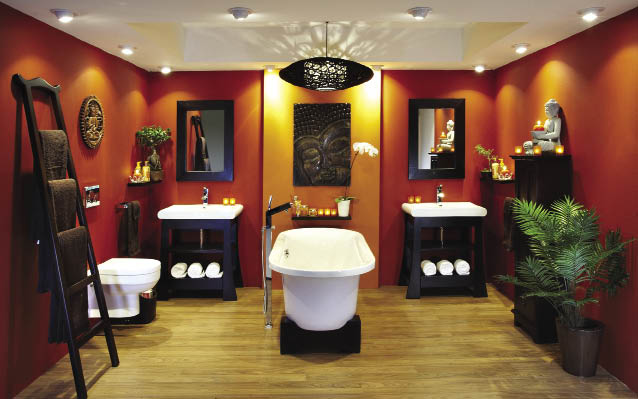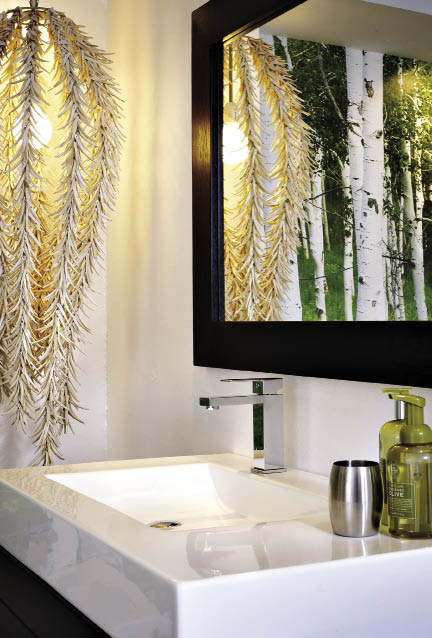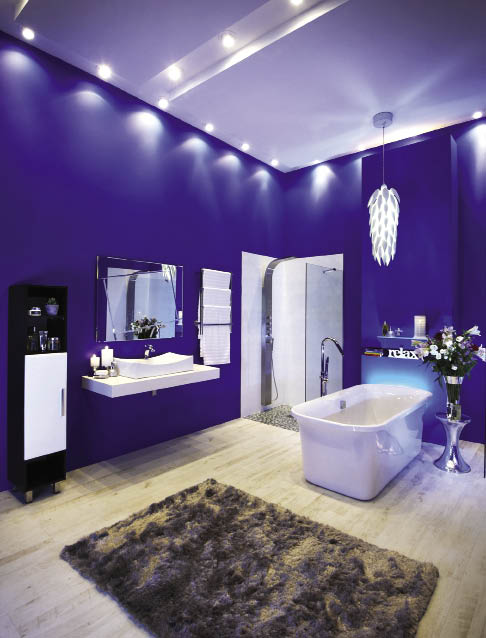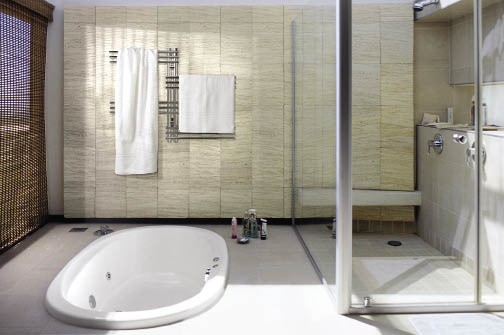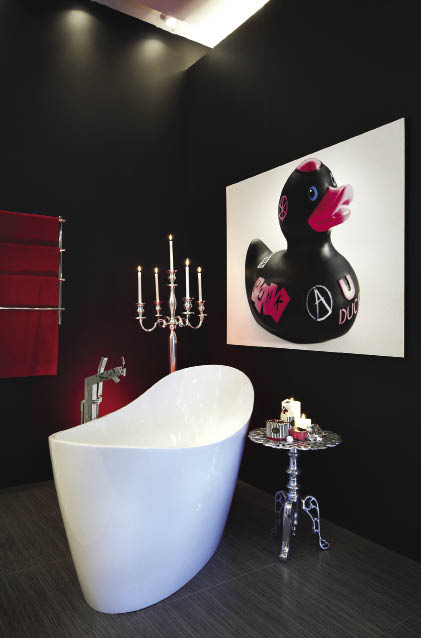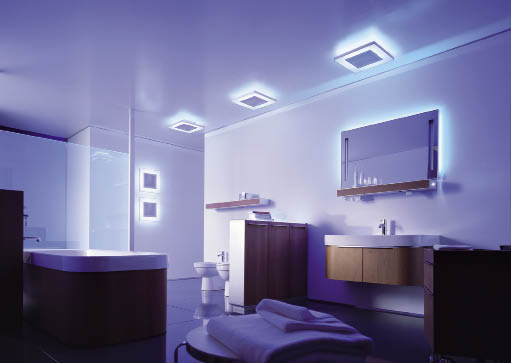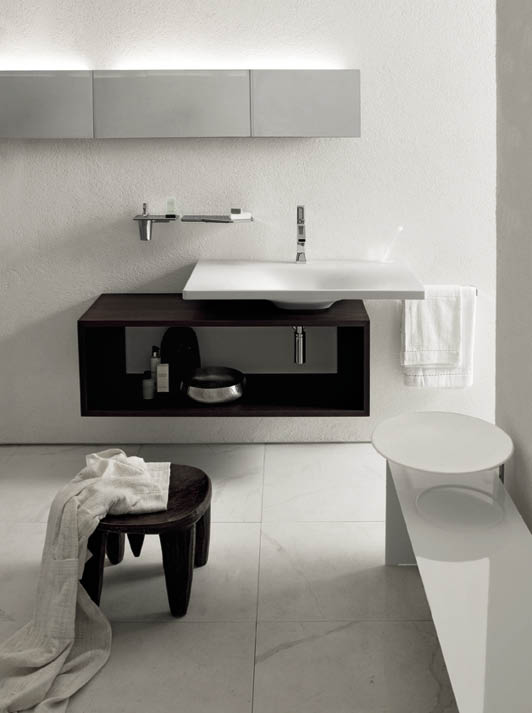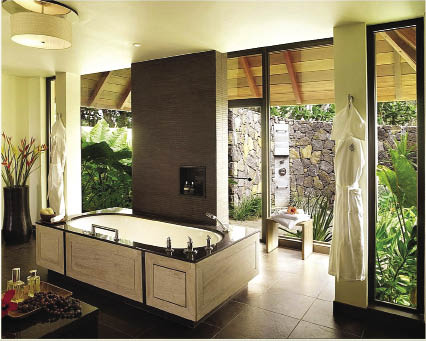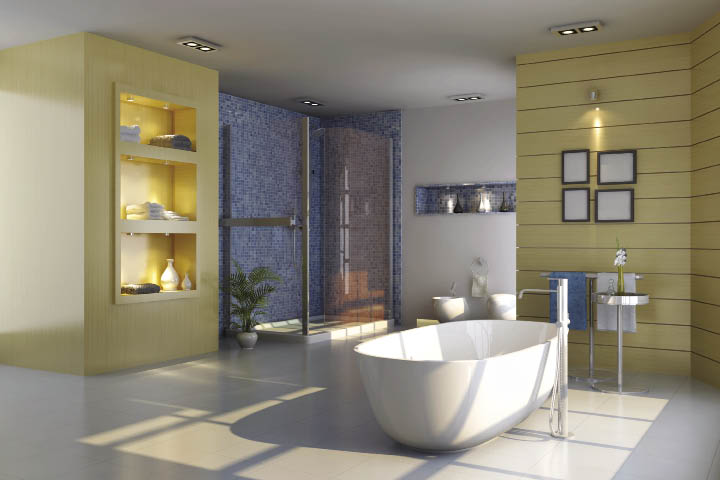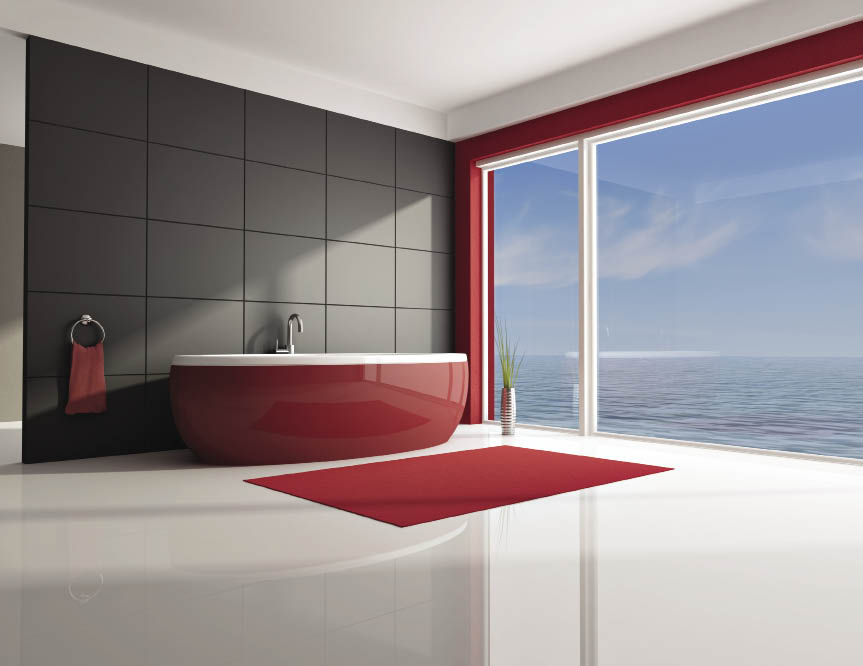 By Justine Olivier
The bathroom of the 21st century has certainly evolved throughout the years. No longer merely used for basic hygiene purposes, the bathroom now offers home owners a plethora of uses. If your bathroom is bland, dull and in major need of an upgrade, making a few simple changes may be just what you need to bring a bit of pizzazz back into this serene space.
No longer cornered off with only a simple shower, bath, and toilet, the bathroom is being defined as a modern-day sanctuary in the home, equipped with floating vanities, toilets, bidets, freestanding bathtubs, frameless showers and more. It has now also become more open-plan in design and is being incorporated into the main bedroom as well. The open-plan bathroom provides the bedroom with more space, with only the toilet and/or bidet in an enclosed space. If, however, you prefer the option of more privacy, then a shutter/window system is ideal. Fold-away stack windows allow you the option of merging the two rooms or keeping your privacy, depending on your mood.
For those not fazed by the privacy aspect, who prefer a close social relationship, then perhaps furniture in this room should be considered. Furniture and soft furnishing in this space has become a popular trend with couches, ottomans, drapes and elegant curtains becoming focal points. The great thing about incorporating furniture in the bathroom is that you can extend and further enhance the overall theme of your home with a simple fabric choice, or ingeniously introduce colour through your furniture pieces. The amount of space allocated in this room will dictate the size and shape of your pieces, so planning is always of paramount importance.
While furniture dramatically increases the sense of opulence and luxury in the bathroom, so does the integration of electronics and technology. Rupert Denoon, of Electrosonic SA, says: "The ability to control all aspects of your living environment from anywhere in the house has become an integral part in the home. With Crestron waterproof touch panels you can manage these aspects in your bathroom too – from early morning lighting to automated lighting control during the evening, and even while brushing your teeth in the morning, you can check your perimeter security with a system like this."
Technology integration is a must, and the best thing is that most of the applications can be controlled via a simple device such as your iPhone – making life less stressful.
Life has improved considerably with the rapid pace of technology evolution. The incorporation of plasma screens and LCD TVs allows you to catch up on the latest news while soaking your body in a warm bath; integrated pipe-music allows music to not only filter into the bathroom but throughout the house; and heated towel rails ensure that comfort and luxury walk hand in hand in tranquil bliss.
"Heated towel rails are becoming a luxurious practicality by keeping one's towels warm and most importantly ensuring they are always dry and ready for use," explains Craig Taylor, of Bathroom Butler. He adds: "Heated towel rails can be added to an existing bathroom or during a renovation."