Breathtaking splendour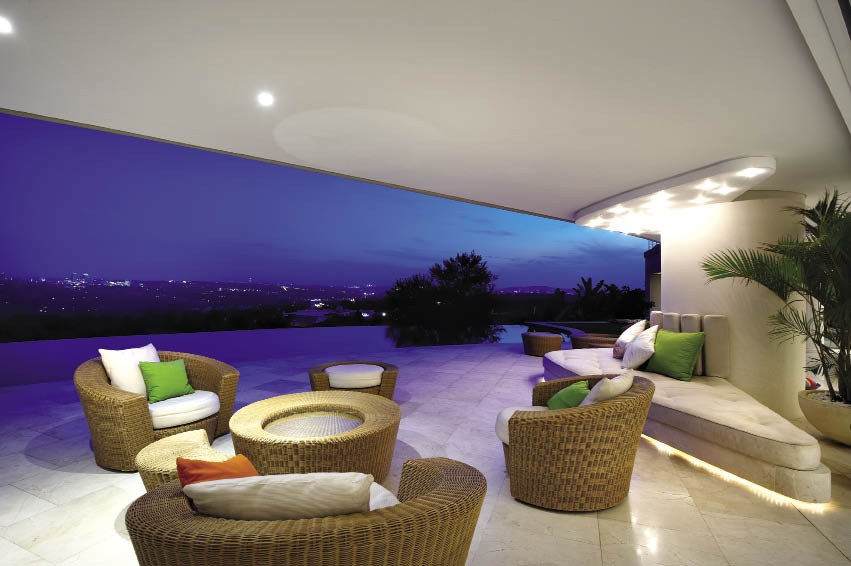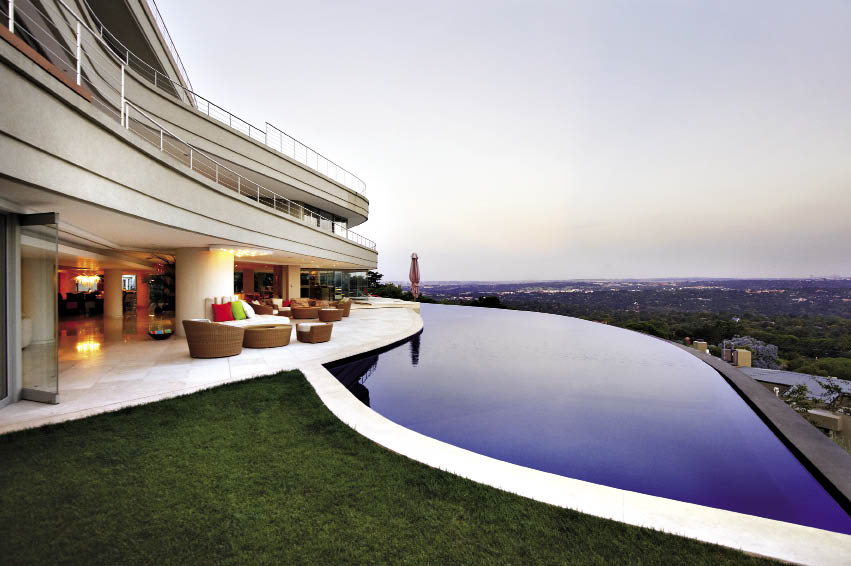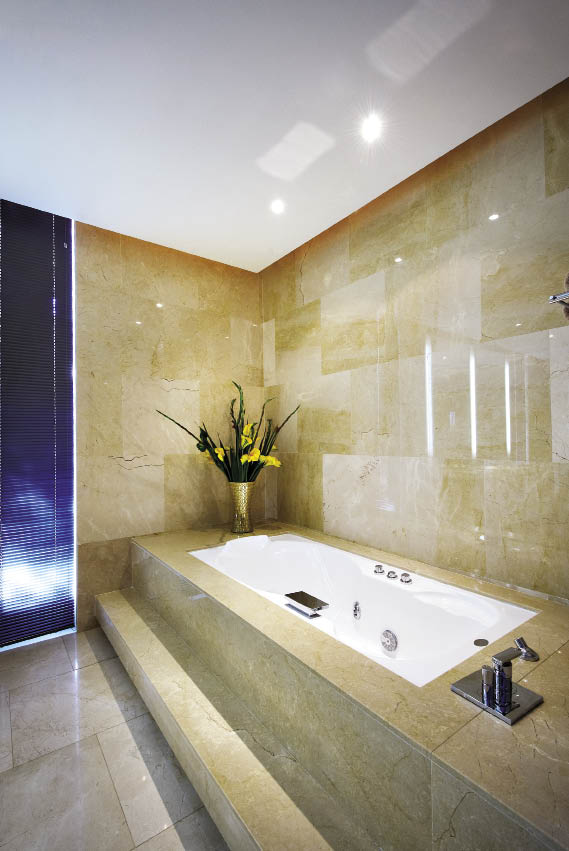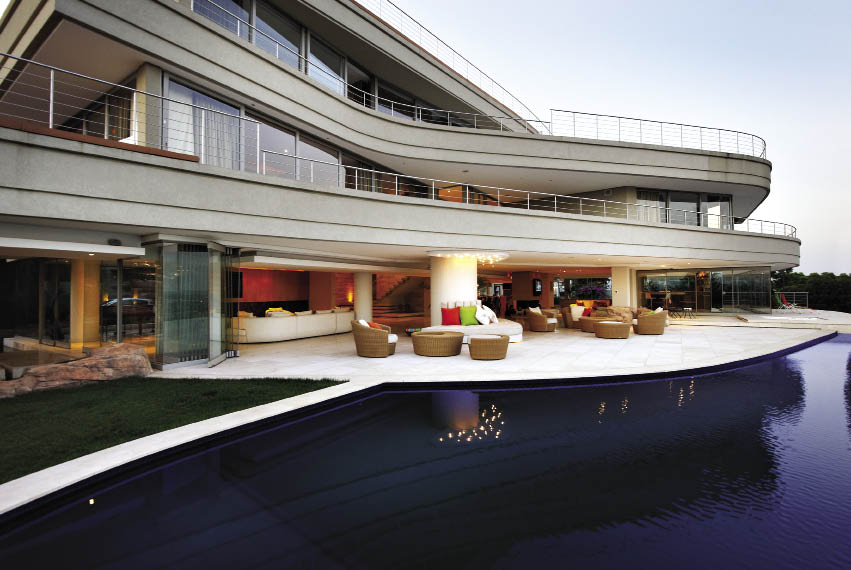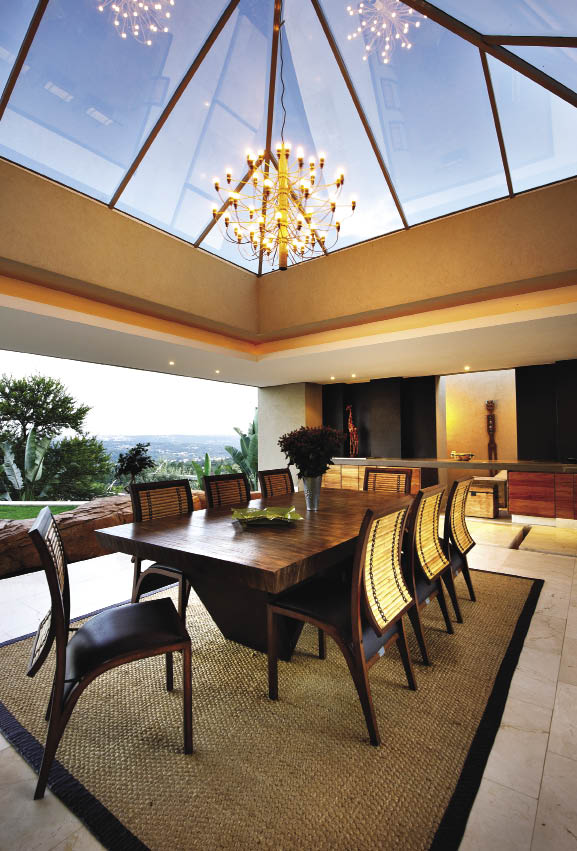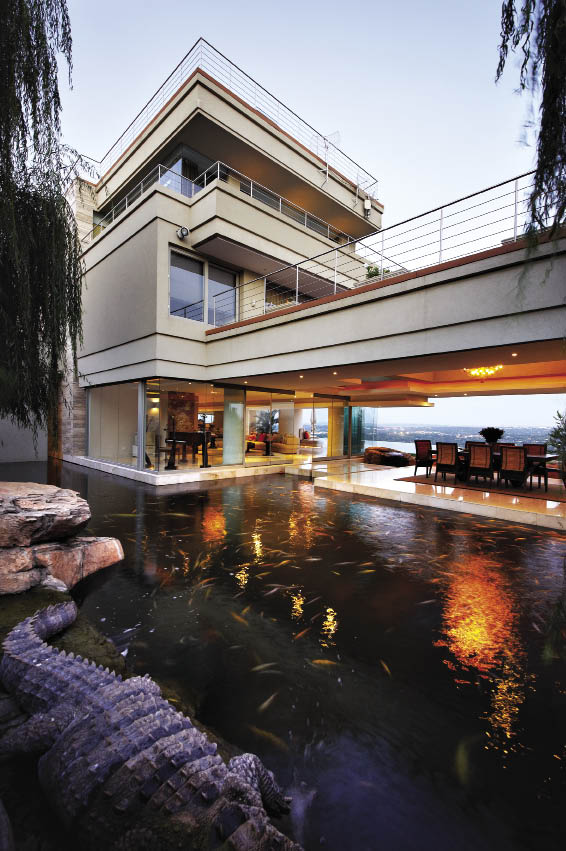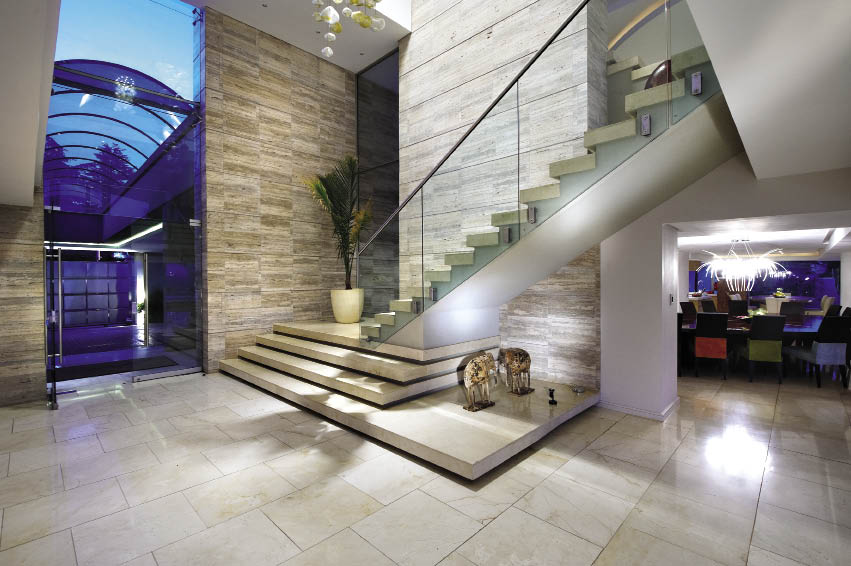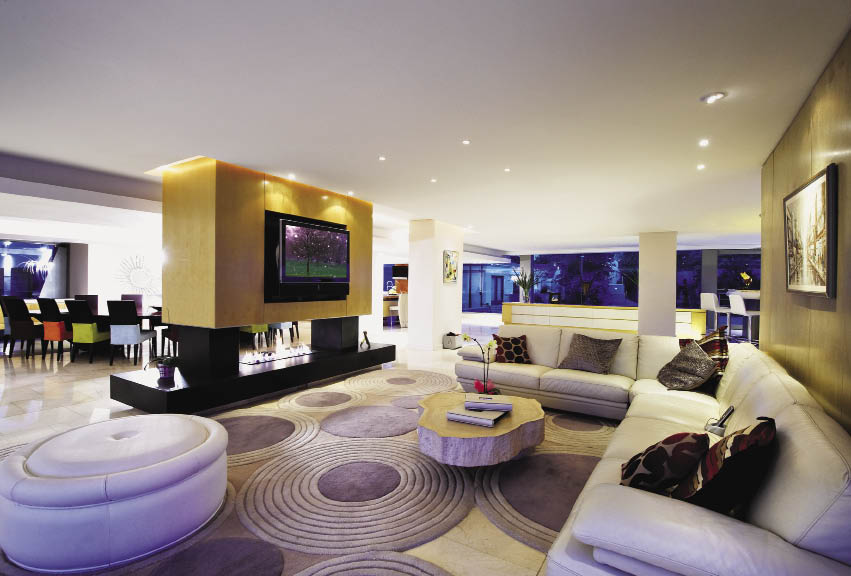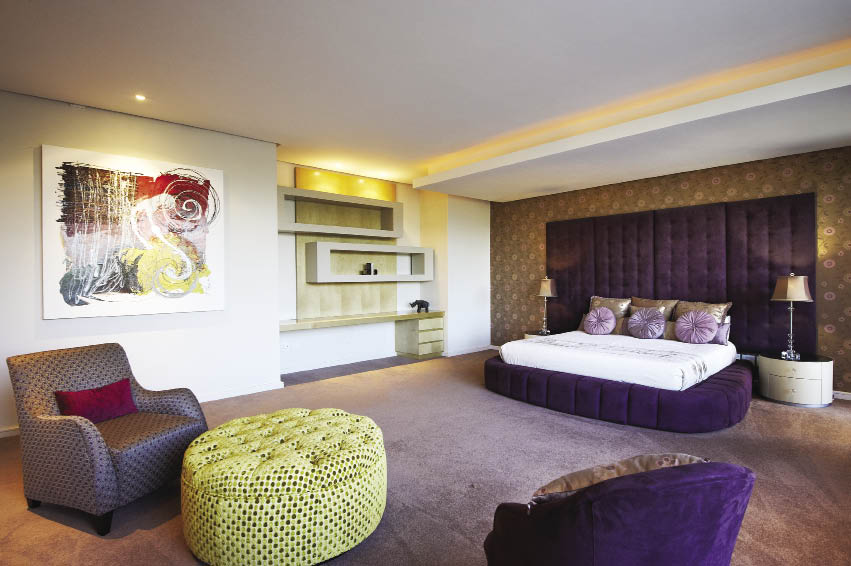 By Mari Sciarappa, Project Consultant Candice Bailey, Property Co-ordinator, Jay van der Westhuizen, Photography Nic Baletta
Walking into this magnificent home, which is currently on sale through Pam Golding Properties, you are sure to be left breathless as you take in its prolific spaciousness. A minimalistic yet extravagant home like this one leaves both residents and guests in awe, not only at the amazing structure, and incredible decor, but the scenery, views and all the little details in between.
The first thing you are met with when entering this home, is the fact that everything is open-plan. The ground floor opens up onto the verandah, overlooking the beautiful surrounding areas. The infinity pool seeps into the unknown distance, and the verandah is surrounded by a beautiful moat filled with Koi.
Of course, if it's not the cool, crisp water you crave, then there's also a jetted spa where you could enjoy these lavish views. According to the home owner, this is the perfect place to enjoy breakfast each day – and get back in touch with nature while you're at it.
Situated on the ground floor is a well-stocked bar, and a little further away, the kitchen. This is all open-plan, creating a sinuous flow between the entire area. Follow a floating staircase down and reach the impressive entertainment area, complete with a high-tech home theatre, bar, pool table, poker table, as well as a home gym.
The second floor is where most of the bedrooms are located. Each en suite room is spacious, elegantly decorated and with ample lighting. The master bedroom, however, is situated on the third floor along with the study, both as refined and open-plan as the house.
The decor of the house is contemporary and minimalistic, resulting in areas that are spacious and light rather than being cluttered – a wise and elegant choice. Soft, earthy tones were used, although there are bold splashes of colour here and there, creating several focal points in each room. An example of this can be seen in the dining area, where the multi-seater table has different tabs of colour on each chair.
When these home owners first entered the house, they described themselves as being "literally breathless," and awestruck. Not surprising, since this would be an expected reaction from anyone who walks through the main door.
They go on to say that "you wouldn't think you'd get used to it". They describe it as a work in progress in terms of decor and renovation – a journey that will prove that no matter how amazing something is, it can always be improved on.