Celebrate World Sleep Day with SA Home Owner and Tempur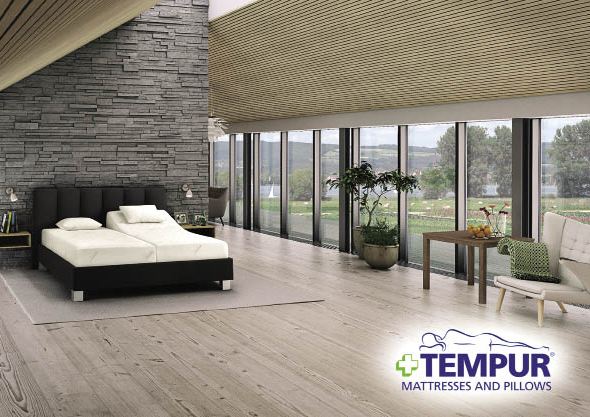 World Sleep Day, which began in 2008, is an annual event designed to create awareness around the importance of quality sleep.
Most people are unaware that they have sleep problems and consider tossing and turning, or waking up frequently to be normal.
Your body, mind and soul deserve quality sleep on a quality mattress – one that will provide support for years. Your mattress should conform to your body, giving you a restful and luxurious sleep, every night.
Tempur's unique temperature-sensitive material gently moulds to the shape of your body, offering a perfect balance of total comfort and superior support – soft where you want it, firm where you need it.
The Tempur range, including mattresses, pillows and adjustable bases, as well as accessories and linen, is available nationally at Tempur Stores.
Learn the commandments of quality sleep at this not-to-be-missed reader event. Plus receive an indulgent goodie bag including a massager. Spot prizes: Sleep assessment consultations and pillows.
For more information or to locate your closest store call 0861 60 60 60 or visit za.tempur.com
DATE: Thursday, 13 March 2014
TIME: 18:00 for 18:30
VENUE: Tempur Showroom, Bedford Centre, Shop G3 Ground Floor (close to entrance 6) Bedford Centre, corner of Smith Road and van der Linde Road, Bedfordview, Johannesburg
To secure a seat, e-mail your full name and partners name to Precious Zungu at zungup@timesmedia.co.za. Only a few spaces remain!