Coricraft giveaway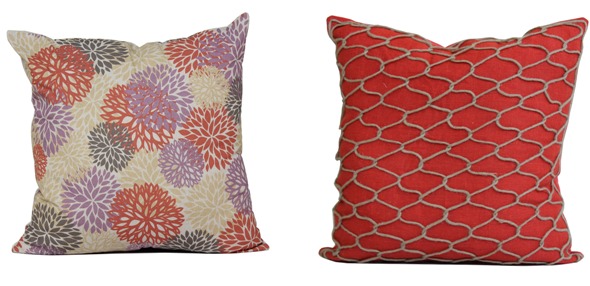 There are not many things that can beat a South African summer and Coricraft knows this all too well. Inside Out, the home furnisher's sensational new summer accessory collection, brings the indoors out and the outdoors in. We're giving away a Coricraft shopping voucher, to the value of R1 500!
As always, Coricraft allows you to change the look of your home to something new and fresh – but with an affordable price tag and the unwavering value that you've come to expect. Luckily, the Inside Out collection is no different. You'll love the brightly coloured scatters in a range of textures such as linen, cotton with jute, plus the option of eye catching detail like leather and buckles. There's everything to update your current décor scheme: plains, stripes… even bold florals.
Summer wouldn't be the same without a picnic and besides carry-all picnic baskets, Coricraft's selection of summer throws, cleverly double up as picnic blankets. If all you need is some smaller items, one of the wicker or aluminium trays is a must for cocktails and snacks when you're lounging by the pool. Plus, no need to worry about wet swimming towels in the house – a few iron hooks and bamboo towel rails next to the pool will make things a whole lot easier.
For the evenings, a few lanterns dotted around will transform your patio, or use a hurricane and a few candles to turn an ordinary supper into a romantic dinner for two. In summer, there's no other option than to dine alfresco and wicker bowls and baskets will instantly modernise mealtimes. Flowers picked straight from the garden add a special touch and you can choose between aluminium vases or recycled vases in lovely blue and green hues to finish off your look.
If you're shopping for other rooms in the house, a rug is the one item that can quite literally bring a room together; choose from jute and sisal rugs with cotton boarders, or wool rugs, for something slightly more indulgent. On the odd occasion that you need to work at home, our study lamps, striking wall and table clocks, globes and bookends will add gorgeous detail. Fortunately, no matter what space in your home you're trying to breathe new life into, changing up your home décor is easy and effortless with Coricraft.
To enter the giveaway:
Tell us what you would buy with your voucher in the comments section below.
Closing date: 13 December 2013